10-word review
An enjoyable but less-than-perfect expansion to the Assassin's Creed universe.
The skinny
The downloadable content to Assassin's Creed Valhalla has Eivor continuing their adventure far from the shores of England. This time Eivor explores the haunted wilds of Ireland while currying the favours of Gaelic kings and battling a druidic cult known as the Children of Danu. 
---
Here be spoilers…
---
What we like
I'm glad that the adventures of Eivor haven't ended yet. Other than new abilities, armour and weapons, there's more to explore with the character and now we discover that our protagonist is off to Ireland at their cousin's behest. Like England, Ireland is a picturesque rolling hillscape that I took time to uncover. It has its own unique atmosphere like the fog-strewn marshes that injected a layer of suspense and dread.
There are new mechanics to the expansion like opening up trading posts for overseas merchants so that the wealth of your HQ in Dublin can increase. And there's Royal Demands, where Eivor can pick up missions from a pigeon coop (which makes a return after a long absence). Each Royal Demand carries with it a King's Plea, which are specific criteria (ie, don't get caught, don't get hurt) that can earn the player more rewards.
You have new characters to interact with: your cousin, Baird; Ireland's High King Flann, whom Baird is trying to regain the trust of; Ciara, Flann's bard, who lives under Flann's new Christian monarchy while dealing with her history as a druid. The camaraderie with Baird and Ciara is compelling and paints another side to Eivor as they struggle with new world diplomacy.
The villains of the piece are the Children of Danu, a group of disgruntled titular druids who want to preserve its culture by killing Flann and his Christendom vision. The druids offer a combative twist, especially with their Trials of the Morrigan: their hallucinogenic gas causes Eivor to see her opponents as supernatural—enemies on fire; werewolves; and so on.
What we didn't like
It's a little boring. I mean, exploration of Ireland is a blast and you're swept up by the storyline but there's not enough to sustain my interest. The narrative is predictable, especially with the identity of the leader of the Children of Danu… and I'm gonna devote this next portion to one of my biggest gripes with the series: revealing the identities of the members of the cult/order. Undiscovered members are cast in a shadow… but if the gamma on your screen happened to be turned up, you can make out the identity of the affiliate and even the leader. This has not been rectified in this expansion. I won't spoil the identity of the Children of Danu but you can tell when you look at the members' roster.
There's very little oomph with the side missions. In the main game, you come across encounters with the interesting denizens of England. These varied personalities are part of the make-up of England, which made the main game more lively and engaging. In Ireland, there's nothing of that sort. Side missions do not involve the inhabitants of Ireland, which is a shame because it would have added an allure to the place.
The viewpoints, which also acts as a fast travel point, are too spaced out and it makes it irritating, especially when you're trying to traverse the mountainous regions of Ireland. For example: I needed to head to Cashelore, which is an elevated stone ringfort but the nearest viewpoint was at Lough Glendallon. I can see Cashelore but there's no direct path to the fort. Either I go through the only entry into Cashelore or I have to scale the fucking thing.
Also, cairn stacking returns.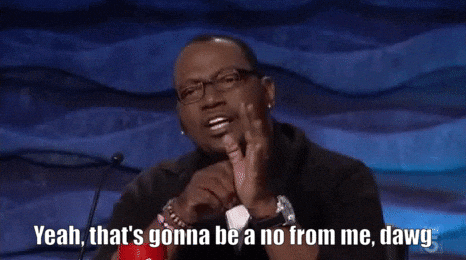 What to look out for
The Children of Danu offers a nice slice of slowly exploring and exterminating each member. And there is a legendary animal and two drengirs to send off to Valhalla.
Assassin's Creed Valhalla's DLC, Wrath of the Druids, is now out and is available on all platforms.