Montreal is arguably the most exciting city in Canada; with a thriving art scene, flavourful cuisine, and sights galore. Fuelled with a cup of Tim Horton's (Canada's answer to Starbucks), we powered through seven super days of exploration. Can you keep up?
Day One: Sleep through Four Seasons
While the seasons can be harsh in Canada, they're pretty sweet over at the new Four Seasons Hotel Montreal which opened in May 2019. The quarters feature 169 guest rooms and suites in glam chic with Parisian-boudoir touches such as local art and modern four-poster beds. Must-dos within include dining at MARCUS, the Canadian debut from celebrity chef Marcus Samuelsson. It's open all day for power-up breakfast to late dinners and cocktails (search for the private 'lovers nook' seating area in the lounge). There's The Spa which has eight treatment rooms including a Golden Square VIP Suite for two, and a skylit indoor pool with an upstream current generator.
Day Two: Watch the Montreal Alouettes
Ever seen Canadian football? Well, it's just as exhilarating as the NFL. The Montreal Alouettes are the city's beloved team, based at the Percival Molson Memorial Stadium. We spent a day at practices with Ryan Brown and Philippe Dion ahead of the 2019 season, running from June till November, and let's just say you're in for a treat as these boys are back and stronger than ever.
Day Three: Get acquainted with Canadian cuisine
Local and fresh is key in Montreal, especially at Maggie Oakes, a market grill with house-cured charcuterie, dry-aged cuts, fresh vegetables and aromatic herbs. Try the AAA Canadian beef cuts dry-aged in-house, pair it with a glass from the wine list and polish off with their massive dessert tray. Nearby and rivalling in the steak steaks (!) is Wolf and Workman, a friendly pub style restaurant. They have the best Scotch Egg with a local twist; made with a duck egg, house sausage and home-made chutney.
Day Four: Learn about art
The feminist Art Vandal and multimedia street star MissMe is the one to look out for here. Her explosive style gives voice to those struggling in society, and as you stroll The Mile End neighbourhood as we did, you'll come across her massive wheat paste figures, which demand instant attention and are among some of the most Instagrammed images in North America. Her work can also be found on walls from Cuba to Switzerland. Street art aside, we suggest getting the MTL Pass for access to Montreal's best museums, galleries and more–including the massive Montreal Museum of Fine Arts downtown.
Day Five: Say cheers with locals
Beer fans will love Montreal Craft Beer Tours where you're guided through the brew scene to sample the best artisanal beers around. Don't worry; nibbles are on hand to line your stomachs including poutine (cheese curds and fries) and cheese plates. If champagne is your poison, say 'sante' (French for 'cheers') at Maison Boulud, specifically their twinkling new Dom Pérignon Champagne Bar which features both Rosé & Brut Dom Pérignon. They also have a gorgeous terrace where you can enjoy a full list of champagnes, wines, cocktails and beers along with classic French cuisine.
Day Six: Recover on a boat spa
A luxury spa on a boat? We'll take that.
Docked at the Old Port, Bota Bota is an elegant sea world of tranquillity, echoed by the soothing St Lawrence River (our tip: book a visit at sunset for stunning views from the deck). In addition to Scandinavian-inspired water circuits, sauna and steam rooms and relaxation rooms with a designer fireplace, the spa offers treatments for body and face such as a Kobi Yoko Massage and a Four-Hand Massage with two therapists.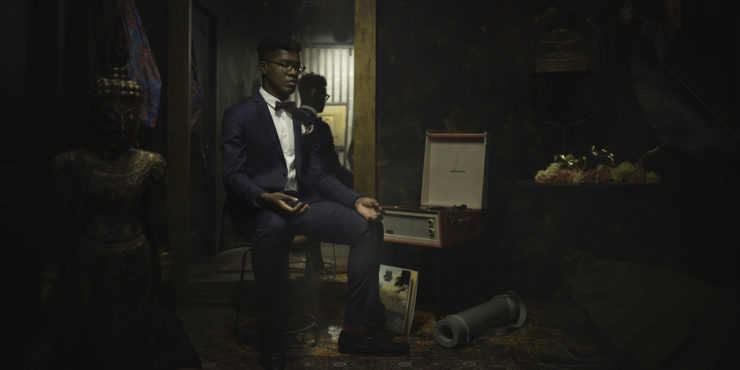 Day Seven: Get the Nathon Kong makeover
Montreal's go-to menswear designer is Nathon Kong. At his downtown studio, you'll work with his talented team to create a bespoke custom made suit using advanced 3D scanning technology to get your measurements down to perfection. Then you choose lining which incorporates designs by either a local artist or a therapeutic art programme patient, meaning it's not only a suit with a story but one that benefits the art community.