Yes, the restaurant is successful in 14 locations worldwide from Las Vegas to Dubai, but that's not why the namesake restaurant of Chef Akira Back carries a global outlook on culinary well. Born in Korea, raised in Aspen, plus hey, a past career in professional snowboarding makes for a dynamic palette of inspiration, no?
Fret not if you've missed the celebrity chef when he was in town for World Gourmet Summit 2019. The new menu is in the good hands of Chef Tomoyuki Kiga and Sous Chef Bobby. It's interesting that both chefs seem to follow the same vein of international personal and culinary background, from growing up in Indonesia to training in Japan, possibly why they can fittingly uphold the restaurant's vision.
The Space
Right
Left
The interior appears subtly divided into two sides. On the right, a bright seating tastefully colour-coordinated with paintings by Chef Akira's mother, and a darker left accented by the grand kitchen counter and black granite ceiling centrepiece. Still, either side still makes you want to lift a pinky when drinking wine.
Must-try
Gyudon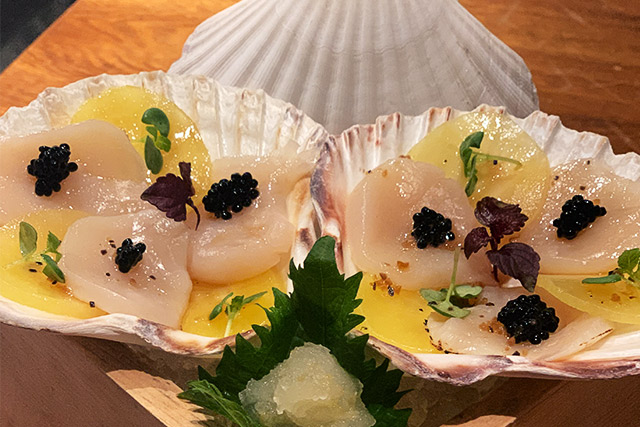 Hokkaido Scallop
Crispy Tofu
Communal dining is the style here, which in Singaporean translates as 'order more cause can share'. We didn't get to try the highly raved Tuna Pizza, but the equally popular Gyudon is a lavish combination of perfectly textured wagyu, foie gras, caviar and surprisingly harmonious brown rice.
The Hokkaido Scallop is beautifully presented to the eyes and mouth with a silvery slices of scallop atop a bed of truffle yuzu and more sweet than tart yellow kiwi. The Crispy Tofu might look like a basic dish to go for, but think of it like fries—great standalone and always complementing side.
The Star
If you like beef tartare, especially Korean Yukhoe, the reinvented one will bring a smile. Dressed in semblence to warship sushi, we've had a chance to make one ourselves and IT WAS NOT EASY (this without doing the paper-thin nashi pear skin because we would lose a thumb in the process). Plating was one thing; getting the right ratio of sesame oil, sea salt, pepper, wasabi and special sauce for the dish to be faultless on the tongue was the true challenge.
How we feel about it in a gif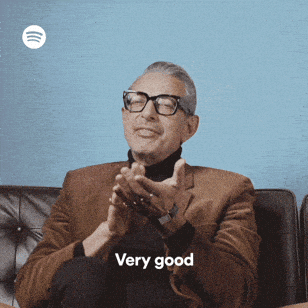 Akira Back is located at JW Marriott Hotel South Beach level B1M.
Related stories:
Have you discovered the Dragon Chamber?
Why Pasta Bar makes its dough fresh in-house daily
Japanese seasonal menus perfect for our eternal summer