Electric vehicles are everywhere now. Enter any parking lot in places like the mall and HDB neighbourhood and you'll most certainly find several vehicles by a certain American marque lining up the bays. Besides, the increase in fuel prices is sure to have a positive impact on the local electric vehicle market. Now, there's a European contender on the block that's just as impressive. We recently took the car out for the weekend to see if it's got what it takes.
The Polestar 2 is the latest electric vehicle from Volvo's luxury offshoot, Polestar. The first was the Polestar 1, a super hybrid grand tourer with 609hp. There's also a Polestar 3 slated to be on the way.
This second car in the lineup is more for the masses than the Polestar 1, a four-door hatchback with unmistakable looks, one that's easily distinguishable from other vehicles on the road. That's because it is, by far, one of the most minimalist vehicles you'll see while still being sleek enough to get more than a few heads to turn.
---
Move, baby, move
There are three powertrain options available: a standard-range single motor for 478km and 231hp, a long-range single motor for 551km and 231hp, and a long-range dual motor that has slightly less range at 487km but a lot more oomph with 408hp.
I had the opportunity to test-drive the latter in the Polestar 2's lineup. The drivetrain is smooth and responsive. Instant power is always available and it clocks 100kph in just 4.7 seconds. The lack of engine noise makes longer drives on the motorway far more relaxing, although you do notice tyre noise more than with a traditional combustion engine vehicle. The suspension set-up on the particular vehicle I drove was also quite firm, so I felt road bumps a lot more than I would have expected. That being said, the firmer suspension made the Polestar 2 more sporty and engaging to drive around corners.
---
Inside matters
Inside, the minimalist ethos continues. There are very few buttons for an uncluttered environment, and the cabin centres around a vertical touchscreen that controls everything from the air- conditioning to Google Maps. Only Google CarPlay is currently available, although Apple CarPlay is due to be rolled out at a later date. This wasn't a significant issue though, because you can still sync your iPhone via Bluetooth to do just about everything that you would via Apple CarPlay.
Besides navigation on Google Maps, the Polestar 2's digital display also provides concise data such as the speed and kilometres left of range until the battery is depleted. Meanwhile, audiophiles will love that the sound system features Harman/Kardon speakers and offers a rich sound that encapsulates the cabin.
Only two colours are available for the interior: slate or charcoal. The former sees an interior that features two-tone zinc embossed textile, while the latter highlights details such as charcoal embossed textile. Opting for the Plus pack lets you choose either vegan WeaveTech upholstery in slate or charcoal, or fully traceable, animal welfare-certified leather in zinc. Drivers who go for the Plus pack also get a heated steering wheel.
Modern materials, such as injection-moulded plastic, are also used to create a striking geometric pattern on the dashboard and inside of the tunnel console on the sloping panel. This matches the haptic rotary knobs pattern. If you prefer reconstructed wood, black ash or Napa leather, these can also be had in the Plus pack.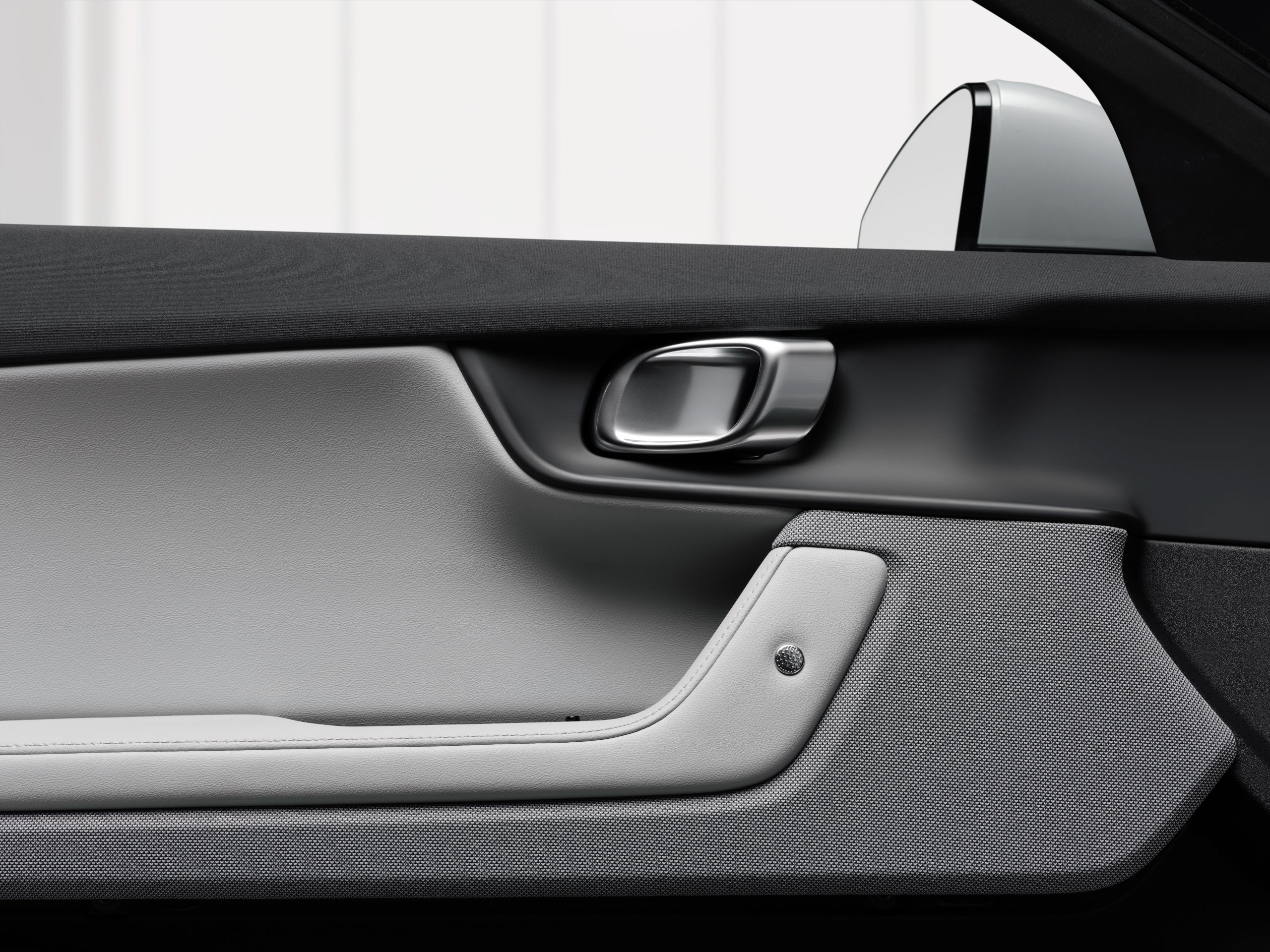 Like many electric vehicles, the Polestar 2 is actually very spacious, thanks to the lack of a combustion powertrain. It has a frunk and rear boot, which means quite a lot of additional space if you were planning long road trips to Malaysia and beyond. If you want an electric car that's sleek, sophisticated, and stays true to its roots better than most, then the Polestar 2 is for you.
---
Learn more about the Polestar 3 here.