Watches are truly lifesavers now. Besides accurately reflecting the exact time, they can also ensure your health's in the pink. The Apple Watch is one such timepiece that satisfies the above criteria. Using its in-built calorie counting, ECG feature and activity challenges innovations, the smart timepiece motivates its wearer to stay active and detect abnormal heart rhythms too. Now in its fifth iteration, the Apple Watch Series 5 still bears its predecessors' resources in addition to new features. In other words, more reasons to purchase and strap an Apple Watch on your wrist!
Always-On Retina Display
The Always-On Retina display makes it easier to see the time and relevant metrics during workouts.
watchOS 6 now shows current elevation.
Making its debut on the Apple Watch Series 5 (only) is the Always-On Retina® function. We can hear the cheers from individuals who need to access timekeeping and information updates constantly already. Its display will remain visible at all times and each watch face has been carefully optimised to preserve battery life. Thus, the screen intelligently dims when a user's wrist is down and returns to full brightness with a raise or a tap.
To deliver this new feature, Apple uses several advanced technologies including the industry's only low-temperature polysilicone and oxide display (LTPO), ultra-low power display driver, efficient power management integrated circuit and new ambient light sensor. Apple Watch Series 5, therefore, offers a maximum 18-hour battery life.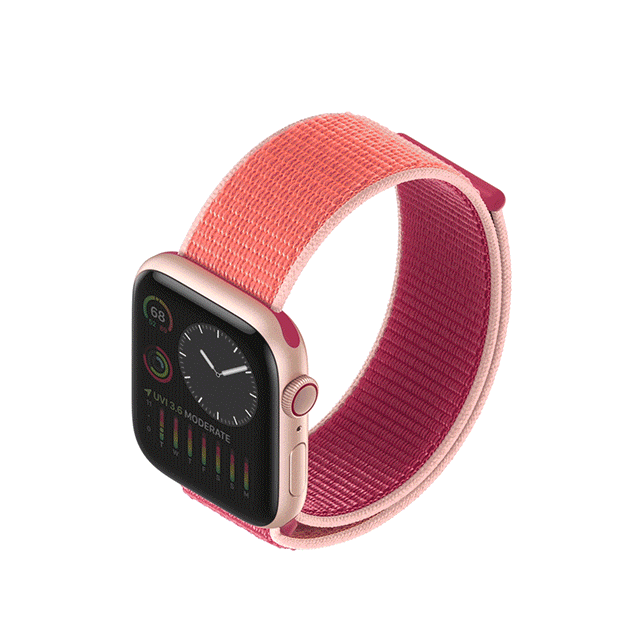 But on our test, we were low on juice before the day ends. Usage was moderate with an hour's operation on the Workout app. So, we'll suggest only to activate Always-On Retina if you really need a continual reference on time and information.
Navigation
Apple Watch Series 5 features a new Compass app.
The updated Maps app allows users to see which way they are facing.
Troubled by a lacklustre sense of direction or need a trust-worthy guiding source? Apple Watch Series 5 glows up with updated location features such as the new built-in compass and refreshed Maps app to pinpoint bearings and get to a destination without a phone. Simply known as the Compass app, it allows users to see the heading, incline, latitude, longitude and current elevation. They can even add one of three new Compass complications to their watch face to see direction at an immediate glance.
International Emergency Calling
Accidents aren't predictable, even while travelling. Hence it's advisable to safeguard yourself with Plan B (besides travel insurance). If yours is the Apple Watch Series 5 cellular model, it is already enabled to make international calls to emergency services abroad, regardless of where the device was originally purchased or if the cellular plan has been activated.
This stacks with fall detection too. When enabled, International Emergency Calling automatically dials an emergency call if Apple Watch senses a hard fall and the user remains motionless for about a minute.
The Noise App
The Noise app helps customers understand the sound levels in loud environments.
The Meridian face
It always pays to stay updated. Available through watchOS6, the noise app helps users understand the ambient sound levels in environments. The microphone picks up and measure sounds from concerts and sporting events that could negatively impact hearing. We only have a pair of ears per lifetime, so cherish them. Also, in compliance with Apple's privacy, there won't be any saved recordings while using the noise app.
Other features tagged to watchOS6 are the Cycle Tracking app (for menstrual cycles; you can be an attentive partner too) and dynamic new watch faces such as Meridian, Modular Compact and Solar Dial. The latter can be easily customised for quicker access to favourite apps.
Case Material
Apple Watch Series 5 sees a new case material made of titanium. Touted to be lighter than stainless steel, customers will have more options with styles. Did we mention that the ceramic face is making a comeback too, and its stainless face is now made from 100 percent recycled 7000 series aluminium? Now you've just got to pick a favourite.
Apple Watch Series 5 (GPS) starts at S$599 and Apple Watch Series 5 (GPS + Cellular) starts at S$749. They are now available to purchase from Apple Singapore Web Store, Apple Store app, and retail stores at Apple Orchard Road and Apple Jewel Changi Airport.