If you have not booked tickets for the latest Batman remake—simply The Batman—this is perhaps a sign to get that sorted immediately. Releasing on the 3 March 2022 in Singapore, the movie has already garnered rave reviews from critics and is poised to be one of the best films featuring the iconic vigilante in a while.
As per all things superhero (read: Marvel) theses days, film merchandise are no longer restricted to just cinema snack bundles and knick-knacks you'd probably never use. In tangent with The Batman's theatrical release, a number of fashion brands have started rolling out collections in collaboration with the Dark Knight. And because we shouldn't buy into every single piece of the collection—no matter how much of a Robert Pattinson stan one is—here are the three pieces to get should you feel the need to shine that Bat-Signal bright and proud.
Suede Batman sneakers, by Puma
Puma continues to impress with a Gotham City update. A deep blood red bleeds from the heel to the midsection of the shoe, for a spooky Arkham Asylum vibe to the design. The shoe is grounded by Batman's signature and enigmatic black, displaying a compelling visual gradation. It helps too that the design is relatively subtle and done in quite a tasteful, artistic manner that even a non-Batman fan could appreciate.
The Puma x Batman will be available from 19 March 2022 in select Puma stores and Puma.com.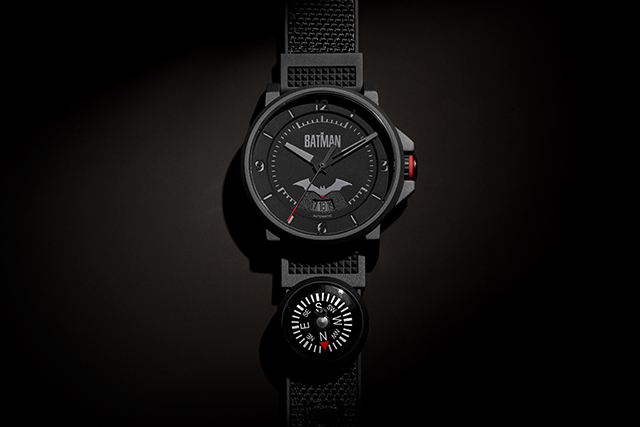 Sleek and minimal, this watch has the potential to be more than a fan's timepiece. Its all-black body boasts enough versatility for it to be an everyday staple. On top of that, the set comes with interchangeable straps—one made out of canvas and another in nylon—that further accentuate its versatility.
The The Batman x Fossil collection is now available on FossilSG.com.
Silk Batman asymmetrical shirt, by Lanvin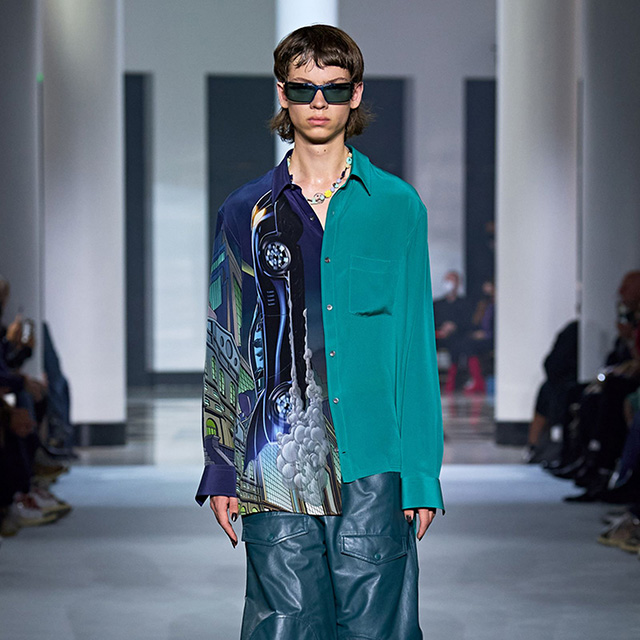 Focused on youth culture and a rebellious attitude to match, it seems that Lanvin is ushering in a new era of modernity. Lanvin's collaboration with Batman maintains that visual language, with a focus on loud prints that are emblazoned across streetwear's favoured oversized silhouettes. Out of the collaboration's extensive offerings, this particular asymmetrical long-sleeved shirt features a half-and-half vertical split where the left side features a block of teal while the latter is splashed with a print of the Batmobile—a fandom piece elevated to luxury level.