"There's no place like home," says Dorothy Gale in The Wizard of Oz. We agree. Sometimes, the best things in life are right under our noses. So start immersing yourself in the pages of these books by homegrown authors.
From works that defy the usual conventions of writing to those that pay tribute to life and love, there is a tale waiting to take you on a fantastical journey of discovery.
This Side of Heaven
by Cyril Wong
Heaven is only accessible after one's time on Earth is expired. And nobody can accurately describe it. The gathering of a comedian, nun and a reality TV star amongst others in a garden seems like a lively party, but introspection is the theme. Here, Wong crafts a Kafka-esque landscape for visitors to test their conscience and question themselves. Filled with unexpected twists and familiar nuances, those who think the afterlife is eternal peace might want to re-evaluate after reading.
The Impermanence of Lilies
by Daniel Yeo
Every flower blooms and withers, but culminates in the process. Love can emulate this too. Yeo's debut novel of youth, romance and melancholia involves the iconic Titanic and its captain.
Tracing memories through poetic accounts of a relationship that impacted his life, it cements that two- way street that can only exist between two individuals. Get ready to be moved by yearning and passion that transcends time and space.
A Tree To Take Us Up To Heaven
by Jordan Melic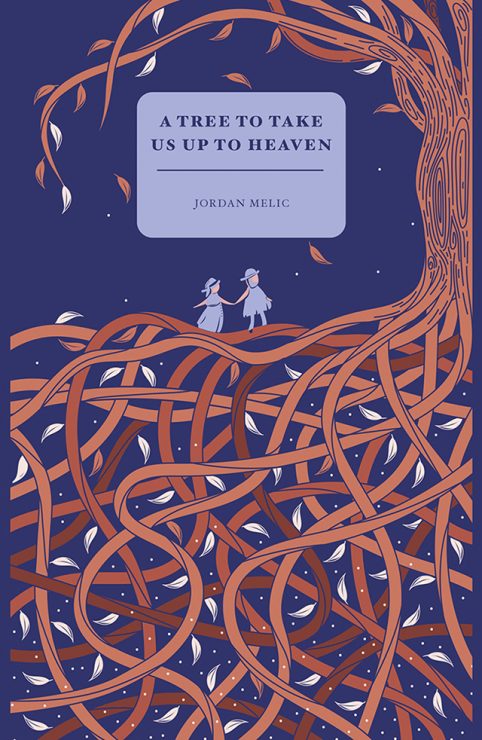 When current circumstances don't grant stability, it's time to venture out. Siblings Ah Ti and Kueny are forced to search for another home when their own turn awry in this coming-of-age fiction. But another paradise doesn't just appear.
By mashing mythology, history and adventure, Melic details the siblings' time-travelling journey through 14th-century Majapahit and 19th-century Malaya that somewhat mirrors Singapore from past to present.
Last Tang Standing
by Lauren Ho
A typical Asian's rites of passage to success entail owning enviable fixed assets and realising a high- flying job like a lawyer. Wait. Then there's marriage, which Andrea has to face when nosy relatives question. Ho's witty yet subtle stabs to address almost every Asian's problems is brilliantly disclosed.
We often cave into cultural norms and filial piety. Thus, our lives are mapped out for us already. Pre- destined or pursuing destiny—the choice is yours.
Impractical Uses of Cake
by Yeoh Jo-Ann
Bonding over dessert sounds like a good idea, especially if you're a lone wolf. Sukhin leads an uneventful routine life, but a chance encounter with a familiar figure sparks something thought-provoking.
How do you measure fulfilment and what is normality? Yeoh explores societal themes like the ideal Singapore dream and homelessness. To some, cake is pleasure. But it can be food to fuel energy too.
Lion City
by Ng Yi-Sheng
The king of jungles, beasts and pride rock oversees this compendium of previously published short stories that promises to enchant. Here, myths are pegged to various characteristics of Singapore as Ng swaps out vanilla scenarios with far-fetched sombreness.
Caged wildlife in the zoo are revealed as robotic organisms and an undisclosed terminal in Changi Airport caters to deities? We might be working towards that already.
This Is Where I Won't Be Alone
by Inez Tan
Being on home soil will always be comfortable regardless of how long you've been away from the motherland. Tan examines the notion of displacement through this collection of short stories published in various media over the years, taking references from travelling experiences and yearnings for the familiar.
Time and tide wait for no man, development and change is inevitable. Do we still cling to the intimate connection that defines a home? Decide before an en bloc happens at your precinct.
Suicide Club
by Rachel Heng
Immortality is a hoax. Would it be a blessing or a curse if you gain access to eternal life unexpectedly? Heng brilliantly segues in important issues such as declining birth rates and the entitlement to move on with life if health fails us.
The wants and needs of humans are endless, but rules and laws are in place to keep zealots in check. Then, there are the rebels like protagonists Lea and Anja who prefer a quality and meaningful life instead. Everything has a price tagged to it; it's about what and how we choose to bear its cost.
Lontar: The Journal of Southeast Asian Speculative Fiction #10
Speculative what? This umbrella term for science fiction and fantasy is considered to be a genre in itself—interrogating normative notions about reality while challenging the materialist complacency that nothing exists beyond the phenomenal world.
The bumper swansong of the world's only biannual literary journal for Southeast Asian speculative fiction boasts a mixture of otherworldly poetry and bite-sized fiction. What if we've weaponised Merlions or relied on a post-apocalyptic satay joint for food? Also, have a visual grasp of this boundless sphere through illustrator Drewscape's Pygmalion-esque tragic romance graphic novella, 'Rewire', to prep yourself for the impossible.
The Naysayer's Book Club
by Simon Vincent
It takes guts to question an authoritative establishment. Writer Simon Vincent honours that by highlighting 26 naysayers who challenged the status quo and pushed novel points of discussion into the public sphere.
The fuel for this motivation? Well-stocked bookshelves form the backdrop to each interview—suggesting a subtle metaphor of countless ideas and inspirations. Chua Beng Huat, Sonny Liew and Kirsten Han are part of the 26 gallants broadcasting an alternative voice for a better Singapore.
The Riot Act
by Sebastian Sim
Singapore's first huge-scale riot at Little India in 2013 brought a series of measures that changed the daily routine of many citizens. Winner of Epigram's Books Fiction Prize 2017, this dark comedic fiction sees three women contemplating the cause and effect of the riot—from speculating one's action on triggering this chaos to using this catastrophe as an opportunity to advance a political career.
Sim's satirical jab on Singapore's society and political sphere makes discussing serious themes extremely engaging.
Rainbirds
by Clarissa Goenawan
The debut novel of the runner-up recipient in the Montblanc x Esquire Singapore Fiction Writer Project is a minimalist introspective noir that explores grief, love, loss and regret through the eyes of a Japanese man in his 20s.
Set in an imagined town outside Tokyo in the early 1990s, protagonist Ren Ishida assumes his murdered sister's teaching position and stumbles across the many secrets that Keiko Ishida has buried with her. So never assume that you know someone well enough, even if it's your sibling. Note: this novel received love from critics even before it was published, including a win at the 2015 Bath Novel Award.
All titles are available at Kinokuniya and publishers' respective web stores.