The day of love is approaching. And if you haven't even thought about what to purchase for your significant other for Valentine's Day, you should feel the pressure. And we know why. For many, Valentine's Day holds a lot of high expectations: a romantic dinner, the heartfelt, yet cheeky confessional and of course, the ideal gift.
But fret not, as there is still time to pick up something that's romantic, thoughtful, playful but luxurious. Here's our handpicked guide of the best Valentine's Day capsule collections, which are all specifically created for this special day. 
Saint Laurent
Saint Laurent heart lighter, SGD8.
Heart print condoms.
Saint Laurent x Crave vibrator.
Saint Laurent heart shaped padlock, SGD39.
Saint Laurent has honoured the occasion with their 'A LOVE' collection—a unique capsule that goes against the traditional, and often, lacklustre Valentine's Day gifts.
Yes, in the collection you can pick up everlasting classics—such as posters, tote-bags, T-shirts and flower bouquets wrapped in Saint Laurent Je t'aime paper. In addition, the French label is offering Saint Laurent love patterned condoms—gifted alongside any bouquets purchase—sex games, a Saint Laurent x Crave vibrator, lighters and padlocks with heart-shape patterns. Who doesn't love a cheeky designer purchase?
Miu Miu 
Miu Miu Kisses jersey T-shirt, SGD680.
Miu Miu Kisses jersey T-shirt, SGD680.
Miu Miu Kisses jersey T-shirt, SGD680.
Miu Miu Kisses jersey T-shirt, SGD680.
Prepare to fall in love with Miu Miu's Valentine's Day collection, Miu Miu Kisses. Exploring the world of films, the most iconic, loving, life-affirming, darkly romantic, and even melancholic cinematic kisses are displayed proudly on the wearer.
The T-shirts are printed with stills of various cinema history's most celebrated embraces. You can choose between Walt Disney's Snow White & The Seven Dwarves, Tim Burton's Corpse Bride, Bogart and Bergman's parting kiss in Casablanca, Clarke Gable, Vivien Leigh's Iconic smooch in Gone With The Wind and Jennifer Beale and Michael Nouri in the 1980s classic, Flashdance.
There is something for everyone here, whether she loves film, fashion or Miu Miu.
Celine
Sacrés Cerurs heart hoops, SGD720.
Sacrés Cerurs Bracelet, SGD830.
Celine cashmere sweater, SGD1450.
Celine zipped purse with removable card holder, SGD650.
Why not declare your love this Valentine's Day with Celine? It's a brand revered for its craftsmanship and quality accessories, after all. This year, Celine has created a capsule collection with an array of accessories guaranteed to impress any girl (or guy) for sure.
Within the Sacrés Cerurs collection—meaning Sacred Heart, because obviously—there is a beautiful heart motif throughout all the pieces, giving them a particularly romantic and special touch. Our favourite? The Sacrés Cerurs heart hoops or bracelet, which surely make a great addition to any jewellery collection.
And guys, don't fret. You haven't been forgotten about, as Celine has also created a perfectly curated men's Valentine's Day gift guide. From a selection of cosy cashmere sweaters to covetable leather cardholders, there's no way your girl will get it wrong this year.
Marc Jacobs
The Heart Mini Box Bag, SGD395.
The Balloon Necklace, SGD295.
The Balloon Pendant, SGD125.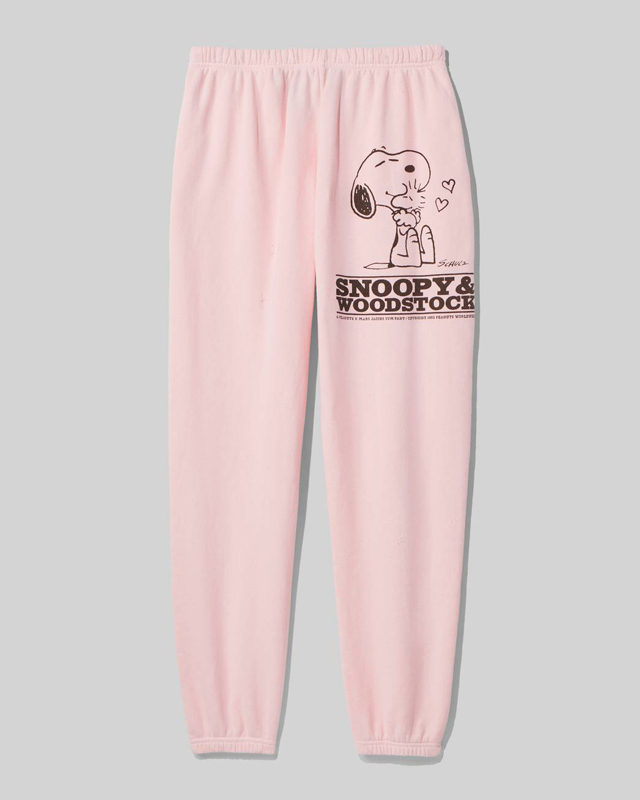 Peanuts x Marc Jacobs The Gym Pant, SGD195.
Peanuts x Marc Jacobs The T-Shirt, SGD125.
Featuring bags and jewellery while collaborating with Peanuts, Marc Jacobs' Valentine's Day collection is as quirky as ever. So if you are looking for something luxury, unique and also iconic, look no further.
If your girl likes fashionable leather goods, The Heart Mini Box Bag is the perfect way to show her you care, while adhering to her style. Or maybe she likes statement jewellery? If so, a "BE MINE" or "I LOVE YOU" trinket is a great choice. But if none of these will do, how about a matching T-shirt and joggers set featuring a collaboration with Peanuts? A gift that's cute, comfortable and more importantly, thoughtful.
Tod's
Happy Valentine chain bracelet.
Belt bag in leather.
Tod's loves you cord bracelet.
Express your love to your dearest this Valentine's Day by gifting them an intricately designed handbag or a charming bracelet. Made with love in mind, all pieces in the Tod's Valentine's Day collection are created with love's classic hues—sweet red and pink. There are beautiful bracelets in gold with charms and Tod's timeless bag bedazzled with an intricate touch of a sparkling T accessory, making them perfect gifts to reward your significant other.
Louis Vuitton 
Heart coin purse, SGD830.
Zippy wallet, SGD765.
Zippy wallet, SGD1470.
Card holder, SGD450.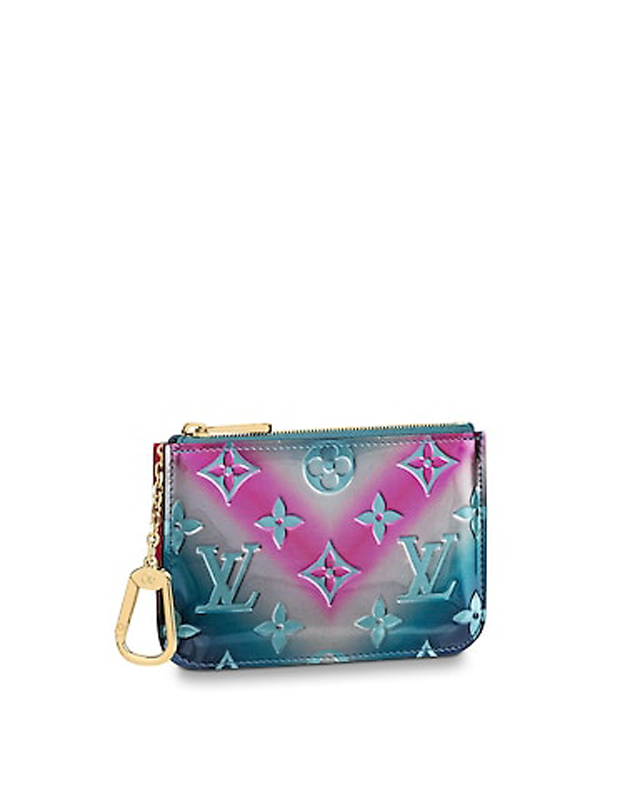 Key holder, SGD630.
Avoid the dreaded last-minute gift buying as Louis Vuitton got you sorted with their Valentine's Day Capsule Collection. This year, shop their particularly unique array of small leather goods, which will appeal to the girl (or guy) who has everything.
Louis Vuitton re-imagined some of their most iconic products with an original twist using striking colour gradations. If you are looking for something romantic and fun, go for the heart coin purse. But if you are feeling big-hearted and wants her to use daily, the Zippy wallet is our favourite.