Burberry has historically been one of the most tech-adept luxury fashion brands. That pattern seems to not be slowing down, especially with the latest news of its collaboration with Minecraft, one of the world's most popular video games. The two have come together to create 'Burberry: Freedom to Go Beyond', a collaboration made up of an in-game adventure, a physical collab capsule collection, and a range of extensions and experiences.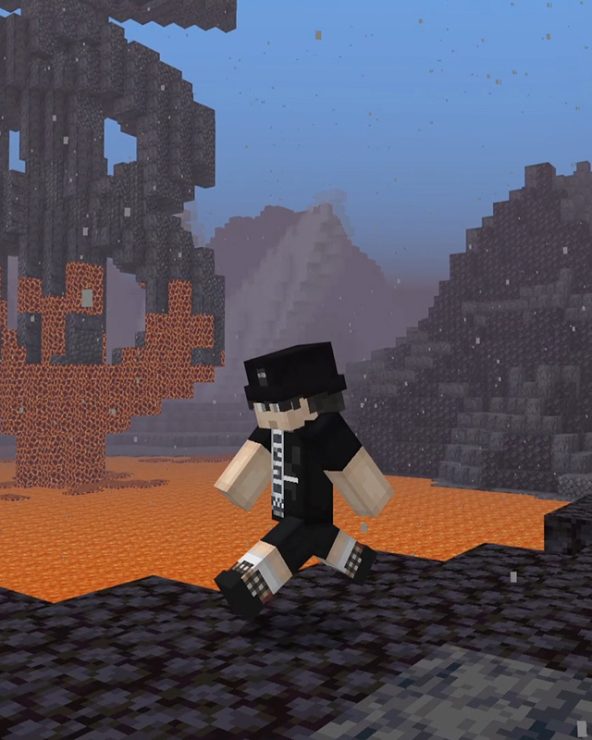 Unlike many other virtual or even metaverse collaborations, this one by Burberry and Minecraft make a concerted effort to bring the experience both online and offline. In an announcement press release by Burberry, the British luxury brand cites the "shared values of adventure, creativity and self-expression" as reasons for this tie up. It also marks the first time that Burberry has partnered with a gaming franchise to create a fully branded virtual experience as well as a physical collection. Burberry's previous goes at video games (arcade platformers and racers; and virtual skins for Honour of Kings in the Chinese market) were more one-off, and less holistic.
The Burberry x Minecraft in-game adventure will allow players to explore four different domains. Going by teaser photos, those biomes seem to include: a simulacrum of London, an underwater area, an underground lava-filled one, and a rocky area in the sky. There will also be 15 downloadable skins, inspired by fashion, fantasy, adventure and almost certainly Burberry house codes, to dress players in.
On the IRL side of things, the capsule collection is said to be a fusion of Burberry icons with Minecraft motifs (presumably blocky 8-bit shapes), with a cheeky blend of the British brand's classic haymarket check with Minecraft's pixelated flowers.
The Burberry x Minecraft capsule collection and video game are set to launch on 1 November; with subscriptions open now for early access for 24 hours on 31 October to the collection and in-game accessories.