What's more important than complaining about how not 'Christian enough' the Christmas decorations along Orchard Road are? It's getting a good gift that's actually tailored for an individual. We often hear about how 'it's the thought that counts' but, really, no one needs a scent diffuser that's from the discount bin at Watsons—the kind of gifts you pick up while you're waiting in line and think that (because of the price) it might make a good gift for someone. Trust us, nine times out of ten, it hardly ever is.
It can be quite a task trying to figure out what to get a friend or a loved one, especially if they're obsessed with fashion and might seem that they've already got more things than most (read: our editor-in-chief Norman Tan). But there's always a way around it.
We've gathered a list of stylish gifts, at different price points, to help ease the search for a Christmas present that your mate would certainly want to make full use of. And at the same time, maybe score something for yourself too.
Gifts under SGD50
Cotton KAWS x Sesame Street jumper by Uniqlo, SGD29.90.
Polyurethane mini crossbody bag by Zara, SGD49.90.
Two-pack cotton-blend socks by Polo Ralph Lauren (via Mr Porter), approximately SGD37.
Stainless steel cuff by Mindful Company, SGD48.
Viscose resort shirt by H&M, SGD34.95.
Fashion doesn't have to be expensive. There is a multitude of brands (both local and international) that provide trend-driven and timeless fashion that won't break the bank. And just because they're the least expensive items in this list, it doesn't mean that they're that much less stylish. The Uniqlo KAWS x Sesame Street collaboration for example, is perfect to satiate any streetwear fiend; KAWS is the same artist that Dior Men's Kim Jones worked with for his debut collection. A two-pack set of Polo Ralph Lauren socks? If you haven't heard, the brand has got street cred for its recently-dropped collaboration with skate label Palace. Cheap fashion gifts, you say? No, these are carefully thought-out pieces that are relevant now at reasonable prices.
Gifts under SGD200
Hotdog cufflinks by Paul Smith, SGD118
Cotton button down shirt by Polo Ralph Lauren, SGD140
Silk and wool tie by Vanda Fine Clothing, SGD182
Cotton Breton Tee by A.P.C., SGD176
Stan Smith sneakers by Adidas Original, SGD125
Non-iron shirt by Brooks Brothers, SGD190.
Leather passport case by Coach, SGD175.
Looking for a gift for your mate in the office? Consider these elevated classics from the brands that are great at marrying function and form. For those that favour a casual Ivy League style, try this beautiful Oxford button-down from the sartorial king of America, Ralph Lauren. If he needs an update for casual Fridays or the weekends, stick with the icons—a Breton T-shirt by the quintessential French label of everything cool, A.P.C., or the always works-with-every-outfit sneaker, the Adidas Stan Smith.
Gifts under SGD500
Asics x Kiko Kostadinov Gel-Delva 1 sneakers via Dover Street Market Singapore, SGD499.
Acetate sunglasses by Burberry, SGD320.
Brass and leather Roses Meccano pin by Loewe, SGD490.
Cotton washed denim jacket by Acne Studios via MATCHESFASHION.com, approximately SGD500.
Leather mini coin purse by Jacquemus, approximately SGD322.
Leather belt bag by Longchamp, SGD350.
Leather cardholder by CELINE, SGD470.
These are for the best mates whose sense of style you're a bit more clear on. Most of these can be considered entry-level luxury pieces. For example, Loewe's Meccano pin—an accessory that can be used as a bag charm or to top off an outfit—reworked with art inspired by Charles Rennie Mackintosh, and a pair of contemporary-shaped sunglasses with a retro spin by Burberry. These are investment pieces that are icons of each brand, and instantly recognisable. Your fashion-geek friend will appreciate the selection.
Gifts under SGD5,000
Patent leather derby shoes by Saint Laurent by Anthony Vaccarello, SGD1,460.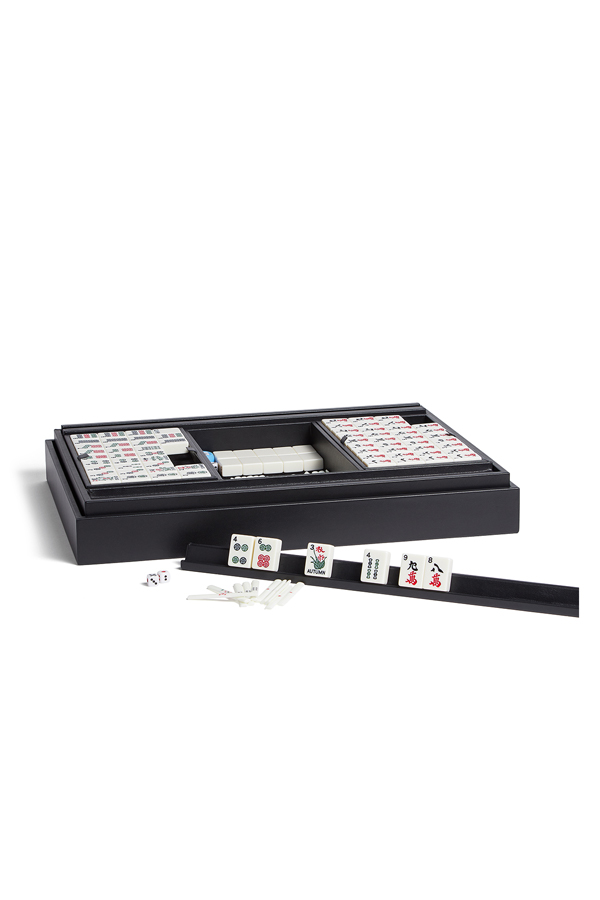 Leather Pelle Tessuta mahjong set by Ermenegildo Zegna, SGD3,675.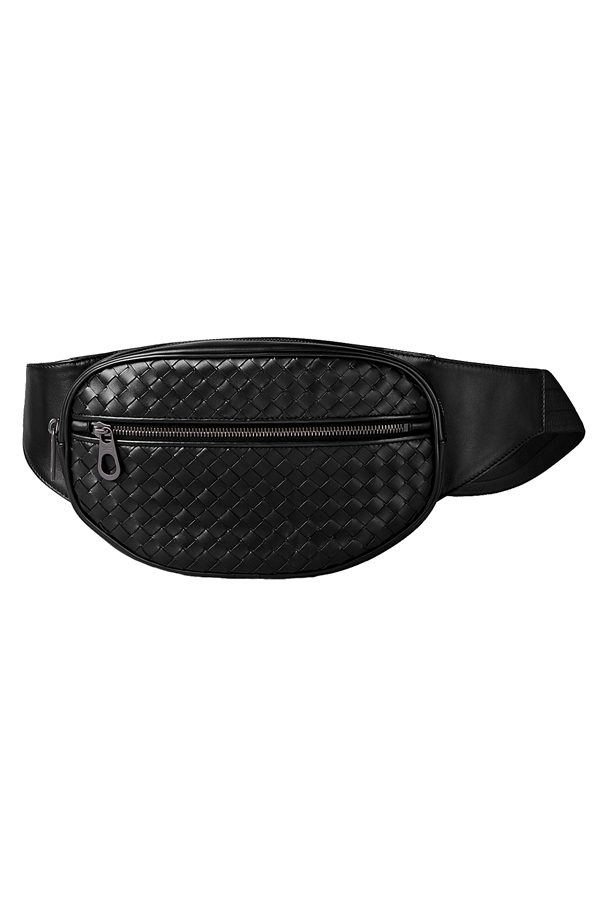 Nappa leather and nylon Intrecciato belt bag by Bottega Veneta, SGD2,250.
Wool and cashmere coat by Givenchy, SGD2,800.
Leather watch case by Berluti, SGD2,360.
White gold bracelet by FRED, SGD4,425.
Our appreciation of craftsmanship spills beyond what can be worn and bleeds into almost every facet of our lifestyle. Luxury fashion houses know this, and so does your friend. If he's a stickler for travelling with a few options of watches (you know, to suit every mood and outfit), the Berluti leather watch case is an excellent companion. A mahjong set in Ermenegildo Zegna's technically impressive leather-weaving technique, for when the time comes that he needs to win the heart of a future mother-in-law.
Related stories:
Christmas gift guide at different price points—For living the good life
Christmas gift guide at different price points—For the car enthusiast
Christmas gift guide at different price points—For the watch lover
Christmas gift guide for male grooming products