There's nothing sweeter than seeing the excitement on a child's face while they tear open their gifts at the break of dawn on Christmas morning. What's not so sweet, is when you find the gift (that you put so much thought into) discarded and forgotten about one week later. You then find yourself trying to entice them back into being excited about the item, or need to find something new to hold their interest until the holidays come around again. We've saved you the hassle and the stress, and compiled a list of gifts that your child will grow with and can enjoy for months and years to come.
For the little ones, ages one to five
TwinkleBright LED Their Name In Lights Canvas, SGD50.
Melissa & Doug Scratch Art Rainbow Mini Notes, SGD12.
Fun Little Toys Camping Play Set, SGD41.
National Geographic Kinetic Play Sand, SGD16.
If you've got little ones, we know that all they want is toys, toys, toys. It can be easy to spoil them with an abundant of toys, so much so that by the time they're two years old, the toy box is completely filled. Toys and play are great for a child's development, so think quality over quantity. Teach them how to write while having fun with the scratch art rainbow notes, with 125 sheets this will provide hours of entertainment and creativity. In Singapore, having a backyard is a rarity, but who said you have to be outside to go camping? Let their imagination run wild with a play tent that can be set up right in their bedroom. Or let the other family members spoil your child instead and put their name in lights with the personalised LED name canvas; a great alternative to a night light that they'll enjoy for years to come.
For the primary schoolers, ages six to 10
Instax mini 25, SGD100.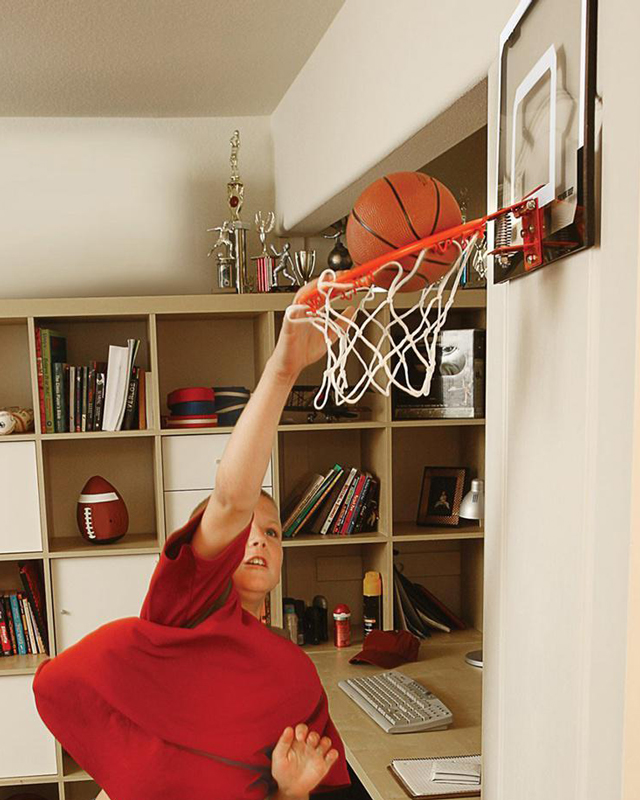 Top-Sky Door-mounted MINI Basketball Board and Hoop, SGD23.
Fish Bazaar Discus Fish, SGD12.
ToysRus Stats 38 Inch Folding Trampoline, SGD120.
For the stage where they seem to be growing up too fast, are the most curious, and above all else, have the most energy. Let them burn all that energy with the indoor basketball hoop or trampoline, they'll be having so much fun they won't realise it's just your plan to get them to bed on time. Before embarking on the big decision of getting them the puppy they've always wanted, teach them how to look after a pet with an animal that's a little easier on everyone, a fish—with so many charming varieties, it could even be and aesthetically pleasing addition to your home. For those on the older side who you really want to spoil, you won't go wrong with the Instax mini camera, with which they can create precious memories with friends and family.
For the early teens, ages 11 to 15
Beats Solo³ Wireless headphones, SGD279.
FootLoops Bobbin Brownie 7 Speed bike, SGD440.
Herschel Heritage Backpack, SGD60
2SG Beans Tetzzz Spandex Lounger bean bag, SGD159.
Ahh the teens and pre-teens; what a time of simultaneously being so proud of them, yet so anxious for them. Get them to enjoy the outdoors with a brand new bike—with all the newly built bicycle paths and park connectors in Singapore, what a better way to spend quality time with them while getting active. If they're already at the stage where they go straight to their room when they get home, gift them a lounger bean bag and enjoy their company in the living room again—trust us, they'll keep this for an oddly long time. With technology moving at such a rapid pace, so are the kids. Gift them with the iconic Beats wireless headphones, so that it can connect to any device they get their hands on for the next few years.