We talked about the the MISTR box: a curated selection of grooming paraphernalia that work its magic and won't break the bank. But there's only so much we can glean from a press release so we tested it out on ourselves in order to give you our unwarranted two-cents.
The Grey '3 in 1 Daily Face Cream'
"Moisturisers aren't usually favoured in ever-humid Singapore. But The Grey's multifunctional 3 in 1 Daily Face Cream is light in texture and absorbs effortlessly. Tasked to perform as a moisturiser, night cream, and eye protector simultaneously, this active cream delivers skin-beneficial ingredients like vitamin C, peptides antioxidants and blue sea kale to ensure the vitality of complexion stays intact. Application is also hassle-free with just a single dispense from its compact bottle. More with less, that's a win in our books."
— Derrick Tan, Writer
Jaxon Lane Bro Mask
"1. It offers lasting hydration for medium-dry skin like mine.
2. Soothes easily irritated and dry skin leaving it moisturised and healthy-looking.
3. My blemish has been significantly reduced.
4. Skin looks brighter and more youthful, product gives a natural glow to skin even after washing off the serum.
5. Calmed the redness I get under my eyes and my cheeks."
— Kevin Tew, Intern, who also likes to write reviews out in point form
Salt & Stone vetiver and sandalwood natural deodorant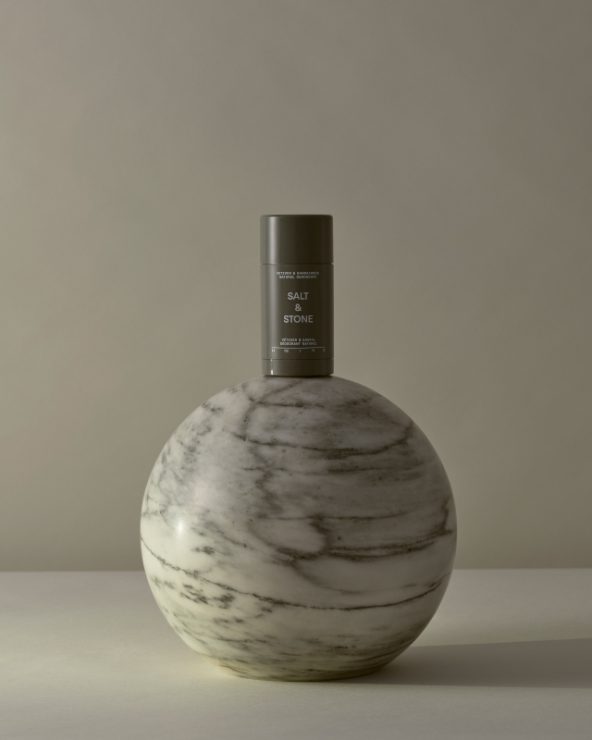 "I've been a skeptic of natural deodorants since I do know of people who use them and they simply (and quite unfortunately) don't seem to mask any odour. Hence, I've been heavily dependent on anti-perspirants because they work exceptionally well for me, and the one that I normally use leaves no residue and doesn't stain my clothes. However, this Salt & Stone natural deodorant is making me think to switch to it for good. First off, the scent is great—somewhat minty yet subtle enough such that it doesn't clash with perfumes. The stick glides on smoothly and leaves no residue as promised. And the best thing is, after an entire day of moving about indoors and outdoors while completing errands (and sweating; definitely sweating), I come home to relatively dry pits and no odour. This definitely needs a longer test drive, but so far, a winner."
— Asri Jasman, Style Director
Bear NOURISH Essential Daily Superpowder
"Despite my being perpetually on the verge of dying from overworking, I've never taken supplements to get through the hurt. I took this over a period of two weeks and my digestion has improved. It's just a matter of adhering to a routine of adding a tablespoon of this superpower to your breakfast. It depends on what sort of breakfast to make this go down easily. Add it in muesli? Great? Cereal? Sure thing. Coffee? Won't advise it unless you like the flavour of rancid dust."
— Wayne Cheong, Deputy Editor
"As someone who do not have a facial regiment, I took to this like a trooper. Judging by the viscosity of the content, I'd assume it would feel heavy to the touch but it's light and is absorbed into my derma quite readily. There's a herbal scent to it, which isn't offensive given my olfactory sensitivity. I can't tell if it worked on my face because, to begin with, I look like a fuckin' champ. If anything, I do have a slight radiance to my mug."
— Wayne Cheong (again), Deputy Editor (still)
The MISTR Box is available for purchase online at only SGD99.