There's no question that Kim Jones is now one of menswear's most sought-after and beloved fashion designers. Having risen from relative obscurity—at Louis Vuitton, his talent seemed to always be overlooked until the game-changing collaboration with Supreme—Jones has managed to grab the attention of both fashion insiders and lovers.
Since revamping the creative vocabulary at Dior Men, Jones has proven to be able to dig deep into the archive, take into consideration of the heritage and unique codes of the fashion house, and reinterpret them to appeal to a modern audience—all while creating desirable luxury fashion products. And if we may, without having to resort to gimmicky ideas that don't seem to make any sense for a storied fashion house like Dior.
This may be a bold statement to make, but we're guessing that Kim Jones is currently parent company LVMH's favourite creative. We're not basing it on sales figures, but mainly because RIMOWA (another luxury brand that's part of the LVMH family, and is run by Alexandre Arnault, one of the sons of LVMH chairman Bernard Arnault) has now tapped Jones as one of the faces of its latest global campaign.
The second expansion of RIMOWA's 'Never Still' campaign follows Jones as he explores the city of Tokyo (RIMOWA luggage in tow, of course) and shares where he gets his inspiration from. In essence, Jones says that he gets them everywhere and is always on the lookout for anything in his travels that could be an interesting point of reference, calling it "scanner vision".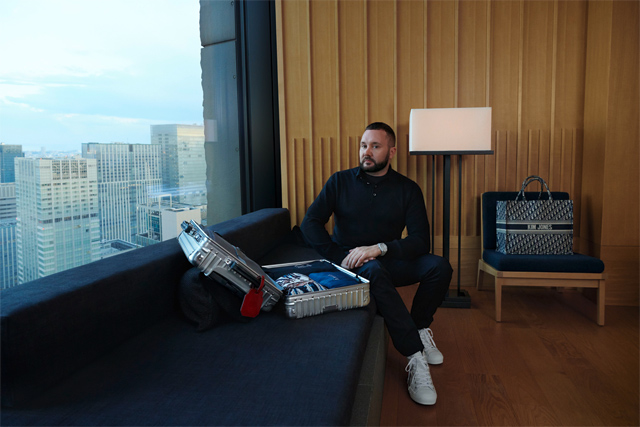 As the name suggests, the 'Never Still' campaign celebrates the never-ending personal journey that an individual has to go through in order to achieve mastery in something. This iteration of the campaign opens with Kim Jones, but will include two other known personalities—LeBron James and Yuja Wang—which will be released within June.
Watch the campaign video above and wait till the end for Jones' final thoughts about travelling—eye-opening and inspirational.