It needs to be said that Christian Dior is a couture house. It's a fact that's quite easy to forget, especially with artistic director Kim Jones' ability to be on the pulse of what's covetable in today's context. Jones' penchant for gathering a host of creative talents that would normally be outside of the realm of Christian Dior has introduced streetwear sensibilities to the storied house. Yet, at the same time, has had a hand in reviving tailoring in menswear.
The Tailleur Oblique suit is one of Jones' noteworthy creations. The key is in the suit blazer—the design is marked by a one-button fastening towards the right side that makes it seem as though the suit is hugging the wearer. Jones took reference from Christian Dior's 1950 Oblique creations, where he sculpted a softer, feminine silhouette with a bias cut.
In a way, the Tailleur Oblique suit is reminiscent of a conventional double-breasted suit. But where there would typically be four buttons, the former's suit blazer is fastened by only one, giving it a much sleeker appearance. It's by no means a ground-breaking design—Jones is not the first to design a side-buttoned suit blazer—but given the reference, it's a contemporary take that's a sign of the times.
The autumn/winter 2019 iteration of the Tailleur Oblique suit.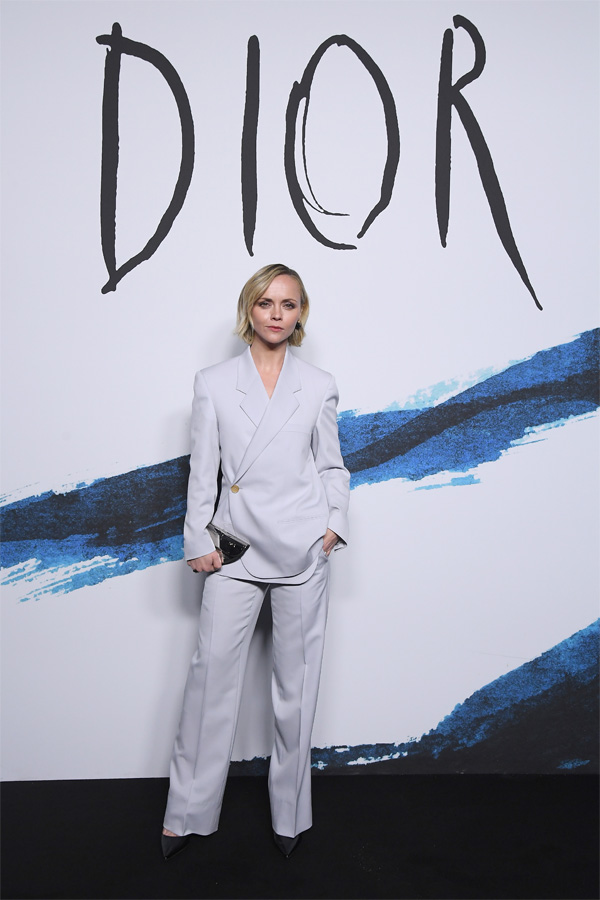 Christina Ricci.
Rami Malek.
Yosuke Kubozuka.
Donald Glover.
Noomi Rapace.
Michael B. Jordan.
With such a recognisable silhouette, you can bet that the Tailleur Oblique suit is poised to be a hallmark of Dior Men's tailoring universe. Tailoring is experiencing a resurgence again in menswear, and what better way to embrace it than with a suit that's a reference to the past but interpreted for today.
Take a look at the video above for a look at how the Tailleur Oblique suit is crafted by hand in Dior's Paris ateliers.