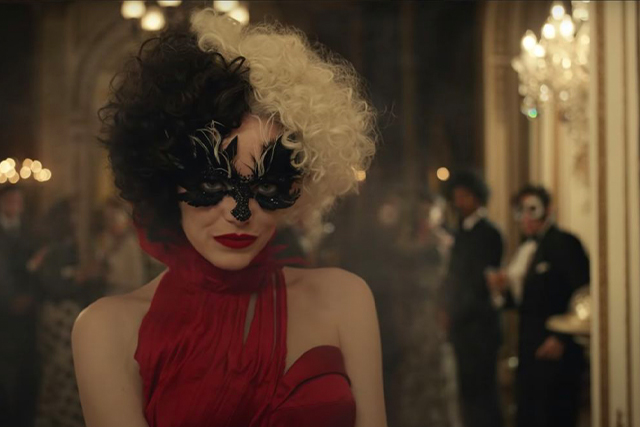 Disney's still running through its archives for ideas and this time it's Cruella — the iconic villainess from 101 Dalmations — who's getting a live-action makeover, courtesy of Emma Stone. Normally, the Oscar-winning actress would be reason enough for excitement, but after Angelina Jolie and Maleficent, we've learnt to better manage our expectations.
Over the last couple of years, Disney's track record with live-action has been shaky at best. Beauty and the Beast, Alice In Wonderland, the sequel to Alice In Wonderland — and don't even get me started on the travesty that was Mulan. That's not to say it's all been bad though. In midst of these botch jobs, we've also been treated to gems like Aladdin and The Jungle Book — proving that a revisit to the classics needn't always end in disaster.
"The thing is, I was born brilliant, born bad — and a little bit mad"
So, which category might Disney's Cruella end up? Well, judging by the trailer, we're either being set up for a masterpiece or a train wreck. Certainly nothing in between. In 70s London, Cruella's introduced as a young, red-haired, beret donning grifter.
Then, a shot of her holding a whiskey bottle.
And before you know it, she completes her transformation into Bellatrix Lestrange's crazier younger sister. Her hair's gone frizzy — parted black-and-white, like in the original. She's got the laugh of a psycho. And she's at a party lighting her dress on fire — as if we haven't all seen The Hunger Games. But stealing ideas, stealing dalmatians; I guess it's all the same to a villain.
"The thing is, I was born brilliant, born bad — and a little bit mad," says Cruella in a voice-over. I like to imagine this is her reading out the opening line to her college applications. Perhaps, it was the Cambridge rejection which sent her over the edge and fueled her building-burning, car-thieving, bank-robbing aspirations, as the trailer goes on to show. It turns out dalmatian fur coats were far from her most evil scheme. In fact, I suspect that idea only came about once she grew old and mellowed out a bit.
All things considered, I'm certain Disney's Cruella will be a memorable film. Memorable for the right reasons though? That might be hoping for a bit too much.
Disney's Cruella releases in theatres on May 27, 2021.