Ermenegildo Zegna marks its 110th anniversary this year, and the Italian luxury men's tailoring house had no doubt been thinking for several years about the ways they might celebrate. Of course, 2020 turned out quite differently to the way any of us might have expected – certainly there'll be no big celebration with hundreds of guests – and so the house asked itself a question: how do we honour the legacy of our founder, and how do we plant seeds today that will make a better world tomorrow?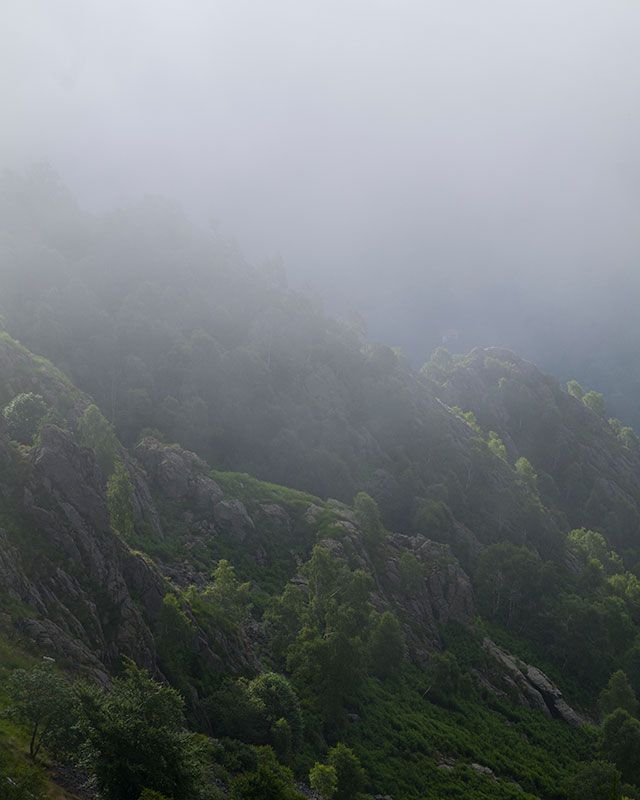 Images from Ermenegildo Zegna's latest campaign celebrating Oasi Zegna.
When Ermenegildo founded his textile business in Trivero, the small Italian town outside of Milan, in 1910, his intention was not just to make the finest fabrics in the world (being high in the mountains, the mineral content of the water helps this process), but also to improve the lives of the people in the region. He did so through many social means that seem modern even for today (schools and childcare, for example) but also by planting what would come to be more than half a million trees. The resultant nature reserve is more than 100km2, known as Oasi Zegna, and the reforestation program is what guides Zegna's environmental practices (such as Use The Existing) still to this day.
So without flashy fashion shows or big events, Zegna decided to focus on this core principle for its anniversary, and in its fall/winter 2020/21 campaign, under the banner of What Makes A Man?, it invites people to be part of Zegna Forest by becoming active supporters of Oasi Zegna. The brand will be selling engraved wooden hearts at the newly refreshed e-commerce platform Zegna.com as a symbol of its contribution to the ecosystem – and it goes without saying that each is crafted from local trees that have naturally fallen, not been cut down. As the brand explains: "In an ever-changing world, companies can simply adapt to changes or choose to be a positive force in driving these changes. Our responsibility is to leverage our past to build a better present and future."