Tod's reveals second chapter of 'In Our Shoes' project
Following its first launch of the 'In Our Shoes' project in New York City, Tod's returns with the second chapter set in Seoul. This time around, the project features the Tod's Tabs sneakers on K-pop singer Joy as well as professional male dancers YoungDeuk Kwon and HyunIk Lee. The sneaker takes on a classic laced-up design and has the brand's distinctive Gommino pebbles on the heel counter. The film showcases the city's skyline mixed with the cast's dynamic movements, helping to bring the brand's footwear to life.
The Tod's 'In Our Shoes' Tabs sneakers collection is now available at Tod's boutiques.
Fila teams up with Y/Project
In view of Fila's 110th anniversary this year, the brand is partnering up with Paris-based label Y/Project for a capsule collection for both women and men. The collaboration is set to combine Y/Project creative director Glenn Martens's experimental spirit and attention to inventive details with Fila's heritage and sportswear innovation. The result is said to be a new and fresh take on streetwear design. The capsule collection will be unveiled on 27 June 2021 during Y/Project's spring 2022 menswear collection during Paris Fashion Week.
Rick Owens collaborates with Swampgod
American designer Rick Owens has teamed up with Venice-based creative Arturo Boem aka Swampgod for a sustainability-driven collection. After seeing Swampgod's social media—he posts his work of up-cycled and customised garments—Owens approached with the idea of up-cycling his old collection pieces. With sustainability at the heart of the capsule, the collaboration between the luxury brand and Swampgod utilises Owens's past deadstock as well as deconstructing old stock garments and then reconstructing them into new pieces.
The Rick Owens x Swampgod collection is now exclusively available on modes.com and Modes Milan flagship store.
Erdem debuts first menswear collection
Erdem has unveiled its first standalone menswear collection for spring/summer 2022 after more than 15 years in the industry. Creative director Erdem Moralioglu took inspiration from the late filmmaker and author Derek Jarman, drawing references from his idea of uniform dressing and his penchant for boiler suits. The lookbook and accompanying film was shot at the south coast of England near the Isle of Wright, mimicking the soft and moody landscapes of Jarman's books. The men's collection is undoubtedly Erdem, consisting of cashmere knit jumpers, tailored jackets with fabric-covered buttons as well as trousers paired with cummerbunds.
Reebok introduces autumn 2021 collection with Reconnect
Under the new creative direction of Kerby Jean-Raymond together with artistic marketing director Jide Osifeso, Reebok introduces Reconnect—a series of short videos and one long-form film directed by Jonas Lindstroem. The 11-minute film not only showcases the autumn 2021 products but also translates a message of sports, family and community. Intended for audiences to derive their own interpretation of its message, the film features children going about their daily lives as well as getting valuable life advice from adults. Reconnect also provides a taste of the brand's new look and direction to come.
Jacquemus to release co-ed collection on June 30
Known for showing outside of Paris Fashion Week calendar, Jacquemus will be unveiling a co-ed collection on June 30 titled 'La Montagne'. The collection will also be available for purchase immediately after the show so as to maintain the momentum between presentation and product availability for the consumers. This marks the brand's shift towards a seasonless approach in hopes of being more adaptive, modern and flexible during these trying times.
Six physical menswear fashion shows will return to Paris
The Paris Fashion Week Men's calendar comprises 72 brands showcasing digital shows and presentations from 22 June to 27 June 2021. As pandemic-related restrictions ease up, the fashion capital is slowly returning back to what we used to know—physical runway shows. This year, six brands have been cleared for physical presentations and by-invite-only physical runway shows for the spring/summer 2022 menswear collections. The six brands include Dior Men, Hermès, Bluemarble, Casablanca, LGN Louis-Gabriel Nouchi, and Officine Générale.
 Balenciaga launches The Hacker Project podcast
After the announcement of the collaboration between Gucci and Balenciaga during Gucci Aria in April, the two luxury fashion houses brought their partnership to the latter's recently unveiled spring 2022 collection. The collection is a play on creative director Demna Gvasalia's obsession with counterfeit products. In view of this collection, Balenciaga has created a podcast titled 'The Hacker Project' which features a 30-minute conversation between Gvasalia and Gucci creative director Alessandro Michele.
'The Hacker Project' podcast is now out on Spotify.
Vans introduces EVDNT UltimateWaffle
Vans presents its new innovation in footwear, the EVDNT UltimateWaffle, which combines style, comfort and functionality. The series combines the EVDNT's versatile silhouette with the brand's UltimateWaffle construction. The footwear consists of a sock-like fit, breathable knit mesh uppers, leather overlays and rubber accent pieces. On top of that, a translucent sole design—available in blue and grey colourways—was added to make a powerful statement: what you see is what you get. The collection also has a line for kids that's designed to withstand the wear-and-tear by users.
The EVDNT UltimateWaffle collection is now available globally at Vans retailers and vans.com.
Tommy Hilfiger launches 'Blast From The Past' capsule collection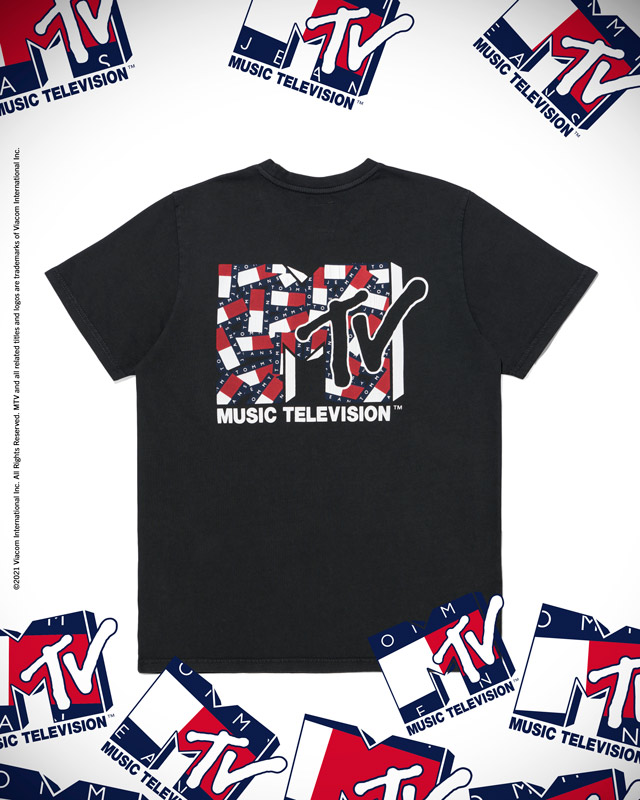 Tommy Hilfiger has launched the Tommy Jeans 'A Blast From The Past' capsule collection in partnership with ViacomCBS Consumer Products and Warner Bros. This nostalgic collection features a range of micro-capsules designed to bring a slice of childhood fun and playfulness to Tommy Jeans's classic oversized silhouettes and bold colourways. Pop culture icons from the late '90s and early 2000s—including Beavis and Butt-Head, Garfield, MTV, Ren & Stimpy, Space Jam as well as SpongeBob SquarePants—are printed with iconic Tommy Hilfiger elements on unisex T-shirts and hoodies.
The Tommy Hilfiger 'A Blast From The Past' capsule collection is now exclusively at Tommy Hilfiger ION Orchard.
Gucci's new gender-neutral jewellery
The new collection of gender-neutral jewellery titled 'Link to Love' by Gucci is a reminder of romance and togetherness. It has a modern contemporary take but yet reminiscent of the '80s. The collection consists of a series of rings, bracelets, necklaces and earrings. In addition to the Gucci logo design element, the collection comes in an octagonal style and because of the geometrical shape, the rings are perfect for stacking. The pieces are crafted in 18-karat gold in three colours—yellow, white and pink—with some embellished with gemstones and diamonds.
The Gucci 'Link to Love' collection will be available at Gucci ION Orchard and Raffles City boutiques from 15 June 2021.
Evan Mock stars in RIMOWA's No Where film
American actor and model Evan Mock—appearing in the upcoming reboot of Gossip Girl—stars in an experimental film for RIMOWA titled No Where. And just as the name suggests, the 24-year-old finds himself navigating through New York City by various modes of transport such as the subway, the Staten Island ferry and his own skateboard, while contemplating mobility in urban settings but practically getting nowhere. In the film, Mock's everyday life unravels through his constant movement and exploration, aligning with the ideology behind the RIMOWA Never Still series, and specifically the messenger bag that accompanies his journey.
MCM unveils capsule collection with a new monogram
MCM's iconic Visetos monogram has been reimagined for the first time. The MCM Vintage Jacquard Monogram capsule collection shows off the new vintage expression on a line of bags and accessories. The new monogram was woven into fabric through the usage of traditional techniques from The Bauhaus textile school—a symbol of artisanship of the luxury brand. In addition to this capsule launch, MCM has also partnered with Berlin creative collective Sucuk & Bratwurst and fashion and culture agency Highsnobiety for a 3D animation of the brand's new monogram.
The MCM Vintage Jacquard Monogram capsule collection is now available on mcmworldwide.com.
Tiffany & Co.'s Pride campaign
Back in 2015, Tiffany & Co. was the first luxury jewellery brand to publicly show support to the LGBTQIA+ community through its 'Will You?' engagement campaign which featured same-sex couples in marital photographs. This year, the brand reaffirms its alliance with the community and launched its 'Stand for Love' campaign with real-life New Yorkers and LGBTQIA+ community members. NYC-based director Will Schluter and fashion stylist Jessica Willis worked closely with the participants who shared what they stand for on an ethical, emotional and moral basis. The one-minute video showcases a collection of voices, which through Tiffany & Co. can finally be heard.
Saint Laurent is returning to the physical
Due to the coronavirus outbreak, we've not only been greeted with limited interactions but also two seasons of digital runway shows. The upcoming show season may see some semblance of normalcy with Saint Laurent announcing a return to the physical fashion show format. The fashion house's spring/summer 2022 menswear show is set to be held this 14 July in the city of Venice. Creative director Anthony Vaccarello will also be commissioning award-winning artist Doug Aitke for a site-specific installation to celebrate the maison's 'return'.
Crocs partners up with Diplo
The American footwear brand continues to partner up with high-profile musicians to bring about uniqueness with the promise of comfort and ease. This year, American DJ Diplo was added to the mix with the launch of two psychedelic footwear designs as well as eight glow-in-the-dark Crocs 'Jibbitz' charms. The classic clog style features a pink, blue and yellow paint swirl pattern while the classic Crocs sandals—the brand's new style—features a similar paint swirl pattern but in yellow, orange and blue.
The Diplo x Crocs collaboration will be available on 8 June on crocs.com.
Helmut Lang collaborates with NYC-based artist Hank Willis Thomas
Helmut Lang launched a 10-piece capsule collection in collaboration with American conceptual artist Hank Willis Thomas on 3 June. Titled 'It's All About You/It's Not About You', the series of unisex pieces was inspired by Thomas's 'It's All About You' art piece in 2010, which was a play on perspective. In order to achieve similar effect, several printing techniques were tested on different materials resulting in a minimalistic yet impactful collection. Helmut Lang will also be donating 15 percent of proceeds from the collaboration to the Incarceration Nations Network which focuses on global prison reform initiatives.
The Helmut Lang x Hank Willis Thomas collection is now available on helmutlang.com.
Onitsuka Tiger opens its largest flagship store
Logo tee (SGD79), by Onitsuka Tiger.
LS sweat top (SGD149), by Onitsuka Tiger.
Middle sock (SGD19), by Onitsuka Tiger.
Rebilac Runner MP (SGD299), by Onitsuka Tiger.
Ultimate 81 MP (SGD299), by Onitsuka Tiger.
Onitsuka Tiger announced the opening of its largest flagship store to date—9,300 square feet to be exact. Located in London on 249-251 Regent Street, the store spans two floors with the basement used to support local creators and global artists as well as provide experiences that connect the Japanese brand to London's culture. It is also the first establishment to hold the brand's complete line-up. In commemoration of the opening, Onitsuka Tiger has also launched special models of its Ultimate 81 MP and Rebilac Runner MP shoes as well as shorts, long-sleeve T-shirts and socks featuring original print designs.
The Onitsuka Tiger Tiger Pattern collection is now available at the Ngee Ann City boutique and on onitsukatiger.com.
New Balance drops a new Casablanca collaboration
Following the widely-raved collaboration with Casablanca, New Balance has partnered up with the two-year-old menswear label once again for another rendition of its iconic 327 and 237 sneakers. This time around, Casablanca's signature monogram is reworked in red and green, and can be found on both sneakers—a bolder iterations than ever before. The New Balance 237—featuring a wedged heel and usage of suede as well as mesh and nylon materials—is the only model that's been exclusively part of the collaboration with Casablanca from the start.
The Casablanca x New Balance 327 & 237 'Red Monogram' edition is available in stores at Dover Street Market and on newbalance.com.
RIMOWA updates its eyewear collection
For quite a while now, German brand RIMOWA hasn't been only doing luggage. The brand has expanded into lifestyle accessories, including an eyewear line since 2020. It's time for an update with two new design additions—RIMOWA Foldable and RIMOWA City—as well as the RIMOWA Bridge in new shapes and colours. Taking durability and compact design as starting points, RIMOWA Foldable couples the brand's aluminium material with stainless steel temples—all of which can be folded to fit the width of one lens. For a quirkier rendition, RIMOWA City in Rio and Tokyo styles have emblazoned detailing on their lenses. A closer look reveals that they are reflections of Brazil's Copacabana beach walk and Tokyo Shibuya crossing respectively. In addition, the RIMOWA Bridge takes on new shapes in the form of the Bridge Navigator and Bridge Cat-Eye. The brand's seasonal colours—the space-inspired Mars and Mercury—are also included in a selection of the RIMOWA Bridge series.
The RIMOWA Bridge and City sunglasses are now available in RIMOWA stores while the RIMOWA Foldable will be available from mid-June.
Dior Men reveals its spring 2022 collection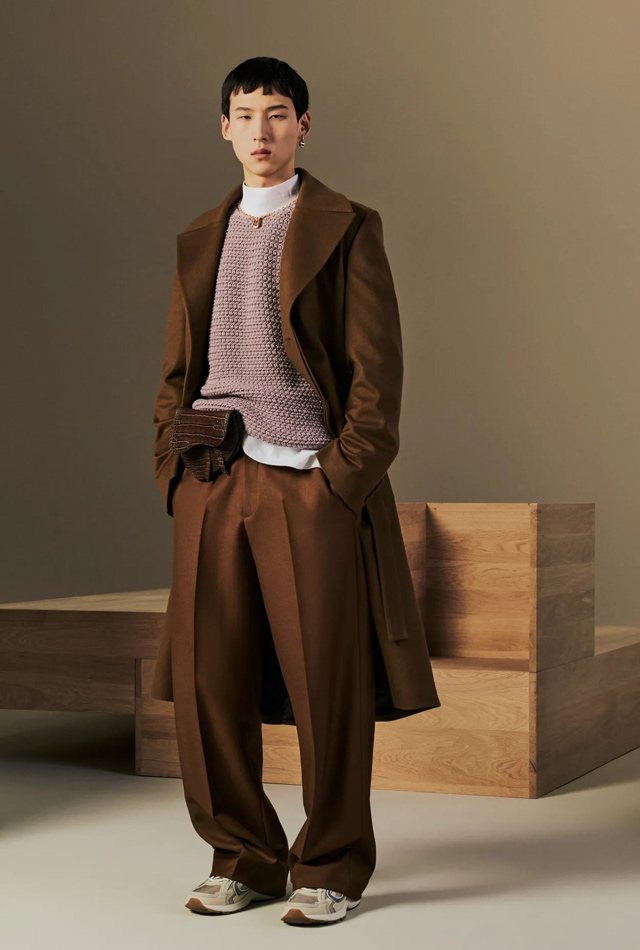 Dior Men's artistic director Kim Jones drew inspiration from Marc Bohan's work for Dior in the '60s, for the Dior Men spring 2022 collection. Jones took a deep dive into Dior's heritage once again and re-envisioned the way we see the French luxury fashion house today. Combining tailoring techniques and sportswear, the collection reimagines past influences for tomorrow's heritage. In addition to the widely-known Dior Saddle bag, a new Dior Lingot bag makes its debut—named after its gold bar-shaped silhouette. The roomy bag is stripped from the house's archives and acts as a reminder of travel-filled days in the foreseeable future.
Theory launches Singapore e-commerce site
New York-based fashion retailer Theory is set to make an online entry into Singapore. Known for its take on modern  essentials, Theory balances luxury and everydaywear with precisely tailored silhouettes and unique fabrics to support a range of lifestyles. Theory celebrates its launch in Singapore with 10 percent off regular-priced items for newly registered users to the site, as well as free shipping and early VIP access to shop the latest collections online. Additionally, by completing a survey on the site between 31 May to 6 June 2021, users will receive 30 percent off their first orders.
The Theory Singapore-specific e-commerce site will be available from 31 May 2021 onwards.
Mr P. gets into golf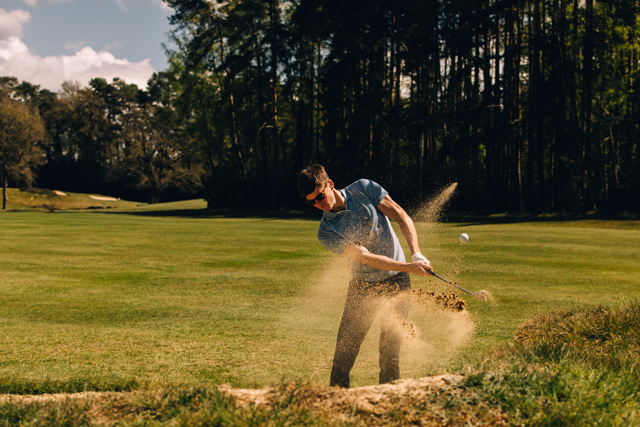 Mr P. marks another milestone with its first golf collection. The 23-piece collection is an extension of the in-house Mr Porter brand's dedication to timelessness and uncompromising quality—whether you're on or off the golf course. The collection consists of classic tailoring with Ivy League nostalgia such as racing stripes and varsity letters, slim-fit fine stretch cotton chinos, and open Johnny-collar polo shirts for maximising potential on the course. To complete the look, a series of golf accessories such as perforated gloves and kiltie derby shoes round off the collection.
The Mr P. Golf collection is now available on Mr Porter.
Dior Men launches a homewear kit
Dior Men's artistic director Kim Jones has launched his very first series of interior essentials. Inspired by the art of leisure-living and comfort in your very own private quarters, the collection comes in the form of a homewear kit. Packed within are a selection of familiar accessories such as a pochette, night masks and slippers, but reworked in Dior signatures—Ottoman silk lining with the Dior oblique motif—for an additional touch of elegance at home.
Puma collaborates with Haribo
Inspired by the intoxicating sweet treats of Haribo, Puma took to the candy stores with its latest collaboration. Partnering up with the master of all things gummy, the Puma x Haribo collection features two sneaker drops—the Puma x Haribo CA Pro and the Puma x Haribo CA Pro Street Rider—among other tasty treats. Graphic tees and shorts are emblazoned with the collaboration's co-branding for an irresistible, visual sugar high.
The Puma x Haribo collection is now available on puma.com and in Puma stores as well as FootLocker stores.
Tod's continues its Made By Humans series
Behind every brand lies an army of people working relentlessly to ensure that the best is yet to come. Tod's honoured its army of artisans with a heart-warming tribute visual series and video that showcases a montage of the artisans and their respective roles in the brand. The accompanying visuals are a mix of portraits shot in the mountainous region of Le Marche—also the location of the Tod's factory—as well as a series of tools used by these artisans daily.
Valentino redesigns its business model
With many brands going more sustainable and changing their positioning in the fashion game, it comes as no surprise that Italian luxury fashion house Valentino is redefining itself. Taking on a more progressive stance, Valentino has made the decision to go fur-free starting from 2022 and will move forward as a single label—actions that are more in line with the house's values. Valentino will also commit to researching alternative materials for upcoming collections while paying close attention to its environmental impact.
Giorgio Armani is set to hold live runway shows again
With Milan Men's Fashion Week coming up and the pandemic still ongoing, it does seem as though it's going to be another round of digital runway shows. However, with Italy's crowd restrictions easing up, Giorgio Armani has revealed that both his menswear spring/summer 2022 and Armani Privé shows will be held in front of live audiences. The men's show will be shown in the courtyard of Via Borgonuovo 21 on 21 June 2021, while the other is set to be staged in Paris on 6 July 2021 at the headquarters of the Italian Embassy.
Ugg features Lil Nas X, Hari Nef, and more for Pride Month
Inclusivity has found itself at the core of fashion, drawing parallels with the diverse backgrounds of society at large. Ugg—known for its classic sheepskin boots—has teamed up with singer-songwriter Lil Nas X and actress Hari Nef (among other individuals) for a Pride-themed collection. The collection consists of limited-edition rainbow-coloured Fluff Yeah and Fluff Yeah Cali Collage styles, as well as apparels such as hoodies, T-shirts, skirts and socks also in rainbow treatments. Lil Nas X and Nef will also be participating in Ugg's 'Proud Prom', a virtual event to celebrate self-identity and love that also serves as a reminder that prom is a safe space for youths, allies and friends of the brand.
The Ugg Pride collection is now available online at ugg.com.
40 years of Memphis by Saint Laurent
In celebration of the 40th anniversary of Italian design & architecture group Memphis, Saint Laurent has collaborated with the group as part of a Saint Laurent Rive Droite project. The result is an exhibition displaying pieces that are part of the success of Memphis and its designers. Inspired by the group's timeless creations, Saint Laurent creative director Anthony Vaccarello took reference from Memphis's history of furniture and homeware designs. Accompanying the series of furniture is a capsule collection consisting of two hoodies, dresses, sneakers and a shirt.
The Saint Laurent Rive Droite Memphis exhibition is now happening until 23 June 2021 in Saint Laurent Rive Droite stores in Paris and Los Angeles.
A new Bill Cunningham book is now available
Having passed on in 2016, Bill Cunningham and his works have left indelible marks in fashion and street style photography. Cunningham's two long-running weekly columns for The New York Times—'On the Street' and 'Evening Hours'—are still dearly missed today. Known as the pioneer of street style photography, Cunningham's work has withstood the test of time and is now the heartbeat of Bill Cunningham Was There: Spring Flings + Summer Soirées, a book by collaborator and friend, John Kurdewan as well as designer and author Steven Stolman, published by Rizzoli.
Uniqlo unveils Swedish Olympic and Paralympic collection
As a proud sponsor of the Swedish Olympic and Paralympic teams, Uniqlo has unveiled its collection for the Tokyo summer games that's scheduled to take place this 23 July to 8 August 2021. The collection incorporates the Japanese brand's LifeWear concept with innovative production methods and performance fabrics. All of the pieces in the collection were tested in an artificial weather laboratory to deftly mimic Tokyo's summer temperatures and humidity conditions to ensure maximum performance and comfort for the athletes.
RIMOWA creates its first NFT
RIMOWA makes a timely attempt at the art world's latest trend with a collaboration with multidisciplinary design practice NUOVA. The luxury travel brand is now the first to create a collection of conceptual NFTs (that's 'non-fungible token' for the uninitiated) designed for the metaverse. Titled 'Blueprints from the Metaverse', the artwork is an explorative storytelling of airline memento done in a fresh perspective. The series includes four airline-inspired pieces—a food cart, a lamp, a sound system, and a table—which will all be available for auction.