Dads are known to be practical. Of course, they have a wardrobe full of classic staples such as oxford shirts, polo tees, and chinos that rarely results in fashion missteps. On the other hand, they might not be particular about grooming products and only choosing what's conveniently available. Skin is known to be fussy and varies across individuals.
You know your dad deserves better to guard his outlook. So take this chance to gift him quality and beneficial products which he'll appreciate upon using them.
Doers of London grooming range
Body Wash
Shampoo
Conditioner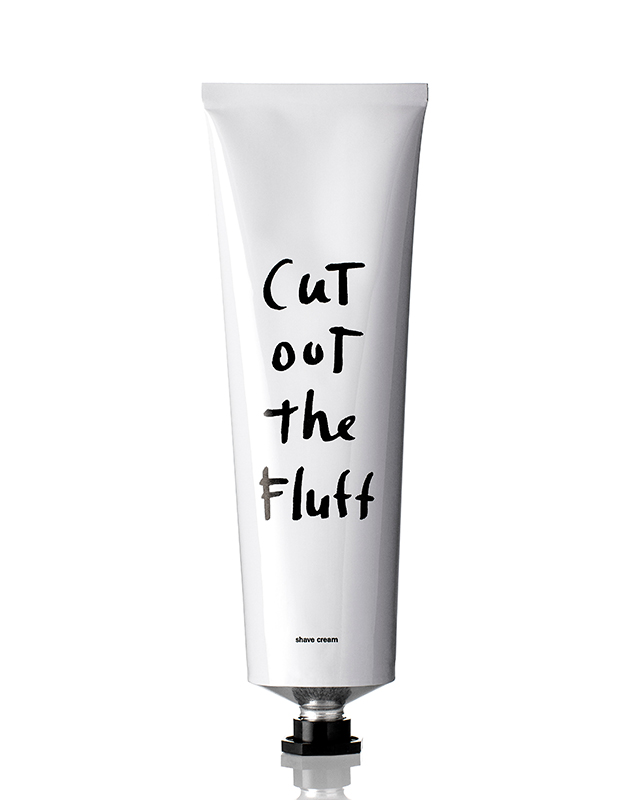 Shave Cream
Get your message across via Doers of London's range of head-to-toe products. Made from clean and naturally derived ingredients, the UK brand is certified vegan and dermatologically tested without involving animals. This means no harmful chemicals such as parabens, silicones, glycols, and synthetic colouring.
Stock up dad's grooming cabinet with the stress-relieving Body Wash, strengthening Shampoo, nourishing Conditioner, and non-forming Shaving Cream.
Body Wash — Formulated with healthful organic ingredients, the body wash is lightly scented with calming Frankincense and bergamot. It lathers easily and improves skin with antioxidants and anti-bacterial properties of Organic Green Tea, Organic Evening Primrose Oil and the vitamin-filled Green Coffee and Avocado Oil.
Shampoo — Achieve natural shine and a healthy scalp with this creamy shampoo. You know it's good stuff when Hydrolysed Wheat Proteins, Organic Sage, Nettle & Calendula Extracts, and anti-inflammatory Copaifera Officinalis Oleoresin appears on the ingredients list.
Conditioner — Further boost hair and prevent environmental damage, thanks to the rich in Beta-glucan Oat Bran Extract. Also present is the nourishing Argan Oil and enriching Aloe Vera.
Shaving Cream — Soothe irritable skin when shaving with this non-foaming cream. In addition to dermo-purifying and anti-inflammatory Birch Extract, shaved skin are plumped up with Organic Grape Seed Oil and Shea Butter.
Doers of London is available at CK Tangs, Benjamin Barker and Sephora Online.
Morris Motley Oakmoss scent
Tired of the same old 'father' fragrances that dads prefer? Pick this earth-friendly yet classic smelling scent concocted by cult men's grooming brand, Morris Motley. Although pride for its unorthodox formulations, the Australian brand's sustainability-focused attitude ensures utilization of botanicals and premium raw ingredients. Morris Motley also received 'Vegan' and 'Not tested on Animals' certifications
'OAKMOSS' doesn't beat around the bush. Inspired by the deep green notes and gothic architecture of the namesake plant, Morris Motley collaborated with illustrious French perfumer Karine Vinchon-Spehner to create this potent, addictive signature scent. Expect notes of oakmoss, leather, cocaine, cedarwood, white pepper, patchouli, oud. Definitely pleasing for every dad.
Morris Motley is available through Morris Motley's website, Tangs Online and Deckout.sg.
California Mint Lip Balm
SPF Lip Balm
Save dad's neglected and dehydrated chapped lips with these matte lip balms from Salt & Stone. Hailing from Los Angeles, California, this natural unisex skincare brand uses safe formulas produced in ethical and sustainable ways. All packaging is also recyclable and made from post-consumer recycled materials.
The all-natural, organic, hydrating lip balms protect the rims from environmental stressors and feature sustainable Beeswax from local California beekeepers. Extra Virgin Olive Oil and Extra Virgin Coconut Oil in the California Mint Lip Balm keeps protects lips with antioxidant polyphenols, tocopherols, and Vitamins E and A, which help reduce damage from free radicals and the sun.
Alternatively, the SPF 30 Lip Balm shields lips from harmful UV rays. The antioxidant-rich Shea Butter regenerates and soothes while Sweet Almond Oil contains skin-nourishing fatty acids to smooth and moisturize lips.
Salt & Stone is available in stores at Benjamin Barker (The Cathay) and online through Amazon Singapore and Deckout.sg.
Sulwhasoo Men's Range
Refreshing Cleansing Foam
Inner Charging Serum
Skin Reinforcing Emulsion
Age Defying Cream
Relaxing UV Protector
If dad's into natural and herbal qualities, surprise him with Sulwhasoo men's skincare range. Focusing on anti-ageing care, the products feature Jeongyangdan and ginseng extract, which accelerate skin turnover rate and revitalise the skin, treating the underlying signs of ageing.
Refreshing Cleansing Foam — The natural powder particles gently remove dead skin cells in this first-step cleanser, while the rich and delicate foam thoroughly cleanses the impurities deep inside your pores. It also has the perfect invigorating herb scent to make cleansing more enjoyable and refreshing.
Inner Charging Serum — Multi-application is a hassle. So it's perfect that this water-gel type product acts both as a serum and toner. The easy-to-apply formulation delivers a burst of hydration to the skin when applied.
Skin Reinforcing Emulsion — Strength skin's barrier with the sea buckthorn extract in this calming emulsion. The scent of pine, aloeswood and white sandalwood hints of modern masculinity.
Age-Defying Cream — The ginseng seed oil in this potent cream fortifies skin resilience and boosts the skin's defensive barrier for younger and stronger skin. Also, its nourishing and rich texture absorbs into the skin quickly, providing long-lasting moisture without excess shine or stickiness.
Relaxing UV Protector — With a strong SPF50+/PA+++ rating, this sunscreen protects the skin from premature ageing caused by UV rays and photoageing. Made with the optimal combination of UV protecting components, oil, and macromolecule powder, the product spreads evenly over skin and leaves a comfortable protective layer that is absorbed into the skin without leaving any stickiness.
Sulwhasoo is available at all Sulwhasoo boutiques and Sephora Online.
We Need A Hero Matte Pomade
Neither bed head nor an unkempt towelled dried freshly-showered hairstyle will do dad's image some justice. How about getting him to use a pinch of Hero Hair Pomade and discover a suave signature hairstyle?
This We Need A Hero matte-textured pomade provides strong pliability with a natural finish and a water-soluble formula that washes off easily. With superb hold and lasting power, dad will be assured that his hair looks perfect throughout the day. He'll never sport oily and greasy-looking strands again.
Hero Hair Pomade is available online at Beauty Emporium.