Peruse the men's shoe department within Takashimaya Department Store, and you'd be able to find Jonathan Abel. The over-a-year-old brand is in good company too, nestled among familiar luxury shoe brands including Church's. With such a positioning, coupled with the look and feel of a Jonathan Abel design, one would be none the wiser to the fact that the brand is the brainchild of a Singaporean entrepreneur.
Teresa Chong is the founder and designer of Jonathan Abel, a relatively new shoe brand that does both ready-to-wear shoes, as well as made-to-order options. While Chong is based in Singapore, Jonathan Abel's shoes are crafted in Portugal by a third-generation shoe factory. Each design is fitted with a Goodyear welt construction, a method that's renowned in shoemaking as being the most durable (albeit more labour-intensive). It's because of this additional cost of labour that makes Goodyear welted shoes more expensive than those crafted using other methods.
Jonathan Abel designs however, barely touch the SGD400-mark; a surprisingly affordable price point given the craftsmanship behind them.
We speak to Chong to find out more about why she's decided to create a shoe brand for men, taking on an apprenticeship, and who exactly is Jonathan Abel.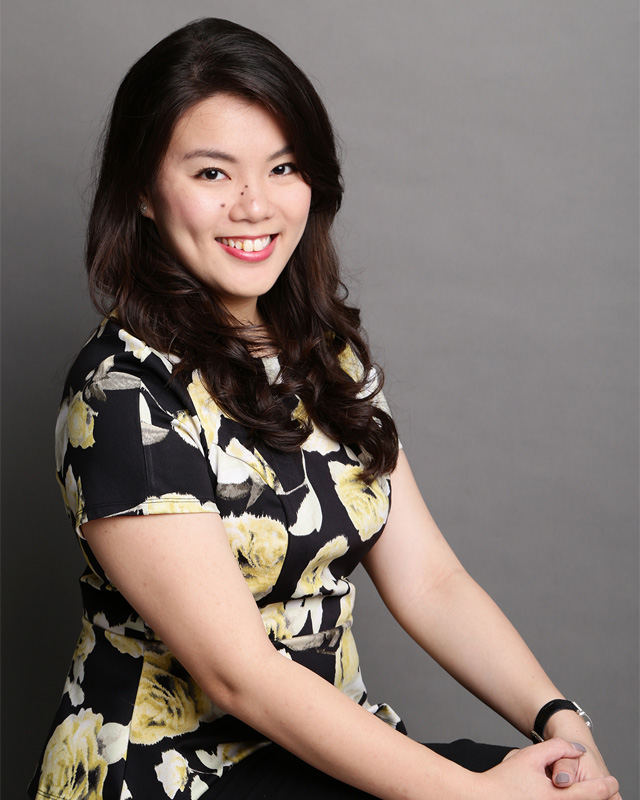 ESQ: How did the decision to launch a men's shoe label come about?
TERESA CHONG: I've always been fascinated with fashion. And I've always been a shoes and bags girl. So footwear was a natural thing. Of course, I considered women's footwear, but then I realised that there's a shoe brand for women on every street corner; it's overdone. I really felt that there was a great opportunity in men's footwear. I realised that there's actually very exciting things to do with men's footwear; things that we normally don't consider. Of course from a business decision then, the global menswear market was really booming as compared to the womenswear market, even though the latter's bigger. And it's exciting from that perspective, to capture that market and be at, hopefully at the upside. So it became both a creative and business decision that came together and made a lot of sense.
ESQ: Did you have any previous background on designing shoes for men?
TERESA CHONG: No, not at all. I learnt from scratch—learnt from the internet, read a lot of books, watched a lot of YouTube, talked to a lot of people, and spent a lot of time in the factory. I love the smell of leather so I'm always very happy to go to the factory. I'm actually headed up next month I think, just before they break for summer. It's very nice to see how a shoe takes shape from a piece of leather, and to see step by step how it gets there. I love that process.
ESQ: How long did that self-learning take?
TERESA CHONG: A few years actually. We took about a year or so to really plan before we actually launched, to actually have something to launch. A lot of time, we were doing research and development, learning, and working a lot with the factory as well.
ESQ: You mentioned to me, when we first met, that you went through an apprenticeship, right?
TERESA CHONG: A very short one. It was actually a week or so.
ESQ: What were some of the things that you learnt?
TERESA CHONG: It's very hard to make a shoe. (laughs) I mean, I had cramps and blisters on my hands from trying to do it. But more importantly, it's really that, to make an excellent pair of shoes, or to make an excellent product, requires a lot of practise. When I was making a shoe, the sensei would first show me how to do it. So when I attempted it, I thought, "Ok, it's very good. It looks perfectly fine." But when he looked at it, immediately he could tell the flaws; he actually redid the whole thing. But that really underscored for me that you need to be trained, you need to have that experience to really see the imperfections, and that if you really talk about being excellent, a passable product won't do. Or saying that: "Oh, I've done this for one week, I know this very well." It doesn't cut it. So you do need that experience.
ESQ: So how does that experience help you in determining which factories you want to work with?
TERESA CHONG: When we looked for factories, we really went—not just speak to the owners—down to speak to the craftsmen as well. The factory that we work with, is actually owned by third generation shoemakers in Portugal. The founder, doesn't work there anymore but he still works the factory floors and you know, makes sure that people do stuff correctly. But I work with his grandson. He's literally grown up on the factory floor so he can tell you at every stage what's about to happen, what needs to happen before that, and you know, any problems. I really like that sort of passion because he not just understands the craft, he knows how to do it properly and how to do it well. But yet also, because he's young, he understands how trends are moving so he's also willing to work on things like sustainability for example—less wastage and how to reuse certain raw materials as best as we can. And that is really something that I really love to work with a partner as well.
Jonathan Abel's cap-toe Oxfords, the Dallas.
ESQ: Great. The Goodyear welt construction is really one of the best out there. Why was it important that Jonathan Abel shoes are Goodyear welted.
TERESA CHONG: Again, it comes back to the question of excellence. I mean, if I wanted to do something, I'd want to do it really well; I don't want to do it haphazardly. And it also comes back to sustainability. You know, Goodyear welted shoes can last you for a much longer time than say, a cemented pair. And in doing so, we hope to kind of be a little more environmentally friendly—instead of buying a pair of shoes today and throwing it away six months later. At least, you can wear it for three to five years, and it cuts down a little of that carbon footprint as well.
ESQ: When it came to the brand, because you obviously had no clear direction of where to go with the brand, why did you decide on starting off with traditional made-to-measure shoes, as opposed to sneakers?
TERESA CHONG: Well I think there's always a market for classic shoes. Despite what the trends are or what customer preferences may be, most men would mark a significant milestone in their lives with classic shoes—when you graduate, you're in a suit and you're not wearing sneakers, or when you get married. I felt like there was always a market for it. We do see that people are more casually dressed now, that's why we did introduce a capsule collection of a couple of sneakers, just to see how the trend would go. But we still believe that there's always a space for classic shoes and therefore, it made a lot of sense to go there. And we get to play a lot actually, within a classic look, between the different types of shoes and different designs.
ESQ: How did the name Jonathan Abel come about?
TERESA CHONG: So actually, I'm a Christian, so the name 'Jonathan Abel' means 'God gives life'. And I think we also wanted to have a name that's firstly, easy to pronounce. We wanted to also have an international ring to it that no matter which culture or which language you speak, it kind of rolls off your tongue. We also, I mean, there's no Jonathan, there's no Abel at all; there's no such person. But we hope that the name would then connote who we wish the Jonathan Abel to be, like an aspirational figure rather than a real person.
ESQ: In your opinion then, who is the Jonathan Abel man?
TERESA CHONG: I think the Jonathan Abel man, first of all, is a gentleman. Someone who is not an MCP or anything like that. But really, he's someone who understands and appreciates good design. When I mean 'good design', I'm talking about functionality and practicality. He's also not too caught up in trends or brands, even if he might be aware of them, but it's not his main focus. It's more about a product serving his needs more than getting it for the sake of status or something like that. A man who really enjoys the classics as well, but isn't afraid to explore new trends when it comes out and he thinks it suits him.
ESQ: The brand has been around for about a year now. What are some of the buying trends that you've noticed among Singaporean men?
TERESA CHONG: Singaporean men still really love their black cap toe Oxfords. (laughs) That is the biggest trend that we see. But interestingly we also see a greater kind of awareness among men, to go for leather materials that we've never really seen before. We're starting to see that they're a bit less conservative, that they're kind of open to things like using craft patina.  A lot of them know what they want, so they would tell you: "Oh this patina, kind of doesn't work for me. I like it like this." We're able to have, sometimes, really good conversations about craftsmanship. I think that's a really nice trend; I like that. I'm hoping more and more men get educated about that as well, to understand that shoes are not just black and brown—there's a lot of other colours and a lot of other styles that you can go for, for different occasions.
ESQQ: When it comes to design, how do you come up with a certain colour, for example?
TERESA CHONG: A lot of times, because we're so new and so small, we have to be very nimble to customer feedback. We've had quite a number of styles and colours because customers go, "Hey, why don't you come up with this in a black or a brown, or this shade of brown" or something like that. And if we hear enough of that, we can add in some of these elements as well, because ultimately it's what the customer wants. But for me, I actually take inspiration from a lot of places. A lot of times, it's really visiting tanneries and seeing what already is available in classic and raw materials. And about finding the tannery to work with to create something special. Museum calf was one of the those that was already available on the market and we thought it was a very interesting prospect as well to introduce in a limited way, to see how customers would actually react to it. They really like it, so we might have more colours and other shades.
ESQ: What would you say is the most surprising design that people have gravitated towards?
TERESA CHONG: Most surprising design? Actually we have this side-laced wholecut called the Alexander, and we released it in a kind of midnight blue patina. That sold out really quickly. I was expecting it to take a really long time because side laces are something that is not the norm. And blue, an unusual colour. But people kept asking for it, people keep wanting to buy it and they wanted to try it. That took us a little by surprise.
ESQ: Do you have any personal favourites?
TERESA CHONG: Wow, this is like asking me to choose a favourite child. (laughs)
ESQ: There's always a favourite child but no one wants to say it out.
TERESA CHONG: That is true. I'm actually partial to the museum calf designs. I think it's also a personal choice because I don't like solid-coloured stuff. I prefer something with a little sheen, a little surprise and that's what museum calf gives you. Under indoor light sometimes, you can't really see it closely, but when you go out in the sun, that's when the true shade, the sheen, the gradations and the differences come out to play. I really do like all of them actually, but especially the museum calf.
ESQ: We always talk about the possibilities when it comes to made-to-order footwear. But what are some of the requests that you are not able to cater at the moment?
TERESA CHONG: So at the moment we are not able to make full bespoke pairs. What we do is just made-to-order, which means we are constrained to the lasts, the shapes that we have, the leather types that we can currently produce and procure from the factories, and no major changes—we're also limited to current styles that we carry. So in future of course, if there is an opportunity, that's where we would look at offering even more options.
ESQ: I read in a previous interview or a profile somewhere, that you enjoy making long-term business plans. So what's your five-year plan for Jonathan Abel?
TERESA CHONG: I was just told recently that nobody makes five-year plans anymore because the world changes so fast. So my friends said: "You have to make a five-month plan." But coming back to that, ultimately I know that what we do have the works is a way to marry technology and shoemaking. That's something we're still exploring. Hopefully, it will come to pass. But, if it does come to pass, at least to me, it would be quite interesting in traditional shoemaking and it could really change the industry.
ESQ: When you say technology when it comes to shoemaking, does it mean less handcraft?
TERESA CHONG: No, it wouldn't mean less handcraft. It would be a complement. I think there are certain parts of shoemaking or certain traditional crafts that should really just remain traditional, and we shouldn't try to modernise them too much. But that being said, I think technology can be a wonderful complement; not to take over. And it's to find out where that complementary space can exist to create something from that.
ESQ: Great. Back to the name, I was just thinking about this: do you see being labelled as a Singaporean brand a bad thing?
TERESA CHONG: I think it has its pros and cons. We're very proud to be Singaporean for sure. I'm Singaporean, I'm very proud to be one. But yet, Singapore, while a brand name in a lot of things, is not really a brand name in fashion, to be honest. And so, we don't want to be pigeon-holed just as a Singaporean brand and limit our ability to go global. But by saying that, I don't also mean that we're going to deliberately hide away and say that it's something that we're ashamed of. We're not. I think it's just a nice balance to say that I am Singaporean but yet I want to go global. We have that aspiration.
Jonathan Abel is available at the Jonathan Abel online store and at the Takashimaya Department Store men's Shoe Salon at level 3.