Apart from literary talent, book sales, global fame and personal wealth, Stephen King and I are exactly the same. We are a couple of authors who share the view that the secret to any kind of writing success is a happy marriage. Or a loving, supportive partner and confidante at home, someone who is always willing to listen and delicately point out that the latest book idea is crap.
My sounding board was recently on hand to critique the outline for my next novel. Our routine has never changed. I spend two animated hours detailing plot and character in enthusiastic detail. She nods repeatedly, as if listening to Drake on the MRT, before reaching the same conclusion.
"Not bad," she said. "All you need now is a good plot and decent characters."
"I've just told you the plot and characters," I whimpered.
"Yeah, but it's missing a little something."
"What?"
"A better plot and characters. Put some meat on the bones. Flesh it out more."
"Got any carnivorous references?"
"Just write the bloody thing."
And then she'll smile at me, almost imperceptibly, but enough to register, a sly hint of approval, like a thumb in the air from Emperor Caligula. It's all I need, the go-ahead from my best friend to stop talking and start typing.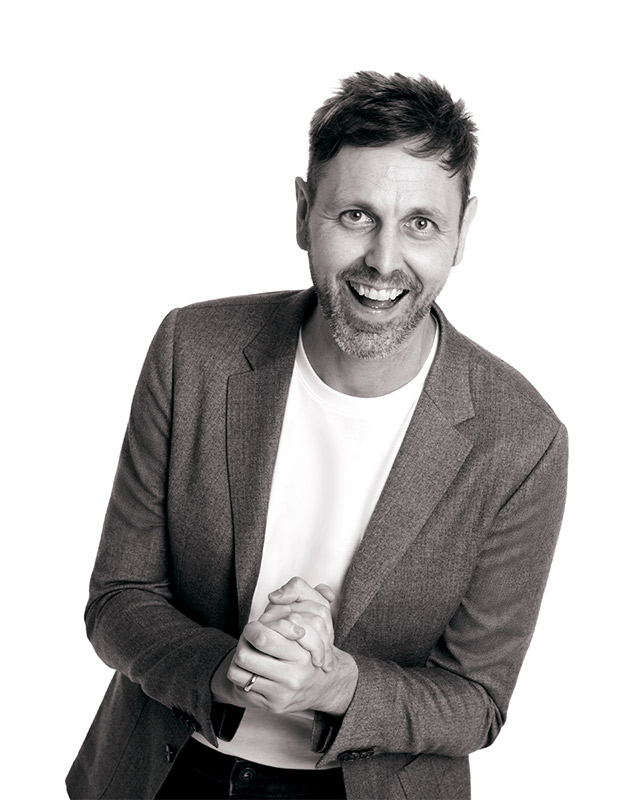 Stephen King has written that living with "a self-reliant woman who takes zero crap from me" enables him to be a full-time author, a description that essentially defines the working relationship with my wife. The greatest creative collaborations are not necessarily words shared on a laptop or a co-produced slide show. They are relationships built on trust.
I feel my wife's implicit trust at my shoulder every time I sit in an empty office, waiting for tens of thousands of words to land on a manuscript that may or may not get published.
She believes in me. She always did. At 18, we were a couple of randy council estate kids, stopping in an empty park not to do the usual things that teenagers do in an empty park, but to allow her gangly boyfriend to scribble down his latest genre-defying script idea.
I was the only hormonal teenager who boasted about having lead in his pencil and meant it literally.
Her honesty was and remains unfiltered. "Yeah, I can see what you were trying to do there," she'll begin brightly. "But it's a bit crap, really. Still, keep going until it gets better."
And we'll laugh, because she's usually right. Often, the first draft is a tad excremental, but her sudden upward inflection and quiet insistence that I persevere is all that's required. She's supported and indulged my writing aspirations since my balls dropped (she promises to return them one day.)
I trust her instincts implicitly because, in her eyes, I'm still the gangly teenager who occasionally needs to be pulled away from his combustible mix of self- aggrandisement and self-loathing. And she's still the independent, feisty and funny girl who always poked fun at my pseudo-intellectual pomposity.
Without her, I'm only half a writer and even less of a man.
When creative partnerships work, they're untouchable, unbeatable. Just look at John Lennon and Paul McCartney. When they were together, they wrote Abbey Road. When they separated, McCartney wrote Ebony and Ivory and Lennon contributed to Don't Worry Kyoko, Mummy's Only Looking for Her Hand in the Snow. (That's the actual song title. Just imagine Yoko Ono screaming for four minutes and, well, that's pretty much the whole song.)
We're mammals. We vocalise and communicate. We co-operate and build societal structures. We're not a species of reclusive Greta Garbos, all demanding to be left alone in a surreal Swedish-American accent (though my wife threatens violence if I interrupt when she's watching Modern Family).
We're literally healthier together than alone. According to the Aston Medical School in Birmingham, which analysed the data of 900,000 patients, people with type 2 diabetes, high blood pressure and high cholesterol are more likely to survive if they are married rather than single. The same was true for sufferers of depression and anxiety.
Don't be alarmed. This is not a redneck rallying cry from the evangelical pulpit, demanding all and sundry to follow the Good Lord down the aisle to holy matrimony and social respectability.
I'm not Beyoncé. I couldn't care less about putting a ring on it. But then, I have that luxury. The best collaboration of my life is accepted, socially and legally, with or without a band of gold. Our relationship can be playfully mocked in an Esquire column. The only thing I have to consider is my wife's response when she reads it. ("It's a bit crap, really. Still, keep going until it gets better.")
As I write this, dispiriting stories fill my social media feeds, stories of collaborations in denial, in hiding. After the confidential medical records of thousands of HIV-positive individuals were leaked, gay men are understandably terrified of their private lives being made public.
My loving partnership is proof of my outrageous good fortune. Their loving partnerships may provide proof of a criminal act. It's unspeakably cruel.
The only collaboration between consenting adults that should be considered a crime is one that involves safe-blowers and balaclavas (and just to be clear, fragile fundamentalists, I'm talking about armed robbery here, not an ungodly sex act).
Frankly, I'm still waiting for the collaboration that really matters, one between Singapore and every one of its adult citizens, one that allows grown men and women to pair up with whomever they happen to fall in love with, just as two soppy teenagers did 25 years ago.
That's what we all want, surely, the freedom to embark upon a lifelong collaboration with a soulmate, someone who'll always be there to lovingly remind us that our latest work is a bit crap.
Related stories:
Does insomnia fuel anxiety or does the anxiety aggravate the insomnia?
Why do we find comfort in collecting pop culture kitsch?
Was 2018 a troubling year for all?