Gaggan Anand isn't your conventional chef. With a reputation that denotes a middle finger firmly extended towards at the status quo, Chef Anand ends his residency at the Mandala Club with the GREATEST HITS. This menu revisits his storied past. There's this analogy about long-running bands and their apprehension to play their hits when they are creating new shit; artists gotta art, right? They create. Chef Anand knows that all too well. But as we've mentioned, Chef Anand isn't your average chef. He's the culinary world's enfant terrible. He doesn't give two shits about your tw0-cents.
So, GREATEST HITS.
That's the theme for May during what's left of Chef Gaggan's residency at Mandala Club. GREATEST HITS is Chef Gaggan's past favourites and is perfect for people who
a) ate at Gaggan Bangkok and are feeling nostalgic
b) hadn't dined at Gaggan Bangkok and do not have a time machine
c) have money to spend for an unforgettable meal
The third criterion is especially telling because dining at Chef Gaggan's restaurant is more than just the flavours, it is, rather cliché, an experience.
You start with a passport—hark! a metaphor—with Chef Gaggan's mug and details and within the blank pages, an opportunity for you to paste emoji stickers on what dish that was served.. Each serving is meant to be a revelation but when the other tables follow the same courses as you have (and much earlier, I might add), the element of surprise is dampened.
But other than that quibble, the rest of the meal wasn't boring. We had Yoghurt Explosion—a white blob of yoghurt charred masala that's nestled in a green mint chutney leaf. The server's suggestion was to "eat it entirely". So, down the hatch, it goes. Pop rocks ignited on my tongue, along with the tartness of the yoghurt.
Following that was oft-talked about Lick It Up. Again, the server urged us to play KISS' "Lick It Up" while we lick up the flavours smeared onto a plate. As Gene Simmons echoes the chorus, I went at it like a starving cat; tasting mango, green pea, tamarind, chilli chutney.
Next, Charcoal—another Chef Gaggan's signature—is a charcoal batter coated ball with a spicy mash potato. A cold curry dish followed. This time, we had to mix up raw scallops, chilli, curry leaf, scallions, cold curry, coconut milk and caviar. Spicy, yes and it is also unusual to be tasting chilled curry.
The following three dishes took the air out of the rock-and-roll spirit that we were getting into; now these were straightforward, sans theatrics, now they have to be considered by its tastes. We dig the soup, where a 64-degree egg sits like an island in a mushroom broth. Then, there was a dish that was simply a slice of Atlantic cod and a curry paste (purchased from Kerala) sitting next to it. The plating was as elementary as my aforementioned description of the dish. I enjoyed the dish but would I have enjoyed it more if there was more to the plating? Of course. The next dish was 14-day dry-aged duck with tamarind chutney and plum powder. This had a better presentation than the last dish but the cloying sweetness of the plum didn't impress me.
The meal picked up with a tiffin of duck leg curry, basmati rice and vegetable fritters and then, the finisher: a mango and passion fruit lassi. Contained in a milk bottle. That you have to drink up as "Twinkle, Twinkle, Little Star" plays in the background. I suppose this might make for an interesting topic at my next therapy session but I must admit, suckling from a milk bottle is faaar convenient than from a straw. (At least, you won't find milk bottles stuck in the noses of sea turtles.)
(Also, when we asked if the teats of the milk bottles were replaced, the server was mum on this. Worrying? Or better left unanswered?)
It was unforgettable, although uneven in some parts but it makes for an ice breaker. A topic that makes you more interesting than you are. It's something that I can tell people (my therapist): "Oh my God, you guys. You're not gonna believe the meal I had."
And if you think Chef Gaggan's GREATEST HITS wasn't enough, wait till you sit in for June's The Last Supper, a collab with 15 renowned chefs in Singapore (Thevar's Mano Thevar; 2:am Dessert Bar's Janice Wong; Kotuwa's Rishi Naleendra, just to name a few) who will create their interpretation of Chef Gaggan's greatest creations.
Chutoro NIgiri
Lick it Up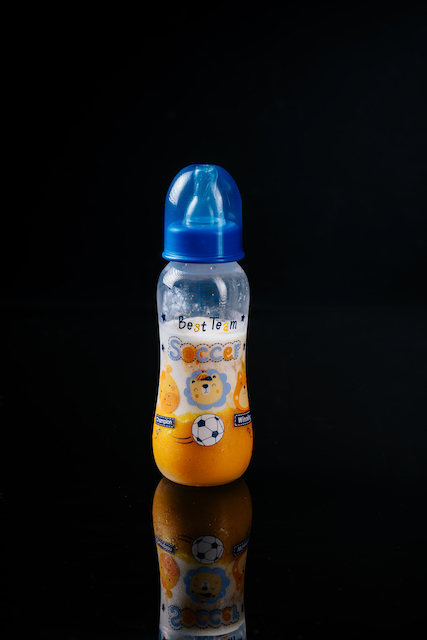 Mango and Passionfruit Lassi
Monkey to the West
Pink in Spring
Tomato and Grape Matcha
Tickets for GAGGAN ANAND'S GREATEST HITS goes for SGD288++ (lunch) and SGD388++ (dinner). Wine Pairing for lunch is SGD148 (pre-booking) or SGD168 (on-site) and for dinner is at SGD198 (pre-booking) / SGD218 (on-site).