From Tank to Santos, Tortue to Baignoire, and Crash to Ballon Bleu, through more than 160 years of fine watchmaking, Cartier has made it abundantly clear that a watch is never just a watch. With its arsenal of mystery clocks and watches, its one-of-a-kind high jewellery timepieces, and some truly exceptional grand complications, the maison doesn't so much as produce a watch as it crafts a dream, each one more magical than the next. Because the intention is never just to measure time, but like art, it is to delight the senses, nourish the soul and cultivate a unique sense of style.
So if there were a DNA for Cartier, it would be to abandon all rules as long as the watch was elegant, putting the 'art' in Cartier, as it were.
Putting the 'art' in Cartier
Its origin as a Parisian jeweller proves invaluable to Cartier's watchmaking journey. Because even though Switzerland was where the best and most precise watch movements were made, France had the upper hand in areas such as goldsmithing, gem-setting and jewellery crafting. The French were far better aesthetes too. Indeed, the maison doesn't get enough credit, but it was Cartier that popularised the idea of a wristwatch in the early 1900s even though it did not birth the idea per se.
The story of how Louis Cartier created Santos in 1904 for the Brazilian aviator Alberto Santos-Dumont is one that's been told and retold countless times, yet it has never lost its sheen. Remember that this was a time when wristwatches were an anomaly in society. Thereafter the act of wearing one's watch on the wrist gradually became the norm, since Santos-Dumont was a trendsetter.
The same goes for Tank, which Louis Cartier designed in 1917 for General John Pershing of the American Expeditionary Force. Not forgetting the most fabled watch of all, Crash, which was famously inspired by a Baignoire Allongé that was destroyed in a car crash in London.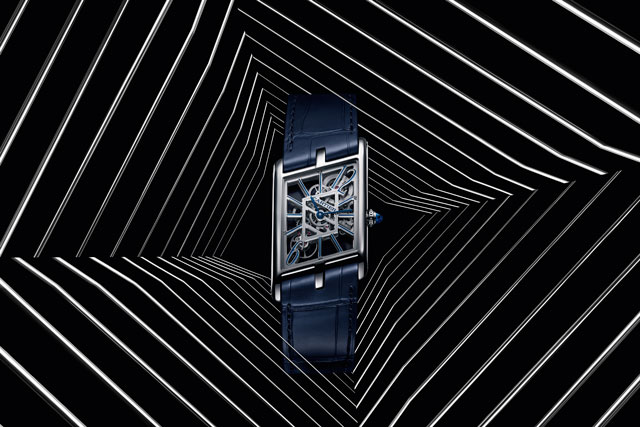 Unassailable Style
In each of these cases, Cartier had created something that had never existed. Not only that, the maison had designed them with such unimpeachable elegance it was hard to believe it was not a watch specialist until the 21st century. Tank alone spawned innumerable variations and will undoubtedly continue doing so in the years to come.
Watches such as Tank Asymmetric, Tank à Guichet, Tank Cintrée and Tank Basculante are just some of the wildest examples of this otherwise very pure, classical rectangular, almost nondescript, wristwatch. It takes a true visionary, coupled with stellar watch and jewellery crafting mastery, to constantly come up designs that remain astounding decades after they were launched, and Cartier has been doing this perfectly since day one.
The signature Cartier style cannot be narrowed down to any physical element, not the Roman numerals, single blue cabochon nor the sword-shaped hands. It is constantly evolving and yet always remains true to the maison. This makes it hard to explain in just a few words, but if you've ever observed how a jewellery or timepiece is 'very Cartier' then you definitely get what it is.