With a title like 'Clones' for its spring 2022 collection, we weren't exactly sure what Balenciaga and creative director Demna Gvasalia were up to. But it became clear after a few looks came out onto the runway. First off, all the models that walked the pre-recorded show were digitally altered to resemble artist (and constant Balenciaga model) Eliza Douglas—effectively creating digital clones of one person. Then, there's the soundtrack that took a well-known song—'La Vie En Rose'—and reinterpreted it as a spoken-word by an AI.
Technology centred the experience and effort was made to recreate a futuristic and sterile fashion show environment. The audience were dressed entirely in black, emotionless and at times, moved in robotic precision and synchronicity.
What we definitely did not see coming was the inclusion of Gucci icons in the collection. It took us back to the landmark 'collaboration' that was first revealed in April during Gucci's Gucci Aria digital show, where Balenciaga's logo and signature designs became part of the collection. For Balenciaga spring 2022, Gvasalia continued the narrative in what the house is calling The Hacker Project. What that essentially means is the merging of house codes between the two—Gucci's double-G insignia replaced by Balenciaga's double-B logo across some of the former's iconic designs.
Who needs a streetwear collaboration when one can just look into collaborating with another fashion house under the same luxury group?
Look and feel: While the collection explored the overarching theme of technology and how it has affected our ability to decipher the real from the fake, Balenciaga's spring 2022 collection featured designs that we're already familiar with from Gvasalia. Perhaps the only differentiating factor was the fact that a great majority of the looks were head-to-toe monochromatic with a heavy emphasis on black.
With every model made to resemble Douglas, there's an undeniable sense that the collection has been somewhat designed to be rather gender-fluid. Aside from the obvious dresses and gowns, the pieces in the collection followed the traditional fastening arrangement in menswear (left over right).
Favourite looks: Gvasalia loves top-heavy proportions and it has become quite a signature for Balenciaga. Look 2's classically cut coat with sleeves extending far below the hands is an investment piece that'll remain as part of one's wardrobe for years. Look 8 and 10's twinning approach—oversized and heavily padded blazer worn with an equally oversized shirt and paired with tights and heavy-duty boots—is one we can always get behind. There's also look 29 that we'd cop just for that The Simpsons hoodie.
The Hacker Project tote bag, by Balenciaga.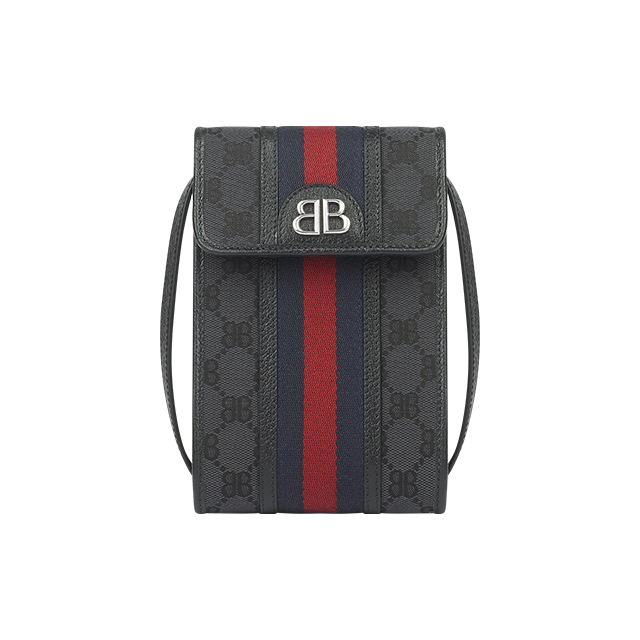 The Hacker Project phone bag, by Balenciaga.
The Hacker Project cap, by Balenciaga.
The Hacker Project tennis socks, by Balenciaga.
The Hacker Project duffle bag, by Balenciaga.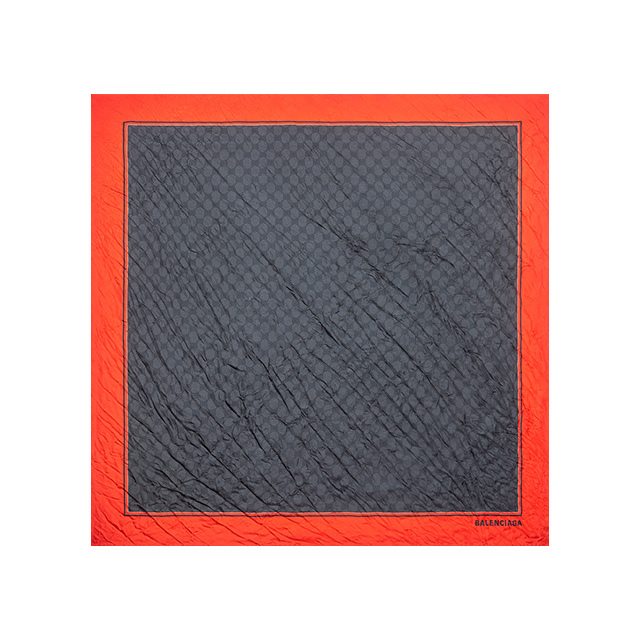 The Hacker Project scarf, by Balenciaga.
The Hacker Project hobo bag, by Balenciaga.
Favourite accessories: There's quite a lot to unpack when it comes to the accessories. Aside from the 'hacking' of Gucci signatures with Balenciaga's double-B logo, there's also a returning collaboration with Crocs. Out of two designs, the Balenciaga Crocs 2.0 wellies are worth looking at mainly because they're not the typical pair of Crocs and certainly not super identifiable. Look 14's bright green version and look 16's more subtle iteration collectively appeared like a diffusion of the house's motocross boots of spring/summer 2017 with a Crocs toe design.
From The Hacker Project (set to launch this November), we're leaning towards the graffiti-splashed 'This is not a Gucci bag' tote bag. If there's one thing from the 'collaboration' to cop, that would be it. Other than that, the 'hacked' Jackie bag would be one to keep an eye out for too.
Aside from the major cross-pollination of brand aesthetics, Balenciaga's own accessories were no afterthoughts. The Mag basket (looks 12, 16 and 18) for one, embodied the sense of kitsch and continuous hacking of established everyday objects that Gvasalia has been known to do.