One of the best things about working from home and generally, staying home for however long necessary, is living in comfortable clothes. Nothing beats going home after a typical work day, kicking off your shoes and getting changed into unrestrictive loungewear. Now, we're able to do that for an entire month.
We're big believers in fashion being able to set the tone of your entire day. The right combination of clothes—based on whatever that whets your fancy—can uplift your spirit. So while you're prepping to be as productive at home as your usual office-going self, it might help to dress up a bit, but in fancier loungewear.
Enter Emma Willis. Known for its bespoke shirts, the brand also does quite a wide range of other gentlemanly style assortments—boxer shorts, ties, knitwear and the like—that are all made in England. Its robes though, would make you want to wear one outside the home.
A MATCHESFASHION-exclusive, this particular paisley-print robe by Emma Willis is made out of silk twill—soft with that unmistakably luxurious feel of silk but also crafted to have some weight. The elegant shawl lapels and subtle piped details lend an air of formality, no matter what you wear underneath. And nothing is fancier than a paisley-print robe that's made in England by a bespoke shirtmaker.
That level of quality and craftsmanship comes at a price of course: approximately SGD2,565. Yes, that's equivalent to a price of a decent suit. But can you lounge comfortably in one at home? Don't think so.
If you don't need to spend that amount of money to look decent during Zoom meetings and that occasional Instagram selfie (#CircuitBreakerDay1), here are some other ways to remain stylish and comfortable at home.
Breezy and easy-to-wear—the makings of an excellent loungewear attire. It helps too that this looks nothing like those pyjamas you grew up wearing and seeing.
If paisley is not to your fancy, perhaps this arabesque-inspired pyjama set by print legend Liberty London is more your speed. We reckon no one would be the wiser if you choose to wear the shirt out after this situation is over.
Trust a brand that's sole purpose is to create stylish sleepwear, to create a piece that's as exciting as getting to bed after a long tiring day. Desmond & Dempsey's pyjama set looks like it can also belong at the beach. And when it comes to video conferencing, a wonderful burst of colourful energy to brighten up the team's mood.
If it's simplicity you're after, look no further than Sunspel's loungewear separates. Classic and undoubtedly comfortable—they're a mix of cotton and modal—we'd gladly live in a few sets without hesitation.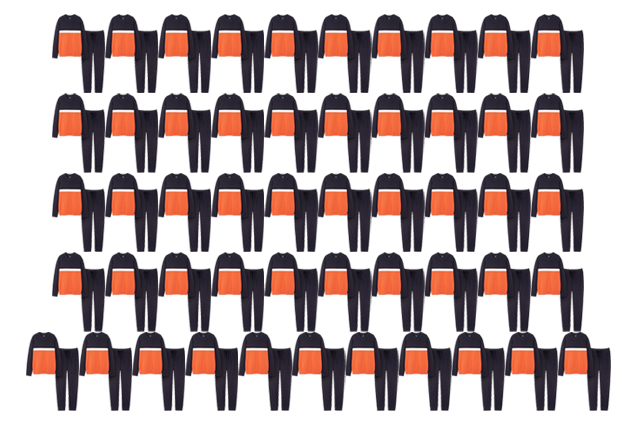 Uniqlo's always thinking about the lifestyle of its customers. And when it comes to loungewear, stretchability and comfort that comes to the forefront. The ultra-stretch capability means they'll fit well and also provides unrestrictive ease of movement whether you're lounging on your couch or taking much-needed stretch breaks from typing.
Related stories:
Bottega Veneta's Maxi Cabat and other ways to spend SGD13,630
Louis Vuitton's Jenga set and other ways to spend SGD3,436
JW Anderson's leather cap bag and other ways to spend SGD1,270
Rolls-Royce Champagne Chest and other ways to spend SGD63,000
RIMOWA's Aluminium Groove iPhone case and other ways to spend SGD140
Dior Men's leather AirPods case and other ways to spend SGD530
Dior's Toile de Jouy straws and other ways to spend SGD200
Apple Watch Hermès Series 5 and other ways to spend SGD1,979
Saint Laurent's condom and other ways to spend SGD3
Loewe's Elephant phone cover and other ways to spend SGD690
RIMOWA x Garrett Leight California Optical's Essential suitcase and other ways to spend SGD1,640