This is not a trend. The idea of sustainability has been thrown around in fashion for about a couple of years now, and (quite thankfully) shows no sign of stopping. In an industry where we're fast to knock off something for being as fleeting as the next hottest accessory, the push for sustainable fashion being a constant fixture is one that, at the very least, is commendable.
Gucci is stepping it up a few notches by not only focusing on sustainability, but also circularity in fashion. While the former takes into account the kind of materials used as well as where and how they're sourced, circularity means that all or part of the final product can be continuously recycled (for as long as possible) into new materials to create new products. That is what Gucci Circular Lines is all about—an aim towards a future where the fashion house depends less on new materials and explores the use of regenerated materials instead.
The first collection to be part of the ongoing initiative is Gucci Off The Grid. The accompanying campaign video features Jane Fonda, King Princess, Lil Nas X, Miyavi, and David Mayer de Rothschilde building a treehouse in the middle of a city and surrounded by skyscrapers. It's a metaphor for Gucci Off The Grid—like the name suggests, the collection symbolises a departure from the norm and what we've grown accustomed to.
Designed by creative director Alessandro Michele, Gucci Off The Grid is created using a combination of recycled, organic, bio-based and sustainably sourced materials. A bulk of the collections makes use of ECONYL, regenerated nylon that's produced from nylon offcuts as well as pre- and post-consumer wastes—including synthetic fluffs and discarded fishing nets. ECONYL is by no means a new material that Gucci is introducing as part of its sustainability endeavours. The fashion house first used ECONYL in 2016 but this marks its most extensive use of the material yet. In fact, the ECONYL offcuts from the production of Gucci Off The Grid are recovered and then recycled to be made into new ECONYL materials.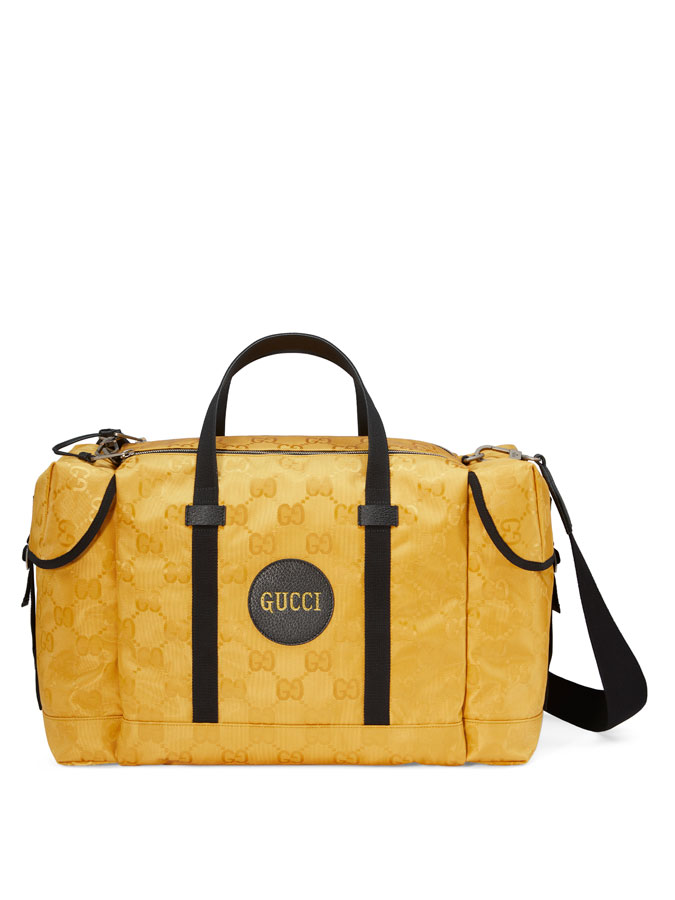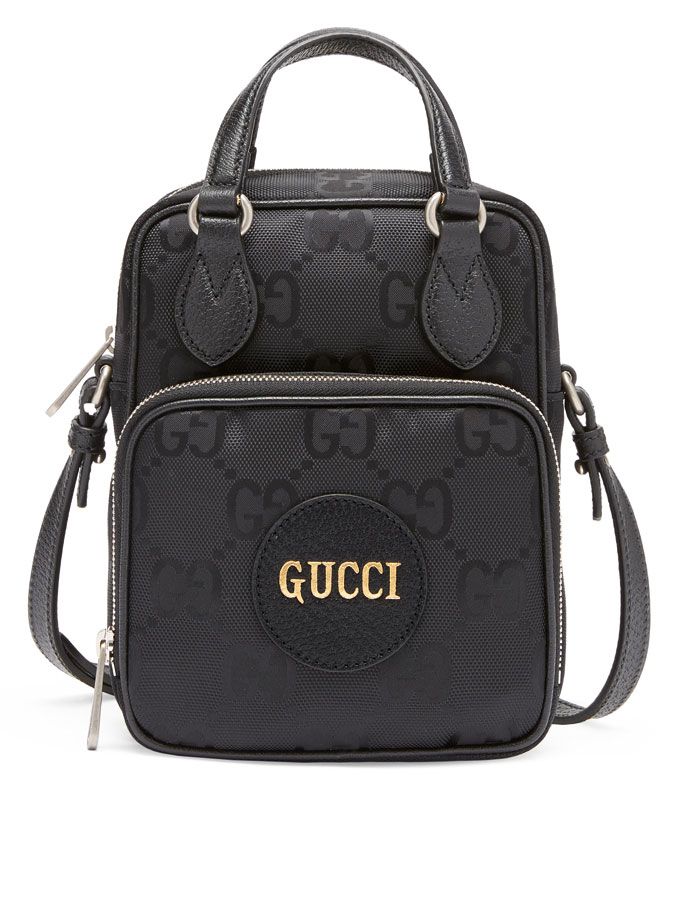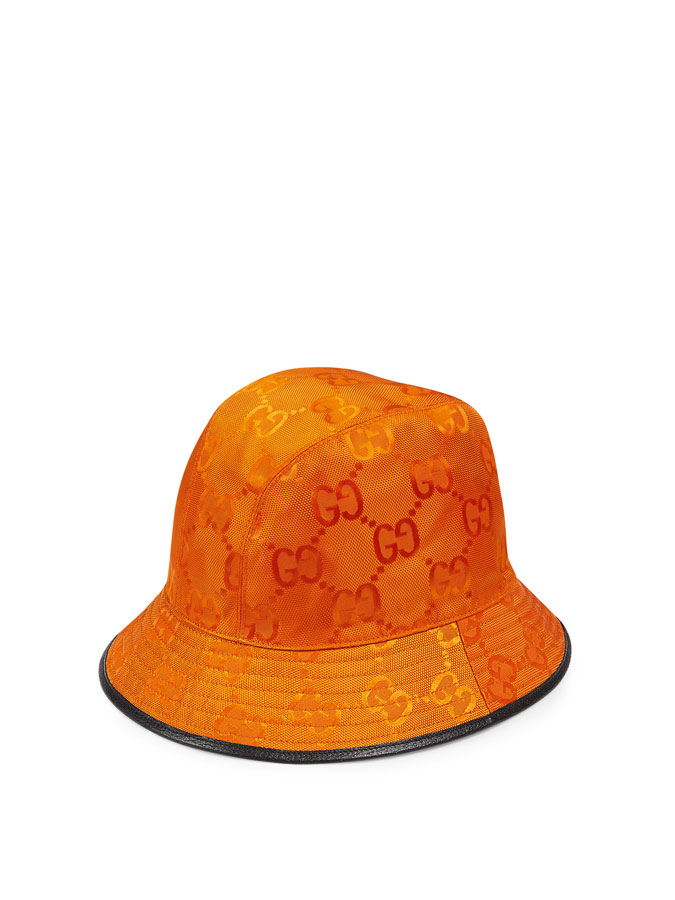 The range of genderless ready-to-wear, bags, shoes and accessories come in three distinct hues of yellow, orange and black. And all employ the use of GG nylon with sustainable-alternative trims such as metal-free tanned leather, recycled gold and palladium hardware coating, and solvent-free adhesives. The approach for sustainability and circularity is all-encompassing too with Gucci Off The Grid. The collection comes in FSC-certified (the gold standard when it comes to sustainably sourced wood products) packaging, including a card that details information of the product as well as the story behind the project.
The Gucci Off The Grid collection is now available in Gucci boutiques.