Lacoste is adding on four more animals to its repertoire. The sports and lifestyle brand known for its crocodile logo (an ode to the given nickname of founder and tennis legend René Lacoste) is highlighting the pennant dragonfly, zebra, poison dart frog, and jaguar as part of its collaboration with National Geographic.
The Lacoste x National Geographic capsule collection takes reference from the latter's ongoing Photo Ark project. Led by photographer Joel Sartore, the aim is to pictorially document the approximately 15,000 species of animals that are living in the world's zoos and wildlife sanctuaries, all to inspire the public to help save at-risk species. To date, Sartore has taken portraits of more than 10,500 species. And Lacoste x National Geographic has chosen the four aforementioned animals as an extension to the project—a celebration of the natural world's beauty.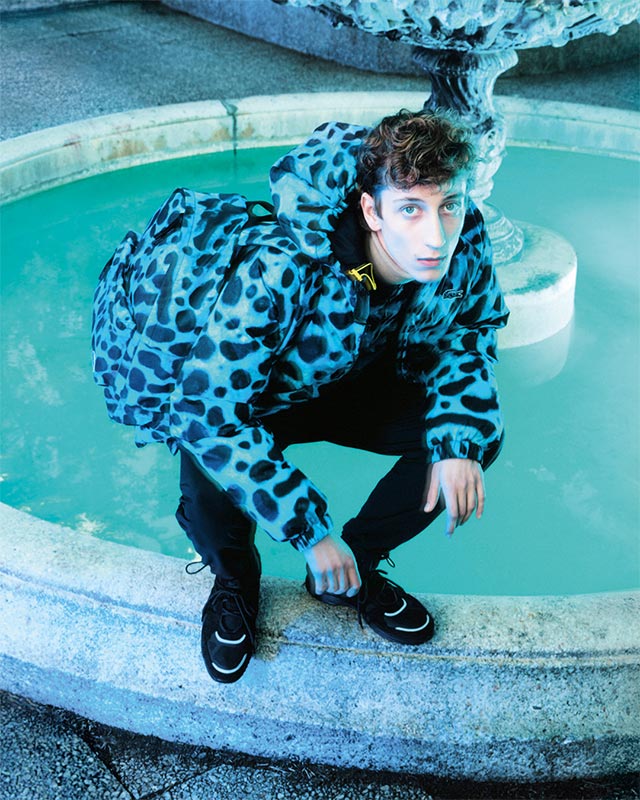 Expectedly, the capsule collection is replete with the prints of the animals' coats and scales. Jaguar and zebra prints, as well as the vibrant patterns of the poison dart frog and pennant dragonfly, are apparent on Lacoste's signature polo T-shirts, reversible padded jackets, and bags and accessories. On the simpler but colourfully bold selections of the collection, the crocodile logo takes on the print of each animal for a subtle (and collectible) tribute.
The National Geographic's iconic yellow border is also weaved into the capsule collection, interpreted as yellow accents on necklines and hardware details.
But more than just the aesthetics, Lacoste x National Geographic is driven by education. Each piece in the collection comes with a hangtag that details information about each species. And for a truly nature-centric approach, materials used in the Lacoste x National Geographic collection are eco-responsible. The range includes recycled polyester that are used to create the collection's bags, to the organic cotton in the polos, as well as natural rubber outsoles used in the footwear—all have been certified to be sustainable.
The Lacoste x National Geographic capsule collection is available from 1 December 2020 in Lacoste stores with selected pieces available online on Zalora.