When one thinks of the Tom Ford brand, there's only ever one word that comes to mind: sexy. Not many fashion designers have been able to capture a sexual energy in menswear like Tom Ford consistently has. It's a signature trait that he even brought to Gucci, before starting his own label. Unlike the usual sex-infused tropes, Ford does it with actual clothes involved. The man does it with some seriously luxurious applications, especially in tailoring.
A Tom Ford suit is anything but ordinary. Ford's penchant for peak lapels, silky sheens and a fitted silhouette are telltale signs of a Tom Ford creation. It's especially in his evening looks that the aesthetic is amplified to full effect—printed, shiny and extremely well put together.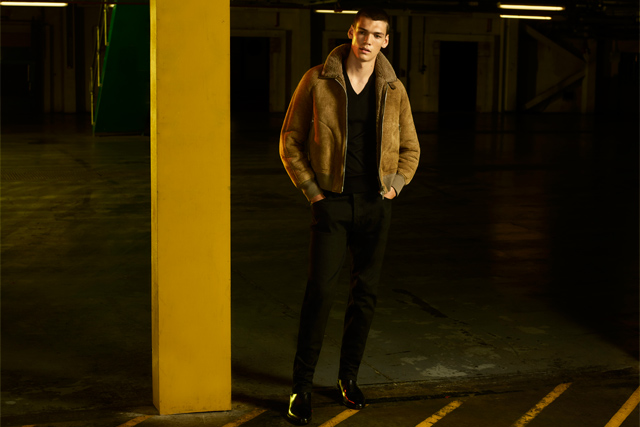 Online menswear destination Mr Porter is bringing forth that Tom Ford confidence and sex appeal with an exclusive capsule collection. The 31-piece capsule collection is based on the brand's autumn/winter 2019 collection, and thus, has a more pared-back aesthetic. The latter's focus on luxurious fabrications and craftsmanship is reflected in the capsule collection; a quieter confidence, if you will. The capsule collection's sole tuxedo jacket—crafted in a zebra jacquard fabric in copper—is the only piece that's outrightly extravagant. Which means, there's less need to have a big personality to pull off the rest of the pieces.
You'd find a complete range of Tom Ford autumn/winter essentials in the capsule collection. A velvet blazer to be worn over a silk turtleneck, a suede blouson jacket that goes with anything and everything, a trio of bags in supple suede, and even 18-karat gold accessories (the capsule collection's bracelet, a piece that's priced at GBP4,449, is already sold out). Essentially, the capsule collection is a great foundation to build a look that's confident and based around timeless pieces.
The Mr Porter and Tom Ford capsule collection is now available on Mr Porter.