Here come the men in black…
There are a few things you can count on when it comes to the Men in Black franchise: saving humanity from aliens, those memory-erasing neuralyzers, a dynamic duo, and suits. A lot of black suits.
After seven years, the franchise returns with a spin-off. Men in Black: International moves away from the US and turns our attention to the MIB agents in the organisation's London branch. And being in London—the home of bespoke Savile Row dressing—you can count on the Brit agents to be the most sartorially dressed of the lot; especially when they're fighting aliens in Paul Smith.
The famed British fashion designer has partnered up with Men in Black: International's costume designer Penny Rose to outfit some of the alien-policing organisation's featured agents in elegant suiting. In particular, the two lead agents, Agent H and Agent M—played by Avengers: Endgame's Chris Hemsworth and Tessa Thompson respectively—receive the Paul Smith 'A Suit To Travel In' treatment. This means, Agent H's single-breasted fit (equipped with a colourful lining that's become a Paul Smith signature) and Agent M's double-breasted variation, are both made of Paul Smith's all-wool fabric that's crease-resistant, so no added movie magic is needed to ensure they look spiffy and fight-ready.
In celebration of this cinematic partnership, Paul Smith will be releasing a capsule collection inspired by the movie as well as the pieces he's created for Men in Black: International. The capsule collection features tailored pieces and accessories for both men and women, and a hoodie that's printed with images of aliens.
MIB jacket with inner alien prints (SGD1,360) and trousers (SGD590).
MIB men's tailored shirt with charms, SGD530.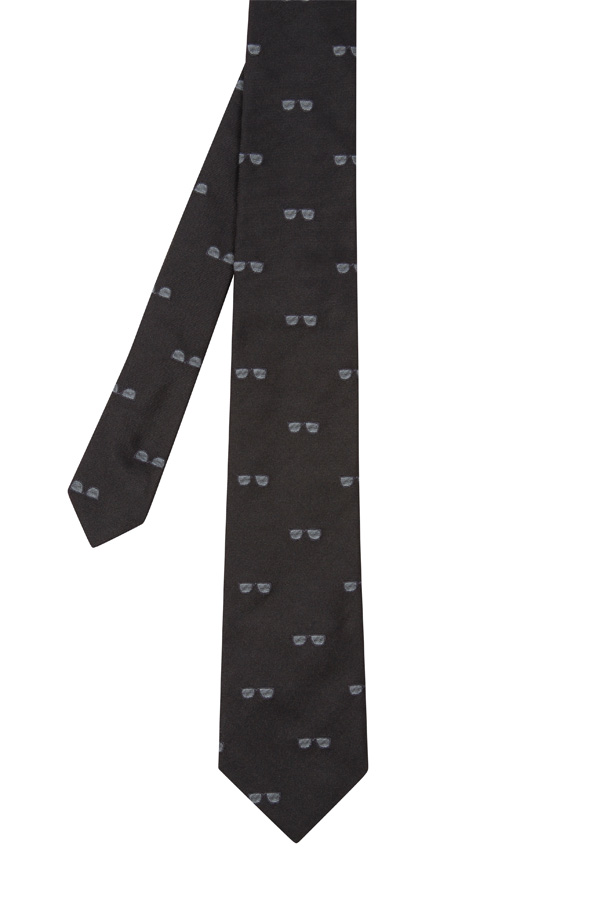 MIB sunglasses tie, SGD230.
MIB Pawny embroidered socks, SGD90.
MIB logo cufflinks, SGD190.
MIB alien Pawny cufflinks, SGD190.
MIB modern-fit suit, SGD1,890.
MIB ladies' tailored shirt with charms, SGD560.
MIB Alien print hoodie, SGD830.
MIB iPhone 8 case, SGD130.
MIB alien print pocket square, SGD130.
In true Paul Smith spirit, the capsule collection isn't your typical tailored range. The collection's tie is decorated with a sunglasses print that's inspired by one of the MIB agents' key style traits, while the buttons of the tailored shirts are charms depicting the different elements of the film.
The Paul Smith connection doesn't just end there. Men in Black: International will also feature a cameo by the fashion designer himself. By the looks of it, he's a gatekeeper of sorts, posing as a typewriter mechanic who Agent H refers to as Charlie. But with Paul Smith, just like his designs, you never really know what you're going to get.
The 'Paul Smith and Men in Black: International' capsule collection will be available from 13 June 2019 at the Paul Smith Hilton Hotel boutique.