Today marks a new dawn for Parisian couture house Givenchy. The house announced yesterday that it has found its new creative director in Matthew M Williams. The appointment comes three months after former creative director Clare Waight Keller ended her three-year contract with the house.
Williams is by no means an unfamiliar name in and out of the industry. Since founding 1017 ALYX 9SM (simply known as Alyx, named after one of Williams' daughter) in 2015, the brand has made a name for itself in the streetwear realm. Alyx's collections are often minimalistic and without any overt branding. What has been a famed signature is its instantly recognisable rollercoaster seatbelt-like buckles.
A logical return to streetwear-inspired luxury
There's no denying that Givenchy's hiring of Williams is a sales-driven strategy. Under Waight Keller, Givenchy was no longer the dark and sometimes gothic aesthetic as envisioned by predecessor Riccardo Tisci, whose more streetwear-inclined approach gained a legion of fans. It has been reported that while Waight Keller's collections were more attuned to the design vocabulary of Givenchy's heritage, the collections—however acclaimed they were by fashion journalists—never really took off.
With Williams, Givenchy perhaps may be tapping on a formula that has been working for luxury fashion brands of late. Virgil Abloh's appointment at Louis Vuitton marked not only a rare occurrence of a luxury fashion house being helmed creatively by a person of colour, but also that one of the most popular luxury brands out there is endorsing streetwear as luxury. Kim Jones' successful revitalisation of Dior Men, where he's combined the house's couture heritage with streetwear sensibilities, is also a significant example of how luxury consumers are spending and from which style spectrum they belong to.
Both of the aforementioned examples—Louis Vuitton and Dior Men—are fashion houses owned by LVMH. Givenchy too comes under the LVMH umbrella. In an interview with Business of Fashion in 2018, former chief executive Philippe Fortunato revealed the parent company's hope that Givenchy would grow like how Dior did, with revenue exceeding EUR2 billion.
Will there be more buckles in LVMH?
Having a signature product—or in this case, hardware—can be a double-edged sword. Since the start of Kim Jones' tenure at Dior Men, Williams has been collaborating with the creative director by injecting his signature hardware on everything from belts to Saddle bags. In fact, the most recent autumn/winter 2020 outing saw the buckle still playing a role in the Dior Men style vocabulary. How will this affect the partnership, especially now that the man behind the buckle is heading an LVMH-owned brand too?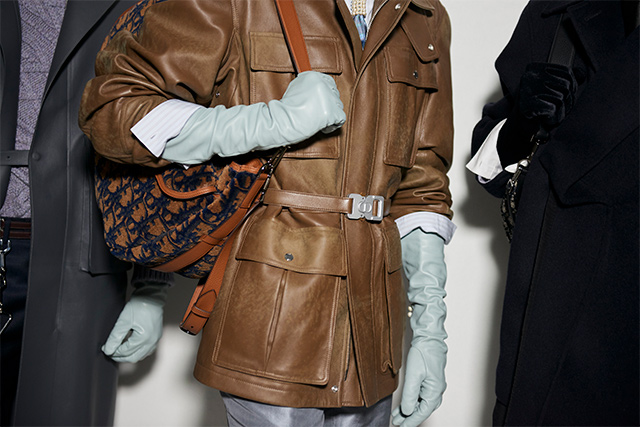 There's no doubt that Williams will be including the buckle as part of his vision for Givenchy. To do otherwise wouldn't make much sense, especially if Givenchy is banking on Williams' following to be part of its new audience. It seems unlikely that both fashion houses wouldn't be able to have their own applications for the buckle too. While there could potentially be more options for Alyx fans in the future, it does seem that Givenchy is bound to be cutting a slice from the same pie should the buckles exist in both fashion houses.
The idea of these rollercoaster buckles appearing on Williams' haute couture collections for Givenchy though, is something of intrigue.
The debut may be different
As we eagerly anticipate how Givenchy under Williams would look like, the COVID-19 pandemic may change how the collection will be presented. The debut collection is scheduled for an October unveiling in Paris. But with global statistics showing an overall increase in the number of cases of the pandemic, it's not certain if a traditional runway show would be possible by then.
What seems more likely is that the collection will make its debut through digital means. It would also be interesting to see how Williams would approach staging shows and reconfiguring Givenchy's inner workings, given that he's passionate about sustainability and environmentally conscious fashion production.