Created in 2010 by Hermès family member, Pascale Mussard, as a way to turn unused materials in the brand's workshops into useful products, Petit h is the newest metier of the famed French house. As the Petit h pop-up stops by Singapore this month, we speak to its recently appointed creative director about sustainability, utility in design and the need to spark emotions.
ESQ: Sustainability is now a buzzword in fashion, but the Petit h métier was founded in 2010 by Pascale Mussard in attempt to give life to discarded materials. At the heart of Petit h is sustainability. How has the recent global focus on eco-conscious manufacturing impacted the processes at Petit h?
GODEFROY DE VIRIEU: Sustainability has always been Hermès's interest; it's our state of mind. In Hermès, when you make an object with the best materials in the world, you take care of it. Even the little pieces that are normally discarded, you keep it to make something else, and that is in the roots and story of Hermès. When Pascale started Petit h, it was just the continuity of the story of Hermès. She simply thought these materials are beautiful, our craftsmen are great, let's do things with these materials. She did not approach it thinking it was an urgent problem or to make a marketing point.
ESQ: It is said that Petit h is 'creation in reverse' as invited artists and designers start by looking at the materials that are available before creating an object. But as the creative director, have you ever considered the creations at Petit h as a whole and actively sought out designers to fill less-represented categories? For example, have you ever thought: we have fewer homeware objects than personal objects, so let's invite more homeware designers?
GODEFROY DE VIRIEU: It is not a question of product, it is a question of the artist's state of mind. It is not a question of "let's do a piece of furniture" or "let's do tableware" because we need it. Sometimes we have very little objects, or it can be very big objects, but it all depends on the creators, the designers and the artists. What we are is a state of mind: to consider the resources and to be considerate of it. We want to inspire this pedagogy.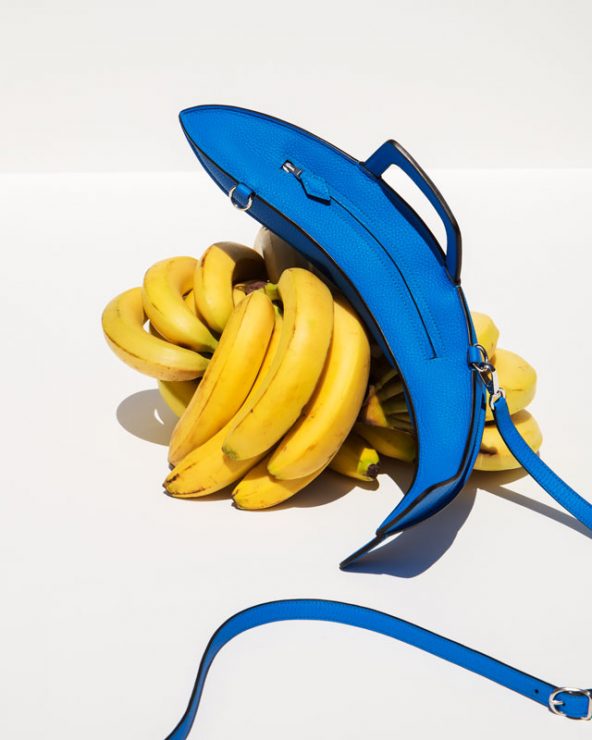 ESQ: What is the most important consideration for you when deciding on which artists and designers to invite into the Petit h métier?
GODEFROY DE VIRIEU: This is an interesting point. At the beginning I was only thinking of designers because they know how an object works and how to create them. I thought it was easier to build things with people who are close to objects, which in a way is true. But what interests me more was the idea, rather than the ability to create an object, which I appreciate. And so, I also love to work with illustrators, with people who've never created objects, but work in their mind; people who can express an emotion, to express an idea. They need to be curious, to have an idea we've never seen before and that will surprise us.
ESQ: Tell us about the exclusive Petit h products for Singapore. How did you decide on these products for Singapore? Which item strikes your heart the most?
GODEFROY DE VIRIEU: We don't do specific objects for each country that the Petit h pop-up visits, instead, we select items that have already been made in the workshop. Singapore is a garden city and I know that people are sensitive to the environment, so we chose objects accordingly. So, for example, there is a suspended vase made out of crystalware for the Singapore Petit h exhibition. We worked with Crystal from Crystal Saint Louis and the vase can be hung by leather straps with metal hardware. These are things we think could work in Singapore. We organise with the designers and scenographers to propose a concept that is linked to the country, but we never do things for that destination specifically. What we are proposing are joyful objects that bring a smile.
ESQ: Does owning an object from Petit h differ from owning an object from another Hermès métier?
GODEFROY DE VIRIEU: There is no difference in terms of quality. A Petit h object has the same quality of a Hermès object, they are all done with the same patience of a craftsman. However, we consider a Petit h object to be the essence of all the Hermès métiers. For example, in one Petit h object, we could have a piece of glass, a piece of leather and some metallic pieces—three different craft specialities but linked together to create one object. So the craftsman will come together to discuss and find a good solution in using the materials to create an object with their savoir faire. This is also an object that we think can be part of your daily life and offers the same elegance as a Hermès object does.
ESQ: Hermès is renowned for injecting craft with a certain whimsical playfulness. A cheeky joy. How have you tried to preserve and pursue this at Petit h?
GODEFROY DE VIRIEU: Petit h is the place for joy, it's the place to play. You arrive in the workshop without knowing what you're going to do that day, but suddenly you have an idea and you try it with the craftsman and then something happens. This is like the way children work. The dream of a child is to create, to do things with what they have around them and they create something. We are a bit like that. We play with the craft. The artist plays with the craftsman and when you look and hear them, it can be very funny to see how serious they are about a completely crazy object.
ESQ: There is a continuing debate as to whether fashion is art. In the context of what is created at Petit h, do you consider the objects as objet d'art? Are the creations worthy of the label 'art'?
GODEFROY DE VIRIEU: No. It's not art. In Hermès, every object has an objective. To do something, to create an object that is going to be useful and is going to be passed down from generation to generation. It has a place in our daily lives, we use it every day.
Hermès was a saddle maker that made the best leather goods for the horse. The products were light and all the details were very well-sewn so that the horse could be hurled. And we continue to keep this mindset—utility in creation. I am not an artist. I am not doing a piece of art or a piece of contemplation. A Hermès object needs to be used and touched. There is some sensuality in a Hermès object, touching the different types of leather, silks or any material. When you see a Hermès material, you want to touch it immediately.
ESQ: For customers visiting the Petit h pop-up in Singapore, what is the message or emotion you want them to leave with?
GODEFROY DE VIRIEU: To look at what you have and what is around you and don't waste too much. Don't waste the material, try to consider them as very precious things and try to rethink their purpose because, otherwise, mankind will not be able to continue.
My favourite moment is when I go into the store and when I look at people looking at the Petit h objects, and their head does a bit of turn and they are questioning. Just looking at it and having a smile. Because when you see this intense emotion, you know you've done a good job. It is our mission to give creative solutions to a problem.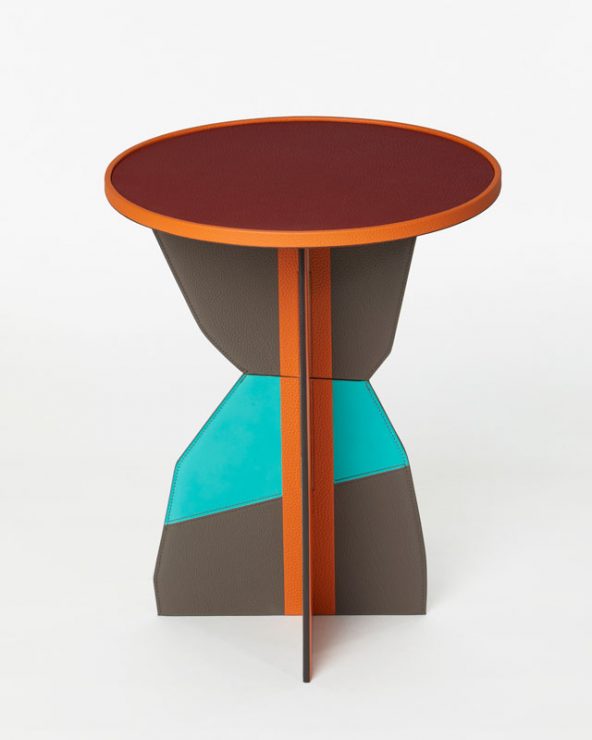 ESQ: Why did you choose local artist Olivia Lee to create the scenography for the Singapore pop-up?
GODEFROY DE VIRIEU: She is a storyteller, she knows how to touch and move people that are looking at what is presented. I've seen a scenography which she did called 'The marble factory'. When I saw this project I was amazed. There was a big room with little children looking at a popsicle. Ice cream was coming out of the popsicle machine, but these popsicles were marble pieces and the children were looking at it and could not decide if it was weird or not. I think she created an emotion and that's what we wanted her to do with Petit h—to explain what the project is and our creative process.
ESQ: When it comes to overseeing the Petit h métier, do you see yourself as solving a problem or creating products to inspire the customer?
 GODEFROY DE VIRIEU: My goal is not to say "yes, this product will work" or "we are going to sell a lot". The object is to create an emotion. If you manage to make people smile, the product will also sell, but first, it needs make an impact. The product is a sponge that absorbs all the positive energy and emotions from the craftsmen in the workshops, which then reflects these energies when completed.
ESQ: Tell us about a Petit h object that you own and why it is special for you.
GODEFROY DE VIRIEU: I own a prototype. It was something I did nearly 10 years ago with my wife Stefania when we just had a little daughter. I went to buy stirrups and did a swing with it which I hung on a tree. It is still on that tree. Now, even though my daughter is 13 years old, she plays with it and she loves it. We love this object. We don't have too many objects, but one is enough and it represents liberty, joy and freedom. It says a lot about the project and about our way of living also. And you can pass it on as well, for generations.
Petit h runs from 22 November to 15 December at Hermès Liat Towers, 541 Orchard Orchard Road (10.30am to 8pm daily).
To sign up for the Petit h workshops, visit the Hermès Petit h website.