China's rising son of streetwear, Sankuanz, partners with PUMA for a capsule collection. Conceived by the LVMH Prize Semi-Finalist, Shangguan Zhe, the 14-piece collection is a mix of the 80s and the contemporary; unconventional prints and logo galore make the pieces pop. With such eclecticism, it's surprising that it all comes from the mind of a designer with an equanimous disposition. We caught up with Shangguan at the recent Culture Cartel to talk about the collab, his philosophy and his haircut.
ESQUIRE: What's your personal history with PUMA?
SHANGGUAN ZHE: Back then, we weren't exposed to international brands because anything sold in China were only Chinese brands. So, my first exposure to PUMA came about when I was 18. I got a PUMA pouch. From then on, I picked up a lot of PUMA products, a lot of trainers.
ESQ: So, how did this collaboration with PUMA begin?
SHANGGUAN: I actually know the PUMA China team. One day, they approached me about the possibility of a collab. Then PUMA's global office contacted me and the rest was history.
ESQ: Is the collaboration process with PUMA easy?
SHANGGUAN: It's rather straightforward. PUMA HQ sent seven people from Germany to meet for a discussion. I spent several days drafting out sketches. I travelled to London to see the samples made there and from then, I made several amendments to it before arriving at the final product.
ESQ: Among the shoes for the collection, the Cell Endura model was chosen.
SHANGGUAN: PUMA offered several models for us to choose from. I chose the Cell Endura because its silhouette has an 80s vibe to it. And I like the 80s.
ESQ: What did you add to the model?
SHANGGUAN: I like the original silhouette of the shoe so I didn't change too much of it. The only elements that I added were the neon green and violet; some of the patterns.
ESQ: You've mentioned in another interview that the consumers will "never need what [you] design". But people buy your stuff, is that still in line with your message?
SHANGGUAN: Fashion is a combination of the artistic and commercial. To clarify on the earlier statement that people won't need the things that I design, it's not that people won't buy the stuff that I make. I'm saying that the things I make are things the people don't need to buy. You have a pair of shoes, you have a t-shirt. You don't need to consume any more. It's not something that you need to survive.
The reason why you would want to take on more things is something that I liken to a Christian and the Bible: you consume it because you believe in it. The whole idea is that when you buy into a product, you believe in the product.
ESQ: You've mentioned that you're inspired by things that happen around you. Was your latest collection, "Kill the Wall", influenced by politics in the US?
SHANGGUAN: I'm not 100 per cent political. My design elements come from the current political climate to how people live in daily life. For "Kill the Wall", that's how I perceive the world to be. That even though we are all connected, we're more divided than ever. Whether we're linked via social media, we're more separated because of the lack of the personal touch.
I want to unite people with the expression, "kill the wall", not just with regards to politics but in all facets of life. That's my worldview. We're engaged in a cycle, where we destroy one thing and something else takes its place. Birth and rebirth.
ESQ: You're known for your long hair and now you've cut it off.
SHANGGUAN: My hairstyle follows extremes, either it's very short or very long. There's no real reason why I cut my hair but I suppose, it's a cycle.
ESQ: Going back to your idea of birth and rebirth.
SHANGGUAN: Yeah.
ESQ: You still reside in Xiamen, what's the scene like over there?
SHANGGUAN: Xiamen, in general, is like an island. It's not very busy, which allows me to focus on my work. If I were to work in the city, the distraction will tear me away from my design concepts. I needed to be closed off from the rest of the world.
ESQ: Are you frightened of being distracted?
SHANGGUAN: I'm afraid of a lot of things. I'm afraid of being sick. Dying.
ESQ: From death, comes rebirth, no?
SHANGGUAN: Death is the ultimate severance. When that time comes, I'll have to let go of a lot of relationships.
ESQ: You're just afraid of letting go.
SHANGGUAN: (laughs) It's too profound.
Cell Endura SANKUANZ
Cali SANKUANZ
RS-X SANKUANZ
Jersey
Track top
Track pants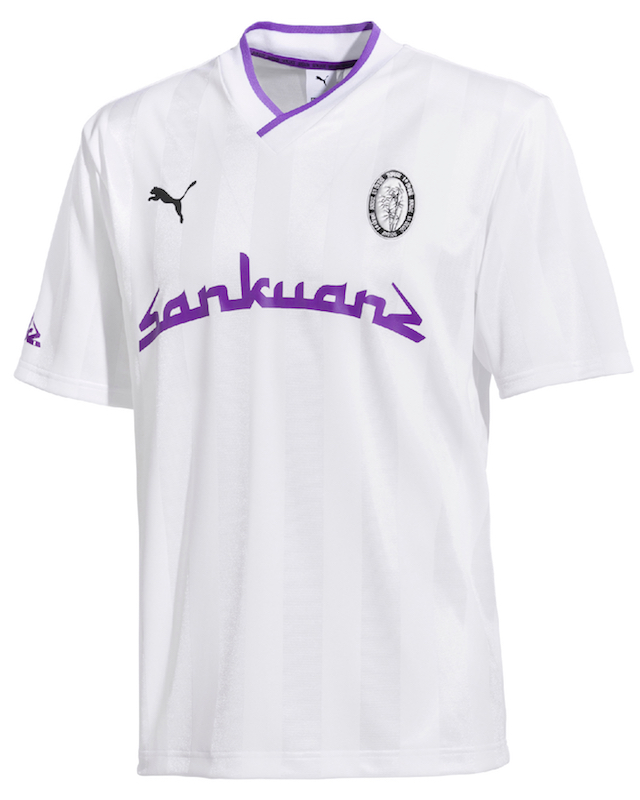 Jersey
Long-sleeved top
Long-sleeved top
Pants
Unisex hoodie
Jersey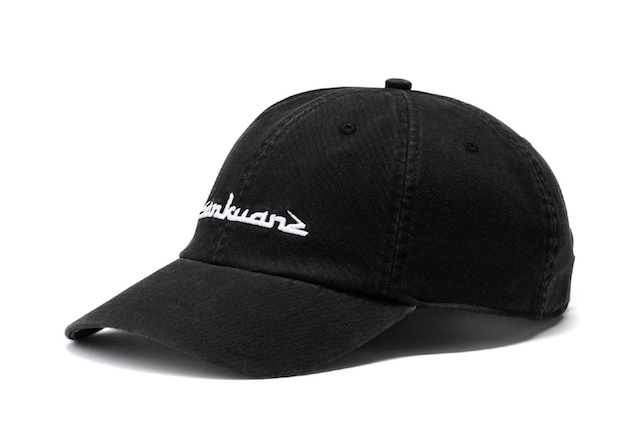 Cap
Fanny pack
The PUMA x SANKUANZ collection will be available from 2nd February and is available at PUMA SELECT MBS, CK TANGS, Leftfoot, Limited Ed & Limited Edt Vault Women's, On Pedder, Robinsons and Depression.