Is Henry Golding set to replace Daniel Craig as the new James Bond? As we draw nearer to the release of Craig's fifth and final instalment in the iconic franchise – after several Covid-related delays, No Time To Die is set to launch in theatres on 12 November – the rumours of who will step into the polished brogues of 007 has reached a boiling point. But the question of who can possibly play what is undoubtedly the most revered role in British cinema has been swirling for years, ever since Craig admitted in a 2017 interview with Time Out that "no, not at the moment… I'm over it at the moment. We're done. All I want to do is move on."
Of course, filming a juggernaut the size of a James Bond production is both mentally and physically exhausting, so on the back of his fourth outing, in Spectre, we can understand Craig's reluctance to return, though inevitably he did, along with newcomer Rami Malek, who plays his opponent in the forthcoming film. Craig has been celebrated for the way he brought the character of Bond into the 21st century, adding an emotional depth to the role not seen in the likes of Roger Moore or Sean Connery, charming as they were. But where does Bond fit in a post-#MeToo era defined by a spotlight on racial inequality, a white male known as much for his lewd asides to women as he is for protecting the world from outlandish security threats? Suggestions that the next Bond should be female have been firmly ruled out by Barbara Broccoli, the long-time producer of the films (and daughter of original James Bond producer Albert R. Broccoli), even as several actresses have demonstrated their chops (Charlize Theron's standout performance in Atomic Blonde comes to mind).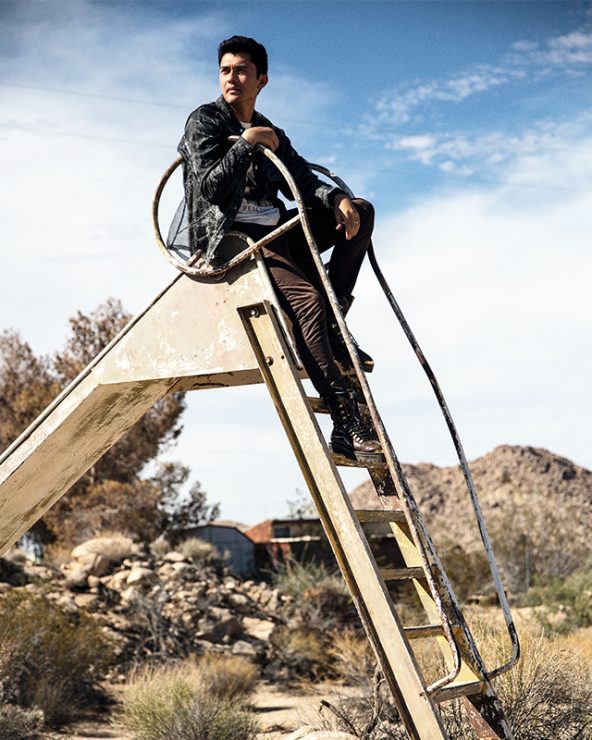 So if not a female, then who? Tom Hiddleston's 007-esque role in TV series The Night Manager lead to his name being thrown around. But another Caucasian male? Hiddleston could do the job, of course, but it doesn't exactly feel like an inspired choice, and nor is it reflective of the breadth of men and women that do in reality make up MI6. Idris Elba has been one name that seems to keep popping up, and it seems a good fit. Handsome? Check. In good shape? Check. Knows how to wear the hell out of a tuxedo? Double check. If we had to put our money anywhere, it'd be on Elba. That's until news of Henry Golding's hat being thrown in the ring.
"It is the opportunity for change," said the Malaysian-British Crazy Rich Asians star in an interview with The Guardian. "Be it female, male, bi, gay, straight, trans, Asian, black Latina… now is the time in our history where it doesn't matter. The possibilities are endless." And then, in another interview with Attitude: "It does seem to be a question that always comes up. I don't know. It's an honour to even be in the conversation. It's one of the greatest film roles ever, you'd be stupid to be like, 'I don't want to do that shit'. Isn't it great that people are like, 'OK, now's the time, why the hell can't we have a black Bond, an Asian Bond, a mixed-race Bond, a non-distinct Bond?'".
While Golding wouldn't be drawn on whether he's officially been approached, like Elba, it seems a good fit on paper. And though the release of Snake Eyes, his G.I. Joe spinoff film, has been delayed until mid-2021, it's not hard to imagine the charming 33-year-old actor in the role, certainly following his turn as a stylish drug kingpin in The Gentlemen. Only time will tell. It's unlikely the producers will make an announcement before the new film is released – that's if they've even really begun the process of re-casting the role. For now, we're left to enjoy the pretty spectacular No Time To Die trailer and revel in Craig's admittedly remarkable performance across his five Bond films.