Here's the thing. Despite my metal straw-using, plastic bag-rejecting habits, there's something about 'eco' brands that are—as the kids say—sus. Spreading awareness alone is commendable, but the sustainable measures adopted are often never significant enough to justify the exorbitant prices, or the resulting products are comparatively inferior to their non-eco originals.
Now here's where I segue into LANE EIGHT, the three-year old eco-sneaker label from Hong Kong that's arriving in Singapore. It's admittedly curiosity-piquing that these shoes are made not only with recycled plastic, but algae and vegan suede as well.
It also helps that the flagship shoe Trainer AD 1 doesn't look terrible. It carries a silhouette that's relatively classic for this era, and comes in a safe range of colourway choices. It easily fits that versatile lifestyle category for being the one that blends with any look and still performs in the gym.
Look and feel
While no sneakerhead nor full-time athlete, as a regular plebeian who works out, that go-to streetwear is the Nike Free Flyknit range. It's benchmark in terms of having a wonderful range of motion but still sufficient support for its lightweight frame.
The Trainer AD 1 provides a similar vein of amazing comfort where they hug your feet without restraining their movement, but do go a size up because these guys are snug. Understandably, they don't possess the same breathability, but in return, your feet feel more guarded from the likes of ankle twists.
It's actually quite impressive considering that the polyester knit is the part made from recycled single-use plastic bottles; an equivalent of 11 bottles per pair. More than clearing trash from the landfills, it reduces the dependence on raw materials like crude oil.
Additionally, the 'suede' panels are not the traditional meat industry by-product, but an animal-free substitute. The only drawback is that the microfibre is a synthetic made from virgin materials, but they are purportedly more durable.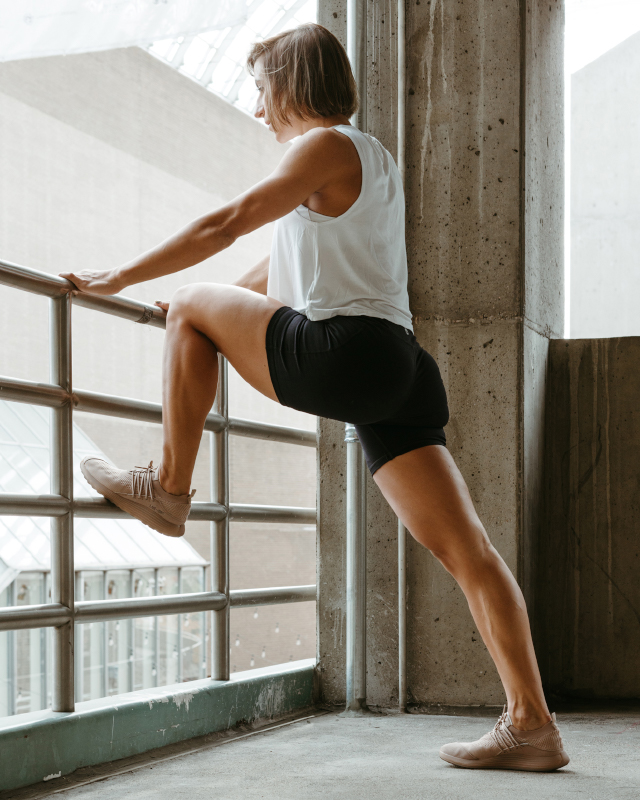 Performance
Construction-wise, they appear a solid pair. Though the base can't fold as much as Nike's high-tech soles, there is adequate bend for flexibility, and a greater buffer from the ground. The arch also offers splendid support, together with a cushioned back for the ankle. A huge plus; the tongue does not cut into the front of the ankle too.
The midsoles are also the bit where the algae goes. Standard cushioning for footwear is EVA, a petroleum-based product, but here a portion is replaced with harvested algae. Toxic algal blooms are converted into a powder by biomaterial tech company BLOOM and then fused with the EVA. Crunch the numbers and you get 64 cubic meters of CO2 reduced and 31.5 litres of clean water saved for each pair.
Walking already feels like a delight, and running does the same. More breathability would be great, but it's decent amongst what exists out there, especially for a climate-positive trainer. It's definitely competitively priced, and LANE EIGHT goes the extra mile to allow you a 30-day return even after use. As long as they are in good-condition, they get cleaned-up and donated to one of their charity partners. Truly, a shoe that feels good on the feet and hey—cheesy as it sounds—in the heart.
LANE EIGHT launches 19 August online with free shipping and 10% off first-time orders with newsletter sign up, valid for one month only. Follow LANE EIGHT on Instagram for more.