Lunar New Year gatherings are all about basking in the company of loved ones and those who matter. So, it's vital to interact and pay attention. Heads up, phones off. Unless the conversation is heading into an awkward abyss, avoid acting 'busy 'on your mobile sidekick with games. Instead, spice up the idle dialogue by documenting and sharing this yearly affair with snapshots taken with your iPhone.
Obtain cues from local iPhone photographers such as Ivan Kuek, Jason Lim, Javan Ng, and Yudhi Aristan who focused on capturing authentic and original scenes from the heartlands of Singapore beyond Chinatown.
Below are some interesting insights caught with the lenses of iPhone 11 Pro and iPhone 11 Pro Max. To achieve flawless #shotoniPhone captures, refer to this essential iPhone photography guide provided by leading Singapore lensmen.
Ng shares the story of housewife Jessie Toh from Blk 321B, Anchorvale Drive in Seng Kang who has been spreading Chinese New Year cheer to her neighbours for the past 19 years by decorating her whole floor with handmade decorations. This year, her creations also include rat plushies to welcome the year of the rat.
According to Jessie, a small lantern took her an hour to complete. For more complicated and large size lanterns, they took her about a week to complete one lantern. She also said that she started preparing for the decorations about 3 months ago.
Aristan captured all the decorations around Toa Payoh and Bedok, showcasing how Night mode can be used to capture vibrant colours even in low light. To edit, he used RNI Films and Snapseed to bring up the highlights.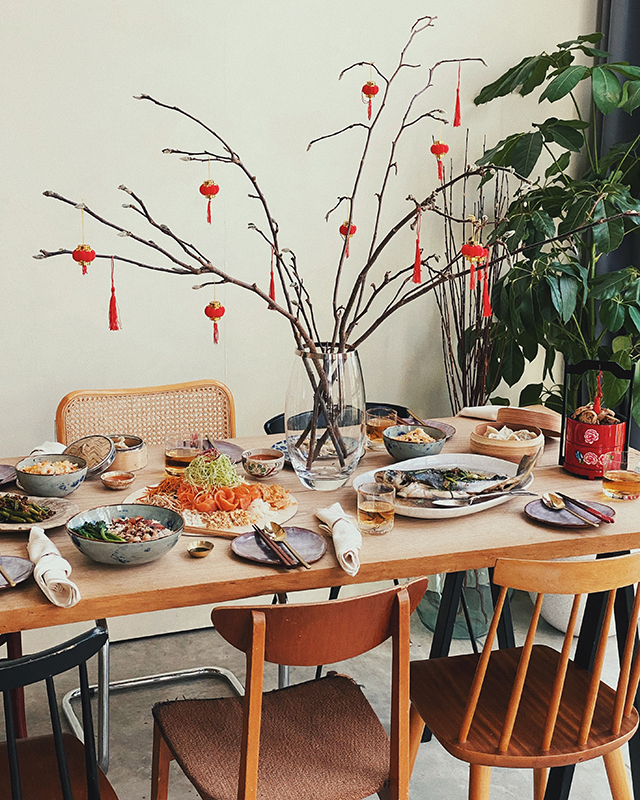 Food stylist CR demonstrates how easy it is to shoot a reunion dinner and capturing all the action with an iPhone.
Kuek focused on capturing decorations and stalls at ABC Brickworks Hawker Centre and Tiong Bahru Market. He used Snapseed to edit photos.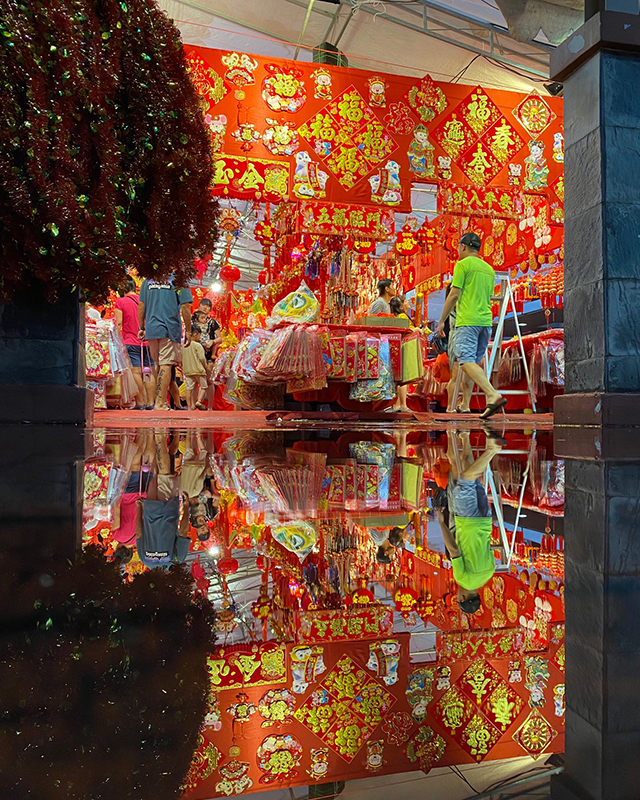 Capturing this year's exhibition at the Singapore Chinese Cultural Centre as well as pop-up stalls in Toa Payoh, Lim shows how the Ultra Wide Angle, Wide Angle and Telephoto lenses can be used to create eye-catching compositions.
Bonus: Shooting Videos on iPhone
To celebrate Chinese New Year, Apple worked with Oscar-nominated director Theodore Melfi, Oscar-nominated cinematographer Lawrence Sher, and China's top actress Zhou Xun to create The Daughter, a story about hope, love, and reconciliation; lovingly told through iPhone 11 Pro.
Get inspired to create your own videos and check out the behind-the-scenes video with the crew and actress to show how this touching story was brought to life by iPhone 11 Pro.