You're only here because you've finished the latest season, yes? Just checking, because major spoilers ahead. Now that we got that out of the way, we can talk details. If you, like me, naively expected La Casa de Papel to end within part 4 because the previous heist required only two seasons to conclude, you would likely be either sorely disappointed or excited to have to await another series of episodes to reach denouement. 
What we do know for now is that we will see the return of key characters Tokyo (Úrsula Corberó), Rio (Miguel Herrán), Denver (Jaime Lorente), Stockholm (Esther Acebo), Helsinki (Darko Peric), Palermo (Rodrigo de la Serna), The Professor (Álvaro Morte), Lisbon (Itziar Ituño), Alicia Sierra (Najwa Nimri), and ugh, even Arturo Román (Enrique Arce) I guess.
When will season 5 be released?
The show had its first two seasons filmed together, and after the subsequent global success received from Netflix, released the next two which were also filmed together, 20 months later. So while it was only nine months between season 3 and 4, unless producers break the pattern of filming two seasons together (if the narrative ends in season 6, for instance), we could be expecting to see the show in late 2021. More so with the official suspension of all original projects by Netflix on 15 March due to the coronavirus pandemic.
How many seasons will there be altogether?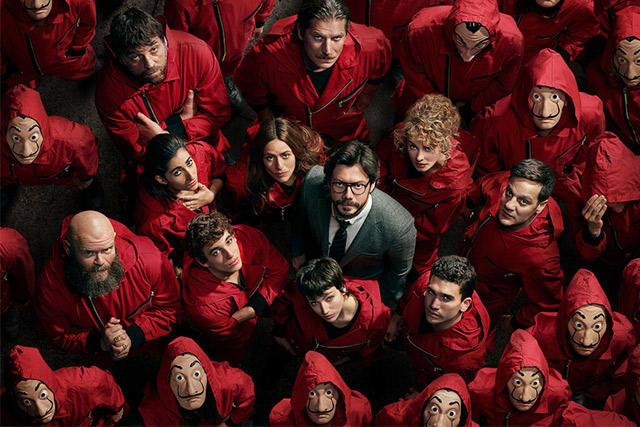 There has been no official statement on the renewal for season 5 thus far, let alone how many are planned in the pipeline. Considering that it's the most highly watched non-English TV series on Netflix, a green light seems eminent. So does milking the most out of it by unnecessarily prolonging the storyline and throwing in spin-offs.
Creator Alex Piña has literally told Oprah magazine, "We do have many possibilities for some spinoffs, yes, and I think that's thanks to the strong and powerful identities of the characters… from Nairobi to El Professor… Denver is yet another character with his own charm. I would love to write all of them as spinoffs!"
Writer Javier Gomez Santander tells El Mundo, "With La Casa De Papel, we go game by game, like Simeone. Chapter by chapter, sequence by sequence, line by line. We do not ever consider how long the show can last. If we got to know the scope of the phenomenon, we wouldn't have thought to kill Berlin."
Will Alicia Sierra join the crew?
She finds his hideout! One of the most careful men in the world of that universe, foiled by CCTVs and a very apparent car license plate. With a status of a convicted felon and the country out for her arrest, it does seem like a possible turn of events for the pregnant inspector to switch sides. Especially when going around with a disguise that is straight out of Clark Kent's playbook. Fans have also observed the potential Easter egg in the credits where actress Najwa Nimri sings 'Bella Ciao'.
Who is Alicia Sierra's husband?
A popular theory currently circulating the web is the speculated relationship between Alicia and Berlin. The negotiator's description of her late husband dying of a series illness, reference to his "German" name, and his last words to "turn on the TV" seem very pointed. Nonetheless, it is unlikely that her true identity is Tatiana due to timeline discrepancies and a completely different actress playing Berlin's ex-wife. A more plausible scenario is the kinship between Alicia and Tatiana.
Will we still see Nairobi?
It seems likely to have Alba Flores' character revived the same way Berlin, Moscow and Oslo were in flashbacks, but the behind the scenes of the actress' farewell in Money Heist: The Phenomenon seems indicate otherwise, with her calling it "the end of an era for me".
Where is Sofia?
Where? Where is the adorable weasel who played decoy? We've already seen how captured members from the team are treated, and that's the last thing we want to see happen to the ferret. This is one of the most important questions that we sadly do not have the answer to. Only time will tell.
Money Heist is available on Netflix.