The rumour is right; the San-Francisco-founded bakery finally arrived on our shores just last month. If you missed the chance to drop by like we did when lockdown #?? happened, we've got good news. Yes, islandwide delivery plus a pop in the toaster after is an option, but these flaky bakes are best enjoyed fresh.
We're not kidding when we say there's everything from the pioneering cruffins, croissants, bomboloni donuts and—like the bakes themselves—too much to fit in a mouthful. More incredibly still, the expansive lineup gets a new spin every few months, so it's great that we can now head down to stick our noses in and fill our bellies up.
Must-try
Peanut Butter Milkshake.
Lemon Meringue Pie.
Yellowpink.
Well, obviously the signatures that made them famous—all the crispies. Cruffins come in Tiramisu Cream, complete with the crunch of lady finger piece, Mint Chocolate Chip Cream for those who love the combination (not going to get into that debate), and the weekend-exclusive Peanut Butter Milkshake that's yes, more than just peanut butter for filling.
The notable ones among the sizeable croissants are the super sweet Yellowpink (a collaborative piece between the bakehouse and toy wonder Mighty Jaxx) which injects mango curd and embellishes with chocolate. You'll find more balance with the Lemon Meringue Pie that has a citrusy lemon curd to match the torched meringue and white chocolate shards.
There are also classics like Ham & Cheese, half-coated Matcha and Chocolate. Danishes are on the pricier side at SGD7 each, with a pretty regular Cheesecake Crème Brulee and the deliciously savoury Mexican-inspired Jalapeño Bacon that has those two ingredients on top of cream cheese, chives and sour cream.
What to look out for
I guess Mr Holmes wanted to cover all bases because there's a full range of bakes apart from those already mentioned. Firstly, fried buttery brioche donuts loaded with textured chocolate ooze, strawberry jam and cream, and weekend-only Yuzu Plum Jam. Secondly, Cinnamon and sticky buns.
Then chocolate and cornflake cookies. BUT WAIT THERE'S MORE. Sandwiches, if you wanted a meal to kickstart your dessert jaunt, are available in Pulled Pork, Tomato Pesto Melt, and Bacon Habanero. And finally, a selection of beverages like coffee pressed by a fully customised Kees van der Westen machine for the caffeine hard-ups, artisanal teas, kombuchas, and juices.
How we feel about it in a gif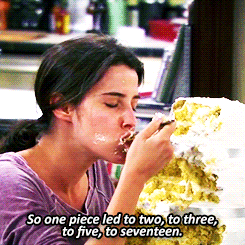 Mr Holmes Bakehouse opens daily 8 am – 6 pm at Pacific Plaza #01-01, Singapore 228210. Islandwide delivery is available through GrabFood.