Sentiments vary among individuals during travelling and exploration. Some gravitate towards unique sights while others satisfy appetites with exotic cuisines. But for MYRNE, sonics set the tone instead. The internationally-known Singaporean DJ-producer and one of our creative class alumni discern songs whenever he's moving, travelling, or exploring.
This practice resulted in a personal collection of songs that eventually birthed the 'Wayfarer' series DJ mix. Beginning with Wayfarer Vol. 1, it features brand new reimagined mixes of tracks from his past albums like "Sleeping on My Own Again", as well as tracks by other artists. This mixtape also marks the first DJ mix by an artist in Southeast Asia available on Apple Music. Wayfarer Vol. 2 is also currently in the works and will drop on Apple Music in the coming months.
MYRNE explains to us more about his music wayfarer role and why he produced this mixtape below.
Esquire (ESQ): Why go with the 'Wayfarer' theme and what does it mean to you?
MYRNE: I get restless whenever I'm not on the move. Not in the 'keeping busy and grinding' sense, but just wandering everywhere, taking in the sights of wherever I end up at. Songs always feel different depending on what I'm doing, so I wanted to really capture that feeling in a long-form medium like a mixtape.
ESQ: Tell us what led you to express your sentiments and emotions via a mixtape instead of an EP or album.
MYRNE: I definitely enjoy listening to other people's music more than I do for my own! When you create something, there's always that personal feeling of attachment that clings on to it — and that sometimes prevents you from looking at it objectively.
I wanted to approach the mixtape more as a listener than a curator, in that regard. Apple Music also felt like the most natural platform to release it on because I enjoy a fair bit of DJ mixes on it myself.
ESQ: Describe more about Wayfarer Vol. 1 and the significance of the songs you've curated to debut this project.
MYRNE: My philosophy is that music can never be revered on its own, in the absence of context; life gives music meaning, not the other way around.
I wanted to curate a series of songs that provide company and introspection to anyone listening, and hopefully, they feel the same way that I did when I first listened to the songs in this mix.
There are some of my absolute all-time favourite songs in there, i.e. from Tourist's 'Emily' to Madeon's 'Miracle'. I feel like this is the best way I can share my favourite songs with the world, in its proper musical milieu.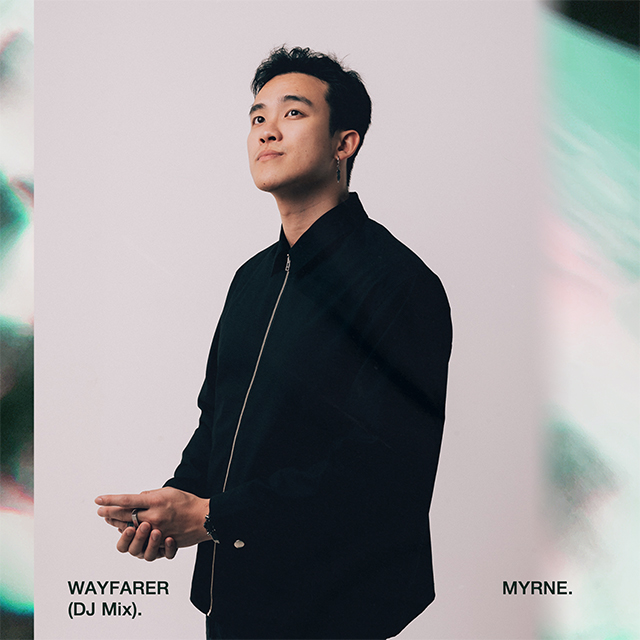 ESQ: As a music creator, how Apple Music's features support the actualization of ideas such as yours?
MYRNE: As a producer, Apple Music has been helpful in finding the right homes for my releases thanks to their team of active curators. It has also allowed me to attempt some non-traditional ways of releasing content, like hour-long DJ mixes — while crediting the artists on the mix.
Previous iterations of DJ-mix platforms often encountered the issue of traffic not reaching the original producers.
ESQ: Any tips or tricks for other music creators who want to produce a mixtape too?
MYRNE: Keep on digging. There are more hours of music released monthly than there is time left in your life to listen to them; the good songs are already out there. You just have to keep on digging.
ESQ: Lastly, how often do you plan to update this series and what's in store for you next besides working on Vol. 2?
MYRNE: I plan to get to it every couple of months, as I continue to find more songs that fit this concept. I also have a bunch of exciting collaborations in the works, along with a three-part visual mix series that I filmed while performing around various spots in Singapore.
Until then, I am staying at home, keeping safe, and grateful for the good health of myself and my family.
This interview has been edited for length and clarity.