Who doesn't listen to music from streaming platforms these days? With '80s and '90s Pop ruling the radio airwaves, it's tough to discover new music in Singapore. Hence, music buffs turn to digital music services like Apple Music and Spotify for the latest jams and curated music playlists.
But with countless new tracks vying for your attention constantly, it's hard to keep track of the best new music. Welcome to Mixtape Mondays, a curated recommendation of three new songs each week by the Esquire Singapore team that will help you maximize your listening time. Only the best sounds. So stay woke and press play.
This week: Tunes by Bloc Party, Beaux, and YAØ are on repeat.
Week of 29 November
'Traps' — Bloc Party
'Falling Down' — Beaux
'WUW' — YAØ
'Traps' — Bloc Party
English rock band Bloc Party recently announced details of their sixth studio album Alpha Games due on April 29 2022. Also their first LP release in six years, the quartet unveils its first single 'Traps'. As expected from the East London art punkers, this hard-hitting alt-rock number produced by Nick Launay and Adam Greenspan (Nick Cave, Yeah Yeah Yeahs, IDLES) drives up the adrenaline with energetic beats and lyrics.
Frontman Kele Okereke explained the song in a press statement: "From the moment we wrote 'Traps', we knew it had to be the first thing people heard from this album; playing it in soundchecks on our last tour before it was finished and hearing how it sounded in those big rooms and outdoors."
'fall forward' — Beaux
Here's a new musician that should be on your radar (and playlists). Hailing from Surrey, 21-year-old Beaux South, or Beaux, is signed to Dirty Hit. Hence, this makes him labelmates with The 1975, No Rome, and Wolf Alice.
Making a splash with his infectious debut single 'Look How We Started', the alternative popster continues to charm listeners with his fresh perspective via his recently-released eight-track EP memories written down, so I won't forget them. Lead single "fall forward' reminds us of early Troye Sivan with its carefree attitude and melodic synths.
About the song, Beaux said, "I wrote 'fall forward' with Benjamin Francis Leftwich and Benji Gibson about that feeling of wanting to go out with friends and have fun and that, but lacking the motivation to actually leave the house due to not being in the right headspace. In the song, I wanted to let my friends know that I just needed some time and hopefully, they'd stick around."
'WUW' — YAØ
Local wunderkind producer and pop artist YAØ returns to the dancefloor with a catchy bop 'WUW'. The multi-talented singer-songwriter speaks to all those lost in the rat race of capturing success with this song which sees him collaborating with hip-hop producer RIIDEM.
"'WUW' is about how I should have loved the things that I truly care about, instead of worldly things which are fleeting," YAØ says. "These 'things' are subjective to every person but personally to me, it refers to my relationship with the creator and the people I love."
---
Week of 22 November
'Measure Of A Man' — FKA twigs feat. Central Cee
'uTopia reimagined: chasing' — ShiGGa Shay & Aisyah Aziz
'you should have said so' — RRILEY
'Measure Of A Man' — FKA twigs feat. Central Cee
It's only fitting that The King's Man gets a dignified treatment for its soundtrack. And FKA twigs provide her talents to this project. The British multi-hyphenate artist establishes a sleek and lush theatrical soundscape alongside West London rapper Central Cee's grime-driven verses. twigs also shares writing credits with director Matthew Vaughn on this Kingsman film series prequel.
"This song has such a different sound, which is a challenge; you've got to really embody the song," FKA Twigs described in a press statement. "For me especially with my vocals, I had to pull a different side of my artistry out." In addition, Central Cee said: "What I listen to when it comes to trying to find beats is something theatrical, it needs to sound like a movie. And that's exactly what's going on with this song, it sounds like it's made for a movie regardless."
'uTopia reimagined: chasing' — ShiGGa Shay & Aisyah Aziz
Refashioning a uTopia is not an easy feat. But local rapper ShiGGA Shay made it his own by looking at a different perspective. Titled 'uTopia reimagined: chasing', this is the third release of the UTOPIA Reimagined Series, an initiative by the Foundation for The Arts and Social Enterprise, and reflects ShiGGa Shay's response to the London Philharmonic Orchestra's UTOPIA Symphony. The UTOPIA Symphony is a Singapore-inspired symphony written by Russian composer Vladimir Martynov, recorded by the London Philharmonic Orchestra (LPO).
More than just a remix, the project sought to start conversations on the influence of arts in our lives. Produced by superjdoug, the song features ShiGGa Shay rapping over the sampled orchestra-led beats with Aisyah Aziz's guest vocals, and Charlie Lim on vocal production.
"I feel like Charlie brought out a different side of me, as well as a different sound from me—his work on the vocal production has added something different to my usual style of music," says ShiGGa Shay. "It's all very new and fresh to me, and this has given me different perspectives on music."
'you should have said so' — RRILEY
Communication breakdown often occurs. Thus, it's best to be forthright to avoid the guessing game. RRILEY expressed her frustrations one feels when people are not transparent with their feelings on her latest R&B-pop single 'you should have said so'.
Such lead on can be vexing. "This track was birthed by a pet peeve I have, when people are not honest about their feelings and string you along when they could have just been honest about their feelings to begin with," RRILEY shared. "It is important to stand your ground and not dwell on unpleasant moments. This song serves as a reminder to pick yourself up, say your piece and move on from bad life experiences."
The song taps on psychedelic notes produced using simple, daily essential items like car keys, a coke can and credit cards. Playing on the key principles of ASMR, the acoustics of a 3D environment in the track stimulate a full-sensory listening experience. Close your eyes and listen to it in Spatial Audio exclusively on Apple Music.
---
Week of 15 November
'The Only Heartbreaker' — Mitski
'Smokin Out The Window' — Silk Sonic
'notgonnalie' — Shye
'The Only Heartbreaker' — Mitski
After teasing us with 'Working for the Knife ' earlier in October, Mitski finally announces details for her highly anticipated upcoming record Laurel Hell. The Japanese-American singer-songwriter continues to ponder on themes of heartbreak and resignation that fuels her catalogue. With pain and aching as its ingredients, 'The Only Heartbreaker', co-written with Semisonic's Dan Wilson, serves as the second single for her sixth studio album.
Mitski said in a press statement: 'The Only Heartbreaker' is about "the person always messing up in the relationship, the designated Bad Guy who gets the blame. It could simply be about that, but I also wanted to depict something sadder beneath the surface, that maybe the reason you're always the one making mistakes is because you're the only one trying."
'Smokin Out The Window' — Silk Sonic
Previously scheduled for early 2022, Silk Sonic aka Anderson .Paak and Bruno Mars brought forward the release of their debut album An Evening with Silk Sonic to 12 Nov, surprising fans and listeners. The duo definitely presents retro-soul at its finest with this project. From the saccharine 'Leave the Door Open' to the bouncy summer jam 'Skate', they now laments on breakup with 'Smokin Out The Window'.
The accompanying visuals for this emotion-led tune also see them doing groovy throwback choreography in wide lapel tuxedo jackets in a 70s style variety TV show.
'notgonnalie' — Shye
It's important to stay true and back our beliefs. Because indecisiveness will get us nowhere. Singapore-based electro-pop singer-songwriter and producer Shye finally drops her mini-album hello TRINITY and firms up her emotions with accompanying single 'notgonnalie'.
"'notgonnalie' is inspired by fluctuating feelings and emotions dictated by what a person is going through," explains Shye. "It explores how we can think too much and sometimes life feels like a dream, but ultimately it's up to us to decide if it's going to be a good or bad one."
---
Week of 8 November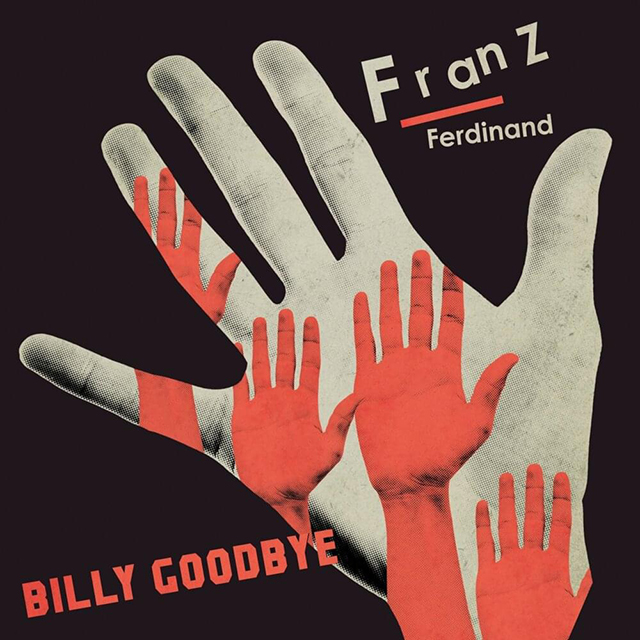 'Billy Goodbye' — Franz Ferdinand
'Kiss of Life' — Kylie Minogue and Jessie Ware
'Runway' — Cadence
'Billy Goodbye' — Franz Ferdinand
Not all friendships lasts forever. Hence, we should celebrate the best bits of it. Scottish indie-rock band Franz Ferdinand returns to express this in a new song 'Billy Goodbye' which will appear on their upcoming greatest hits record Hits to the Head. This dance-ready art-rock tune also features Audrey Tait on drums, replacing drummer Paul Thompson who left in October 2021.
On curating the tracks for the compilation album, Frontman Alex Kaprano explain in a press statement, "It's the same as writing a set list for a festival: You want to play the songs you know people want to hear. The hits. Bring the hits to the head. The heart. The feet. That means obvious singles, but also songs you know have a special meaning for both band and audience, like 'Outsiders.' We also added two new songs, recorded last year: 'Billy Goodbye' and 'Curious,' both co-produced at the last stage with Stuart Price. I have friends who believe you're somehow not a 'real' fan if you own a best-of rather than a discography."
'Kiss of Life' — Kylie Minogue and Jessie Ware
Kylie Minogue introduced the irresistible DISCO in 2020 and this year, she invites her pals to party with her in the upcoming star-studded DISCO: Guest List Edition. We've heard Dua Lipa and Years & Years so far. Now, Jessie Ware joins Minogue on the euphoric 'Kiss of Life'.
We're definitely in for a treat as both musicians made flawless dance records for their latest album release. The pair wrote the divine floor filler alongside James Ford, Danny Parker and Shungudzo. Furthermore, its accompanying campy video, directed by Minogue frequent collaborator Sophie Muller, serves serious glam visuals with a vintage 70s aesthetic.
'Runway' — Cadence
It's impossible for planes to take off without gaining momentum. That certainly applies to us as nothing will be achieved if we remain idle. With this in mind, local alternative rock band Cadence produced a guitar-driven 'anthem of defiant hope' that was initially written as a form of self-help.
Frontman Seth Chiam explains: "Hitting my 30s and not accomplishing what I imagined I would've in my 20s was particularly hard for me. I wrote the chorus lyrics as a reminder-to-self that if I just keep the faith and keep on keeping on, I'd eventually 'call it into being', even if I feel a little late to the game.
---
Week of 25 October
'Dance Magic' — Foxes
'Bound' — Wet and Blood Orange
'Pause + Reset' — Marian Carmel
'Dance Magic' — Foxes
When words can't express how you feel, dancing can be the answer. GRAMMY winner Foxes, aka Louisa Rose Allen, let her body do the talking on the second single off her upcoming third LP The Kick. This energetic tune certainly can dispel any inhibition with its catchy hyper-pop execution.
"This single is about being swept up by the chemistry with someone, and not being able to see the sometimes dark reality, dancing around each other in a fantasy you've both created," Foxes explains the track's inspiration.
'Bound' — Wet and Blood Orange
This is one collaboration we didn't see coming. But Brooklyn-based R&B-pop trio Wet and New York-based Dev Hynes' music sensibilities share a common DNA: Chill rhythms. Hynes fuses Wet's soulful yet ethereal trademark seamlessly on this hazy 90s funky bass track while harmonising his vocals delicately with Kelly Zutrau, Wet's leader.
Accompanying the song is a video directed by frequent Blood Orange collaborator Gia Coppola. In it, Zutrau explores a rainy Los Angeles and appears singing to a projected image of Hynes.
'Pause + Reset' — Marian Carmel
If only we can hit pause and reset in life. That's something Filipina-born and Singapore-based singer-songwriter Marian Carmel pondered about. The soulful blues tune produced by French producer, Charlie Kurata (Duumu) dives deep into frustrations that come with moving on from a relationship.
Carmel shares, "I had been trying to write a song about acceptance for the longest time, but I just couldn't. So I flipped the concept on its head and wrote about not being able to do that instead. After that, 'Pause + Reset' happened so quickly; I think that from the moment I let myself feel the frustration, it took away from the writer's block that I had."
---
Week of 27 September
'U&Me' — Alt-J
'Gilder' — Japanese Breakfast
'how r you sleeping' — Shye
'U&Me' — Alt-J
British indie-rock band Alt-J returns with new material after four years since 2017's Relaxer. The Mercury award-winning lads certainly emit positive vibes via 'U&Me' from their upcoming fourth studio album The Dream. Serving as the lead single, Alt-J showcased their signature off-kilter trait with upbeat layered guitar-synth backed by rhythmic tribal percussion beats.
On the track's origins, guitarist-vocalist Joe Newman disclosed in a statement that the song was pieced together during various soundchecks. "It gathered momentum on its own, it was best to just get out of its way. We were just there."
"It's about being at a festival with your best friends, having a good time, togetherness, and the feeling in life that nothing could be any better than it is right now," keyboardist Gus Unger-Hamilton chimed in on the song's meaning.
'Gilder' — Japanese Breakfast
A soundtrack can make or break a production. Thus, it's best to enlist a credible and befitting songsmith to express the project's intentions. The coming-of-age exploration game Sable nabs indie alternative rock band Japanese Breakfast, headed by Korean American musician Michelle Zauner, to imbue sonic textures and dimensions.
While the soundtrack consists of mostly soothing ambient-pop, the ethereal 'Glider' features Zauner's lush and warmth vocals accompanied by intricate layers of synth and piano keys.
"I was so lucky Daniel Fineberg and Gregorios Kythreotis from Shedworks invited me onto this game so early on," Zauner said in a statement. "I was immediately captivated by the world they'd built, a desert planet filled with mysterious natural and architectural wonders, and the story they'd imagined, one of a young girl coming of age through exploration. It was important to me that each biome in this world felt unique."
"I used woodwinds and vocal layering to make monumental ruins feel ancient and unknown, industrial samples and soft synths to make atomic ships feel cold and metallic, classical guitar and bright piano to make encampments feel cosy and familiar. I wanted the main themes to recall iconic works of Joe Hisaishi and Alan Menken, to fill the listener with the childlike wonder of someone on the precipice of a grand discovery."
'how r you sleeping' — Shye
Don't underestimate the importance of rest. With uncertainty and anxiety culminating from the ongoing pandemic, Shye unwinds from her energetic self to reflects her psyche with this mellow, heartfelt track. The Singapore-based electro-pop singer-songwriter encourages extending a helping hand too. Such support can definitely provide comfort and assurance, especially to reserved individuals.
Shye shares, "It was inspired by events that happened in 2020, a year filled with anxious moments, when sleep didn't come easy for me. Being an introvert, I do find it extremely hard to open up and talk to someone about how I'm feeling, even to my friends. It's also this feeling of not wanting to be a burden to others, hence the lyrics 'I'll make it look easy but it's never what it seems.'
"This single is a reminder to check in on our friends and loved ones because we may never truly know what someone is going through and the battles that they might be keeping to themselves. I hope everyone has someone that they can trust and talk to."
---
Week of 20 September
Montero (album cover) — Lil Nas X
'Valentine' — Snail Mail
'When You Fall' — RINES
'THATS WHAT I WANT' — Lil Nas X
Lil Nas X shrewdly ramps up promotions for his debut album Montero with memorable live performances and visuals. On his fourth single, the rapper-singer profess a longing to love with a punchy hip-pop anthem. Although the lyrics lean towards emotive confessional love, its accompanying video explains with an explicit narrative.
Directed by Stillz, the clip sees Lil Nas X finding love on the football field and campsite (a homage to Brokeback Mountain). Passion takes over and steamy scenes follow, as defined with his previous music videos too. But in the end, Lil Nas X walked down the aisle by himself to a familiar-looking priest (cameo by Billy Porter). "I want someone to love me," he sings. "I need someone who needs me/'Cause it don't feel right when it's late at night and it's just me and my dreams/I want someone to love me." Love is more than physical desires.
As a black queer entertainer. Lil Nas X remains true to himself and defying norms. This attitude provides a much-needed voice for many queer kids of this generation and assuring them to be comfortable in their own skin.
'Valentine' — Snail Mail
Romance comes in different forms. For Snail Mail aka Lindsey Jordan takes a stab at unrequited love on the leading single and title track of her upcoming sophomore album. Venting the extreme moods of anger and hopelessness, this synth-driven alt-rock tune hits the bullseye on frustration with a liberating hook.
Jordan reveals to injecting more "romance, heartbreak, blood, sweat, and tears" in Valentine. "I wanted to take as much time as possible with this record to make sure I was happy with every detail before unleashing it unto y'all," Jordan says. "Referring to the process as the deepest level of catharsis and therapy I have ever experienced would be a huge understatement. Valentine is my child!"
'When You Fall' — RINES
Not everything goes the way we want it to be. Rising eclectic Singaporean artist RINES taps into disco to shake off rejection and setback. Working with Los Angeles-based producer and multi-instrumentalist, Jaye Locke (LAUV, Mikky Ekko), and in-demand drummer and producer, Efajemue Etorama, Jr. (Moonchild, Common Souls, Kanye West & The Sunday School Choir), RINES latest single 'When You Fall' provides reassurance and encouragement with warm upbeat grooves.
"How does the heart break when the stars don't align? 'When You Fall' is one for all the almost-lovers. I wrote this song while confronting the bittersweet memories of a situationship with an almost-lover. Having to confront yourself through the inevitable grief of losing that special someone and yet not really. And to have to accept it even though it's too late and you've already fallen," RINES explains.
---
Week of 13 September
'LALISA' — LISA
'Pressure' — Ari Lennox
Atlas album cover — MJ Kuok
'LALISA' — LISA
As the third BLACKPINK member to release solo material, LISA's debut is highly anticipated. The main dancer-rapper and most-followed K-Pop Idol on social media showcased her Thai heritage with pride on lead single 'LALISA'. Written and composed by Teddy and Bekuh BOOM, the catchy 'Lalisa love me' hook in the chorus will certainly stick in your mind indefinitely when listened over Apple Music's Spatial Audio and Lossless format. One minor quip we have is that LISA deserves more than the basic verses on the track as she's capable enough to deliver refined lyrics.
LISA explained in the project's press conference, as translated by Soompi from a NAVER article, that the song would "show the strength of my name and my confident side". "I hope that people will hear the song and think, 'Wow, this is it. This is something only Lisa can do'." Speaking about the music video, she also notes that "the set and outfits… capture that Thai vibe well".
'Pressure' — Ari Lennox
Mention music divas and legends like Diana Ross, Chaka Khan, and Donna Summers come to mind. On her latest single 'Pressure', contemporary R&B diva in-the-making Ari Lennox salutes her illustrious peers in technicolour. This funky upbeat track features legendary producer Jermaine Dupri and supreme songwriting titans Bryan-Michael Cox and Johnta Austin. A sure-fire hit, we wager.
On the accompanying video directed by Chandler Lass, Lennox channels diva sensibilities while applying pressure with her sensual demeanour and touch rather than allow herself to succumb to the grips of love.
'Infinity' — MJ Kuok
There are no limits to creativity. But MJ Kuok pins down his motivations and positive energy on his latest track 'Infinity'. The Singapore-born, Hong Kong-based DJ fuses elements of ambient soundscapes, deep-house melodies over an uplifting, silky production to deliver a warm and bright tune.
Kuok says: "I wrote 'Infinity' during an early morning studio session in Hong Kong, where I'm currently based in. At that time, I was filled with a strong sense of love and deep fulfilment as the sun was rising and the world was still and at peace. I felt guided and limitless, believing that there is this positive force that has guided me to get me through to where I am now, giving me strength and courage — I'm talking about that rare sense of infinity. I wanted to try and capture that rare moment in this song to inspire listeners with that special moment."
---
Week of 6 September
'Good Ones' — Charli XCX
'I Still Have Faith In You / Don't Shut Me Down' — ABBA
'Breathe In' — DEON
'Good Ones' — Charli XCX
"The first single of my new chapter embraces all that my life has to offer in today's world," Charli wrote in a press statement. "Fame, glamour, inner demons, and global hits. The 'Good Ones' video sees me dramatically mourning the untimely loss of my partner, as I battle with the realisation that once again I've abandoned the goodness in my life, in favour of the sinister, with a visual aesthetic that marks a new era of me: Charli XCX."
'Breathe In' — DEON
DEON shares, "With everything happening at once at that point in time, I wrote 'Breathe In' on an exceptionally emotional night to remind myself to stay calm, be centered, and to inject some courage into my decisions — I cemented my decision to leave my job that very night. While developing this track in the context of the pandemic, I understood the full weight of this piece as a reminder to be steady when difficulties hit. As the first track taken off my upcoming EP, it sets the scene for the direction and intent for the rest of the EP. I can't wait for all of you to hear it when it comes out in 2022."
---
Week of 30 August
Meanwhile EP — Gorillaz
'When You Were Mine' — Joy Crookes
'Metro (4:35)' — Houg
Meanwhile — Gorillaz
The ongoing COVID-19 pandemic has thwarted many planned activities, including Gorillaz's scheduled performance at Notting Hill Carnival (aka the world's second-largest carnival). Despite this downer, the British experimental band surprised fans with an EP that pays tribute to its representation of Black British culture.
Onboard this project with creators Damon Albarn and Jamie Hewlett are rap newcomer Jelani Blackman, 10's iconic AJ Tracey, and London-based Jamaican-born Alicai Harley. The opening title track showcased the Blackman's smooth velvet vocals backed by dreamy nostalgic electronics that also aptly salute the celebratory carnival spirit.
According to the EP's press release, the songs are "a joyous homage to the iconic Notting Hill Carnival" where Gorillaz took the stage for the very first time in 2000 to perform a dancehall refix of 'Clint Eastwood'."
"Meanwhile Gardens are just 'round the corner from Memory Lane. If you get to Crawley you've gone too far", Gorillaz animated frontman 2D added in the statement.
'When You Were Mine' — Joy Crookes
Loving someone doesn't have to be possessing them in their entirety. For Joy Crookes, closure comes in the form of a song.
The South Londoner singer-songwriter of Bangladesh and Irish heritage expressed the poignant feeling with cinematic storytelling via a full brass section that detailed those passionate nostalgic summer nights.
Of the song Crookes explains, "'When You Were Mine' is a song I wrote about an ex-partner that ended up being with a man after we broke up. It's a song about accepting their love, but wishing the same for myself. I wrote it with the backdrop of Brixton because that is where their love unfolded and where I spent a lot of my childhood. We recorded a brass section (it was my first time recording brass and excited was an understatement); we wanted it to sound messy so Japanese whiskey was involved and listening to lots of Ebo Taylor."
Crookes' debut album Skin is highly anticipated since being nominated for the Brits Rising Star award as well as placing fourth on the BBC Sound Poll. Note your calendar: Skin will be released on October 15 via Insanity Records.
'Metro (4:35)' — Houg
We often get contemplative as we pursue goals. What makes them worth the effort though? Houg aka Sameh Wahba, a Singaporean chillwave artist-producer, ponders on the purpose to work and getting motivation from his passion: Music.
Pairing psychedelic funk melodies with introspective lyrics, he conveyed thoughts on working to survive, hustling for the dream, and the concept of time itself with 'Metro (4:35)', the first single off his upcoming debut album slated to release in 2022.
The song is based on Houg's vivid memory back in 2019, of every day in his time spent in Australia embracing its musical culture while having to work 6am shifts as a part-time cook to get by.
"These early mornings made it particularly frustrating trying to immerse myself in the liveliest experiences of the music scene, which would run into the late nights. These frustrations were embodied in my 'Metro (4:35)' experience — 4:35 being the time I started my day to do the necessary," he revealed. "Initially, I figured "eh, why not? Can't be so hard to juggle just the two things right?"; but it did eventually take its toll on me. I remember my fear on many a 15-minute walk to the train station in the Melbourne cold — that I had lost the plot, constantly asking myself what I had gotten myself into by choosing this life."
---
Week of 23 August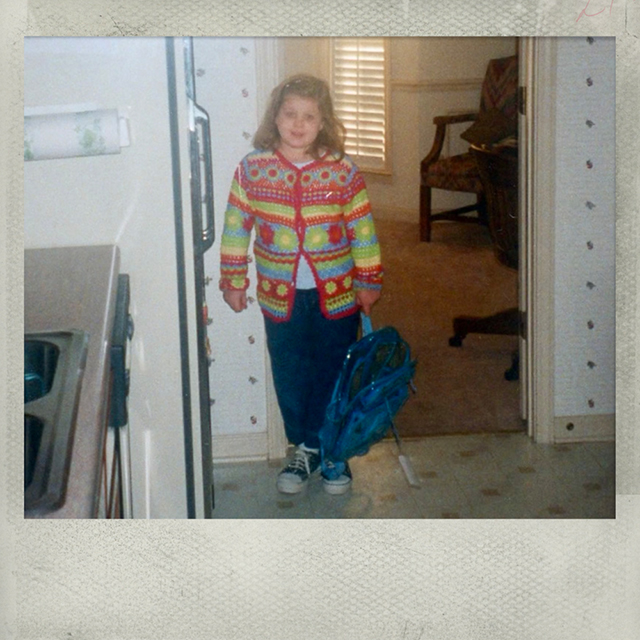 'Louie Bag' (feat. Smino) — Yebba
'Summer of Love' — Aluna & Punctual
'trees' — inch
'Louie Bag' (feat. Smino) — Yebba
Objects can hold meaning. People, places, and even time. For American GRAMMY-winning singer-songwriter and producer Yebba, a 'Louis' bag contains reflections on losing her mother to suicide and the pressure of signing to a music label. The moody raw track definitely tugs the heartstrings with her soaring vocals and honest lyrics.
Co-produced with frequent collaborator Mark Ronson and co-written with a group of respected peers including Q-Tip and guest rapper Smino, Yebba asserts on knowing her worth and not caving into industry norms.
"Someone said to me, 'You have to make sure this is not going to make you bitter. Bitterness will rob you.' And at the time I started that song I was in Resentment City, with all these labels trying to sign me and people pressuring me, telling me, 'you're never going to see a deal like this again,' when I just wasn't ready. So I said to them, 'If you ever tell me I'm going to miss my chance or I'm going to run out of time, I will pack my bags and go back to Arkansas and I'll quit singing. Because if I say I'm not ready because my mom just killed herself, then I'm not fucking ready. The answer is no.'" Yebba reveals the inspiration of the song in an official press release.
"I don't even own a Louis bag, but when I got my first check from publishing I wrote that line: "Put it in my Louis bag, don't let it overflow." It's for any label that tried to sign me — for all those men talking to me like that. It's me talking about all the confusion and the disarray I was feeling at the time, and delivering that right to their doorstep. I just sent those bad vibes right back to those motherfuckers."
'Summer of Love' — Aluna & Punctual
When the temperature rises, so do romance. Aluna hits up UK DJ-production duo Punctual on a bouncy electronic jam that'll fuel desire. Layered with energetic snare sounds, synth loops and precise drum rhythms, it encourages one to convey passion with body language. *side-eye wink*
"In the summer of 2020 we wanted to feel like we were gonna change everything. We also felt crushed at the same time and the first thing we needed was love from the person closest to us or just from ourselves to keep going. The summer of love. 2021 has this feeling of a darkness lifting and I just wanted to capture that", Aluna describes the song in a press statement.
'trees' — inch
Nature definitely has a soothing effect on the human soul. Hence, inch expressed this love with her latest single 'trees'. Taking the calming and sombre route with its production, the paced-down yet impactful ode sees her lament about finding comfort in nature surrounding us.
The lockdowns over the past months have affected many both physically and mentally. But inch proposed that we can take refuge in the simple things around us—things we have taken for granted so often—to heal and grow.
"During the lockdown period, many including myself, found ourselves constantly surrounded by four walls and the inescapable confrontation of my own thoughts. I often catch myself staring out my window, fixating on the energy of nature; the clouds shape-shifting, how the sun kisses buildings, and how the trees seem to dance at the will of the winds. Staring long enough, these trees would start to walk, lumbering around rootless and homeless. I felt a lonely comfort in this daydream and a little less depressed in my confinement," inch explains the track.
---
Week of 16 August
'Rumors' — Lizzo & Cardi B
'That Life' — Unknown Mortal Orchestra
'Won't Stop' — Tabitha Nauser
'Rumors' — Lizzo & Cardi B
The collaboration between Lizzo & Cardi B isn't just hearsay! Confirming their partnership with a meaningful jam about inner beauty and not succumbing to gossip, the duo certainly made an impact with their killer verses. Bouncy drum and bass, check. Big-band horns arrangements and catchy melody, check. Now all you've got to do is to twerk.
Its accompanying music video sees both Lizzo and Cardi B as greek goddesses that reminds us of The Muses in the 1997 Disney film Hercules. But this version is definitely raunchier with a play on Greek mythology with the heavily pregnant Cardi B as the fertility and lifelike pottery art.
'That Life' — Unknown Mortal Orchestra
Sometimes we feel like life is a long dream itself. Or there's no respite from reality at all. Unknown Mortal Orchestra frontman Ruban Nielson ponders this on their newest single, 'That Life'. Reflecting life's manic moments and volatility with astral synthesizers and languid guitar riffs, this mid-tempo psychedelic track grounds us to the sense of reality.
Nielson explained 'That Life' in a press release: "I saw this painting by Hieronymus Bosch called The Garden of Earthly Delights and in the painting there was a mixture of crazy stuff going on, representing heaven, earth, and hell. When I was writing this song, 'That Life', I was imaging the same kind of 'Where's Waldo' (or 'Where's Wally' as we call it in New Zealand, Australia, and the UK) of contrasting scenes and multiple characters all engaged in that same perverse mixture of luxury, reverie, damnation, in the landscape of America. Somewhere on holiday under a vengeful sun."
A puppet, created by renowned Daytime Emmy Award-nominated The Muppets and Sesame Street puppeteer and fabricator Laura Manns (who also designed the set), stars in the accompanying video that sees it dealing with both sanity and insanity.
'Won't Stop' — Tabitha Nauser
Motivation is energy for Tabitha Nauser. The soulful R&B singer returns with a sultry slow-burning jam dedicated to commitment. The track opens with evocative echoed guitar strums that segue into Nauser's lush vocals over a captivating hook with embedded devotion. It's an emotional one, indeed.
"'Won't Stop is about finding a passionate connection with someone, both emotionally and intimately. It's about allowing yourself to fall madly in love and giving up all control to your significant other knowing that this person is going to respect and reciprocate the love that you need. I really wanted to have a track that represented how I felt", Nauser shared. "I realised everything I knew or understood about love before them, didn't make sense. Also, I was exploring this whole new realm of what I always wanted love to be like for me and it felt almost too good to be true."
---
Week of 9 August
'Take My Breath' — The Weeknd
'seaside_demo' — SEB
'Our Story' — Dru Chen
'Take My Breath' — The Weeknd
Why fix something if it ain't broken? Given the success of his synth-focused 'After Hours' era, it's natural for The Weeknd to continue on with new wave electronics and even dabble with disco. "Take My Breath' sees The Weekend reuniting with hitmaker and superproducer Max Martin for a glossy tune that'll make disco legend Giorgio Moroder proud.
Co-writers and producers Ahmad Balshe and Oscar Holter injects a refreshing synthwave arrangement that'll encourage everyone to flaunt their funky moves on the dancefloor.
In the simultaneously-released Cliqua-directed music video (which comes with an epilepsy warning), The Weekend got his breath is taken away as he's strangled by his love interest's braids at a futuristic nightclub.
'seaside_demo' — SEB
Don't underestimate a music demo because it may go viral and become a huge hit. This happened to LA-based musician SEB. The indie lo-fi singer-songwriter-producer got his breakthrough via TikTok by mashing 'seaside_demo' with Harry Styles' 'Watermelon Sugar'.
Now, SEB decides to gift the world the dream original song by itself. "I literally want people to hear me and all my flaws. For better or for worse, I want to bring them to my special place in hopes they find some comfort there too," He explained on the decision to release the song in its entirely.
"One of the main things that helped me, when I first started to experience major anxiety, was looking forward to catching the sunsets," SEB described the chill summer-tinged track. "I remember how madly in love and comforted I was with all the colors and so I knew that's how I wanted my music to sound."
'Our Story' — Dru Chen
No two beings are the same. But we can try to show empathy and find a common ground. On his recently released 4-track EP, Australian artist-producer Dru Chen muses on dealing with all facets of the human experience and the yearning for acceptance that we all seek with the psychological indie-pop lead single 'Our Story'. Chen aptly expresses it, "When the people have gone and left the party, and you're all alone once again; how do you cope with the emptiness?"
Presenting it with easy-listening guitar chords and appealing percussion rhythm, the core sombre message is conveyed meticulously without a dreary mood.
We can't make sense of our breakdowns, but we can slow it down, let it ride and come back to ourselves. "This song was my way of dealing with that feeling—that existential dread. It felt like therapy writing this song," Chen shared on penning 'Our Story'.
---
Week of 2 August
'Skate' — Silk Sonic
'Safety Dance' — Angel Olsen
'Secret Life' (feat. Lana Del Rey) — Bleachers
'Deserter' — Chasing Daylight
'Skate' — Silk Sonic
Super-duo Anderson .Paak and Bruno Mars bring their funk this summer with the upbeat 'Skate'. About half a year since the release of their chart hit 'Leave The Door Open', the project duo sought to extend their reign with another jaunty rhythmic tune.
Of 'Skate', Mars told Apple Music the song came about as part of thought exercise in the studio. "Me and the team was thinking about what if we were performing in the middle of a roller rink, what would that baseline be doing? What would the guitar be doing? What would the drums be talking about? And I wanted to play congas and that's what you get. You get a song called 'Skate'. Talking about I'm trying to float. I'm trying to glide."
Included as part of the duo's highly anticipated project, An Evening with Silk Sonic, set to release later this year, 'Skate' will find its way to playlists with its catchy throwback groove. So put on some rollerblades and glide towards the dance floor.
'Safety Dance' — Angel Olsen
The absence of nightclubs and music festivals is causing a dancing itch that begs to be scratched. American indie singer-songwriter Angel Olsen acknowledge such pleas and proceeds to queue an all-covers Aisles EP that consists of 80s classics.
Revealing her second single of the EP to the world, Olsen's take on Men Without Hats' 'Safety Dance' replaces the original exuberant synth with woozy melodics. The sluggish tempo and haunting atmospheric electronic tones dictate the volatile moody jam fit for both lockdown and quarentine.
"I felt this song could be reinterpreted to be about the time of quarantine and the fear of being around anyone or having too much fun," Olsen described the track in a press statement. "It made me wonder, is it safe to laugh or dance or be free of it all for just a moment?"
'Secret Life' (feat. Lana Del Rey) — Bleachers
Jack Antonoff finally dropped Bleachers' latest LP Take the Sadness Out of Saturday Night over the weekend and a notable cut must be mentioned. Lana Del Rey makes an appearance vocally on 'Secret Life' as a featured artist to support close pal and collaborator Antonoff in addition to co-writing another track on the ('Don't Go') with him.
The duo goes way back with Antonoff co-produced and co-wrote the majority of Del Rey's previous two albums, Chemtrails over the Country Club and Norman Fucking Rockwell!.
Driven by tender strings of the acoustic guitar, 'Secret Life' is unmistakably a ballad that exudes a pensive vibe while expressing the topic of companionship. "I'm sick of chasing after all my ghosts, been trying to tell you I want you the most", Antonoff shared insights of the song via Instagram.
'Deserter' — Chasing Daylight
When is it feasible to push on or concede defeat? Homegrown alternative-rock band ponders with their latest single 'Deserter'. This tune imbues the band's story of rising above—from hard training and overcoming obstacles of doubt and fear—in attempts to unleash their full potential.
Using a war-centric theme, the lyrics outline the mind of a soldier facing his psychological fear while fleeing the battlefield, coming to grips with what it means to fight back. Melody-wise, frenetic guitar riffs blend into an anthemic rock-gospel coup as the two genres distinctive genres are rarely tackled by Southeast Asian bands.
"This is an unapologetic song. The whole punchline of 'Deserter' is about the angst and grit you sometimes have to channel to win your fights. You know it's analogous to competitive sports. Runners call it finding your 'second wind', or boxers call it the 'inner rage', or anime pop-culture calls it 'bankai', the band describes.
"Coming out of recording 'Deserter' we felt like a different band, so this was transformative for us. We hope it will resonate with anyone who's fighting their own inner wars too." frontman and vocalist Yap Wei Chiang adds.
---
Week of 26 July
'Say What You Will' by James Blake features GRAMMY-winning musician FINNEAS in the music video.
'Okay' — Porches
'say it back' — Charlene Su
'Say What You Will' — James Blake
It's alright to march to your own beat and ignore detractors' chatter. Thus, the current Los Angeles-based North Londoner backed this mindset via the first single from his upcoming album Friends That Break Your Heart.
While Blake croons, "I can find my way with no superpowers/ I can take my place without becoming sour/ I might not make those psychopaths proud/ At least I can see the faces of the smaller crowds," he reassures on finding contentment and getting recognised for small successes. Production-wise, the moody track builds up into a liberating indie-pop arrangement with Blake's signature falsetto at work. Is he doing a crossover between experimental alternative and the orthodox through intricate hooks?
"The song is about finding peace with who you are and where you're at regardless of how well other people seem to be doing. Comparison really is the thief of joy," Blake explained through a press release.
Its accompanying video also illustrates this message. Starring his good pal FINNEAS, the visuals portray the popularity disparities between both musicians.
'Okay' — Porches
Seemingly directed at his ex-partner Okay Kaya (aka Kaya Wilkins), 'Okay' signals an advancement for New York artist Aaron Maine, whose music alias is Porches. Tapping into the glossy 90s adult contemporary sound, Maine emerged out of isolation after a year with a banging determination to reconnect with the world. We love the throwback filter applied to its complementary video too.
This track also serves as a preview to Maine's upcoming album All Day Gentle Hold! The album is definitely a celebratory collection of songs. Harder, faster, shorter and louder than any other Porches record, it's direct and pointed, charged up and chaotic, described by Maine as "the most energetic, off-the-cuff moments, collaged together into the most captivating songs [he] could make."
He continued, "I recorded this album in my room between October 2019 and April 2021. The world was flipped and I wanted to make something injected with as much love, urgency, and lust for humanity as I possibly could."
'say it back' (feat. YAØ) — Charlene Su
Emotions aren't predictable. Hence, you've got to express them either with words or actions. Local Pop-R&B singer-songwriter Charlene Su wants you to exhibit resolution and dispel hesitation with her new tune from her newest and EP onlyfriends.
'say it back' details the confessional dilemma of two individuals interested in each other but neither party is making the first move and taking it forward. Su expressed this scenario with bashful undertones while sustaining hopes with a lush vocal delivery.
YAØ backs her up with confidence through a collaborative writing effort and the tune is further enhanced with the help of Auzaie Zie (brb., Disco Hue), Isaac Miranda, Pravin Sivarama and Shaykh Akbar.
"We have all felt disappointment and the ache of heartbreak before, be it unrequited feelings for a crush or even within friendships. I think of this EP as my coping mechanism of sorts for that disappointment; it's really just me whining and trying to get over my feelings in a very melodic, pop way", Su described the intentions of this record.
---
Week of 19 July
'Wild Side' (feat. Cardi B) — Normani
'could cry just thinkin about you' (full version) — Troye Sivan
'Hopelessly Devoted To You' — Aisyah Aziz and YAØ
'Wild Side' (feat. Cardi B) — Normani
Why not bare it all? Former Fifth Harmony member Normani embraces that thought and returns with another summer tune. But this time, she cranks the heat up a few notches with her 'wild side'.
The single cleverly samples Aaliyah's 1996 hit 'One in a Million' while exuding a sensuality with Normani's seductive vocals that makes this befitting as a bedroom jam. Also, Cardi B's guest verse is simply a cherry on the cake.
Accompanying the track is a Tanu Muino-directed visual (who recently directed Cardi B's 'Up') that's choreographed by the renowned Sean Bankhead, who also choreographed Normani's 'Motivation' video — an iconic visual ode to the late 90s-early 2000s.
Speaking about the new track and working with Cardi B, Normani reveals in a press statement, "I had already been in rehearsal for about three weeks preparing for the video when [Cardi] heard the record for the first time. She really showed up for me and brought this record to life by simply doing what Cardi does best. I love that woman down and I'm forever grateful."
'could cry just thinkin about you' (Full Version) — Troye Sivan
Troye Sivan's definitely not gonna leave us hanging. Finally released in its complete form, 'could cry just thinkin about you' first appeared as an interlude on the Australian singer-songwriter's 2020 In A Dream EP.
Now we can thoroughly immerse in this reflective breakup tune along with its complementary video which shows Sivan performing the heart-wrenching ode of not being able to get over someone in a swimming pool with a sailor hat on.
"I wrote this song crying in my kitchen just as life started to fall apart a bit." Sivan shared details about the song on social media. "Recorded the vocal there n then, and put it as an interlude on the EP. now..surprise! could cry just thinking about you (Full Version) is out on all streaming platforms. ? saddest song ever but we okay now. Sorta."
'Hopelessly Devoted To You' — Aisyah Aziz and YAØ
Devotion deserves credit. Hence, local musicians Aisyah Aziz and YAØ celebrate timeless romance via their rendition of a classic song 'Hopelessly Devoted To You'. The duo explores this iconic Olivia Newton-John tune and reinterprets it to reflect love in contemporary times.
The act of undying devotion is vastly different in this day and age. What may have seemed like an act of youthful tradition in the past—gestated through dewy-eyed crushes and forged through wedding vows—seems like a relic in the face of modern romance. Thus, this duet serves as a passionate reminder for coupled lovers.
"Honestly, I was really nervous working with Aisyah Aziz as she is such an amazing vocalist and artist. But I really enjoyed the process of arranging the cover together because through our discussions, it felt like I got to know her better in person," YAØ says about this collaboration. "It made me realise that we shared so much in common. The love for music and singing really brought us together and we came up with something special."
---
Week of 12 July
'NDA' — Billie Eilish
'Bouncin'' — Tinashe
'Triumph' — MJ Kuok
'NDA' — Billie Eilish
As we inch closer to the release of Billie Eilish's sophomore album, the multiple GRAMMY winner drops yet another cut that offers more insight to Happier than Ever. This latest track is more experimental and upbeat than her previous singles. So, if you miss When We All Fall Asleep, Where Do We Go?-era Eilish, you'll definitely dig this.
Its deeply personal lyrics such as expressing her struggles with fame involving stalkers and even asking her love interest to sign a non-disclosure agreement (thus NDA) cements the fact she needs privacy too. Eilish also self-directed the video visuals which was shot in one take and features her walking alone at night on a foreboding street until racing cars dangerously whizzed past her.
Eilish discussed the single in a recent episode of New Music Daily with Zane Lowe on Apple Music where she expressed her belief that everyone should have a right to having a private life. "I respect people's privacy, I respect the public's privacy, my fans' privacy," she said. "I want them to have their own lives and do their own thing, and then we come together and connect.
'Bouncin" — Tinashe
Without any indication, cult indie R&B darling Tinashe released a new song that appears to be part of her project, 333. The dancefloor-ready tune is summer-appropriate and showcased her sultry vocals on top rhythmic catchy pop beats.
Context-wise, 'Bouncin' finds Tinashe tapping into passion and physicality to attract a potential other. "Watch it bouncin' on the ground / Got my edges sweating out / Turn it up extra loud," she vamps coyly. We wished people would stop sleeping on her music and blast them on the speakers soon.
'Triumph' — MJ Kuok
What defines winning in life? For Kuok, it's all about overcoming the odds and challenges while achieving a targeted goal. The musician previously known as JUN and MMXJ has been working on a full-length album Atlas and 'Triumph' fits aptly in it.
The uplifting melodic house track expresses its message with ethereal synths with wistful beats that imbues a sense of succession and achievement in listeners, transporting them to a place where anything is possible.
Kuok shares of the track,"I was working on 'Triumph' during my quarantine stint in Hong Kong where I came to be with my partner. As we were both not living in the same country at that time, I wanted the single to be a celebration of sorts. To finally reunite and be together despite the challenges we have faced, especially during this current climate, it was a mixture of relief and a new sense of hope. This song is my personal tribute to anyone out there who wants to or is in the progress of pursuing their dreams. The sky's the limit, and all the more we should work towards achieving our goals."
---
Week of 5 July
'Piggy/Sad But True' — St. Vincent
'Weekend Run' — Unknown Mortal Orchestra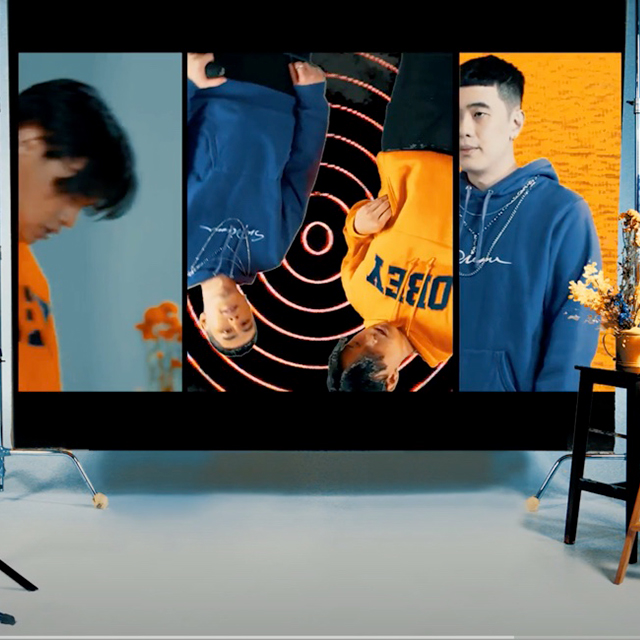 'saint' — brb.
'Piggy/Sad But True' — St. Vincent
We stan when legends cover legends. To celebrate the 30th anniversary of Metallica's 1991 self-titled album (best known as The Black Album), St. Vincent remade an iconic song for The Metallica Blacklist. This compilation album features 53 different covers of Black Album songs and will benefit 52 charities, all chosen by the artists who contributed to the record.
St. Vincent's take on 'Sad But True' amps up the glam synth and sinister vocoder-ed vocals. Interpreting the track with Industrial metal art-rock vibes, the GRAMMY-winning musician showcased her dexterous guitar prowess with ease.
In addition, if you managed to snag the exclusive Record Store Day release of this double A-side vinyl drop, you'll be rewarded with another excellent tune—St. Vincent's version of Nine Inch Nails' 'Piggy'. Yes, Dave Grohl is featured on the drums in this rendition.
'Weekend Run' — Unknown Mortal Orchestra
A week doesn't feel right without TGIFs, splurging Saturdays, and brunch Sundays. In true UMO style, frontman and bandleader Ruban Neilson loops the days of the weekend over a repetitive psychedelic groovy beat.
The single marks the project group first new material since 2018's Sex & Food. But UMO has constantly released tracks after with collaborations via Free Nationals' 'Beauty & Essex' in 2019, Aminé's 'Buzzin' and Gorillaz' 'Song Machine' series on 'Severed Head' alongside GoldLink in 2020.
Nielson described the track in a press statement: "At the end of the day I don't take for granted that I have the perfect job. I truly work to make music that will set someone's day right and I think that shines through on 'Weekend Run'."
'saint' — brb.
Always pushing boundaries, Esquire Singapore's handpicked local creative trailblazers Alt-pop band brb. is back with their sophomore EP fleur that's powered by modern soulful production laced with rhythms.
Kicking it off is the dreamy jam and lead single 'saint'. The song hints where the band is heading to next sonically and marks many first for the trio, including involving all members to provide their vocals for the track.
Clo explained that 'saint is a metaphorical representation of the unexplainable attraction that blurs the lines between love and manipulation'.
---
Week of 28 June
'You Right' — Doja Cat & The Weekend
'Hellboy' — Greyson Chance
'do i, do i' — inch
'You Right' — Doja Cat & The Weeknd
One of the most highly-anticipated summer albums have finally dropped and we're certainly diggin' it. Doja Cat's Planet Her is filled with tightly composed chill mid-tempo jams. While everyone is fawning over the Ariana Grande-featured 'I Don't Do Drugs', attention must be paid to The Weeknd-starring 'You Right'.
Catchy af, the hook "You right, I got my guy. / But I, I can't help it, I want you", sung by Doja will stay glued in your mind all day. Flirting with someone even though having loyalties to their respective partners, the duo tempts with coy and bouncy beats.
On contributing to the song, The Weeknd shared with Billboard in an interview: "Doja is a star, and has created a unique universe you just want to lose yourself in." He added, "She's got such drive and vast creative vision that we will be seeing her impact for a very long time to come."
'Hellboy' — Greyson Chance
Chance's recent EP Trophies almost slipped under our radar but thankfully we chanced upon it via 'Hellboy'. Serving as the second single, this assertive track starts off calmly, showcasing his smooth vocals and then segueing into a confident club banger.
"I was thinking a lot about the energy I try to grasp when I'm getting on stage, which is this over-confidence," Chance describes the track on Grammy.com. "'Hellboy' was my attempt to do that without a stage accessible to me."
"Le paradis n'est pas réel / Sauf si tu es avec moi," Chance declares. Translating to "Heaven isn't real unless you're with me", it's indeed fitting to use the language of love to express this sentiment.
'do i, do i' — inch
Music transcends the spoken word. But it'll be great if there's an additional poetic layer added to a purposeful melody. inch's latest comeback finds her refreshed, recharged and reinvented with a brand new energetic tune.
Included in her upcoming 2-part EP childish, this vulnerable delivery marks inch's first bilingual (English and Mandarin) song, with the latter titled '欲擒故纵'.
"'do i, do i' touches on the toxic and intoxicating feeling of being in a bad abusive romance- the push, the pull, the pleasure and pain. It is the feeling of being in an echo chamber of the good and bad memories; the struggle with and against an invisible entity that twists, turns, and gaslights. It is ultimately about the journey of grieving, acceptance, and walking away and coming out a little stronger." inch describes the song's origins.
---
Week of 21 June
'Don't Hit My Line' — Aluna & Tekno
'Free' — Parcels
'not rly' — Shye
'Don't Hit My Line' — Aluna & Tekno
Even after releasing her acclaimed solo debut album Renaissance last year, Aluna continues to release quality bangers to keep listeners intrigued. This includes her newest cut, 'Don't Hit My Line'.
Enlisting Nigerian musician Tekno to spice up the verses and entrusting production, mixing and mastering to Norwegian electronic maestro Lido, the Afrofusion-centred track is able to entice one to dance without hesitation and exuberantly. Just like the leads in its accompanying music video. Context-wise, 'Don't Hit My Line' focuses on unrequited love and friend-zoning.
"Don't Hit My Line' is where I think the future of dance music is—where boundaries that have separated house music styles in Europe and Africa are being transcended to create a new sound—one that is welcoming and inclusive", Aluna described the song.
'Free' — Parcels
The wait is finally over. Fans of the Europe-based Australia-born indie band can now jam to their first new material in three years. And it's worth the wait. This upbeat carefree anthem is a summer-ready piece backed with jolly piano melodies and high-spirited drums.
"Jules wrote this song one morning when we were in lockdown, split up across separate sides of the globe," the band said. "While the lyrics appeared to grapple with complications in his long-distance relationships, it couldn't help but feel like a letter to the rest of the band at the same time.
"To express oneself openly and truly without fear is a freedom many of us don't even realise we're without. Recognising it is an uplifting moment because then we can start to work on it. In Jules' case, this manifested in 'Free'—a hopeful call across the world for vulnerability and realness from a sunny garden in Mullumbimby."
'not rly' — Shye
Self-doubt is destructive. Instil believe and trust your gut with some help from Shye. The local electro-pop singer-songwriter single-handedly wrote, record, produced and mixed her latest experimental single, proving that it's possible to achieve excellence while trusting your gut.
"I think we all have insecurities and sometimes we let them get the better of us when we turn a blind eye to red flags and put others on a pedestal. The song is about waking up to know your own name and what it stands for," explains Shye.
"With every release, it is my hope that it shows some kind of growth. It may be a little different from what I've put out before but I do enjoy pushing the envelope. I do also hope that the message of the song resonates with listeners and hopefully it encourages others to love and respect themselves more."
---
Week of 14 June
'Solar Power' — Lorde
'You Don't Own Me/Canopy' — serpentwithfeet
'You Like The Chase' — Marian Carmel
'Solar Power' — Lorde
Nothing stays constant. Not even the great Lorde. In her first new material in four years, the New Zealand singer-songwriter surprised many by trading her signature brooding rhythms for something bright and glowy. Furthermore, it's beach-appropriate too.
Lorde co-wrote this chill breezy number with frequent collaborator Jack Antonoff. Featuring notable backing vocals from friends Clairo and Phoebe Bridgers, she's all charged up to be this summer's shiniest chart-topper.
Speaking to Zane Lowe on Apple Beats 1 on being inspired by Primal Scream's 1990s hit 'Loaded', Lorde said: "I had never heard Primal Scream in my life. I'd been told to check them out. I wrote the song on the piano and then we realised it sounds a lot like 'Loaded'. It's just one of those crazy things that they just were the spiritual forebears of the song."
Of her guest backing vocalists, she gushed and called them "god-tier female vocalists". "I love those girls so much," she said. "They killed it on the song […] They both just crushed. It was such a pleasure for me to have them. So talented, so cool and I've never had any other voices on my songs."
'You Don't Own Me/Canopy' — serpentwithfeet
Always practice self-love and be uniquely you without being a narcissist, of course. Josiah Wise aka serpentwithfeet conveys this by covering Lesley Gore's 1963 hit 'You Don't Own Me' for Orbitz's latest Travel As You Are ad campaign, which invites all people to travel freely "on their own terms, not the ones society created for them.". He is also the first Black male LGBTQ+ artist the popular tune.
While staying true to the original version's sombre sentiment, Wise's also updates the smooth tune with accented emotional beats. This progressed into 'Canopy', a melancholic lovelorn original number that fits like a complementary puzzle piece to Gore's classic.
'You Like The Chase' — Marian Carmel
Nobody likes a wild goose chase or being ghosted. Thus, Singapore-based Filipina born singer-songwriter Marian Carmel expressed this frustration in her latest single. Juxtaposing a lighthearted melodic front with darker and outraged lyrical undertones, Carmel goes bold on this dazzling Leo Goh-produced track.
"The song features a flirty and sassy persona; She giggles and she makes snide comments hidden in the track", Carmel explains the track. "I made something that wasn't melancholy for a change and it showed a very rare playful and sarcastic side of me."
---
Week of 7 June
'How Not To Drown' — CHVRCHES & Robert Smith
As promised by vocalist Lauren Mayberry, CHVRCHES' second single off their newly-revealed upcoming album Screen Violence exceeds expectations. Plus The Cure's Robert Smith is on board. What's there to nitpick? The emotive track about depression and isolation provided relief to the band members while going through a life-changing event.
"These lyrics are about a time when I just wanted to disappear, and the only time I ever thought about quitting the band. I felt like I was in over my head at the deep end and not sure how to get back," Mayberry shared her sentiments on social media.
"But I did get back. And if you've felt like that, I hope you find your way back too. This is the chapter on what to do after they dig you up."
'House Burn Down' — King Princess
Listening to high-fidelity quality music is bliss. Thus as a gift, American singer-songwriter and Mark Ronson's protogé King Princess recorded a studio version of a live fan-favourite song 'House Burn Down'. This personal yet fiery tune backed on glam guitar riffs details self-destruction with its metaphoric lyrics.
She explained in a recent interview with Apple Music's Zane Lowe: "I'm just so excited this is coming out because my fans have been….my sweet, sweet chickens, have been asking for this song forever and I've been playing it on tour, and I haven't given them the recorded version because I didn't have one. I always had so much fun playing this live and then I just started getting encouragement online. And I think that's a really special thing to experience somebody who was invested in something that's not even out telling you, "Please give us this." So I felt really lucky that, that happened. It felt right. It felt fortuitous."
'Fire In The Sky' — Electrico
After dropping a collection of reworked B-sides weeks ago, the veteran local indie-rock band is back with all-new material since 2008's We Satellites. This surprise studio EP titled Left of The Century consists of four tracks, including lead single 'Fire In The Sky'. Showcasing vigour, this epic quickfire tune highlights a declaration of love and promise to be there for someone special.
Of the EP, lead singer-guitarist David Tan says: "It's great that we got off our butts to do it. There is excitement, a kindling of the feelings we used to have." He adds: "Our priorities have changed, and we are doing it without expectations. We want to go back to our roots, to see where we were, and are now."
Bassist Desmond Goh explained the album title captures the spirit of the times: "It feels right to us. The recording took a bit of time. Plus, this is our 25th anniversary as a band." And drummer William Lim, Jr concurs: "This EP feels quite different from our past albums, with a more complex and layered rock sound with a modern edge."
---
Week of 31 May
MØ — Live To Survive
박혜진 Park Hye Jin — Y DON'T U
Gareth Fernandez (Feat. Linying) — Could Have Been Us
Live To Survive — MØ
The philosophical question on human existence is still a mystery. But life goes on no matter what happens. Hence, Danish pop minx MØ ponders on forging forward through difficulties faced in life with her latest single 'Live to Survive'. Collaborating with breakout producer SG Lewis and co-written with Caroline Ailin, this euphoric, empowering anthem with punchy bass and 80s synth serves as an uplifting declaration to persevere.
"[It's] very much about pulling yourself through a shitty time and coming back stronger on the other side," MØ explains in a press statement. "But it's also about forgiving yourself for those mistakes. It's going to happen a few times in your life, so you need to get back on the horse."
Y DON'T U — 박혜진 Park Hye Jin
Affairs of the heart are complicated. Thus, Park Hye Jin lays her emotions out into a song and got both Clams Casino and GRAMMY-nominated NYC duo Take A Daytrip for an introspective emotional track that soothes every aching heart.
Contemplating heartbreak and rejection, Park slips seamlessly between the half-spoken-half-sung vocals of the chorus' central refrain, "why don't you love me?", and raps the verses in Korean (her native language) that's delivered over the track's stuttering beat.
Park shared via a press statement: "This song had too many journeys before being released right now. It deserves to be listened to. I first recorded it when I lived in London. I remember when I was a little more innocent and pure. Hye Jin is more innocent when she falls into such a love; not anymore though I guess."
Could Have Been Us (Feat. Linying) —  Gareth Fernandez
Following 2019 hit, "Achilles," and 2020's heart-wrenching ballad, "Put You Through", the soulful singer-songwriter closes the loop of passion with 'Could Have Been Us'. Furthermore, Producer Shaykhandbake returns to continue weaving tender piano lines alongside a rich, gospel-style choir to provide a warm aura.
Local chanteuse Linying co-wrote the song with Fernandez and also lends her delicate vocals to the track. The result is an emotive ballad constructed with their emotionally resonant songwriting.
---
Week of 24 May
'Stop Making This Hurt' — Bleachers
'Blue Banisters', 'Text Book', 'Wildflower Wildfire' — Lana Del Rey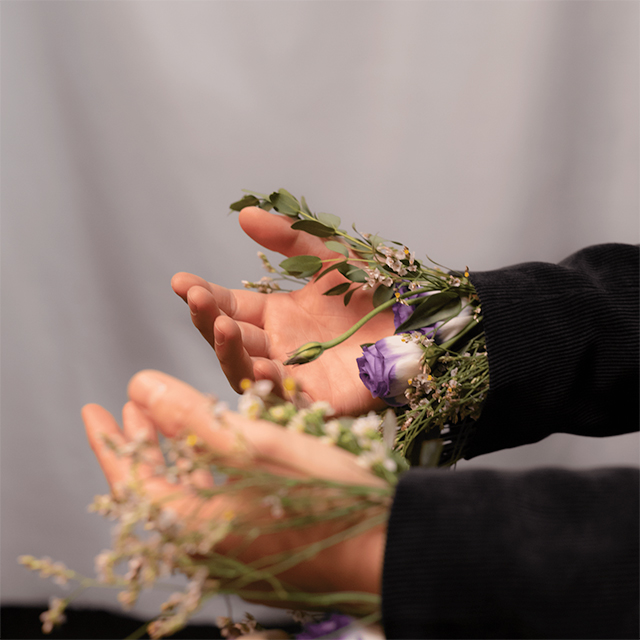 'Eiffel Tower' — Dru Chen
'Stop Making This Hurt' — Bleachers
Don't suffer in silence. Hence GRAMMY-winner Jack Antonoff liberates himself with a punchy pop-rock anthem to chase away his inner demons: Depression. Of course, as with every Bleachers' song, it's laced with glossy synth and an infectious sing-along hook.
Antonoff explained this track in a press statement: "It's a line that had been ringing in my head for years. I fell into a dark place after a loss and then started to have that feeling of rage toward the depression—which is when you know there's a way out. Started looking at the people close to me in my life and finding all the ways we keep ourselves from breaking through. 'Stop Making This Hurt' started ringing more and more in my head. Then the pandemic hit and I got the band in a room and we played like we may never play again."
"At that point, it took on another meaning. Found myself banging at the door of the next phase of my life and to open [it] brings up all the darkness from the past and what's holding you back. I could intellectualize it for days but what I'm truly left with is a voice in my head shouting 'Stop Making This Hurt.'"
'Stop Making This Hurt' appears in Bleachers' upcoming album Take the Sadness Out of Saturday Night, out July 30th.
'Blue Banisters', 'Text Book', 'Wildflower Wildfire' — Lana Del Rey
Lana Del Rey keeps on giving us gems this year. It's only been two months since the release of Chemtrails Over The Country Club and now we have new material taken from yet another album (besides Rock Candy Sweet) revealed by the American singer-songwriter. Furthermore, she dropped three songs with this announcement!
Title track 'Blue Banisters' along with 'Text Book' and 'Wildflower Wildfire' is a hushed minimal affair that mostly focuses on Del Rey's dreamy vocals and cautious piano keys, save for some core accented drum beats.
'Blue Banisters' is a ballad about moves on from an anticipated love and finding strength within oneself while the moody personal 'Text Book' contains a not-so-subtle hint on Black Lives Matter. Lastly, Wildflower Wildfire' confronts a strained family relationship.
Del Rey co-wrote the former two with Gabe Simon of indie rock band Kopecky (Dua Lipa, mxmtoon), while she co-wrote 'Wildflower Wildfire' with veteran rap producer Mike Dean (Kanye West, Travis Scott), who also produced the single. Blue Banisters will be released on 4 July (Independence Day).
'Eiffel Tower' — Dru Chen
Those down for some romance should give Chen's latest release a spin. The Singapore-based singer-songwriter pens a passionate R&B tune about laying one's heart on the line for something which is never quite guaranteed. Indeed, love is all about taking risks while encouraging us to let down our guard and let a lover or, l'amoreux, into our lives.
"It was written during a time of intense vulnerability, when life and love went through tumultuous ups and downs," shared Chen in a press statement. Eiffel Tower was jointly written by Joel Tan of Gentle Bones and Chen, and solely produced by the latter.
Choosing the iconic tower from the city of love as inspiration was a no brainer. Because 'Eiffel Tower' aims to transport listeners to its namesake and impart that high, giddy feeling you get when experiencing happy moments with a loved one.
"We can choose to come out stronger, more invigorated, and more alive than ever," Chen observes, "That is the ultimate human experience."
---
Week of 17 May
'Gone' — Jorja Smith
'Motorbike' — Leon Bridges
'I Can't Sleep' — YAØ
'Gone' — Jorja Smith
Loss results in laments and regrets. On Jorja Smith's returning anticipated EP Be Right Back, the British soul singer-songwriter mourns a lost love. This lush electro-tinged bluesy single features Smith's stirring vocals backed by a velvety piano loop and glitchy drum beats that certainly expressed passion and pain.
"There's something about being able to write about one thing and for it to mean so many different things to others," Smith said of this song via a press statement. "I love that this song, well any of my songs really, will be interpreted in different ways, depending on the experiences of the people listening. This one is just me asking why people have to be taken from us."
In addition, Smith spoke about the inspirations behind her recently-released EP. "It's called [Be Right Back] because it's just something I want my fans to have right now. This isn't an album and these songs wouldn't have made it. If I needed to make these songs, then someone needs to hear them too."
'Motorbike' — Leon Bridges
Bonnie and Clyde—but make it on two wheels. Texas-born American soul musician Leon Bridges achieved this with the help of pal Anderson .Paak. The latter directed the music video for Bridges' newest single 'Motorbike', which is included in his upcoming album Gold-Diggers Sound. Curious? It showcased the sepia-toned R&B track on background while engaging in an intense relationship.
"The inception of the song started with this afrobeat-type instrumental that my homeboy Nate Mercereau made," Bridges said of 'Motorbike' in a press statement. "Prior to the session, I was in Puerto Rico for my 30th with some of my best friends, and the energy of that trip totally inspired this song. 'Motorbike' is about living in the moment and escaping with someone. It's the personification of that unspoken chemistry you have with that person. A special thank you to my man Anderson .Paak for the stunning visuals."
The new album was named after the Los Angeles studio Bridges recorded in. "I spent two years jamming in what often felt like a musician's paradise," Bridges said. "We effortlessly moved from the dance floor to the studio. We would be finishing our tequilas at 10:00 a.m. and waking up with coffee and getting to work at 10:00 p.m. It was all for the love of R&B and musicianship. This is my most sensual and confident album to date and I cannot wait to unleash it."
'I Can't Sleep' — YAØ
Insomnia is indeed real. There are various reasons that induce it but most usually caused by stress and anxiety. Universal Music Singapore's newest artist signee YAØ addresses everyday anxiety with this soulful ode. In addition to being the first single from his upcoming album, Broke Pop Kids, the multi-talented singer-songwriter and self-producer wrote this 'anthem to sleepless souls' as a form of necessary self-care.
"I think, sometimes, it's important to take that frustration and put it into something more positive," YAØ says, "like taking care of oneself and appreciating the simple things in life."
Accompanying this lush track is a music video directed by Jasper Tan of Vadbibes. In detail, the visual diary depicts YAØ through the night, moving with a shuffling drum 'n' bass heartbeat between the relentless game of seeking connection and the dire need for rest.
"We are all influenced by worldly things that distract us from being able to find peace," explained YAØ. "On top of that, we are surrounded by a very status and money-driven lifestyle here in Singapore. I think that's one main reason why I decided to write this song as well: to highlight this problem that's happening in our society."
---
Week of 10 May
'One Breath' — Empress Of
'Lights Up' (feat. Channel Tres) — Flight Facilities
'Jupiter' — KHAi
'One Breath' — Empress Of
It's important to keep on breathing. But take deep breaths whenever possible. Alt-pop musician Empress Of aka Lorely Rodriguez conveys this message with a new song released as part of the Sound It Out youth mental health campaign. In addition to focusing on education around discussing mental health with young people, this campaign also provides a voice to real-life experiences faced by teens.
'One Breath' was made in with a 14-year-old Honduran-American teenager Marianne, who incorporated her experiences into the song's lyrics and creation. In a behind-the-scenes video, Rodriguez and Marianne spoke about how it feels to be pulled between two different cultures. "What I felt like as a kid," Rodriguez says, "I would go to school and it would be a totally different life. You're American, and then you come home, and you're Honduran."
'Lights Up' (feat. Channel Tres) — Flight Facilities
Been awhile, Flight Facilities. The Australian electronic production duo, best known for 'Crave You', is back with a glistening mirrorball-esque disco number featuring American rapper-singer Channel Tres. Aptly titled 'Lights Up', the mood sets up with "some 90's and 00's elements to give the song its own character", Flight Facilities mentioned in a press statement.
Furthermore, the duo praised Tres' punchy refrain of "got the whole city blowin' up" and that "his voice has a magical ability to make songs that are made for strutting."
'Jupiter' — KHAi
Always look on the bright side of life, and love. But Singapore-based Alternative-Folk Pop singer-songwriter KHAi heads towards the solar system instead. An uptempo jam that embodies an emotional rollercoaster, KHAi expresses a blend of impulse and obsession that comes with newfound infatuation.
"I know I write a lot about love, but my understanding of it changes each time. I would know that I did it right when people who listen to this track feel the awkwardness and conflict that has been displayed so clearly, but are still able to bop along to it", KHAi explains.
---
Week of 3 May
'Daniel' — Will Young
'Please' — Jessie Ware
'summer boy' — lewloh
'Daniel' — Will Young
Song covers are convenient to perform but rarely do they best the original. Will Young's 'Daniel' is a exception. The original Pop Star winner certainly delivers a passionate and sensitive rendition that'll do Bat For Lashes' Natasha Khan proud.
Recorded as the first single from his upcoming Crying on the Bathroom Floor LP that sees him working with Richard X again (after Lexicon), this album is a covers-only project which features songs from alt-pop musicians.
In a press note, Young says: "I've always enjoyed singing other people's songs. There is a liberation to it. It's how I feel when I approach a script. I have reverence for the piece of art and the artist who created it…"
"After 18 years of recording and performing a lot of original material, I loved the idea of creating an album that celebrates some of the modern female artists I so admire in pop. In today's times it's so much easier and accepted to occupy other genders, ideas and explore new avenues. I wanted to understand what it might be like to sing their lyrics; a song about a boy called Daniel; crying on the bathroom floor, feeling like Elizabeth Taylor. This is not a covers album as such, well certainly not in the standard way. I wanted to bring songs from female artists who I admire into a new arena. I wanted to work with Richard X again and create a true pop record."
'Please' — Jessie Ware
Can we 'please' declare that disco is here to stay? Jessie Ware keeps on dancing into 2021 with a deluxe edition of her critically-acclaimed 2020 smash What's Your Pleasure?. We wished it's an entire b-sides album instead ala Carly Rae Jepsen's Side B efforts but this is a consolation.
Produced by Simian Mobile Disco's James Ford (Midas touch!) and co-written by Ware with Ford, Shungudzo, and Danny Parker, the single has a bouncy bassline that pairs with glistening synths.
"'Please' is full of optimism and ready to be played in a place where we can all be together and flirt, dance, touch, and kiss," Ware said in a press statement.
'summer boy' — lewloh
Seasons come and go, but memories remain intact. You can't erase them, only reminisce. Local singer-songwriter lewloh penned a confession to pass lover for his first music release in 2021. This retrospective tune is filled up with his emotional vocal delivery through his vulnerable experience.
"I wrote 'summer boy' thinking about the finite time you had with someone, and wishing you were easy-going whilst you were in that relationship," says Loh, as he laments the could-haves and should-haves of relationships past.
---
Week of 26 April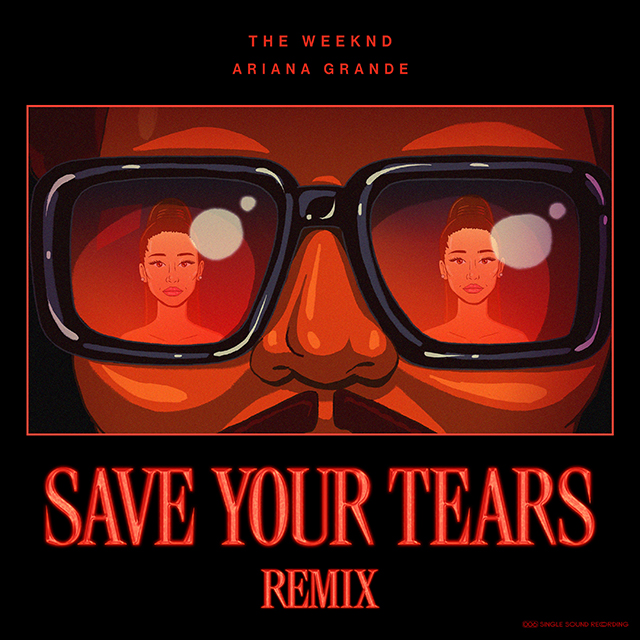 'Save Your Tears (Remix)' — The Weeknd & Ariana Grande
'He Said She Said' — CHVRCHES
'Next Betta Player (feat. Gayle Nerva)' — Nat Ho
'Save Your Tears (Remix)' — The Weeknd & Ariana Grande
Although The Weeknd had conquered both radio and pop music charts with the original 'Save Your Tears', Ariana Grande lends her vocals for a remix to this breakup 80s synthpop-influenced track. Both The Weeknd and Grande are certainly no strangers to collaborating with each other. From My Everything's 'Love Me Harder' to Positions' 'off the table' (both on the latter's album), it's now Grande's turn to harmonize with The Weeknd on this glitzy remix of the After Hours track.
In the accompanying animated video directed by Jack Brown and produced by Blinkink, The Weeknd sports in his trademark red suit and sunglasses of his After Hours character that engineering an AI which looked unmistakably like Grande.
'He Said She Said' — CHVRCHES
Words kill, especially when served from a sharp tongue. CHVRCHES' frontwoman and lead singer Lauren Mayberry gathers nasty statements made by men and exposed challenges women faced in society, mansplaining in particular on this power-packed anthem.
"'He Said She Said' is my way of reckoning with things I've accepted that I know I shouldn't have," Mayberry explained. "Things I pretended weren't damaging to me. It was the first song we wrote when we started back up, and the opening line ('He said, You bore me to death') was the first lyric that came out. All the verse lines are tongue-in-cheek or paraphrased versions of things that have actually been said to me by men in my life. Being a woman is fucking exhausting and it felt better to scream it into a pop song than scream it into the void. After the past year, I think we can all relate to feeling like we're losing our minds."
'Next Betta Player (feat. Gayle Nerva)' — Nat Ho
Never stop learning and being a personal best seems to be Nat Ho's goal these days. On the local multi-hyphenate artist's latest music single, it's all about empowering oneself to find a self-accepting tribe or homies who understands each other. Ho co-wrote this 8-bit retro-tinged pop-jazz song with Grammy-nominated Singapore producer-songwriter Tat Tong, and also features singer-actress Gayle Nerva who provides a guest verse.
"'Next Better Playa' was written at a place where I was becoming very intentional about my friendships and relationships, about who I wanted to work with or allow into my life," Ho said. "The fact of the matter is, in this game of life, it is near-impossible to play solo, and whoever we choose to team up with matters."
---
Week of 19 April
'Purge The Poison' — MARINA
'You' — Regard, Troye Sivan & Tate McRae
'RISE' — Axel Brizzy
'Purge The Poison' — MARINA
We are our own worst enemies. This saying is entirely true. The human race definitely played a part and is responsible for global warming acceleration. Thus MARINA decides to tap her influence and develop awareness through her music. 'Purge The Poison' is a guitar-motivated alternative pop-rock anthem that warns about capitalism but still hopeful of healing ourselves.
Including this single and 'Man's World', the singer-songwriter has announced her fifth studio album Ancient Dreams in a Modern Land, will be released on 11 June. The self-penned new album also sees MARINA co-producing six tracks alongside songwriter/producer James Flanigan (Dua Lipa, Carly Rae Jepsen, Hayley Kiyoko) and GRAMMY Award-nominated producer/multi-instrumentalist Jennifer Decilveo (Andra Day, Bat For Lashes, Hinds).
'You' — Regard, Troye Sivan & Tate McRae
A 'Ministry of Sound'-backed release means this song is an electronic dance bop. BRIT Award nominee (for 'Secrets') Kosovan DJ and producer Regard roped in Troye Sivan and Canadian pop singer-songwriter Tate McRae for this euphoric 80s-inspired sultry jam.
Speaking on the new track, Regard says "I'm so excited that 'You' is finally being released! The entire song gives me wavy emotions with the angelic vocals from Tate and Troye". McRae also added, "Collaborating with Troye and Regard was an amazing experience. It's a totally different vibe than any of my usual songs, but still has the emotional and lyrical depth that I always try to write".
'RISE' — Axel Brizzy
When reaching new heights is the goal, one certainly has to be focused. Rising Singaporean alternative rapper Axel Brizzy documents his drive to success and major challenges he faced over the past few years relating to both his career and personal life in this determined personal track. From the hearsay, unsubstantiated rumours to the existing shenanigans in the music industry, the musician doesn't let himself falter or be distracted from his ultimate goal.
He drew parallels between himself and the polarising characters of the popular TV show Game Of Thrones, the score of which producer FreMadeThis' rousing instrumentals were partly inspired by.
Brizzy shared more about this song: "With the release of 'RISE', I feel a great sense of accomplishment and relief that I'm able to make a song like this. I've finally let out the bottled-up emotions that have been suppressed for way too long. Alongside FreMadeThis, who captured the vision so precisely, we made something raw, memorable, uncensored and brave".
---
Week of 12 April
'Kiss Me More' (feat. SZA) — Doja Cat
'Starstruck' — Years & Years
'day/dreams' & 'tears' — yams
'Kiss Me More' (feat. SZA) — Doja Cat
We can declare that this song is 'fiiiiyyyyaaaah' and will definitely be a contender for the song of summer 2021. Doja Cat teased the song in an interview for V magazine's March issue with SZA as the interviewer. Including writing credits by Travis Scott collaborator Roger TK and Doja's team of Yeti Beats, TK and Dr. Luke, this breezy yet sensual jam contain a disco groove that'll make it into any party or chillout TGIF playlists.
Its accompanying Warren Fu-directed visual music video broke the Internet with the help of Grey's Anatomy's Alex Landi. The actor's role as an Earthling astronaut crash lands in another galaxy where Doja Cat and SZA's at. Hint: Keep your eyes peeled for the unexpected cheeky ending.
'Starstruck' — Years & Years
Another summer song contender is Years & Years' 'Starstruck'. Now fronted solely by Olly Alexander, former bandmates Emre Türkmen and Mikey Goldsworthy will still be involved closely behind the scenes. A bright and energetic tune that'll incite dance, this (obvious) pop anthem channels positive vibes in such bleak times.
"'Starstruck' is about the rush you get when you're with somebody you're really into, it's about holding onto a good feeling and not letting it go. Like most of us, I've spent the past year at home, and I wanted to create something super positive and fun for people (and myself) to bop along to. Whatever we're doing or wherever we are in life, I think we all deserve three minutes of interstellar ecstasy", Alexander described the track.
'day/dreams' & 'tears' — yams
It's rare to encounter Double A-side singles these days, but yams delivered ahead of his full album release. The promising Singaporean producer and singer-songwriter penned his viewpoint on the aftermath of awakening between reality and dreams into brooding rock jams with 'day/dreams' and 'tears'.
While 'day/dreams' confront the rude awakening on being pragmatic and grounded faced by the protagonist, 'tears' look towards the future instead. The latter acts as a self-examination, a self-confession, and a self-confrontation centred around materialistic goals. It ends with a declaration of inherent self-worth where listeners are left to decide whether this reclamation is ultimately successful or simply self-deception.
Accompanying these singles is a short film, titled 'day/dreams + tears', directed by Koh Zhi Hao and Dynn Othman, two emerging Singapore filmmakers. The film depicts the story of a protagonist, stuck in an idyllic, saccharine sitcom environment. The peace of the sitcom is disrupted when the protagonist is attacked by the actor playing his wife in the sitcom, eventually forcing him back into reality, into a twisted domesticity.
The directors who conceptualized the video along with yams were eager to explore the image of Singaporean success which yams discuss in his music: stifling, competitive, narrow. They were inspired by the raw emotion of yams' track, and the way his lyrics speak to the disillusioned Singapore youth.
---
Week of 5 April
'The Melting Of The Sun' (Promo cover) — St. Vincent Credit: Zackery Michael
'Song To The Siren' — SOHN
'honeymoon' — brb.
'The Melting Of The Sun' — St. Vincent
Gearing up for her upcoming highly anticipated studio album in May, St. Vincent aka Annie Clark dropped another cut to tease listeners on the LP's vintage throwback sound. In contrast to first single 'Pay Your Way In Pain', 'The Melting Of The Sun' exhibits Clark's psychedelic soulful side.
The sepia-tone track pays homage to artists that inspired Clark, including Joni Mitchell and Marilyn Monroe. "People tried to quiet them when they were saying something that was righteous or true or hard to hear," Clark said to Rolling Stone of the song. "[This song] in particular is a love letter to strong, brilliant female artists. Each of them survived in an environment that was in a lot of ways hostile to them.
Besides providing an accompanying animated lyric video portraying her as a shining sun on the horizon of an abstract ocean, Clark also performs this wistful single and 'Pay Your Way In Pain' over the weekend on SNL.
'Song To The Siren' — SOHN
Doing justice to an iconic track can be daunting. But London-based electronic and alternative R&B singer-songwriter SOHN carved out a brilliant rendition of Tim Buckley's 70s folk classic 'Song To The Siren'. Ethereal and haunting, this reimagined dark ballad layers uncanny electronics on cushy bass.
'Song To The Siren' appears in the fourth and final instalment of the Bills & Aches & Blues compilations, consisting of 18 tracks. The album showcased the label's current artists covering a song of their choosing from 4AD's past: a creative experiment rooted in the spirit of collaboration and a snapshot of 4AD, 41 years after its inception.
'honeymoon' — brb.
Nothing's forever. Even honeymoons are temporary. Describing the phase in a relationship when everything is amazing and perfect but things are probably never gonna be the same again after it ends, the brb. trio laments on their pensive latest release. This is also the first time that all 3 members of brb. are singing on the track!
"We wrote this track during circuit breaker and really produced almost all of it together over zoom calls and discord chat. We're experimenting with adding more voices to our songs. If you listen close, you can hear Zie and me in there on the backing vocals", said Marc of the track. "It started with that simple 2 chord guitar loop, the beat built around that loop was pretty much just hip hop but all along I wanted to incorporate some chill reggae vibes in the song and that basically came to fruition in the outro section."
Zie recalled, "I remember this song was half and half meeting up and writing over zoom/discord. The 1st verse came first and it was a bit more 'playful'. Yeah, we wanted to recapture the feeling when we were all individually in our honeymoon phase."
"It's about the inner doubts, the push and pulls and the inevitable decision of moving on or moving on", revealed Clarence.
Here's a heads-up. Stayed tuned for more brb. compositions as they are prepping for their EP slated to release around June 2021 and an upcoming EP launch in collaboration with the Esplanade.
---
Week of 29 March
'Keep Moving' — Jungle
'DEACON' album cover — serpentwithfeet
'We Satellite' album cover — Electrico
'Keep Moving' — Jungle
Disco's certainly not going away, it seems. Sticking to their strengths (aka mirror-ball glossy glam beats), British songwriting and production duo Jungle prolongs the genre and continue to deliver floor-fillers with 'Keep Moving'. As the first single from their upcoming third full-length studio album Loving In Stereo, it definitely exudes a chill groove while maintaining a danceable rhythm.
The accompanying West Side Story­-inspired video, directed by Jungle together alongside their longtime collaborator Charlie Di Placido, follows different groups of dancers through several areas of a building before joining forces for a coordinated dance number.
"Our focus was to create a collection of visuals where we developed the narratives of the characters throughout the whole piece, giving the audience a chance to form more emotional connections to these inspiring people," Jungle's Tom 'T' McFarland said in a press statement.
"We had always been inspired by West Side Story and the idea of two groups working together and in opposition at times," Jungle's Josh 'J' Lloyd-Watson continued. "We worked closely with two of the best up and coming choreographers in London, Nathaniel Williams and Cece Nama, who both have their own distinct styles. The fusing of these two styles created a whole new approach for us where style and movement could be fluid."
'Heart Storm' (with Nao) — serpentwithfeet
Every now and then a gem will emerge from the ever-saturated budding musician pool. Thus, we're betting on Josiah Wise as that gem. Better known as serpentwithfeet, the Brooklyn-based experimental R&B/gospel vocalist recently made shockwaves with his excellent sophomore album DEACON to critical acclaimed. PS. We had it on an endless loop and didn't want to press stop. Definitely a contender for 'Album of the year' with his intricate and vulnerable compositions.
This resonant record's title derived from the position in the Christian church. "I wanted to create something that felt calm and restrained. This was my way of tapping into the energy many deacons possess," Wise explained.
On his third single 'Heart Storm' featuring British avant-soul singer-songwriter Nao, this stunning electro-pop soul showcased both singers vocal chops via melodic chorals. "I love a little magical realism. In this song I'm saying that there is so much love and power every time me and my man unite, even the heavens rejoice", said Wise of the single. "Here, we welcome the storm."
'Shadow' (re-recorded) — Electrico
Remember local alternative rock band Electrico? They are pioneers in Singapore's contemporary music scene and rightfully so with their iconic albums We Satellites (2008), Hip City (2006) and So Much More Inside (2004).
Reuniting again due to spontaneity, the trio's original members—David Tan (vocals and lead guitar), Desmond Goh (bass guitar) and William Lim Jr (drums) band together to breathe new life into past underrated cuts from those albums. This EP collection, titled B-sides Live at the Power Station, features live production that includes contributions from keyboardist-arranger Jonathan Shin, guitarist Daryl Tay, and a chamber group, which comprises violinist David Loke, cellist Stella Wu, trombonist Erwin Tan and French hornist Luke Chong.
"Rerecording the 4 songs ('Shadow', 'Little Girl', 'Only Where We're Going', Fabled Angst Machine') allowed us to introduce a deeper side of the band, which is more mellow and mature than before," says Goh. Tan adds, "Doing this recording got our creative juices flowing. It also geared us up for performing."
The live performance videos from B-sides Live at the Power Station will progressively be released from now till 23 April on Electrico's YouTube channel with 'Shadow' currently available for streaming.
---
Week of 15 March
'On The Ground' & 'Gone' — Rosé
'Streets' (Disclosure remix) — Doja Cat
'buttercup' — JENE x DSML
'On The Ground' & 'Gone' — ROSÉ
It's about time ROSÉ got to flex her ethereal vocals with a solo effort. BLACKPINK's New Zealand-born main vocalist unveiled two English-language tracks. A surprise for some who thought she'll deliver in Korean instead, but also a smart move. Lead single 'On The Ground' features a modern arrangement of guitar strums and an EDM-inspired beat. This song sees ROSÉ reflecting on her life as a global K-pop superstar and she realises what really matters in her life already lies within herself.
"Basically the song is kind of about looking for answers in life for a purpose in life, and I feel like people especially these days, can relate to it, sometimes when you're always kind of on that roll, you kind of forget to take care of what actually matters to you most, and it's just a song that says everything we need is already within us. There's no need to go out and look for it. […] I talked to somebody the other day and they were like, 'I'm surprised you're coming out with a song like this because I expected you to come out with a song that's more like, related to love.' But I think it's a very powerful song and I'm just excited for my fans to hear and get something out of it", explained ROSÉ on RELEASED via YouTube.
B-side 'Gone' showcased her indie cred—melodic ingenuity and remarkable soulful vocals. In this song, ROSÉ remembers a lover that is no longer around and the pain she experienced because of them.
Mark our words. ROSÉ indeed has the makings of a successful vocal-focused idol soloist, following the footsteps of K-pop legend, SNSD's Taeyeon.
'Streets' (Disclosure remix) — Doja Cat
The power of TikTok isn't to be underestimated. Fuelled by the 'Silhouette Challenge' and using the original song as the backing soundtrack, the silky smooth 'Streets' went viral. In the song, she sings about her woes from a previously failed relationship in the first verse and details her reasons for returning to her partner in the second verse. In addition, tt samples the instrumental to the 2003 track titled "Streets Is Callin'" by the R&B band B2K. Hence, the song's title name.
Prolonging its exposure, an official music video dropped alongside its release as a single. In addition, two remixes are also made for 'Streets'. We're diggin' Disclosure's dancier take of the track by layering bouncy house beats and club textures while still retaining the L.A. rapper's sensual conveyance.
'buttercup' — JENE x DSML
Inspired by Joe Goldberg's psychopathic tendencies in the Netflix series You, David Siow aka Dark-Pop producer DSML enlists aspiring solo singer-songwriter Singapore JENE (the last 'e' is silent) to interpret such obsession. The song is written from the perspective of an obsessed stalker and its lyrics progress with intensity—from the simple act of people—watching to the eventual kidnapping—there is nothing short of creepy and exciting.
The symbolic buttercup also played a vital role in the eponymous-titled track. Traditionally known as a weed, the buttercup is a beautiful, yet toxic yellow flower that symbolises joy and playfulness.
In this case, what started out as plain curiosity quickly turns into an obsession as the victim 'weeds' into the stalker's mind and 'poisons' them (ironically). The victim sparks joy in the stalker, and the stalker plays with the unwitting victim through planned run-ins and masked friendliness.
---
Week of 8 March
'Leave the Door Open' — Silk Sonic (Anderson .Paak, Bruno Mars)
'Pay Your Way In Pain' — St. Vincent
'A Day At A Time' — Gentle Bones & Clara Benin
'Leave the Door Open' — Anderson .Paak, Bruno Mars as Silk Sonic
This comes as a surprise. Critically acclaimed musicians Anderson .Paak and Bruno Mars teamed up to form Silk Sonic. Although the pair had toured together back in 2017, they have yet to collaborate. Until now.
The 70s-esque slow jam doubles down on the funk and showcased both artist's silky smooth vocals over a catchy groove. In the accompanying video, both .Paak and Mars performed the song and harmonising with a backing band.
Fun fact: According to a press release, funk legend Bootsy Collins (who will also be featured on their album) gave the duo their Silk Sonic Moniker. Little is know about the collaborative album An Evening With Silk Sonic but it is scheduled to release later this year.
'Pay Your Way In Pain' — St. Vincent
Moving on from the sleek hypermodern latex electronica of Masseduction and the acoustic-driven MassEducation, Annie Clark looks back in time for her upcoming LP Daddy's Home. Inspired by Clark's father's release from jail in 2019, the first single 'Pay Your Way In Pain' highlights Clark's own struggles in life.
It's not a St. Vincent track with some indie-rock influences. Clark managed to inject that with an updated mash of 70s glam guitar strums and 80s New Wave with frequent collaborator Jack Antonoff. Guaranteed chills at the track's ending where she declares, "I want to be loved".
Aesthetic-wise, Clark forgoes the polished power visionary for a throwback vibe but still maintaining an assertive presence.
'A Day At A Time' — Gentle Bones & Clara Benin
Technology, indeed, improves lives. Singer-songwriters Gentle Bones and Clara Benin worked on their collaborative track 'A Day At A Time' entirely through online means. Written during the lockdown period in 2020, the pair, in Singapore and the Philippines respectively, connected with each other after an online invitation and proceed to compose this track digitally.
The mid-tempo wistful song exudes laid-back vibes and features both musicians' tender vocals. A perfect way to convey its meaning of encapsulating positivity during a difficult time and see the beauty of taking life a day at a time.
"We went through many WhatsApp conversations and calls, also a lot of large files being sent through the web. It's my first experience working fully virtually and I loved it! Clara actually wrote many beautiful parts to the song which unfortunately couldn't be squeezed into the final track", Gentle Bones spoke on the experience of working entirely online.
---
Week of 1 March
'Bussifame' — Dawn Richard
'I'm Every Woman' — Tinashe
'uRight' — ShiGGA Shay x Jay Park
'Bussifame' — Dawn Richard
You may know her as a former Danity Kane member, but Richard has since emerged from the mainstream archetypal with a pivotal experimental alternative R&B sound after going solo. 'Bussifame' comes with news of a new album Second Line: An Electro Revival, out April 30 on Merge Records.
On the track, Richard pays tribute to her New Orleans origins while staying true to her artistry—genre-bending. Starting off with elegant old-school jazz notes, the vibe morphs into a punchy electronic-soul banger. #WerkingIt
Richard explains the single's title via a press statement: "The term 'bussifame' is a nod to the way New Orleanians run our words together when we speak ("bust it for me"). 'Bussifame' is a dance anthem celebrating New Orleans second-line footwork and second-line culture; it's a request to move your feet no matter where you are in the world. A pandemic won't stop the parade!"
'I'm Every Woman' — Tinashe
Yes. It's THAT song by Chaka Khan and later covered by Whitney Huston too. How does one follow-up on both legends? Tinashe's version definitely can join their ranks while holding its own. The multi-talented musician flexed her melodic finesse that still respects both recognisable renditions. TOKiMONSTA also assists by producing a contemporary deep house cut that highlights Tinshe's silky vocals.
Tinashe tweeted, "As we transition from black history month to women's history month, it felt like the perfect time to put my own spin on this ICONIC classic song."
This cover is part of ESPN project The Undefeated's Music for the Movement Vol. II, which also features Freddie Gibbs covering Gil Scott-Heron and Tobe Nwigwe covering Melvin & the Blue Notes.
'uRight' — ShiGGA Shay x Jay Park
Communication and compromise. Both are essential in any relationships—from love to collaborations. For ShiGGa Shay, it's all about emotion. "If you really loved the other person, it wouldn't matter who's right or who's wrong in an argument", the Singaporean rapper reveals.
This upbeat song is one of the rare tunes in the rapper's music catalogue that fixates on love. Produced by superjdoug (UK) with additional production from OkayJJack (US), ShiGGa Shay also roped in Korean-American Hip-hop and R&B artist Jay Park to add verses when the latter was coincidentally also in LA for work.
The music video, shot by Jay Ahn (US) and edited by Director Fish, also features Park and filmed when he was in Singapore.
---
Week of 22 February
'Caution' — KAYTRANADA
'Lonely Cactus' — Dami Im
'Timeframe' — Iman Fandi
'Caution' — KAYTRANADA
Recently nominated for three GRAMMYs, the Haitian-Canadian electronic musician and producer works with TikTok for his newest song. This groovy disco number premiered on TikTok as part of the platform's Black History Month celebration.
Although purely a brief (but bouncy) instrumental track, it's catchy enough to get the party started and make users show their moves while filming content on TikTok. Yes, 'Caution' is available as a sound for users to blend into their videos with.
'Lonely Cactus' — Dami Im
If you haven't heard of The X Factor Australia winner and Eurovision runner-up before, boy, are you missing out. The voice behind megahits 'Super Love', 'Gladiator' and 'Sound Of Silence', is back with another punchy original song. Solitary yet self-reliant, this captivating guitar-led track written together with Bri Clarke and Andrew Burford (aka One Above) reveals a personal narrative via a bluesy tone.
"While I was working on promoting my last single 'Paper Dragon', I became obsessed with cacti. I really wanted to write a song about a cactus and it started off as an idea about myself. On one hand, I feel lonely and want to be around other people, and on the other hand, I quickly get annoyed and prickly around people and just want to be left alone. I took the idea to our writing session and we tweaked it to mean it's about a friend rather than myself because everyone knows someone who is that way", Im explained the inspiration behind 'Lonely Cactus'
'Timeframe' — Iman Fandi
Iman Fandi can now add singer-songwriter to her resume. From modelling, acting, to being an athlete, the only daughter of famed National Soccer player Fandi Ahmad passion for music has come to fruition with the debut of 'Timeframe'. This chill R&B-pop composition (courtesy of producer Flightsch and engineer John Hanes) matches well with Fandi's glossy vocals.
"When I go through experiences, I record them in my head like in a diary", Fandi revealed her songwriting process. "'Timeframe' is about never being able to have someone close to you for long enough. I travel and I meet new people, but I don't always see them again. The idea [behind the song] is a wish that that person and you could be in the same place at the same time".
---
Week of 15 February
'We're Good' — Dua Lipa
'Cancelled' (feat. Skepta) — slowthai
'Slow Down' — Tabitha Nauser
'We're Good' — Dua Lipa
Not since Mariah Carey's The Emancipation of Mimi that studio albums get multiple variants. But Dua Lipa has managed to achieve this feat with Future Nostalgia. Capitalizing on the success of this entire music era, the British pop sensation expanded the acclaimed album with a remixes compilation Club Future Nostalgia and now, Future Nostalgia (The Moonlight Edition).
Besides its original tracklist, this deluxe edition also features brand new tracks such as 'Prisoner', a collaboration with Miley Cyrus, 'Not My Problem' with JID and 'Un Día' with J Balvin, Bad Bunny and Tainy. And it spawned another single, 'We're Good'.
"I don't even know how you explain it or how you would start to describe what a song like that is", Lipa described the tropical dance track on Apple Music to Zane Lowe. "I think the content of the song is really interesting. It's having that amicable breakup that I think everybody kind of wants. It's like that clean break isn't lacking, move on. We're good. You can't be upset if I move on. I can't be upset if you move on."
The accompanying music video sees Lipa as a flapper-dressed singer (very Prada) on a passenger ship, and unfold a 'love story' between two lobsters which contains semiotic references from Salvator Dali and Sigmund Freud. There are also visual references to the 1997 blockbuster Titanic.
'CANCELLED' (feat. Skepta) — slowthai
Finally, a musician tackles cancel culture head-on. And it's rightfully slowthai. The Northampton native roped in fellow British rapper Skepta for this revealing fierce collaborative track about the former's actions at the 2020 NME awards. Drilling deep into his behaviour, slowthai doesn't beat around the bush and detonate verses assertively.
"When you're not a certain way and people tell you who you are, you doubt yourself," slowthai said in a press statement. "If you're fully against stuff and people are saying, 'That's you'—you can't fathom it. So I'm sitting there, I'm in a dark headspace, and [Skepta's] like, 'This isn't your defining moment, bro. Use this. Come out stronger, come out harder. Show the world what you're about. Fuck all that worrying. Just be you and live your life. It's rock & roll, you're a rock star.' From that, we just banged out that tune."
Its music video reflects the song's message too. Directed by THE REST, slowthai and Skepta parodied a 90s Budweiser advert while on a phone call to each other. The pair delivered the phrase 'wagwan' instead of 'wassup', which was said in the original ad.
'Slow Down' — Tabitha Nauser
Don't get hasty now. Nauser's first single for 2021 stops the unfamiliar in their tracks with a warning. Firmed and assured, the R&B pop singer-songwriter delivers caution via booming bass and soulful EDM-tinged medley. This infectious arrangement, when paired with Nauser's sultry vocals, proves to be a no-nonsense dance-ready banger.
"So how about you slow down?/Keep your hands to yourself/Take your glass and turn around/Boy, you're talking too loud", signalled Nauser on the unwelcomed presence.
---
Week of 8 February
 'American Cliché' — FINNEAS
'GLAM!' — Allie X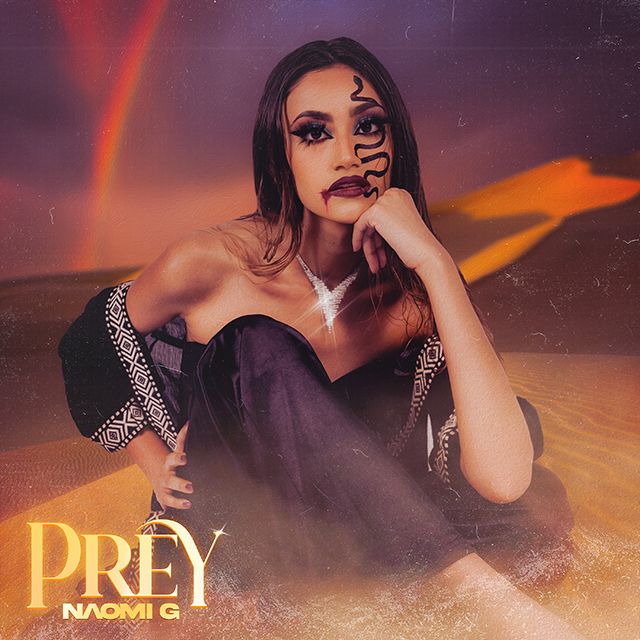 'Prey' — Naomi G
'American Cliché' — FINNEAS
Before you pass a judgement on this familiar tune, listen again. FINNEAS has finally released the studio version of this concert-only favourite upon fans' constant appeals. Always performed on his live sets, the Grammy-winning singer-producer officially released this upbeat pop track that's bolstered by big-band brass instruments ala a cabaret musical.
"'American Cliché' is out now and I just wanted you to know, your cyberbullying absolutely worked and is absolutely the only reason I went back to it and produced it," he wrote. "I now love the song and am wildly proud of it, but the only reason I worked on it was you. Bullying me", FINNEAS spoke about the track on Twitter.
'GLAM!' — Allie X
Going glam is a confidence booster. Allie X tapped on it when she started on her music career with her move from the Toronto suburbs to the bustling city of Los Angeles in search of a big break. Unabashedly 80s power synth-pop, the song was first intended to be released on her 2015 debut EP Collxtion I back in 2015 but it didn't make the cut.
The lyrics on this electronic delight also reveals Allie X's music beginnings. Definitely matches a bold move taken by this determined girl with big dreams and hopes who has not 'made it' in the music industry yet.
'Prey' — Naomi G
Everyone has their own worth. Thus, oppression towards others must be abolished. That's the message Singapore-based singer-songwriter Naomi G wants to convey with 'Prey'. Presented in a dark gothic-pop vibe reminiscing to Banks and The Weeknd's brooding sentiments, she sought to dismantle structural behaviours and patriarchal pressures by casting a spotlight on them.
"I wanted to empower young people who are faced with unwanted or unhealthy sexual attention that causes them to psycho-socially feel like 'Prey'. This song is an anthem of power to those who have been gaslighted, dominated, manipulated, harassed and controlled based on their gender and looks. This song is a movement about saying no quickly and firmly, whilst understanding all the microaggressions that be before getting into any kind of deception", Naomi G emphasized.
---
Week of 1 February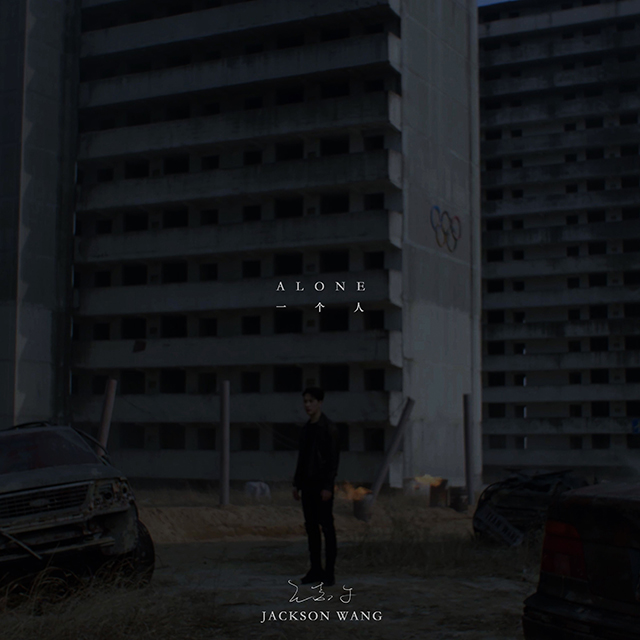 'Alone 一個人' — Jackson Wang
'Don't Judge Me' — FKA Twigs, Headie One, & Fred Again…
'Oak Cherry Wine remix (feat. June 양중은 [Yang Jung Eun])' — Jean Tan
'Alone 一個人' — Jackson Wang
Although Wang has released solo tracks like '100 Ways' with 88rising, now he is truly on his own. The global star recently ended his contract with JYP entertainment (along with the other members of GOT7, but they are still together as a group).
For his first music release for 2021 on his own label TEAM WANG, Wang went back to his roots and conveyed his emotions entirely in Mandarin. The hip-hop and R&B-inspired song's deeply personal as he composed and wrote it by himself while getting involved in the song's arrangement and production process as well.
'Alone' expressed the challenges Wang faced in his journey as an artist and even if it includes pain and hardship, the experience and outcome fulfilled his desired aspirations. Do spot easter eggs in the accompanying cinematic-like music video. Some notable ones are a fencing helmet, which is a nod to his Olympian background and a full-length mirror that represents his debut album Mirrors.
'Don't Judge Me' — FKA Twigs, Headie One, & Fred Again…
In current times, we can't define someone based on just first impressions. There might be more to uncover. But society is quick to jump the shark as always. So FKA Twigs addressed this pressing issue in her newest song with London rapper Headie One and producer Fred Again…
The trio followed on from their collaborative project, GANG, on an interlude with a similar name, "Judge Me", which this song serves as the completed version of. On this articulate slick tune, the musicians fight against discrimination and this message is translated to its music video directed by Emmanuel Adjei, who also co-directed the Beyoncé film Black Is King and supported by global fashion platform FARFETCH.
Adjei themed the video as 'THE INVISIBLE OPPRESSOR'. "From someone's appearance, we are unable to judge whether a person discriminates over colour, sex, religion, or gender. The oppressors within the people surrounding us, most often remain invisible until their abuse against others is revealed. This is one of the reasons why, for generations, discrimination is so hard to fight. Who must the victim fight against if it can't identify the perpetrator?"
He continued: "In this audio-visual document we get to witness artists FKA twigs and Headie One, amongst other Black British influentials, fighting against invisible forces of judgement and oppression. Having the enormous Victorian-inspired fountain 'Fons Americanus' by visual artist Kara Walker—depicting the historical, sorrowful story of slavery and colonization—as our setting, and particularly as the spirit of the film, this important monument creates another layer of depth and meaning to an invisible yet shared history."
'Oak Cherry Wine remix (feat. June 양중은 [Yang Jung Eun])' — Jean Tan
Some songs, like wine, ages well. Especially Jean Tan's 'Oak Cherry Wine'. Written in her distinctive, bluesy vein, this tune is a love song interwoven with Tan's personal experiences. It tells the story of her personal health struggles with kidney disease, and of the man who stood by her in the celebratory and difficult moments alike. Like all truly good romance stories, the song's lyrics have a bittersweet tinge, and is all the better for it—a love that is tried and true.
While the original track was taken off the Singaporean singer-songwriter recently-released 5-track EP, Blooms, this specially released remix see Tan collaborate with Korean Youtube artist 양중은Yang Jung Eun and features a synth-pop and soul arrangement. Pairing her lyrical sensitivity with Yang's dulcet vocals, listeners will definitely sway to the lo-fi beat, jazz-hop push and pull, and syncopated electric piano accompaniment.
"It was a surreal experience working with June on this track while we're in different territories, and while the world was on lockdown for much of 2020. I think the collaboration took off really well because we were just trying to make music and the best out of a crazy year. He's also an awesome guy and so easy to work with—he even taught me some Korean!.", says Tan on working together with Yang.
---
Week of 25 January
'It's A Sin' — Years & Years
'Lo Vas A Olvidar' — Billie Eilish & ROSALÍA
'Regina' — RIIDEM & Strange Alias
'It's A Sin' — Years & Years
British synthpop trio Years & Years definitely did not commit a sin in covering this Pet Shop Boys classic. Recorded for a new Russell T Davies (Queer As Folk creator) TV drama which also stars frontman Olly Alexander, Years & Years delivered a stripped-down version of the significant upbeat track. The show, written by Davies, follows a group of gay men and their friends in 1980s London during the HIV/AIDS crisis.
"A portion of proceeds from this single will be donated to @georgehousetrust — an important charity that has been providing HIV support, advice and advocacy services to improve health outcomes since 1985", expressed the trio on an Instagram post. In this new show on UK's Channel 4, Alexander plays a lead role Ritchie, an aspiring actor who moves to the English capital for a life of hedonism after a quiet upbringing on the Isle of Wight.
'Lo Vas A Olvidar' — Billie Eilish & ROSALÍA
First teased as a potential collaboration through an Instagram post in 2019, Billie Eilish and ROSALÍA finally confirmed it with a music single. This bilingual track sees Eilish singing in Spanish for most of it. A first for the Grammy-winning singer-songwriter.
Included in a special episode of HBO's Euphoria ("Part 2: Jules"), the dreamy chill-tempo song showcased the duo's sterling vocals over the hypnotic FINNEAS-produced track. Its accompanying music video is filmed by award-winning director Nabil and shows both Eilish and Rosalía trading verses in a solemn frame.
"I remember when we were writing the song, I remember her saying something about, 'It should be in English.' And I was like, 'No, no, no. It should be in Spanish. It's so beautiful.' And I've always loved music that isn't in English," Eilish recently told Apple Music's Zane Lowe.
'Regina' — RIIDEM & Strange Alias
Cheers to the ones who always got our backs. Hence, Def Jam Singapore's distribution artiste Riidem and Singapore's newest R&B artiste Strange Alias penned a tribute to our everyday queens co-produced by Riidem himself and Flightsch.
This punchy trap love song exemplifies the convergence of Hip-hop and R&B while embedding a meaningful message of celebrates the strong women in our lives. Strange Alias' enigma is indeed intriguing. Equipped with savvy songwriting and sleek vocals, the budding musician wants us to focus on his one of a kind qualities. When paired with Riidem's skilled production, 'Regina' comes alive.
---
Week of 18 January
'Holy Feeling' — Greyson Chance
'Brighter Side' — Hoaprox & Haneri
'can't get you off my head' — RON x Foxela
'Holy Feeling' — Greyson Chance
Sometimes we are surprised with the breadth and depth of our emotions. Chance managed to pen this sensation into a passionate tune that's filled with euphoric energy. Unabashedly bright yet cathartic, 'Holy Feeling' embeds a hopeful sentiment which conjures positivity over anthemic melodies.
"It was a daunting task to write an album in the middle of a pandemic year, I won't lie", explained Chance in a press statement. "But 'Holy Feeling' came at a time when I felt the most stuck and the most unsure of myself; in that way, it served as an awakening. I crafted my entire album around the song, both sonically and narratively. 'Holy Feeling' is about being present and focusing on the beauty of what's in front of you, instead of what lies unknowingly in the future. … I think it captures a more unpolished version of myself, and I am excited to share more of that person with this upcoming album."
'Brighter Side' — Hoaprox & Haneri
Always look on the bright side of life. But there seems to be somewhere that has a better spotlight. Find that cloud nine through this affirmative Vietnamese producer Hoaprox and Singapore musician Haneri's collab. Combining Hoaprox's progressive house melodies with Haneri's sprightly vocals, you'll want to make 'Brighter Side' a daily morning anthem. This song is also Haneri's debut Monstercat release and will be featured on Monstercat Instinct Vol. 7.
While you'll recognise Haneri from her stellar EP Milliona released late last year, here's what you should know about the talented Hoaprox. Since becoming the youngest winner ever of the competition TV show 'Remix New Generation 2017,' Hoaprox has been disrupting the dance music scene and rising to stardom in Vietnam. His iconic song, "Ngau Hung" collected over 2 billion streams, making him one of the top artists on China's streaming service NetEase.
'can't get you off my head' — RON x Foxela
Got a bugging issue that lives rent-free in your mind? Rising Singapore R&B singer-songwriter Ron documents the woefulness of missing a past lover on a chilly night when struck with unsuspecting loneliness and insomnia. By illustrating it through a lo-fi arrangement, this Foxela-produced track layers light keys and a droning beat with Ron's whispery vocals. The overlapping mid-track harmonies culminate in the repetitive lyric 'go to bed' as a method of curing his sleeplessness.
'can't get you off my head' is the first of two tracks that RON will be releasing under his music mentorship program with SCAPE. So keep your ears on alert for this earnest artist in 2021.
---
Week of 11 January
'Antidote (feat. Adekunle Gold)' — NAO
'Come In Closer' — Rhye
'Make Her Mine' — Jason Yu
'Antidote (feat. Adekunle Gold)' — NAO
Vaccines wouldn't be enough for 2021. Considering the tension and chaos happened at the start of the year. We definitely need an antidote and NAO has the perfect one for it. Working with uplifting Nigerian hitmaker Adekunle Gold, the soulful English vocalist raises spirits with funky Afropop rhythms on the Sarz-produced track.
"'Antidote' is the remedy to 2020, it's a song born out of lockdown which was something that affected everybody's lives all over the world. Both Adekunle and I had daughters born weeks apart during this time, they lifted our vibrations and we wanted to share that good energy with the rest of the world," Nao explains the song's inspiration in a press statement.
"This song is a perfect description of how I feel about my daughter," Adekunle adds. "Love usually feels like a concept, sometimes invisible, but with her, it's so tangible because she's right there. I'm so obsessed with her that if she wasn't around me, I wouldn't be ok, I guess that's what antidote is, a cure, a loving cure to the things that ail me.
'Come In Closer' — Rhye
With only weeks from releasing his upcoming studio Home, Canadian artist Michael Milosh decides to release a serene and assuring tune that calms the manic mood. Constructed with airy melodies from chilled dance arrangements and tender strings, feel soothed when Milosh recites the song title on repeat.
He reveals the song reflects on how when "relationships deepen and you​ ​invite someone into your world, your life, your home,​ ​layers of appreciation, vulnerability, and patience reveal themselves."
On the accompanying music video, Milosh describes the visuals "is about inviting someone into your world, your life, your home. As a relationship deepens other layers are revealed like appreciation, vulnerability, and patience….the creation of a shared language. Children naturally embody so many of these qualities, and for the video, I wanted to come in closer to the tiny worlds they inhabit, living without fear or inhibition, wild with the joy of simply being."
'Make Her Mine' — Jason Yu
Stories of crush and first love are often endearing. Hence, Yu channels this positive energy and emotion into his newest track, 'Make Her Mine'. Filled with zeal and merry beats, this bright bop would definitely cheer you up from a gloomy disposition.
"I had so much fun bringing 'Make Her Mine' to life because it's so different from what my audiences are used to. It's nice sometimes to be able to pause life for just a bit, and look back at the older, simpler days," Yu mentioned in a press statement.
---