Who doesn't listen to music from streaming platforms these days? With '80s and '90s Pop ruling the radio airwaves, it's tough to discover new music in Singapore. Hence, music buffs turn to digital music services like Apple Music and Spotify for the latest jams and curated music playlists.
But with countless new tracks vying for your attention constantly, it's hard to keep track of the best new music. Welcome to Mixtape Mondays, a curated recommendation of three new songs each week by the Esquire Singapore team that will help you maximize your listening time. Only the best sounds. So stay woke and press play.
This week: Foxes, deadmau5 & The Neptunes, and Fingerfunk are on repeat.
Week of 25 May
'Love Not Loving You' — Foxes
'Pomegranate' — deadmau5 & The Neptunes
'Dopamine' — Fingerfunk
'Love Not Loving You' — Foxes
When a relationship wanes and bounds for a depressing abyss, it's time to make an exit. Therefore, Southampton alt-pop singer Louisa Allen chooses freedom and embraced change by declaring she's better off alone. On this bright and catchy synth bop, the 'Clarity' vocalist draft playful melodies that enforced self-reassurance.
"This song is about finally falling in love with myself, about not depending on anyone else for my own happiness, And being able to stand on my own two feet. I hope the message in this song can inspire others to do the same", expressed Allen in a press statement.
Its accompanying video was directed by The Mill's Rauri Cantelo, and shot by Foxes herself using her phone during UK's lockdown.
'Pomegranate' — deadmau5 & The Neptunes
Sharp and tart best represent both the ruby fruit and this mega-production collab. Recorded back in December 2019 during a secret session at Criteria Recording Studios in Miami during Art Basel, the bouncy 'Pomegranate' amalgamate deadmau5's progressive house sensibilities with The Neptunes' eclectic instrumentals.
And yes, Pharrell Williams' signature confident falsetto and silky smooth croon appear on this festival-friendly track too.
"The track without Pharrell singing on it has actually been kicking around for 5 years just kinda sitting in my burner pile of ideas," deadmau5 told Apple Music's Zane Lowe. "I caught wind of them getting the band back together last year… and Pharrell had a listen to that old demo then we met up in the studio in Miami."
'Dopamine' — Fingerfunk
We need a catalyst that calms immediately. Thus, Fingerfunk concocted audible dopamine via a feel-good music formula. The homegrown R&B and Hip-Hop quartet dazzle with soulful honeyed tones from lead vocalist FRZ and bold dictions from rapper Hisham.
Credit also goes to slick hooks from guitarist Leo, who scattered them throughout the jubilant track. Polished and skillfully calculated, the band's songwriting is balanced and clean on this one. Finally, a non-invasion cure for the weary self.
---
Week of 18 May
'Good Guys' — LANY
'Beautiful' — Rhye
'Rumble Under My Toes' — HubbaBubbas & Kwak Pureunhaneul
'Good Guys' — LANY
Don't let good guys finish last, especially the dudes from LANY. Many times we've invested emotions and doing the best, only to give them to the wrong person. The American indie-pop band addressed this predicament on the emotionally-driven electronic-lite first single taken from their upcoming third LP, Mama's Boy.
"As soon as you say 'I love spending time with you' to someone, they figure something out and they're not interested anymore," says frontman Paul Kleinof on the track's meaning in a press statement. "It's like a challenge. You accomplish the task of getting someone to like you and they move on."
'Beautiful' — Rhye
Beauty should be celebrated. And there's no better way to describe it than penning an equally gorgeous tune. In current unprecedented times, Mike Milosh calms frenzied spirits with a lush tune constructed using a funky disco rhythm and a warm bassline.
"As we all share in this collective crazy moment that is quarantine, there are many ways to deal with the isolation, many ways we can truly fall into ourselves," Milosh said. "For me, celebrating the beauty that is my partner has been a huge inspiration and a saving grace. Beauty is something we truly need to be open to in this moment."
'Rumble Under My Toes' — HubbaBubbas & Kwak Pureunhaneul
It's important to stay grounded. But when your world gets bumpy, what can be done to ensure you're still rooted in reality? Homegrown alternative pop trio chronicles their uncertainties with Korean indie songstress Kwak Pureunhaneul for a feel-good number that motivates us to stay focused.
"When we were facing uncertainty, we weren't able to find much music to relate to because a lot of the music that we were listening to always had a clear feeling of the artist's emotions – joy, sorrow… and for good reason. But we felt this was a part of ourselves that was not so clear, and we wanted to encapsulate it in a song", said lead vocalist Stephanie Lim of HubbaBubbas on the story behind this song.
"We also thought that perhaps there were people out there who felt the same way, and we found Kwak. She shared with us her personal reasons for being on a hiatus from music, and you can feel her emotions from her performance in the studio."
---
Week of 11 May
'Stuck With U' — Ariana Grande & Justin Bieber
'Die 4 Ur Love' — Tei Shi
'AWARE' — Dominic Chin
'Stuck With U' — Ariana Grande & Justin Bieber
We're still in the midst of lockdown season but this doesn't hinder these two superstars from collaborating. A straightforward pop ballad that chronicles being grounded indoors with a significant other, this romantic ode reminds us to cherish our dearest in unprecedented times. Remember, current self-isolation measures are enforced for safety reasons so don't piss your company off.
Single? Cuddle in with your pet like how Grande snuggles her dog, Toulouse.
In addition, the accompanying spliced music video peers in on their lives. And we spy Grande's new squeeze, Dalton Gomez. This song is also a fundraiser for the First Responders Children's Foundation, which provides grants and scholarships to the children of medical workers, emergency medical technicians, firefighters and police officers, according to the video's description on YouTube.
'Die 4 Ur Love' — Tei Shi
Apocalypse is merciless. Not even love can withstand it. So would you succumb to such reality? Valerie Teicher aka Tei Shi wrote a brooding alternative synth rhythm that addresses the pain of losing someone and separated by death. With demise on loop, the Colombian-Canadian songstress ponders on lovelorn ties and the meaning of life without an important presence.
"'[Die 4 Ur Love]' is a song about the end of the world as you know it," Teicher shares. "About losing someone or something you never knew you could lose, and then all of a sudden, your reality shifts. I wrote it right after the new year when I was feeling a sense of impending doom and darkness, which now feels surreal to see taking form in a real way around the world and in how the rest of 2020 has unfolded."
'AWARE' — Dominic Chin
Sensed something? That's the sound of a racing heartbeat. Chin professed his crush on someone with a bouncy tongue-in-cheek electro-pop tune fearlessly. After all, it'll remain one-sided if you don't try. Confidence leads in homegrown singer-songwriter's assertive voice as he sings in tandem with the crisp beat. We're sure the person-in-question will definitely be impressed with his effort for affection.
"It's an honour to be able to love and be loved in return. If you like somebody, don't feel bad about it! Love freely and love openly," Chin exclaims.
Also, stay tuned for Chin's 7-track debut EP License to Cry, which is set to release later this year.
---
Week of 4 May
'Dreamland' — Glass Animals
'Savage Remix (feat. Beyoncé)' — Megan Thee Stallion
'wanted you so bad' — Foxela & Chelsea Cara
'Dreamland' — Glass Animals
Where would you rather be, reality or dreamland? For the alternative psychedelic English band, it's about constructing a landscape based on past memories. "We can't be out creating new memories, so…we're diving back head-first into the old ones", says frontman Dave Bayley.
'Dreamland', the title track from the indie outfit's upcoming third LP, is a tranquil and misty tune that explores Bayley's past and looking deep within for inspiration. There's a vulnerability with self-introspection. Furthermore, Bayley has allowed us to experience this with its accompanying video, which was shot by the frontman himself from his own quarantine space.
'Savage Remix (feat. Beyoncé)' — Megan Thee Stallion
Hysteria is expected when Queen Bey spits bars ferociously. And that happened recently when she joined fellow Houston native rising Rap Star Megan Thee Stallion on the latter's mega-hit remix. Most featured artists only get modest lines, but hey, Beyoncé gets whole verses to work with, and with great bougie results.
Meg is shrewd for roping in Mrs Knowles-Carter. Already a rare occurrence, Beyoncé's also has a Midas touch on rap-focused remixes like her own '***Flawless Remix' and DJ Khaled's 'Top Off'. Tik Tok and OnlyFans experienced a surge in users, thanks to "Hips tick-tock when I dance. On that Demon Time, she might start an OnlyFans." Don't underestimate the 'Bey Effect'.
Of course, Megan is able to carry her own weight too. Smug delivery and a killer chorus with brute hooks, we reckon this jam will be played all summer long.
'wanted you so bad' — Foxela & Chelsea Cara
Rejection cuts straight through the heart. And it can be overwhelming to those who experience it for the first time. Indie-pop singer-songwriter Cara finds strength and support through music by penning various emotions such as pain and frustrations into a delicate but soulful tune.
Paired with 17-year-old electronic producer Foxela's honest and cathartic instrumental arrangement, listeners can find a way out from the complicated maze of desire. This marks the second collaboration between the two classmates, who have worked on, 'Live On', released earlier this year.
---
Week of 27 April
'If You're Too Shy (Let Me Know)' — The 1975
'The Sun Is Up Forever' — Joesef
'Put You Through' — Gareth Fernandez & theodora
'If You're Too Shy (Let Me Know)' — The 1975
After two pushbacks, The 1975's Notes on a Conditional Form is set to release on 22 May 2020. But before that, the English band dropped their sixth single (!) from the 22-track album.
Inspired by online romance and cyber-lust, try playing this infectious uptempo guitar-driven and horn-heavy bop for courage. We're LIVING for John Waugh's flawless Saxophone solo (see below). That, unfortunately, will only be featured on the album and video instead of the single edit.
"It's about chasing connection, it's about getting naked on FaceTime. It's the lighter version of some of the observations of what we're all up to on the internet", Matt Healy said on BBC Radio 1's Future Sounds.
Lastly, spot FKA Twigs' uncredited backing vocals. (Hint: It's embedded within the opening instrumentals)
'The Sun Is Up Forever' — Joesef
A mother's love is endless and unconditional. So, Joesef dedicated a heartfelt number to his mom. The 24-year-old Glasglow native reminds us to look forward by penning this calm yet radiating tune.
"I wrote this song about a month ago after talking to my mum about how relationships can affect you in every corner of your life, right down to the way you carry yourself," explained Joesef. "My dad was a bit of a bastard to her and us, she said it's something that never really leaves her, but after 20 years she's learned to let go of the grief a little. It's from her perspective, and mine. It's about leaving a dark part of your life behind you. The tune is for her."
Mark our words, the soulful musician and BBC Sound of 2020 nominee got a bright future ahead of him.
'Put You Through' — Gareth Fernandez & theodora
Nobody can escape or dodge heartache. But passion's pain can be reduced if you own up to it. Fernandez and theodora co-wrote an introspective duet to address regrets and acknowledging their roles in causing pain to people they loved, in a way that was excruciating but also freeing.
Produced by Shaykandbake, 'Put Me Through' also serves as a sequel to Gareth's earlier single, 'Achilles'. Both singer-songwriters complement their respective musical styles to not only showcase balanced harmonies. but also an emotional vulnerability that everyone resonates with.
"I hope that people can relate to this song, maybe cry to it, because it's about regret and being the agent of heartache (rather than the victim). We chose the lyrics very carefully in order to weave a narrative that avoided self-victimisation," described Fernandez.
---
Week of 20 April
'Idontknow' — Jamie xx
'Light of Love' — Florence + the Machine
'Two Sides' — Gentle Bones & Charlie Lim
'Idontknow' — Jamie xx
Trust Jamie xx to translate quizzical doubt into a trance-inducing tagline. Everything is in order to his signature when the track begins—ambient, chill, and joyous. But when its bpm accelerates to a frenetic 160, that's when the party starts.
Such emotional uncertainty led Jamie xx towards a delirium music sphere, which certainly isn't a bad thing. First mushroomed on Four Tet's and Caribou's DJ sets, the vivid percussive dance track gets a proper release now.
"I made 'Idontknow' as an outlet for my frustration over not being able to finish any music for a while," expressed Jamie xx on Instagram. "I tried to be less precious with my ideas and just let go. Now, we can't go out to dance and we need an outlet more than ever, I hope you dance to it at home and let go for a moment."
'Light of Love' — Florence + the Machine
Light guides the way to emancipation, as assured by Florence Welch. An outtake from the band's High As Hope sessions, this subdued introspective ballad reminds us to stay grounded. Although reality looks bleak, 'in every one of us shines a light of love'.
"The song is about the world coming at you so fast and you feel like you won't survive it, but in actually bearing witness to the world as it is, it's really the only place you can be of service," Welch said in a statement. "I found so many ways to numb myself out, to hide from the world, and although waking up from that was painful, it's never been more important not to look away, to keep an open heart even if it hurts, and to find ways to keep showing up for the people that need you. Even from a distance."
'Two Sides' — Gentle Bones & Charlie Lim
It takes both hands to clap as one can never execute it without the other. On their first collaboration, homegrown musicians Gentle Bones (Joel Tan) and Charlie Lim explores struggles of the duality faced in their personal relationships.
Written and produced jointly by the duo, this heartbreak and longing-driven tender boyband-inspired track communicates with honest conviction through their soothing harmonized vocals.
Of the song's message, Lim shares "A lot of the lyrics came from a place of frustration with someone but also knowing there's a reason why things happen the way they do and why people are the way they are." Gentle Bones also added that "it all stems from love and a bit of heartbreak to arrive at an understanding that we are all one with our differences."
---
Week of 13 April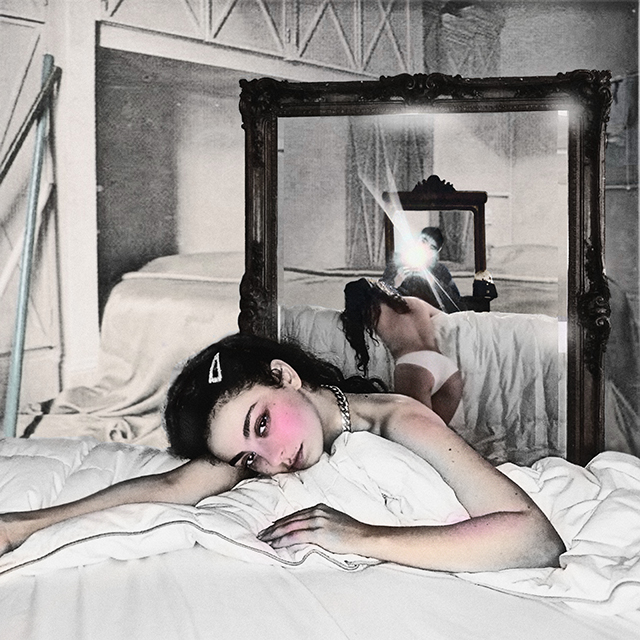 'forever' — Charli XCX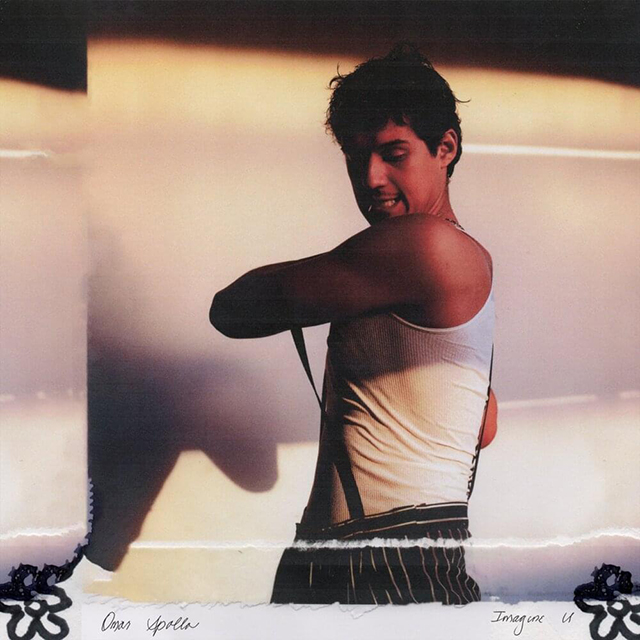 'Imagine U' — Omar Apollo
'MESS' — Jasmine Sokko
'forever' — Charli XCX
Actions speak louder than words. Thus, Charli XCX professed her love to her listeners and fans with this 'made during social isolation' electronic ballad.
Spawned from the British singer-songwriter's upcoming virtual themed project that's written, recorded, produced and released entirely while in quarantine, 'forever' cleverly connects like-minded souls and reminds everyone that they are not alone.
"This video is made up of your clips of the moments/people/places/things in life you wish to cherish forever…thank you so much for helping me make this video, it wouldn't have been possible without you," Charli declared on Twitter.
'Imagine U' — Omar Apollo
Not one to pigeonhole himself, rising Mexican-American music talent Omar Apollo dabbles in various genres such as R&B, lite Hip-Hop, and now, Funk. His first tune in 2020 is a catchy melodic number that's inspired by dance maestros Daft Punk, which Apollo admits listening to constantly.
Produced by himself alongside frequent collaborator Kenny Beats, the sleek guitar strums and bouncy drumbeats draw you in immediately.
"I'm all about the feeling when it comes to music," Apollo said in a statement. "The lyrics and melody came to me so naturally and I feel like free thinking is what's missing in a lot of music nowadays. There's a guitar part I played that's pitched up as soon as the song starts that I love and when I first made the song that part was all I had. I was obsessed with it—I kept playing it on loop cause it felt so good to me."
'MESS' — Jasmine Sokko
Sokko appears without a visor or a mask? The plot thickens, but she's still hidden behind shadows. Clearly, there's order and direction in this 'MESS'.
The electro-pop local artist and recent MTV EMA Best Southeast Asia Act winner conveys tenacity in this psyched pick-me-up anthem. Indeed, the only way to go is up if you've hit rock bottom. Produced by fellow Singaporean musician Myrne, Sokko established that failure is temporary.
"I have atychiphobia—I don't like failures. People say failures are lessons learned but I stand by the fact that they are lessons FORCED upon us! I want to be driven by a concrete desire to do things, not by the fear of not being successful at something," exclaimed Sokko.
---
Week of 6 April
'Take Yourself Home' — Troye Sivan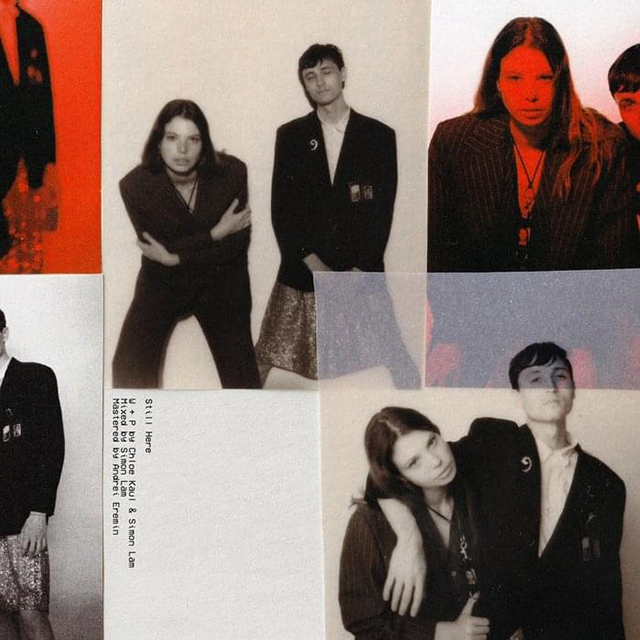 'Still Here' — Kllo
'My Darling' — .gif
'Take Yourself Home' — Troye Sivan
If you haven't 'Take Yourself Home', Sivan's reminding everyone through his latest slow-burning synth bop. Gloomy chill is the theme here and its accompanying lyrics serves as a wake-up call.
"It's one of my favourite songs I've ever written. The song is kind of a pep talk with yourself and the place you're from. Grappling with your place in the world. I write these songs as a diary entry, then as life and places change and relationships change, songs can take on a new meaning entirely. Clearly, that has happened for this song with what is going on in the world now," said Sivan in a press statement.
There's no avoiding grim and sombre due to this calamity, so why not embrace it entirely like Sivan.
'Still Here' — Kllo
Be grateful that you're still here. Thus, Melbourne electro-pop duo and cousins Kllo decided to toss aside insecurities and live for the moment with this newest cut. Although embracing experimental tempos fully, 'Still Here' embeds tender emotions with dance beats to calm those in suffocating relationships.
"In the past, we've tried to speed things up and push away from that," explains vocalist Chloe Kaul. "But now we're sitting where it feels comfortable to us. Comfortable but also daring, because we know it's not as polished in certain ways. We're doing us, we're doing Kllo. We're a bit older now. We aren't compromising as much on this album. It's a little bit classier and more tasteful this time around."
'My Darling' — [.gif]
Warm and affection work effectively when coaxing a beloved. But homegrown indie alternative pair [.gif] approaches with nostalgia and haunting expressions instead. Known for their captivating ambient rhythms, this pre-release track from the duo's upcoming anticipated LP masterfully manipulates syncopated beats and hypnotic sonic waves from Din while backed with Weish's magnetic vocals.
"'My Darling' was written in a toilet during a panic attack. It is a song you cradle in your chest, curled up with your back to the bathroom door. The song made its live debut at our recent form-bending multi-disciplinary production 'Beside Ourselves' — a commission for the M1 Singapore Fringe Festival," conveyed the duo in an interview with UK online music fanzine God is in the TV.
---
Week of 30 March
'Break My Heart' — Dua Lipa
'Believe It' — PARTYNEXTDOOR & Rihanna
'One More Song' (feat. Roosevelt) — Classixx
'Break My Heart' — Dua Lipa
Bless her heart! Dua Lipa brought forward the release of Future Nostalgia LP a week earlier and it's what we need now. Although unmistakably disco reconstructed for millennials and Gen Z, Gen X can still identify with the record's familiar samples. One of which is INXS' 'I Need You Tonight' on Lipa's fourth single, 'Break My Heart'.
Pain comes with love, but the Grammy-winning songstress is able to soothe heartbreak with sass and uplifting boogie beats. Respect.
'BELIEVE IT' — PARTYNEXTDOOR & Rihanna
While Rihanna's upcoming album is still in limbo, she finally managed to get her voice out through a feature with PARTYNEXTDOOR. The pair aren't strangers though. As he worked with Rihanna on ANTI—from the number one smash 'Work' to 'Sex With Me'.
Produced by Ninetyfour, Bizness Boi and Cardiak, this airy sensual ballad is about patching up and re-examining a couple's devotion to each other. Fun fact: Rihanna only submitted her finished feature on the week of Partymobile's release, cutting it close.
'One More Song' (feat. Roosevelt) — Classixx
Play that funky music again! Los Angeles-based electronic duo Classixx brought back toe-tapping rhythmic beats to 'One More Song' via 'a bassline heavily influenced by Louis Johnson, the Brothers Johnson co-founder who notably played on Michael Jackson's Off The Wall, Thriller, and Dangerous'.
The cherry on this shiny cake is Roosevelt, who provided soulful chorals and playful synths to the melodious track. So, keep calm and dance on.
---
Week of 23 March
'Dancing Next to Me' — Greyson Chance
'Spotlight' — Jessie Ware
'Get Better, Not Bitter' — bittymacbeth
'Dancing Next to Me' — Greyson Chance
It takes two to tango. But choose your partner wisely, as Chance recounts. Co-written with singer-songwriter-producer Teddy Geiger, the Oklahoman native expressed getting betrayed by a potential romantic singleton for second-guessing in this pensive yet bouncy pop-bop.
"I'd come across a few people this past year and there were a few different cases—this was the most specific one—where they were just afraid to love," Chance told HuffPost. "It could have been a case of someone not feeling confident in their sexuality. It could have been an age thing. They just wanted a taste of love to see what it's like, and then they were gone. They wouldn't commit to it fully."
'Spotlight' — Jessie Ware
Ware deserves a spotlight that's as bright as her fellow English comrade, Adele. Blessed with soulful heartwrenching-inducing vocals too, the London-based songstress stood by her alternative roots (she worked with SBTRKT, Disclosure, and Dev Hynes) since her debut and has not given in to mainstream demands.
Picking up the dance baton, Ware described 'Spotlight' as "melodramatic, romantic, it's everything that I love, and it's got a bit of a beat." The pairing of Ware's sultry coos and organic strings with synth provided by Simian Mobile Disco's James Ford is indeed adult contemporary at its best.
'Get Better. Not Bitter. (feat. Orumo)' — bittymacbeth
Life's the greatest teacher you can ever have. And bittymacbeth is inspired by it. For her recently released EP BETTER NOT BITTER, the Berklee College of Music Summa cum Laude graduate in Contemporary Songwriting and Production details ordinary people overcoming extraordinarily difficult circumstances.
As for 'Get Better. Not Bitter.', bittymacbeth conveys emotions and forgiveness towards a friend, who nearly caused her to be stranded in a foreign country. Produced by Italian jazz/R&B producer Orumo and herself, 'Get Better. Not Bitter.' is a modern funk bop with throwbacks to '80s synth-pop. Peace and positivity can definitely be attained by letting go.
---
Week of 16 March
'The Difference' (feat. Toro y Moi) — Flume
Collabs are common. But we didn't expect these two contemporary dance names to do a project together. Flume's progressive futuristic while Toro y Moi's throwback synth. But both of them met halfway at a chill drum and bass midpoint.
We made this song between a day at my place in L.A. and a day at Chaz's spot in Oakland," said Flume in a statement for the stellar lush track. "This was our first time working together, I've been a Toro Y Moi fan for a while. His song 'Talamak' is a longtime favorite. I listened to that one a lot when I first started Flume as a project."
'Bittersweet' — Lianne La Havas
Breaking up is a bittersweet affair. On her first original recording in five years, British soul singer-songwriter Havas addresses it with a stirring warm tune to comfort herself. Looking to 'reborn', Havas is ready for the dawn again.
"I'd forgotten how much I love singing," Havas said in a press release. "I've tapped into the best and worst parts of me and while I didn't expect this to be the direction of my new music, it's my reality and it's driven by emotion."
'do me right' — brb.
Painful, yes. But heartbreak did these boys right. After teasing with singles, the homegrown funky R&B band finally rewards fans with their debut album. There are indeed familiar favourites, but pay attention to 'do me right' too.
The trio describes this song as "a snapshot of the distinctive pain of the discovery process of a partner's unfaithfulness, one that is its own kind and can never be derived from anything else." Props to the boys for translating vindictive and resentment emotions into positive energy.
---
Week of 9 March
'Describe' — Perfume Genius
'Murphy's Law' — Róisín Murphy
'Fool' — IN THE NOW
'Describe' — Perfume Genius
Mike Hadreas has often been compared as the male counterpart to Sade. Now, that's a compliment. On the lead single off the American soloist's fifth full-length album, Perfume Genius shifts his gaze from sensual lo-fi to spacey calm before taking up a notch by swelling synths. The depressive yet poetic lyrics pair well with the hypnotic guitar chords.
"I started writing about when you are in such a dark place that you don't even remember what goodness is or what anything feels like," Hadreas said in a statement. "The idea was having someone describe that to you, because you forgot or can't get to it."
'Murphy's Law' — Róisín Murphy
Disco hasn't disappointed Murphy, yet. And Murphy is setting her foot with an upbeat law that demands listeners to dance. Teaming up with DJ Parrot (Richard Barratt) again, the Irish avant-garde sovereign returns with an immediate four-to-the-floor nightclub banger. Just freefall and immerse into the eight-minute original mix to experience paramount bliss.
"'Murphy's Law' is our crack at a straight-up, straightforward, no-frills, disco standard," Róisín Murphy said in a statement. "Oh, and it's the story of my life. It's about the nature of the past, it's often a difficult thing to outrun but it can also be quite comforting.
'Fool' — IN THE NOW
Love can be insensible at times. So, the boys from homegrown band IN THE NOW express that emotion with a coming-of-age romance narrative on their debut single. The budding electro-pop and R&B quartet doesn't drown in sorrow due to unrequited love and infatuation. Rather, they layer dark melancholic synths constructed with dreamy electronic pads before bridging into a heartfelt chorus. All this in the hopes of getting the hero's crush to change her mind, even though he knows he should move on.
"We experimented with many different versions of the drop before we got something we were all happy with, bringing together the right amount of contrast and energetic release," says Dan Rafael, IN THE NOW's producer and vocalist.
---
Week of 2 March
'Stupid Love' — Lady Gaga
'Tondo (feat. Eko Roosevelt)' — Disclosure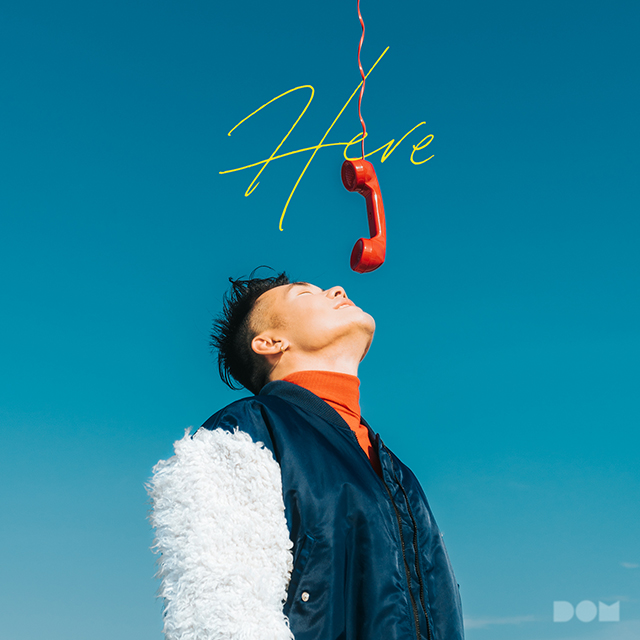 'Here' — Dominic Chin
'Stupid Love' — Lady Gaga
Here's indeed a rebound song. After pining her guts out with 'Shallow' on A Star is Born, 'Mother Monster' aka Lady Gaga hits back fast and furious with an upbeat unshakable love banger. It's been three years since standalone single 'The Cure', so fans and music buffs were stoked when the previously leaked song was released in hi-fidelity.
Although the final version doesn't veer far from its demo, everyone rejoiced as 'Stupid Love' is identifiably early Gaga. An energetic electro-pop track that's not exactly ground-breaking, this lead single from Gaga's upcoming sixth studio album is an unapologetic anthem that gives Grimes a run for her money. Pink is the agenda here, it seems.
'Tondo' — Disclosure and Eko Roosevelt
Best known for collabs with Sam Smith and Lorde in their Grammy-nominated albums Settle and Caracal, the British electronic-producer duo geared up for their latest Ecstasy EP release by dropping a handful of singles consecutively. Thus, blessing EDM lovers.
One highlight that stood out is 'Tondo'. Sampling a tune from Cameroonian musician Eko Roosevelt, the African beat-driven uplifter sees the Lawrence brothers introducing a sweaty Summer floor-filler in Spring.
"Over the past few years, we've explored more and more African genres of music. This specific track samples the Cameroonian musician Eko Roosevelt," Howard and Guy Lawrence said via Twitter. "If this one is anything, it's fast, punchy & above all… fun. Another one designed for the dance floor."
'HERE' — Dominic Chin
A mother's love is noble, let alone a grandmother's. So homegrown singer-songwriter Dominic Chin dedicated a self-penned tearjerker to the matronal figure in his life. Here, the soloist converts one of the toughest human emotions, grief, into a fresh lo-fi doused pop-r&b hybrid track. With a devastating verse masked by tight instrumentals, it reflects how modern individuals showcase selective vulnerability. There's no shame in addressing a feeling which everyone experiences.
"The message I'm trying to send across is that coping with grief will be something that all of us will have to cope with at some point and will continue to cope with because we never stop missing our loved ones—and that's okay! It's important to talk about it and process it whenever we do feel bad about it," Chin emphasized.
---
Week of 24 February
'Smiling' — Alanis Morissette
'Meltdown' — Jake Shears
'Who We R' — Dru Chen
'Smiling' — Alanis Morissette
"Isn't it ironic?" These famous words uttered by Morissette on 'Ironic' really stuck to the alt-rock queen throughout her career. On the second single off Such Pretty Forks in the Road, her first original LP since 2012's Havoc and Bright Lights, Morissette reflects on her existence as a "bottom dweller," dealing with the ups and downs of life as they come and mulling over personal failings.
Wistfully gloomy yet transcends into an uplifting pulse, the track first appeared on Morissette's Broadway venture of Jagged Little Pill.
'Meltdown' — Jake Shears
While Shears went west and kicked up boots with honky-tonk on his self-titled solo debut, there's no way he's turning his back on the dancefloor. Sleek synths still dominants the Scissor Sisters frontman's musical style.
'Meltdown' touches on global warming and was written when he was experiencing the 'hottest day of the Summer in New York City', as he expressed on Twitter. Three minutes of syncopated groovy beats paired with Shears' signature falsetto = 'Eargasm'!
'Who We R' — Dru Chen
Do you identify as an individual or society better? For Chen, the collective matters for the greater good.
Says the homegrown singer-songwriter, "['Who We R'] is as much about our personal past as it is about how far we have come as a human race. It confronts the present trials and tribulations of the human condition as we step into an unknown future."
Taking the song's soft folk & country fundamentals and ramping them up with additional additive pop beats, Chen comforts self-doubters who are also delving into the unknown after making a major decision. Thus in life, you either go big or home.
---
Week of 10 February
'Let's Be Friends' — Carly Rae Jepsen
'Hummingbird' — Charlie Lim & Linying
'Cut Me' — Moses Sumney
'Let's Be Friends' — Carly Rae Jepsen
Nobody likes getting friend-zoned. So stop leading someone on and give out ambiguous romantic signals. But if you happen to encounter this ordeal, heed Jepsen's advice and 'just rip off the band-aid!' Definitely an anti-Valentine's upbeat pop anthem, 'Let's Be Friends' encourages emotionally dejected individuals to flip the bird at a bad date.
"I mean, you're sort of a dick sometimes but someone out there is surely gonna love a dick. Uh, check please?", Jepsen snarls. We certainly stan an alt-pop advocator who's both frank and fair.
'Hummingbird' — Charlie Lim & Linying
Take flight. That's what Lim and Linying are doing—venturing beyond the local soundscape and performed at internationally-renowned festivals such as Summer Sonic (Japan). 'Hummingbird' marks the first time both homegrown musicians are having co-writing and co-producing credits on a track even though the pair had previously worked on a duet with Evanturetime ('Vultures').
According to Lim, 'Hummingbird' is about "trying to muster the courage to believe in something new, despite our tendencies to repeat past mistakes". The interplay between Lim and Linying's perspectives is enchanting, in addition to embodying wistful and lilting moods on its melody.
Stay tuned for our exclusive interview with both Lim and Linying on producing 'Hummingbird'.
'Cut Me' — Moses Sumney
Before we all get physically violent now, Sumney's approach is all about emotional growth. "Well, if there's no pain. Is there any progress? That's when I feel the most alive. Endurance is the source of my pride," croons the genre-bending Los Angeles-based singer-songwriter.
Roping in British experimental indie rock band for this cut from part one of his upcoming album græ, Sumney's vulnerability penetrates the inner self with dynamic instrumentations that assures listeners that pain is life's mentor.
---
 Week of 3 February
'Hypnagogic (I Can't Wait)' and 'CP-1' — Calvin Harris
'Simmer' — Hayley Williams
'Boy' — Houg
'Hypnagogic (I Can't Wait)' and 'CP-1' — Calvin Harris
Confident; Harris is. The award-winning British producer DJ returns to rule dancefloors once again with not one, but two bangers as Love Regenerator. Hooking listeners with hallucinatory Acid House, Harris conceived this project to 'rediscover the way he originally began producing music 22 years ago before he ever thought about how it might be perceived by outside forces.'
"Just pure fun and experimentation with what sounded good to me. The records are inspired by early rave, breaks, techno and house, the music I was obsessed with growing up. In fact, I've done everything I can to make them sound like they've come from a 1991 time capsule. Every synth and sound used is from that time period." Pure electronica bliss.
'Simmer' — Hayley Williams
While Paramore got their second youth with New Wave punk, frontwoman Williams still kept some angst from the band's foundation for her solo debut, Petals for Armor. Also, both fans and critics have been waiting 15 years for this. Rejoice!
Although Williams did lend her vocals to soundtracks (Jennifer's Body, Twilight) and producer-led albums (Zedd's 'Stay The Night'), 'Simmer' marks her first venture under her vision. Noticeably grittier and emotional, the experienced vocalist resolved to wear her heart on her sleeve. "Oh, how to draw the line between wrath and mercy?; Wrap yourself in petals/Petals for armor." Such beckoning lyrics.
"[Petals for Armor] benefited from a little bit of musical naïveté and rawness and so I experimented quite a bit more. I made this with some of the closest people to me. Their respective talents really shine bright throughout the record. I like to think we all make each other better and the result is something that sounds and FEELS exactly as I'd hoped it would. Now that it's time to put it all out there, I can finally exhale. I'm excited to let people in to experience a different side of myself that I've only very recently become familiar with." Petals for Armor will be out on May 8.
'Boy' — Houg
Self-reflection can reveal many answers. For Trip-hop & Chillwave local musician Houg, introspection offers an insight into the fragility of self which is weathered by circumstances, particularly in the journey of creative expression.
The 2018 Noise Mentorship Programme alumni delved deep via instrument experimentation. Result: An addictive jazzy funk riff paired wavy chill-hop vibes. His mentors Kevin Foo (of Foundation Music & Umami Records) and Inch Chua (Noise Mentorship Programme) would be proud.
Speaking to the narrative of the song, Houg says, "The Self is naively inclined to take a 'dive into the sea for an eternity' but soon finds the solitude and seeming weightlessness of this exploration only a prelude to the sobering pressure and fear of the unknown. With the focus now on the onset of claustrophobia, the certainty of the Self cracks, and sets off a conundrum of fickle fragility."
---
Week of 20 January
'(Don't Let The Dragon) Draag On' — King Krule
'Call Me' — Empress Of
'Me & You Together Song' — The 1975
'(Don't Let The Dragon) Draag On' — King Krule
Archy Marshall, or better known as King Krule, has just experienced fatherhood. But that didn't stop him from putting out another new LP, Man Alive!. Avid listeners may recognise the ghostly and mellow first single from 'Hey World', a short film where Krule performed solo with instruments on acoustic and features '(Don't Let the Dragon) Draag On', 'Alone Omen 3', 'Energy Fleets', and 'Perfecto Miserable'.
On the self-directed accompanying video, Marshall displayed his love for black-and-white cinema to phenomenal effect. Such is the influence of Carl Theodor Dreyer's classic The Passion Of Joan Of Arc. Extremely captivating.
'Call Me' — Empress Of
Spooked by the supernatural horror visuals of The Turning? Allow L.A.-based indie-pop singer-producer Lorely Rodriguez aka Empress Of to soothe with a romantic dream-pop number from its soundtrack.
Lawrence Rothman, who wrote 'Call Me' with Rodriguez and Yves Rothman, explains: "When writing the track with Lorely, Yves [Rothman] and I had the idea of writing something that was dreamy and processional; the movie's swan song. it became a track that Floria Sigismondi used on set a lot to set the mood when shooting the scenes of the dreamlike limbo that the ghost Ms Jessel is trapped in."
'Me & You Together Song' — The 1975
After going all out with the head-banging punchy 'People' and UK garage-tinged 'Frail State of Mind', the Brit alt-rockers revisit their roots with this vulnerable yet upbeat third offering from Notes on a Conditional Form.
"I had a dream where we had kids/You would cook, I'd do the nappies." These tender lovelorn lyrics evoke domestic life and millennials' desire of settling down, aided by the soft rock guitar chords. Indeed, young romance craves for lust and longing. It's all about being sentimental and living-for-the-moment.
---
Week of 13 January
'Uneventful Days' (St. Vincent Remix) — Beck & St. Vincent
don't you wanna be glad? (Album Cover) — Super Whatevr
'Lost in Yesterday' — Tame Impala
'Uneventful Days' (St. Vincent Remix) — Beck & St. Vincent
Beck and St. Vincent—this is a collab you don't see or hear often. Recently, they both joined Nirvana on stage to perform the former's celebrated tracks.  So when the multi-award Grammy-winning artist puts her own spin and remixes the acclaimed alternative musician's tune, we were shooketh. Aside from rearranging the glossy track into a more aggressive version, St. Vincent also admirably execute melodies from guitar, bass, and keys herself.
Of the remix, St. Vincent said in a statement, "I guess I was listening to a lot of '70s Herbie [Hancock] and WAR at the time and wondering how much funk was inside me, too. I sent it to Beck and he dug it, but he said, 'It should be 3 bpm faster.' And what do you know? HE WAS SO RIGHT. It made all the difference in the groove."
'melancholyism.' — Super Whatevr
This Orange County, California-based rock & roll band isn't like any other. Initially formed as a vehicle to develop lead vocalist and guitarist Skyler McKee's poetry, the duo (along with drummer Chase Vernon) now uses this lyrical element to reflect a glimmer of hope amidst life's struggles.
"['melancholyism.'] is a loner's love song to my wife Jess who I feel that I can be with and not compromise my quiet times," explained McKee. "As an introverted musician, I've struggled with finding time to recharge my emotional tank."
'Lost in Yesterday' — Tame Impala
We supposed this is the final advanced track we're getting before The Slow Rush drops on Valentine's Day 2020. Yes, it has been four years since the psych-rockers wildly successful Currents album so expectations are definitely high for their follow-up.
Funky groove bassline dominates this fourth reveal from The Slow Rush. And the catchy easy-listening tune does have the ability to convert casual listeners into fans. Psyched? We are.
---
Week of 6 January
'Runner'—Tennis
'Checklist (feat. Chromeo)'—MAX
'Then There Were Two'—Mark Ronson & Anderson .Paak
'Runner' — Tennis
Most would feel lost at sea but not indie-pop duo Tennis. The husband and wife team were inspired by their four-month sailing adventure in the Sea of Cortez, Mexico. As the first song penned for their forthcoming album, Swimmer, it's unmistakably lush synth and romantic lyrics will ignite passion. An ocean rendezvous under the full moon, we say.
Vocalist Alania Moore shared in a press statement that the song "began as a guitar riff Patrick recorded while we were living off-grid, anchored in a fisherman's cove called San Juanico."
"The only instruments we had on board were an acoustic guitar and a drum sequencer, but the limitations seemed to work in our favour. Until that point, we had no clear vision for our writing. The demo Patrick recorded that day outlined our future, the first contours of our next record."
'Checklist (feat. Chromeo)' — MAX
Maxwell George Schneider shines brightly as a star should and didn't go unnoticed. The New Yorker was one of Billboard's top pop-star to watch and also nominated by iHeart in 2019 on its 'Best New Pop Artist' category. Working with Canadian duo Chromeo to amp up the funk, MAX's assertive vocals pairs well with its cheeky lyrics on the punchy track. It's tough to stay still when this tune is on.
MAX explained, "I wrote this song after my wife was tired of living with my parents so we got our own spot and bam things got much better. We wanted that extra layer of Funk spice to bring the song to the next level. Who better than Chromeo the funk lordz themselves. It's a fun record but it also has an underlying message of treating the person you love the way they deserve. Happiness in a relationship only really comes when both partners are getting what they need. Make that checklist baby."
Also, MAX will stage a gig in Singapore on 18 January. Get your tickets through Live Nation's website.
'Then There Were Two' — Mark Ronson & Anderson .Paak
This is one major collab. Teaming up for animated movie Spies In Disguise soundtrack, the two music maestros soulful delivery catches on immediately without resorting to pesky hooks. Its full sound is all brass and bass. Ronson had nothing but positive comments on producing the soundtrack.
"So much fun making this tune with one of my favourite artists of recent times @AndersonPaak," the acclaimed producer expressed on Twitter.
---
Week of 30 December
'Love Me Wrong' — Allie X & Troye Sivan
'Racing Stripes' — Bombay Bicycle Club
'Impatient' — Shye
'Love Me Wrong' — Allie X & Troye Sivan
We're certainly bumped that Alexandra Ashley Hughes cancelled her gig at the 11th hour a couple of weeks ago. Otherwise, fans could've previewed some of her newest material live—including 'Love Me Wrong'. The OG of weird-pop (yes, it's a genre brought to mainstream attention recently) continues to best herself and gift us impeccably lush productions.
The two had co-written on each other's songs (Allie's 'Vintage' and Sivan's 'Youth) but this duet is a first. On the Leland and Bram Inscore-assisted moving electro-pop ballad, Allie explained '[Love Me Wrong] is a song about being misunderstood by your family or loved ones.' "You know that they love you, but not for the full person you are. The relationship between a parent and child is so intense and layered, that it was liberating to put it into the simple phrase 'you love me wrong' and repeat it over and over in the chorus of this song."
Peeps, stop sleeping on her already!
'Racing Stripes' — Bombay Bicycle Club
The BBC boys slowed down from their usual energetic gear four to one for this airy sing-along number. Featuring vocals from British folk artist Billie Marten, the London alt-rock band's lament aura signifies a breakthrough in their sound. Frontman Jack Steadman explained, "It's a good example of the emotional rollercoaster you go through [a writer's block]. I was like, this is it, I can't do this any more, and then the next morning you're like, ah, this is a really good song. The relief!"
While the accompanying music video reflects the winter season, the band's upcoming Everything Else Has Gone Wrong LP will surely fire up music festival crowds.
'Impatient' — Shye
Don't be fooled by the song's 8-bit Nintendo Tetris-esque dings and saccharine single cover. Its overall arrangement actually packs quite a punch. Recently opened for the gigs of indie-pop band Superorganism and American lo-fi bedroom-pop virtuoso Clairo, the 17-year-old Vans Musicians Wanted winner is not afraid to experiment with layered vocals and beats. Not walking on the conventional route does pay off.
If 'Momentary' and 'Impatient' can already command the attention of fickled listeners, high expectations is certain for Shye's debut EP and the way she'll conceptualise it. Definitely one of many to watch for in 2020.
---
Week of 16 December
'Bubba' (Album cover) — Kaytranada
'4ÆM' — Grimes
'No Snow' (EP Cover) — Sam Rui
'10% (feat. Kali Uchis)' — Kaytranada
This is unexpected. The Haiti-born Montreal-based producer pulled a fast one and dropped his sophomore album without notice. Titled BUBBA, it's another star-studded collaboration affair akin to his debut, 99.9%. And he sure loves statistics. Lead single features the sultry vocals of Kali Uchis, who sings about lost love, is backed by bass-heavy rhythmic loops. This assault is cushioned bouncy funky synth-house blips and beeps though. As expected of Kaytanada.
'4ÆM' — Grimes
We're all onboard Grimes' cyber bionic express. Following through transhumanism and artificial intelligence themes, Grimes' newest track is also featured on the soundtrack of 'Cyberpunk 2077' video game, where she voiced 'Lizzy Wizzy', a 'cybernetic pop megastar'. It's mesmerizing that Grimes merges her distinctive and trademark electronic futuristic sound with Middle Eastern and '90s rave influences. Earworm alert!
'Someone Special' — Sam Rui
December is supposed to be merry. But melancholic looms due to the increased frequency of the rain and clouds. On Rui's first project that she wrote and produced entirely by herself, the piano-driven No Snow EP reflects the 'loneliness felt frustration felt about how Singapore has monsoon season instead of a nice pretty snowy winter', said the soulful musician.
To those who have each other and can chummy up this holidays, great. But do be sensitive to solitary souls that are spending the festivities alone; make them feel they are 'someone special' too by sharing some affection instead of living in a world that's only for two.
---
Week of 9 December
'Gullible Fool' — La Roux
'Posthumous Forgiveness' — Tame Impala
'Give Me Love' — Vandetta
'Gullible Fool' — La Roux
It's been a long while since we've heard from Elly Jackson. Better known as her moniker La Roux (remember 'In For The Kill' and 'Bulletproof' back in 2009?), the sleek synth-pop vocalist is back after a five-year hiatus since 2014's Trouble In Paradise. Gone are the brash blips, and a lively lustre piano tones spearheads instead.
"['Gullible Fool'] describes the feeling of being overly trusting, and living under the assumption that you shouldn't need to protect yourself if you are nice to people," explained Jackson.
'Posthumous Forgiveness' — Tame Impala
The Australian psychedelic music collective keeps on giving! Their third single from the band's upcoming The Slow Rush LP reminisces Parker's estranged relationship with his now-deceased father. The slow-burning six-minute starts off hazy and soulful, possibly a nod towards a bygone era. However, close to the four-minute mark, the song switches its melodic vibe into an airy funk and sparkly realm akin to a refreshing soda, thanks to the synth keyboards.
"Wanna play you all my songs/Hear your voice sing-along," Parker pines on this delicate confessional jam.
'Give Me Love' — Vandetta
Few homegrown musicians have gone where Vanessa Fernandez explored. Abandoning her signature R&B sphere and venturing into Deep House, Fernandez demands and pleas for both affection and attention while still pursuing an individual goal. "We have to go at it alone but we all need love and support on our journeys," Fernandez mentioned.
This single is the only one (out of the five from the continuous string of 2019/2020 releases) that was written and produced entirely by the performing veteran. Props to composing a momentous bop. Furthermore, her music set at The Alex Blake Charlie Sessions blew our socks off. Catch her live if you have the chance—you'll be rewarded sonically.
---
Week of 25 November
'Toyota Man' — Neon Indian
'Love You For A Long Time' — Maggie Rogers
'things i should have said' — Tabitha Nauser
'Toyota Man' — Neon Indian
A politically-driven song doesn't always have to be 'oh-so-serious'. For instance, Alan Palomo gets the migrant subject across with his first Spanish-language glittery chillwave single making a stand against the pressurizing Trump administration. America should be inclusive, as he samples of 'The Star-Spangled Banner', Selena's 'Bidi Bidi Bom Bom' and Miley Cyrus' 'Party in the U.S.A'.
'Love You For A Long Time' — Maggie Rogers
Rogers' newest single release couldn't arrive at a better time. Recently snagging herself a Best New Artist nomination for the 2020 Grammy Awards, this floaty poetic number sees the 25-year-old heading down the musical route of Stevie Nicks and Fleetwood Mac.
"It's a song about love in all its forms—romantic love, the love I feel for my friends, the love I feel for my band, and the love I've shared with all of you. I wanted it to sound like the last days of summer. I wanted it to sound as wild and alive as new love feels," Rogers described the track.
'hurricane' — Tabitha Nauser
How do you isolate or even dispel a whirlwind of emotions? Nauser confronted them with honesty through soul-searching. Now an independent artist, the R&B songstress finds comfort in this acoustic guitar-driven track which conveys the dilemma of whether a relationship should be continued when it's hanging on by a thread. We're glad Nauser decided to develop this Shaykhandbake-produced poignant gem with assistance from Jai Waetford and Jessica Porfiri.
---
Week of 4 November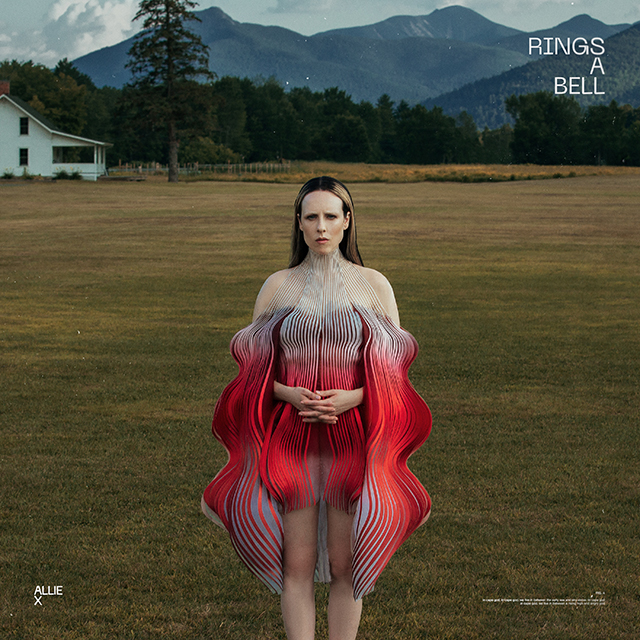 'Rings A Bell' — Allie X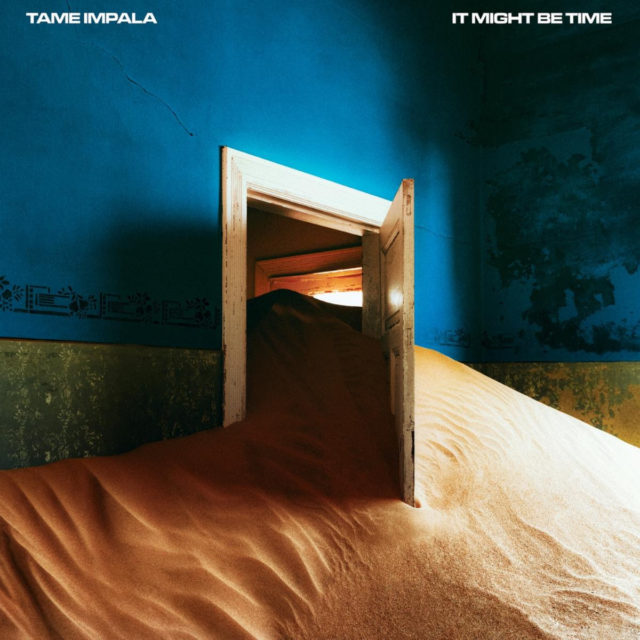 'It Might Be Time' — Tame Impala
'Flowers' — DJ Spoony (feat. Sugababes)
'Rings A Bell' — Allie X
There's nothing déjà vu about Allie X's latest single. Nope, it's doesn't even sound similar to Billie Eilish, so compare all you want. The Canadian Avant-pop musician (dressed in Iris Van Herpen) continues to push mainstream boundaries with this brooding neo-psychedelic tune that "about falling into a rabbit hole, experiencing something surreal, in a dream, or in your subconscious perhaps." Co-written with Oscar Gorres and James Alan, we're crossing our fingers that Allie gets the spotlight and recognition she deserves.
'It Might Be Time' — Tame Impala
After releasing the danceable 'Patience' and 'Borderline' earlier in the year, Kevin Parker finally divulge the delivery date of Tame Impala's highly-anticipated fourth studio album (Valentine's Day 2020). Yes, we get another single with this announcement too. The combination of high-hat clashes, synth keys, and manic sirens seem questionable, but it works! "An ode to ephemerality," Parker says and confronts the ageing process. "This new song [is] about your own inner paranoid thoughts telling you you've lost your mojo." And it might be time to face it.
'Flowers' — DJ Spoony (feat. Sugababes)
Ah, UK Garage. A music genre sounds foreign to casual listeners but you've heard a track or two on the radio definitely. It was the rage in the early noughties—Daniel Bedingfield's 'Gotta Get Through This' and Architechs' 'Body Groove'. DJ Spoony's project to remix them with a classical touch has brought out the OG Sugababes. The impeccable vocal harmony of Mutya, Keisha, and Siobhan is sorely missed and they gave justice to Sweet Female Attitude's Top 2 hit. Warning: Goosepimples-inducing.
---
Week of 21 October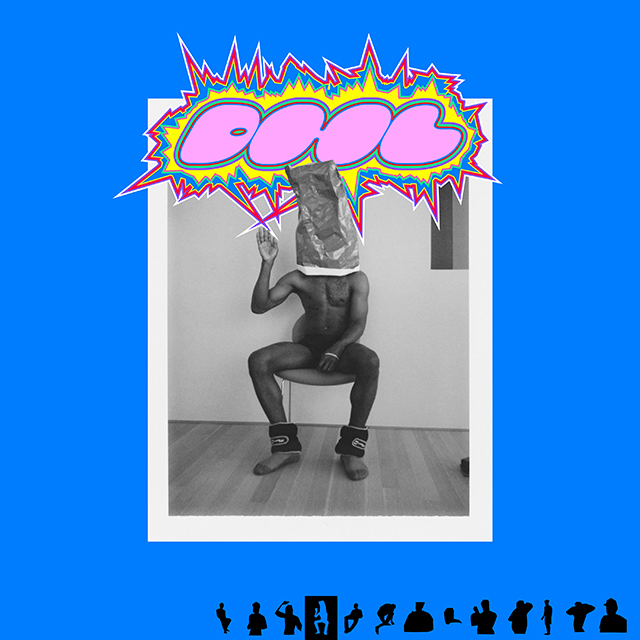 'DHL'— Frank Ocean
'rangerover' — Porches
'don't wanna grow up' — Charlene Su
'DHL' — Frank Ocean
It pays to be an ardent fan. Those who tuned in to Ocean's 12th episode (the latest over the weekend) of 'blonded RADIO' on Apple Beats 1 are rewarded with the musician's first original track since 'Provider' in August 2017. Produced by Boys Noize, Ocean fires explicit verses with about sex (male pronouns present) and drugs on this chill rap track. Of the upcoming record, he hinted its sound is influenced by nightlife and club music in addition to approaching themes of 'strength and vulnerability'.
'rangerover' — Porches
This is a story about Julie and Ricky in a Range Rover. Aaron Maine's synth-loving moniker recounts a summer road escapade with this dreamy number. "Sometimes you can string words together that don't make sense literally, but they capture whatever the sentiment is so perfect that it doesn't matter", says Maine. Also, Dev Hynes' (or Blood Orange) backing vocals compliments the New York-based musician's warped tones, allowing listeners to bask in melodic bliss.
'don't wanna grow up' — Charlene Su
What's your response when you're on the cusp of adulthood? For 23-year-old Su, it's a mixed bag of feelings. Coming-of-age happens only once in a lifetime, so there's fear yet also joyful excitement on self-responsibility. The buoyant melody is not only irresistibly snappy and catchy but also showcased Su's prudence in her raw lush voice. To go against societal norms and focusing on thyself, there's no better time than now while youth still lingers.
---
Week of 7 October
'Hit The Back' — King Princess
'Death Stranding' — Chvrches
'home with you' — FKA twigs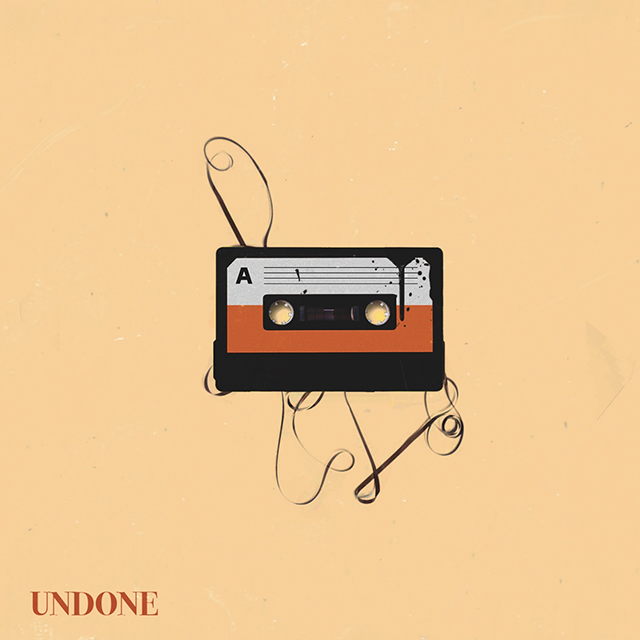 'Undone' — brb.
'Hit The Back' — King Princess
It's time to get rough with Mikaela Mullaney Straus. The 20-year-old Brooklyn-based protégé of Mark Ronson declared on Twitter that her latest single is "THE anthem for bottoms everywhere." Well, you get it. Kicking off the track with a simple piano and drum accompaniment, Straus' passion-led vocals seduce listeners into an erotic realm. "Ain't I the best you had? / And I'll let you throw it down, hit the back." Sounds like nobody will be sleeping early at night once the beat heats up the bedroom.
'Death Stranding' — CHVRCHES
Video may have killed the radio star, but videogames rely on a suitable soundtrack to elevate its gameplay. Synthpop trio CHVRCHES produced a befitting tune for the same-titled Hideo Kojima (of Metal Gear Solid fame) action game, DEATH STRANDING: Timefall. Lead singer Lauren Mayberry's pure and airy voice complements its euphoric sphere and highlights the light vs. dark contrast.
"The concept of Death Stranding is so unique and really felt to us like it was challenging people to care about the world they create—in the game and otherwise. We wrote this song specifically for Death Stranding, thinking of the themes of the game and what it is trying to say to people," mentioned the band.
'home with you' — FKA twigs
MAGDALENE's release date has been pushed back to November 8 ("fanksss for being patient wiv meeeee <3", twigs expressed on Twitter). No matter. We get the stylistically experimental third drop off FKA twigs' sophomore LP. It may sound schizophrenic, but that's what we love about her—the divergence and breath she's able to present. Dream on if you expect the entire album to be like the radio-friendly 'holy terrain'; this is who FKA twigs. "'home with you' reinforced my reoccurring suspicion that when I'm in doubt, I should follow my gut and go home," twigs said of its accompanying music video.
'Undone' — brb.
Do we set things right after they come undone? For the boys of brb., it's about love's progression from ambivalence into inevitable submission. Melding R&B with funk, pop, and electronica (sounds like a handful but the band's genre mastery is evident), the track was written to capture the relatable experience of falling in love and the conflicting emotions that manifest too. Although the mood is distinctively nostalgic, its poignant lyrics and attitude (conveyed by frontmen Clarence Liew's sublime croon) ground both sensibilities and vulnerability into modern individuals.
---
Week of 30 September
'Even If It Hurts' (feat. Blood Orange) — Tei Shi
'Right Here' — Keshi
'Screaming' — LEW
'Even If It Hurts' (feat. Blood Orange) — Tei Shi
No pain, no gain. Indeed, this saying applies to love too. New York-based Columbian-Canadian singer mulls over 'the realisation and acceptance that pain is a natural consequence of love.' What better way to exemplify this than a duet, and with Dev Hynes no less. Blood Orange's signature groove is inscribed all over the dreamy '80s synth-pop track, whom he co-produced with Noah Breakfast.
We're glad that Hynes returned the favour after Tei Shi's guest stint on Negro Swan's 'Hope'. Because the world does need a "duet about the ways in which we make ourselves vulnerable to those we love, sometimes at a high cost," described Tei Shi.
'Right Here' — Keshi
"If you need me, I'll be here. Right here", Keishi croons. These assuring words by Casey Luong offer solace to his ex even though the relationship has already ended. Emotional, warmth, and comforting, the rising Asian-American self-taught producer's chill beats appealed to countless fans and even sold-out his recent solo U.S. headline tour dates. Keishi keeps his sound intimate and vulnerable yet there's admirable strength imbued in the determined lyrics. So, if you can't be lovers, why not support your once-significant other as friends instead?
'Screaming' — LEW
Fate often has ways to turn our life upside down, especially love and its affiliated themes. LEW's fourth single off his Red Flags EP is about meeting the right person at the wrong time and echoes the hurt that follows the heartbreak of mistaken love. Being the only single that's not a duet, it features LEW at his most intense yet most vulnerable, and "screaming for the love [his] life". We had the chance to listen to this devastating song unplugged, and boy, it induces goosebumps almost immediately when LEW sings about the pains of abandoned love. Modern-day digital love is complicated.
---
Week of 23 September
'Aftertaste' — The Academic
'Earlier Days' — Zsela
'stay // calm' — OnlyM
'Aftertaste' — The Academic
These dudes are anything but bookish. Adopting a name inspired by J.D. Salinger's The Catcher in the Rye, Irish alternative pop-rock quartet The Academic maintains a preppy vision and peppy sound on this first single from their upcoming sophomore LP. Solidly charming and catchy despite its emotional context of reviewing mistakes from a failed relationship, expect moods to go from 'meh' to 'yeh' in no time.
Frontman Craig Fitzgerald describes their mindset when writing 'Aftertaste' "is less defined by what the stereotype of an indie band should sound like and is more about letting our songs become the best they can be."
'Earlier Days' — Zsela
Love can either be uplifting or destructive. But the New York native singer-songwriter chose to highlight the latter. Although only making her debut earlier this year, Zsela had already made waves among the fashion clout from earnest performances at indie-labelled runway shows. "I can't forget those earlier days when I was in your heart", the 24-year-old soulful vocalist sings. Nostalgia prevents passion-inflicted wounds from healing, but Zsela's smokey and smouldering croon sedate the aching heart.
Fun fact: Zsela is the half-sister of actress Tessa Thompson (who appeared in the Avengers movie series and Men In Black reboot).
'stay // calm' — OnlyM
Hustle and bustle is unavoidable in this time and age. Thankfully, aid arrives via Wabi-Sabi, Umami Records' sublabel that focuses on all things lo-fi. Lead representative OnlyM kicks off with the lush and jazzy downtempo track. Thus, easing listeners into a soothed, relaxed state of mind, delivering them to a safe haven far away from the stresses of reality.
"I hope that my music can help people clear their minds and calm their days, even if only for that one moment in time," expressed the 19-year-old Malaysian bedroom producer.
---
Week of 16 September
'holy terrain' (feat. Future) — FKA twigs
'Violence' — Grimes & i_o
'Dreamland' (feat. Years & Years) — Pet Shop Boys
'holy terrain (feat. Future) — FKA twigs
Boy, the alternative Avant-Pop songstress didn't come to play. After laying low since M3LL155X in 2015 (save for appearing on a captivating Spike Jonze-directed Apple HomePod ad and lending her vocals to A$AP Rocky's 'Fukk Sleep', FKA twigs returned with buzz single 'Cellophane' and properly now with this star-studded follow-up. It's what we expect and love of twigs—hyper sultry. Jack Antonff and Skrillex shares production credit while Future provides a vulnerable guest verse (and the only featured artist on MAGDALENE),  but nothing can upstage twig's impassioned voice which powers through her heavyweight collaborators.
'Violence' — Grimes & i_o
Another artist who doesn't settle for generic, Claire Boucher (who is officially known as c now, yes, the alphabet) continues to rule the ethereal soundscape with unorthodox concepts. Despite its aggressive title, the dreamy synth melody allows the lyrics to do all the dirty work instead. "Baby, it's violence. You can't see what I see. You want to make me bad," Grimes coos airily. In the self-directed accompanying video, she is seen reading Sun Tzu's The Art of War and proceeds to dance with gung-ho energy with her entourage. Intimidated yet? you should be.
'Dreamland' (feat. Years & Years) — Pet Shop Boys
What happens when two British illustrious electro-pop groups collaborate? Sparks fly. This cross-generational joint effort extracts the signature essence from both bands and cultivates into a euphoric disco anthem. Less PSB's 'Go West' and more Y&Y's 'Hallelujah', the shimmery duet sees frontmen Neil Tennant and Olly Alexander trading verses and the chorus impartially and giving PSB a much-needed push into the millennial realm. And props to producer Stuart Price who locks and moulds the escapism desire to fruition.
---
Week of 2 September
'Eat, Sleep, Wake (Nothing But You)' — Bombay Bicycle Club
'Heavenly' — Cigarettes After Sex
'Duro' (feat. Balam Kiel) — HAYZ
'Eat, Sleep, Wake (Nothing But You)' — Bombay Bicycle Club
Having trouble keeping up with your routine? On their first new song in five years, the London-based indie rock band suggests 'cutting through the park and stick to the path'. This guitar-based earworm explores an infatuation with someone in an otherwise conventional life. The quartet said that 'Eat' contains "one of the best riffs" they've written and signalled a "back-to-basics" approach to penning new material. We affirm that BBC's exuberant energy is sorely missed all these years.
'Heavenly' — Cigarettes After Sex
We wish heaven would sound like this. American ambient dream-pop band dropped this deliberate ethereal first single off their upcoming sophomore album, Cry. In a statement, frontman and guitarist Greg Gonzalez said 'Heavenly' was "inspired by the overwhelming beauty felt from watching an endless sunset on a secluded beach in Latvia one summer night." Often mistaken for listless and lethargic, these characteristics instead imbues a romantic noir to tenderly-crafted track.
'Duro' (feat. Balam Kiel) — HAYZ
Warm-up your waist and hips for this one. Canadian rap newcomer HAYZ taps into his singer-songwriter background and producing skills to mould an addictive sing-along dance bob. The reggaeton-infused Latin tune will bring the Caribbean tropics to you via its upbeat rhythms. Duro, which means to go hard at something, oozes swagger. Also deserving some credit is Mexican artist Balam Kiel, whom HAYZ discovered after months of searching. This addition of a gutsy 'tude is a win.
---
Week of 26 August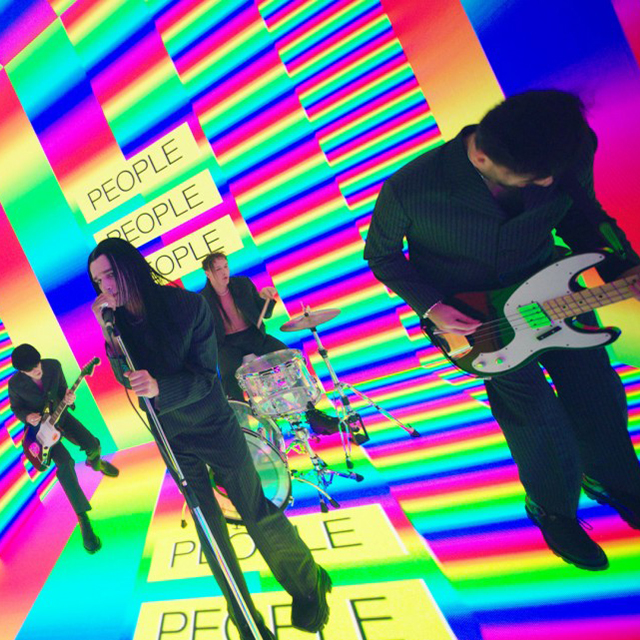 'People' (Music video still) — The 1975
'I Don't Think I Can Do This Anymore' — Mura Masa & Clairo
'Let U Down' — Ffion
'People' — The 1975
So either you like this track or you don't. The radio-friendly sounds of 'TooTimeTooTimeTooTime' and 'Give Yourself a Try' from the acclaimed A Brief Inquiry into Online Relationships have exited the building. Instead, hoarse vocals and hardcore guitar riffs composed this manic tune that highlights Millennial angst. While this move may alienate casual listeners, the Manchester-based band has otherwise proven that they are not soft. Bold move, but Rock is all about rebellion. Brava, boys.
'I Don't Think I Can Do This Again' — Mura Masa & Clairo
There's no stopping Clairo. After dropping her debut album Immunity earlier this month, the rising teenage singer lends her voice to this anthemic yet heart-wrenching confessional. Serving as the first single from his upcoming album, Mura Masa played with experimental elements of Punk and New Wave to magnetic effect. "I'm thrilled to debut this new sound with one of indie music's most exciting and talented songwriting newcomers in Clairo, said the Guernsey-born electronic music producer.
'Let U Down' — Ffion
Nobody deserved to be left in the lurch. On this follow-up to the R&B songstress' successful single "Personal', Ffion continues the overarching narrative of self-empowerment. Love is a two-way street but once one had it with dejection, don't blame passion for walking out. Assertive and resolved, this rousing anthem will find a place in playlists of crushed listeners. The single will also be the lead-up to her second EP titled, BAD HABITS II, out September 20, 2019.
---
Week of 19 August'
'Summer Girl' — Haim
'Motivation' — Normani
'dlmk' — Theodora, Flightsch & Shakyhandbake
'Summer Girl' — Haim
Southern California Haim sisters (Danielle, Este, and Alana) returns to bless us with an anthem we NEED for the sunniest season of the year. A nod to Lou Reed's 'Walk On The Wild Side' (a continuous doot do hook sticks like glue), the rock trio jazzes up their usual Woodstock guitar-centric funk-pop into a bright positive tune. "I started the song when I found out my partner (co-producer Ariel Rechtshaid) had cancer. I was on tour and felt like I was trying to send positive energy his way almost telepathically," Danielle wrote in a press release.
'Motivation' — Normani
Don't judge a book by its cover. Or rather, former Fifth Harmony's vocalist Normani's music single cover. Although presented in striking saccharine pink, the sound suggests otherwise—sultry and with conviction. Ariana Grande lends her hand in co-writing the track, which explains its fetching R&B qualities. Apparently, the cover reflects her music video which pays homage to noughties icons such as Destiny's Child, J. Lo, and Ciara. Camilla Cabello gotta watch her back, 'cause Normani will blaze up the charts anytime now.
'dlmk' — Theodora, FlightSch & Shakyhandbake
Our Dawn to Dusk alum dissects the millennial abbreviation of 'Don't Let Me Know' through a romance dilemma. Starting off with tropical Caribbean-esque tones composed by electronic guitar chords, Theodora doesn't want to face reality while wondering if her love interest is serious about her. In response, FlightSch & Shaykhandbake showed their support and gave strength to the track with an upbeat melody. Everyone hurts from unrequited affections and denial, so why not shield it with soothing beats.
---
Week of 5 August
'f**k, i'm lonely' (feat. Anne-Marie) — Lauv
Boyfriend — Ariana Grande & Social House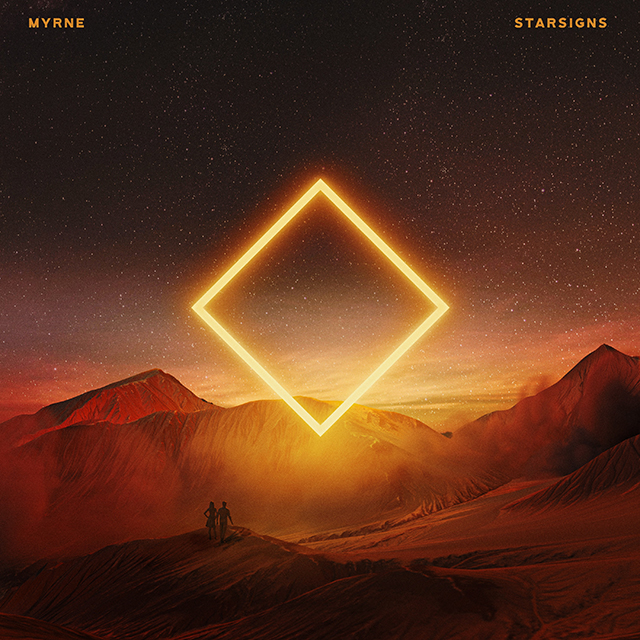 Starsigns — MYRNE
'f**k, i'm lonely' (feat. Anne-Marie) — Lauv
Kudos, Lauv. For dedicating an anthem to all singletons out there. Enough mushy and lovelorn songs already! Taken from Ari Leff's upcoming debut LP and the soundtrack of Netflix's 13 Reasons Why (Season Three), the infinite 'I'm lonely' loops' what a dejected soul would ramble when stirred. Anne-Marie also lends her vocals that's "highly silly in a way that has swag", said Lauv. While the song doesn't break new ground, Lauv manages to convey the dreary emotion into an honest confession we all feel before saying "Thank you, next".
'Boyfriend' — Ariana Grande & Social House
Being ambiguous in a relationship is NEVER good. Thus, the hard-at-work Grande dropped an infectious R&B bop about "having a crippling crush on someone" but without promises. Featuring her tour mates, Pittsburgh-native pop duo Social House, this song sounds like Thank U, Next part two (the duo's also behind that hit). "People want to feel love but don't want to define their relationship & have trouble fully committing or trusting or allowing themselves to fully love someone. Even tho they want to", says Grande.
'Starsigns' — MYRNE
When the root of a problem is unidentifiable, it must be our star signs. MYRNE's latest future bass production appeals to listeners with ease via a romantic lyrical narrative and punchy euphoric rhythms. On vocal duty is American-Canadian singer Sophie Simmons, who delivered an ethereal account of heartache. "I've had the idea for 'Starsigns' in me for the longest time—a song that was gentle and earnest in concept, but euphoric in execution," MYRNE explained. So learn to accept that "maybe love just fades like seasons."
---
Week of 29 July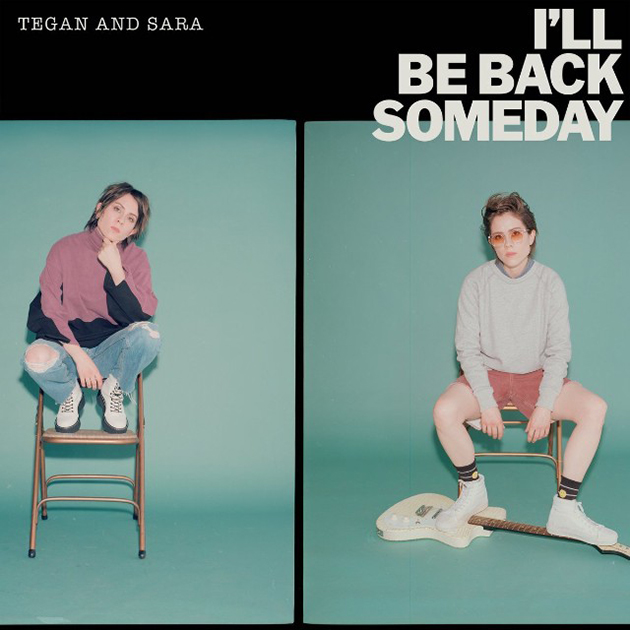 'I'll Be Back Someday' — Tegan and Sara
'Pure Gold' — half•alive (Video still)
'Brave' (feat. AVC) — MMXJ
'I'll Be Back Someday' — Tegan and Sara
Music's multi-instrumental identical twin sisters return with a gem from the past. Written when they were teenagers, Tegan and Sara re-recorded a trove of raw tracks for their upcoming ninth LP release. This move will definitely excite ardent fans who are into the duo's early guitar-heavy roots and punk influence. Polished yet filled with teen angst, feel youthful again when the nostalgic lyrics hit you. "Screaming over the small amplifier, we tested our voices by writing punk songs, shredding our thumbs on the strings," Sara said of the original recording.
'Pure Gold' — half•alive
This is a band you'll want to keep tabs on. Already a darling to industry critics such as Triple J and Alternative Press, the Californian indie-pop act gears up to their debut album release with one final single drop. Its funky synth will energize your body to hop and bop in jubilation. But of course, this bright summery song IS written by the ever-reliable producer, Ariel Rechtshaid. In addition, the band hit pure gold with the execution of its accompanying vibrant and glossy music video too. An effective pick-me-up for sure.
'Brave' (feat. AVC) — MMXJ
MJ Kuok, aka MMXJ, braved against the odds by switching to be an electronic artist-producer instead of a singer-songwriter. By embracing EDM, MMXJ has gone on to release stellar tunes such as 'Kings' with Gentle Bones. This future bass piece features vocalist ACV who instilled uplifting verses on the pulsating hooks. Of this collaboration, MMXJ explains, "I was struggling with anxiety and panic attacks regularly. I wanted this song to be a reminder for us to be brave in the face of adversity and to keep moving forward with love and a positive mindset."
---
Week of 22 July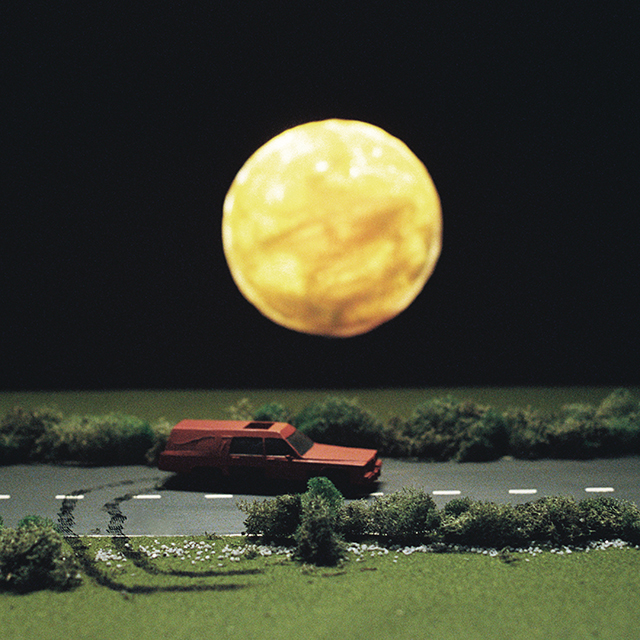 'Half Love' — Red Hearse
'How Do You Sleep' — Sam Smith
'Gone' — Charli XCX (feat. Christine and the Queens)
'Half Love' — Red Hearse
From Fun to Bleachers, its no surprise that the multi-talented Jack Antonoff is involved with another project band: Red Hearse. This synth-pop focused supergroup isn't a rookie combo though. Bandmates include producer Sounwave (Mark Spears)—a Kendrick Lamar collaborator who worked with Antonoff on St. Vincent's Masseduction, and singer-songwriter Sam Dew, who penned tunes for Skrillex, Rihanna, Jessie Ware, and Mary J. Blige. Based on this catchy polyphonic third single, we can expect an all killer, no filler debut self-titled album.
'How Do You Sleep' — Sam Smith
"Baby, how do you sleep when you lie to me?", Smith croons. Veering away from subdued ballads which filled his last LP, The Thrill of It All, the British vocalist increased the tempo via trap and electronica influences on this emotionally-charged moody track. This change is a natural progression after collaborating with Calvin Harris on 'Promises' and Normani on 'Dancing with a Stranger'. Smith can dance away his worries and cares with ease as a surefire hit is guaranteed due to the masterful production duties of Max Martin, Savan Kotecha, and ILYA.
'Gone' — Charli XCX & Christine and The Queens
Are you already wet from this explosive music team-up? Well, they are (in the accompanying music video). The second promotional single from Charli's third record serves up an addictive and pulsating funk-pop baseline that'll make you sing along within seconds. "This song is about those situations where you are surrounded by loads of people but feel so isolated and alone," Charli wrote on Instagram. "It is about breaking down but it's also about breaking free." So go on and crank up the volume.
---
Week of 8 July
Kids In the Dark — Bat for Lashes
'Imagination' — Foster the People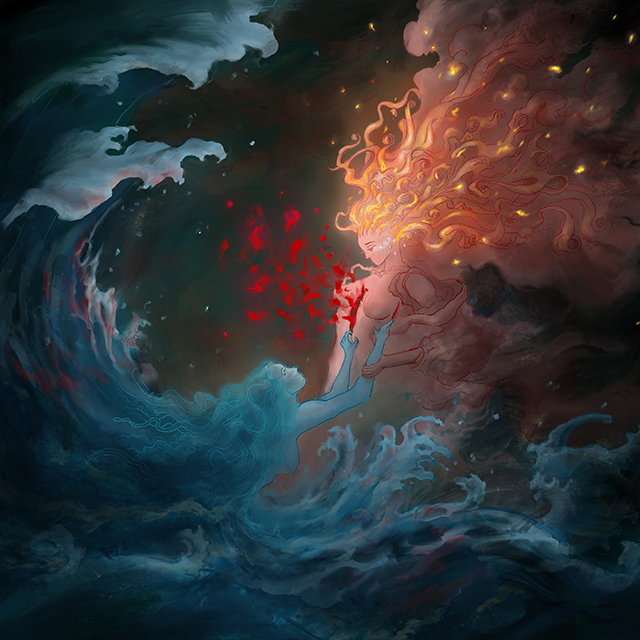 Red Flags — Lew (feat. Joie Tan)
'Kids In the Dark' — Bat for Lashes
Good tunes are worth the wait. After bagging another Ivor Novello award recently, Natasha Khan teased us another song that's from her long-awaited fifth album, Lost Girls. The '80s synth-influenced track marries nostalgic passion amongst youth with an astral synth ambience. Accompanied by a stylised video that features her fictitious persona Nikki Pink, we're looking forward to experiencing Khan's sentimental SoCal-based conceptual universe in entirety.
'Imagination' — Foster the People
Escape reality with a psychedelic summer jam spawned by frontman Mark Foster. Just listen attentively to his ever-reliable hypnotic voice and arrive at a technicolour paradise within seconds. "I think the quality that makes us distinctly human is our ability to live in duality," Foster says of the catchy track. "We comprehend the present external world we're in while having an internal dialogue about what it all means." Remember to ground yourself back from the trippy parallel universe too.
'Red Flags' — Lew (feat. Joie Tan)
Never, ever ignore the warning signs. But in Lew's case (or rather, in 'Red Flags'), it's about staying in a toxic relationship despite the negative omens. Roping in Joie for a feature again after 'Reality', the Singaporean duo delivered a tearjerker that broods about the pains of emotional blackmail and insecurity in a romance. You'll need to standby a packet of napkins for this one.
---
Week of 1 July
'Secret' — Little Boots
'Silhouettes' — Friendly Fires
'Self Control' — Linying
'Secret' — Little Boots
Relocating to America proved to be fruitful for Victoria Hesketh (aka Little Boots). Working with American disco-house legend Cyril Hahn for her upcoming Jump EP, Hesketh continues to forge dynamic dancefloor-ready rhythms that dispel inhibitions. Producer Jordan Reyes supplied the track's bouncy bassline for an irresistible hook which "reminded Hesketh of Kylie Minogue's 'Slow'" (a gravely underrated song).
'Silhouettes' — Friendly Fires
What's summer without an upbeat jam that takes you from desk to beach? Taken from the English indie dance-rock trio's first full-length album since 2011's Pala(!), Friendly Fires is back in full force with a dreamy anthem which thrilled the Glastonbury 2019 crowd. Although not breaking any new ground, vibrant horns and shimmering synths from 'Silhouettes' is the perfect remedy to distract ourselves from the sweltering heat.
'Self Control' — Linying
Covering a living legend's tune is a feat, especially when he's Frank Ocean. But Singaporean songbird Linying's attempt at one of the most heartbreaking songs from the alternative R&B crooner's catalogue is simply sublime. First performed at this year's SXSW Music Festival 2019 in Austin, Texas to positive reactions, we're now blessed with a studio recording the exhibits her honeyed vocals and vulnerability in high fidelity. Simplicity cuts deeply like a knife here.
---
Week of 24 June
'Look What You're Doing To Me' (feat. Francis and The Lights) — Banks
'Let You Know' (feat. London Grammar) — Flume
'Love Yourself/With My Whole Heart' — Sufjan Stevens
'Look What You're Doing To Me' (feat. Francis and The Lights) — Banks
We would never expect Jillian Rose Banks to follow-up with a bursty track after dropping the dark and aggressive 'Gimme'. Working with the Kanye West-approved electronic artist Francis and The Lights, Banks described "the song is about love. About falling in love, being in love and how you feel when you're high on love. Vibrant, scared, on fire, excited, and all the goodness in between".
'Let You Know' (feat. London Grammar) — Flume
Harley Edward Streten knows how to keep us hooked on his tunes. This time, the Grammy-winning Australian record producer and DJ enlist Hannah Reid from English indie pop band London Grammar for an emotionally-charged track. Otherworldly and haunting, Flume flawlessly weaves and balances Reid's rich vocals with his signature progressive deep-house sound.
'Love Yourself/With My Whole Heart' — Sufjan Stevens
In celebration of Pride month, Stevens dropped a double A-side single that dwells 'on the topic of love'. While 'Love Yourself' is the mastered version of a dreamy number recorded back in 1996, 'With My Whole Heart' is a brand new tune laced with uncomplicated positive lyrics on an energetic bpm. Reason: Stevens wanted to "write an upbeat and sincere love song without conflict, anxiety, or self-deprecation." #LoveWins
---
Week of 17 June
'Ever Again' — Robyn
'Sex Money Feelings Die (Remix)' (feat. Lil Baby & Snowsa) — Lykke Li
'Higher' — Martin & Rami, Joie Tan
'Ever Again' — Robyn
The closing track from Robyn's sentimental Honey is no filler. Serving as the fifth single of the raw heartbreak album, 'Ever Again' provides a warm '80s sound that blankets the sorrowful who previously shut themselves down emotionally. Also, get inspired by the stylistic music video which features Robyn dressed in a custom Nicolas Ghesquière for Louis Vuitton ensemble while dancing erotically on a Greek terrain. We approve.
'Sex Money Feelings Die (Remix)' (feat. Lil Baby & Snowsa) — Lykke Li
While the original gives off a melancholic tone, this remix increases the tempo and includes new verses from alternative musician Snowsa and Atlanta rapper Lil Baby. This trap-flavoured electro R&B gem prompts listeners to dance away the pain and rekindle the flame of desire from within. Surrender yourself in the scattered percussive beats to remain still sad still sexy.
'Higher' — Martin & Rami, Joie Tan
The only way to go is up it seems. Singer-songwriter Tan bravely traded her guitar for synths and makes a crossover to dance with the help of electronic duo Martin & Rami. Harmony ensures. In addition, Tan's earnest voice managed to uplift the track's tropical house beat. This marriage of slick analogue production and sincere tone is fitting. "I'm higher than I've ever been before, with you", Tan sings. Her gambled paid off.
---
Week of 10 June
'Giving Up' (in Forever Turned Around) — Whitney
'Incapable' — Róisín Murphy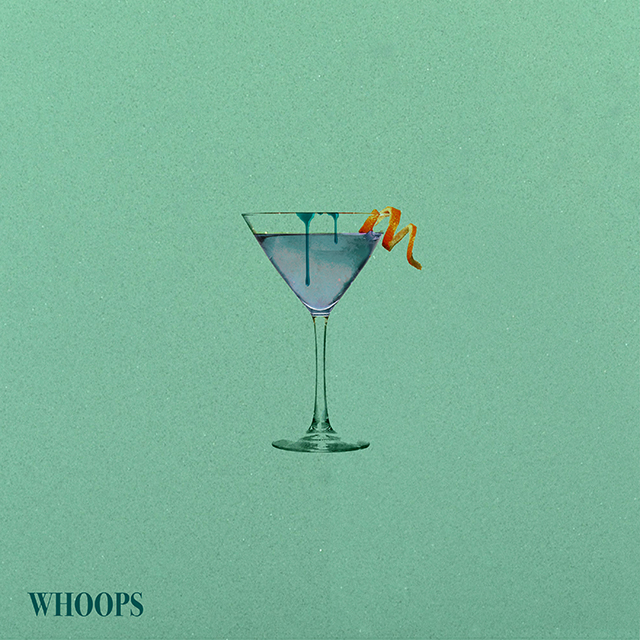 'Whoops' — brb.
'Giving Up' — Whitney
Why do all good things come to an end? The Chicago indie rock band's lead single from their upcoming sophomore album depicts a waning romance dampened by a once-passionate lover. Although acoustic backing strings steer this melancholic track, the trumpet's brassy blares in the instrumental breakdown deliver reassuring warmth to aching hearts.
'Incapable' — Róisin Murphy
Never one to conform, Murphy's contemporary four-to-the-floor creations are often the perfect antidote EDM's chaotic bleeps and beeps. Likewise with this estranged-themed anthem. Plug into the eight-minute original mix to fully appreciate its sparkling disco riffs and the Irish dance goddess' seductive coos.
'Whoops' — brb.
Don't call them a boyband. This local R&B and soul-funk trio initially collaborated for a project but blossomed into a permanent music group after discovering their creative intentions aligned. Cheeky and fun, bop your head to this upbeat campy ode to relationships' commitment issues and second-guessing.
---
Week of 3 June
'Find U Again (feat. Camila Cabello)' — Mark Ronson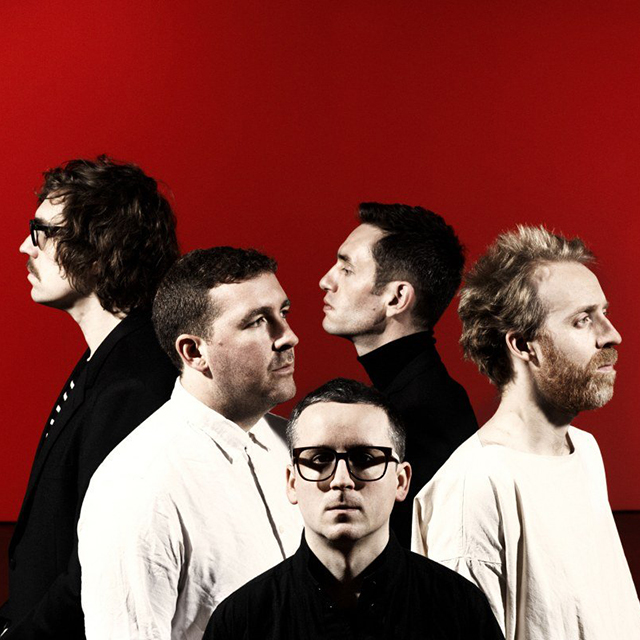 'Melody of Love' — Hot Chip
'I'm Good' — Sam Rui
'Find U Again (feat. Camila Cabello)' — Mark Ronson
You'd think it'll be hard to top Miley Cyrus and Lykke Li but Camila Cabello fits perfectly alongside them in Ronson's third buzz single from his upcoming breakup-themed album, Late Night Feelings. Kevin Parker of Tame Impala lends a hand in providing some mesmerizing psychedelic loops while the former Fifth Harmony vocalist pines for the one that got away.
'Melody of Love' — Hot Chip
What began as a 12-minute instrumental track became a sparkling indie confection that leaves a buoyant feeling. The veteran electronic dance band opens up their soulful side to producer Rodaidh McDonald and delivers justice to the track's music sample by gospel group The Mighty Clouds of Joy. It has been described as a 'bombastic explosion of Technicolor pop'. We second that.
'I'm Good' — Sam Rui
A little self-love goes a long way. Rui doesn't need any Tinder prince to bring up her mood and reassures everyone that 'chilling and being on your own ain't that cruel'. Her confessional resonates with the lovelorn on modern love and its demands. So find some comfort in the smooth upward scales on the chorus belted out by the Singapore R&B songstress.
---
Week of 27 May
'Doin' Time' — Lana Del Rey
'Borderline' — Tame Impala
'Rylan' (in I Am Easy To Find) — The National
'Doin' Time' (Sublime cover) — Lana Del Rey
While Norman Fucking Rockwell (yes, that's the title of her upcoming album) is still in limbo, Del Rey quietly dropped a cover of Sublime's 1996 song for an upcoming documentary about the ska-punk band. The songstress' airy vocals and its laid-back arrangement did justice to iconic track. SoCal might want to consider Del Rey as its poster girl.
'Borderline' — Tame Impala
Goodbye, Psych-Rock, and hello, Psych-Pop. Band honcho Kevin Parker has fully embraced the latter by planting a flurry of synth hooks into this glossy effort. Although Parker's lazy delivery is pushing the track into ballad boundary, the uplifting and euphoric melody saves it from being a snooze. Close your eyes and lose yourself into a hypnotic kaleidoscope spiral.
'Rylan' — The National
A live track from The National finally gets a studio release. Isn't it usually the other way around? It's fan favourite (and one of the American band's best songs) at concerts and festivals since 2011 but didn't make the cut either into 2013's Trouble Will Find Me or 2017's Sleep Well Beast. You're in for a treat, this version is much grandeur with an orchestral treatment.