Who doesn't listen to music from streaming platforms these days? With '80s and '90s Pop ruling the radio airwaves, it's tough to discover new music in Singapore. Hence, music buffs turn to digital music services like Apple Music and Spotify for the latest jams and curated music playlists.
But with countless new tracks vying for your attention constantly, it's hard to keep track of the best new music. Welcome to Mixtape Mondays, a curated recommendation of three new songs each week by the Esquire Singapore team that will help you maximize your listening time. Only the best sounds. So stay woke and press play.
This week: Bombay Bicycle Club, Cigarettes After Sex, and HAYZ are on repeat.
Week of 2 September
'Eat, Sleep, Wake (Nothing But You)' — Bombay Bicycle Club
'Heavenly' — Cigarettes After Sex
'Duro' (feat. Balam Kiel) — HAYZ
'Eat, Sleep, Wake (Nothing But You)' — Bombay Bicycle Club
Having trouble keeping up with your routine? On their first new song in five years, the London-based indie rock band suggests 'cutting through the park and stick to the path'. This guitar-based earworm explores an infatuation with someone in an otherwise conventional life. The quartet said that 'Eat' contains "one of the best riffs" they've written and signalled a "back-to-basics" approach to penning new material. We affirm that BBC's exuberant energy is sorely missed all these years.
'Heavenly' — Cigarettes After Sex
We wish heaven would sound like this. American ambient dream-pop band dropped this deliberate ethereal first single off their upcoming sophomore album, Cry. In a statement, frontman and guitarist Greg Gonzalez said 'Heavenly' was "inspired by the overwhelming beauty felt from watching an endless sunset on a secluded beach in Latvia one summer night." Often mistaken for listless and lethargic, these characteristics instead imbues a romantic noir to tenderly-crafted track.
'Duro' (feat. Balam Kiel) — HAYZ
Warm-up your waist and hips for this one. Canadian rap newcomer HAYZ taps into his singer-songwriter background and producing skills to mould an addictive sing-along dance bob. The reggaeton-infused Latin tune will bring the Caribbean tropics to you via its upbeat rhythms. Duro, which means to go hard at something, oozes swagger. Also deserving some credit is Mexican artist Balam Kiel, whom HAYZ discovered after months of searching. This addition of a gutsy 'tude is a win.
Week of 26 August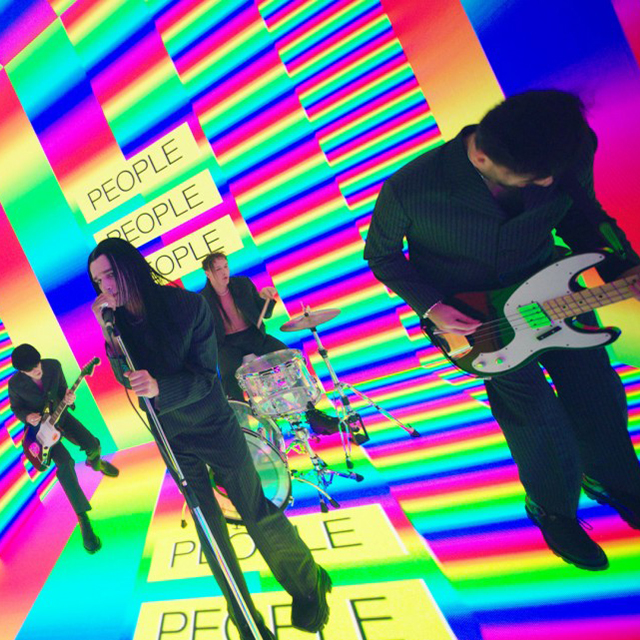 'People' (Music video still) — The 1975
'I Don't Think I Can Do This Anymore' — Mura Masa & Clairo
'Let U Down' — Ffion
'People' — The 1975
So either you like this track or you don't. The radio-friendly sounds of 'TooTimeTooTimeTooTime' and 'Give Yourself a Try' from the acclaimed A Brief Inquiry into Online Relationships have exited the building. Instead, hoarse vocals and hardcore guitar riffs composed this manic tune that highlights Millennial angst. While this move may alienate casual listeners, the Manchester-based band has otherwise proven that they are not soft. Bold move, but Rock is all about rebellion. Brava, boys.
'I Don't Think I Can Do This Again' — Mura Masa & Clairo
There's no stopping Clairo. After dropping her debut album Immunity earlier this month, the rising teenage singer lends her voice to this anthemic yet heart-wrenching confessional. Serving as the first single from his upcoming album, Mura Masa played with experimental elements of Punk and New Wave to magnetic effect. "I'm thrilled to debut this new sound with one of indie music's most exciting and talented songwriting newcomers in Clairo, said the Guernsey-born electronic music producer.
'Let U Down' — Ffion
Nobody deserved to be left in the lurch. On this follow-up to the R&B songstress' successful single "Personal', Ffion continues the overarching narrative of self-empowerment. Love is a two-way street but once one had it with dejection, don't blame passion for walking out. Assertive and resolved, this rousing anthem will find a place in playlists of crushed listeners. The single will also be the lead-up to her second EP titled, BAD HABITS II, out September 20, 2019.
---
Week of 19 August'
'Summer Girl' — Haim
'Motivation' — Normani
'dlmk' — Theodora, Flightsch & Shakyhandbake
'Summer Girl' — Haim
Southern California Haim sisters (Danielle, Este, and Alana) returns to bless us with an anthem we NEED for the sunniest season of the year. A nod to Lou Reed's 'Walk On The Wild Side' (a continuous doot do hook sticks like glue), the rock trio jazzes up their usual Woodstock guitar-centric funk-pop into a bright positive tune. "I started the song when I found out my partner (co-producer Ariel Rechtshaid) had cancer. I was on tour and felt like I was trying to send positive energy his way almost telepathically," Danielle wrote in a press release.
'Motivation' — Normani
Don't judge a book by its cover. Or rather, former Fifth Harmony's vocalist Normani's music single cover. Although presented in striking saccharine pink, the sound suggests otherwise—sultry and with conviction. Ariana Grande lends her hand in co-writing the track, which explains its fetching R&B qualities. Apparently, the cover reflects her music video which pays homage to noughties icons such as Destiny's Child, J. Lo, and Ciara. Camilla Cabello gotta watch her back, 'cause Normani will blaze up the charts anytime now.
'dlmk' — Theodora, FlightSch & Shakyhandbake
Our Dawn to Dusk alum dissects the millennial abbreviation of 'Don't Let Me Know' through a romance dilemma. Starting off with tropical Caribbean-esque tones composed by electronic guitar chords, Theodora doesn't want to face reality while wondering if her love interest is serious about her. In response, FlightSch & Shaykhandbake showed their support and gave strength to the track with an upbeat melody. Everyone hurts from unrequited affections and denial, so why not shield it with soothing beats.
---
Week of 5 August
'f**k, i'm lonely' (feat. Anne-Marie) — Lauv
Boyfriend — Ariana Grande & Social House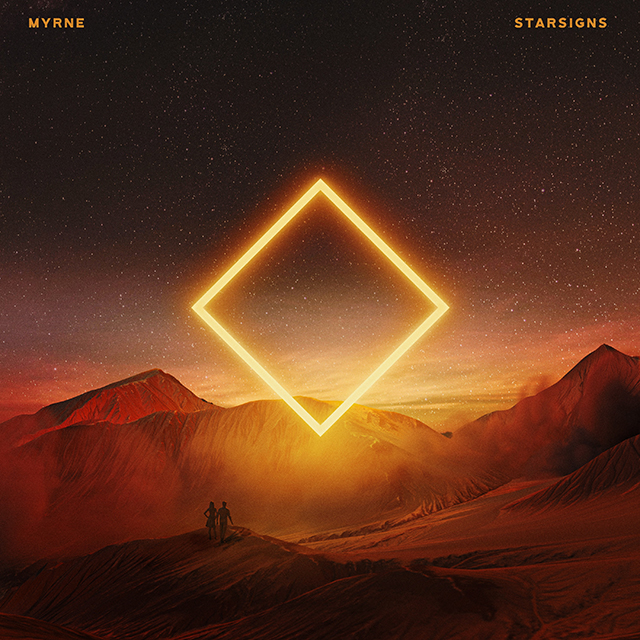 Starsigns — MYRNE
'f**k, i'm lonely' (feat. Anne-Marie) — Lauv
Kudos, Lauv. For dedicating an anthem to all singletons out there. Enough mushy and lovelorn songs already! Taken from Ari Leff's upcoming debut LP and the soundtrack of Netflix's 13 Reasons Why (Season Three), the infinite 'I'm lonely' loops' what a dejected soul would ramble when stirred. Anne-Marie also lends her vocals that's "highly silly in a way that has swag", said Lauv. While the song doesn't break new ground, Lauv manages to convey the dreary emotion into an honest confession we all feel before saying "Thank you, next".
'Boyfriend' — Ariana Grande & Social House
Being ambiguous in a relationship is NEVER good. Thus, the hard-at-work Grande dropped an infectious R&B bop about "having a crippling crush on someone" but without promises. Featuring her tour mates, Pittsburgh-native pop duo Social House, this song sounds like Thank U, Next part two (the duo's also behind that hit). "People want to feel love but don't want to define their relationship & have trouble fully committing or trusting or allowing themselves to fully love someone. Even tho they want to", says Grande.
'Starsigns' — MYRNE
When the root of a problem is unidentifiable, it must be our star signs. MYRNE's latest future bass production appeals to listeners with ease via a romantic lyrical narrative and punchy euphoric rhythms. On vocal duty is American-Canadian singer Sophie Simmons, who delivered an ethereal account of heartache. "I've had the idea for 'Starsigns' in me for the longest time—a song that was gentle and earnest in concept, but euphoric in execution," MYRNE explained. So learn to accept that "maybe love just fades like seasons."
---
Week of 29 July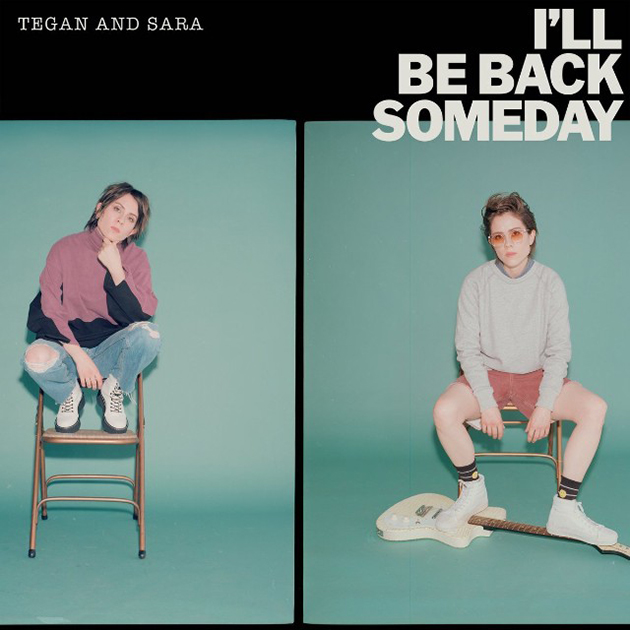 'I'll Be Back Someday' — Tegan and Sara
'Pure Gold' — half•alive (Video still)
'Brave' (feat. AVC) — MMXJ
'I'll Be Back Someday' — Tegan and Sara
Music's multi-instrumental identical twin sisters return with a gem from the past. Written when they were teenagers, Tegan and Sara re-recorded a trove of raw tracks for their upcoming ninth LP release. This move will definitely excite ardent fans who are into the duo's early guitar-heavy roots and punk influence. Polished yet filled with teen angst, feel youthful again when the nostalgic lyrics hit you. "Screaming over the small amplifier, we tested our voices by writing punk songs, shredding our thumbs on the strings," Sara said of the original recording.
'Pure Gold' — half•alive
This is a band you'll want to keep tabs on. Already a darling to industry critics such as Triple J and Alternative Press, the Californian indie-pop act gears up to their debut album release with one final single drop. Its funky synth will energize your body to hop and bop in jubilation. But of course, this bright summery song IS written by the ever-reliable producer, Ariel Rechtshaid. In addition, the band hit pure gold with the execution of its accompanying vibrant and glossy music video too. An effective pick-me-up for sure.
'Brave' (feat. AVC) — MMXJ
MJ Kuok, aka MMXJ, braved against the odds by switching to be an electronic artist-producer instead of a singer-songwriter. By embracing EDM, MMXJ has gone on to release stellar tunes such as 'Kings' with Gentle Bones. This future bass piece features vocalist ACV who instilled uplifting verses on the pulsating hooks. Of this collaboration, MMXJ explains, "I was struggling with anxiety and panic attacks regularly. I wanted this song to be a reminder for us to be brave in the face of adversity and to keep moving forward with love and a positive mindset."
---
Week of 22 July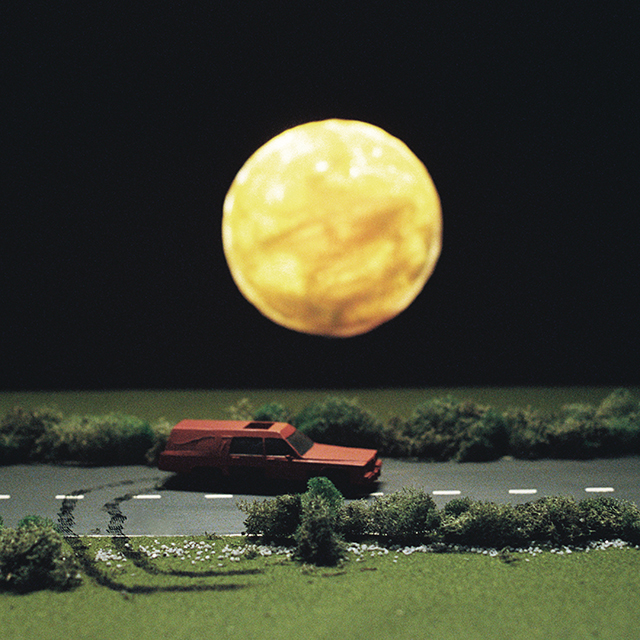 'Half Love' — Red Hearse
'How Do You Sleep' — Sam Smith
'Gone' — Charli XCX (feat. Christine and the Queens)
'Half Love' — Red Hearse
From Fun to Bleachers, its no surprise that the multi-talented Jack Antonoff is involved with another project band: Red Hearse. This synth-pop focused supergroup isn't a rookie combo though. Bandmates include producer Sounwave (Mark Spears)—a Kendrick Lamar collaborator who worked with Antonoff on St. Vincent's Masseduction, and singer-songwriter Sam Dew, who penned tunes for Skrillex, Rihanna, Jessie Ware, and Mary J. Blige. Based on this catchy polyphonic third single, we can expect an all killer, no filler debut self-titled album.
'How Do You Sleep' — Sam Smith
"Baby, how do you sleep when you lie to me?", Smith croons. Veering away from subdued ballads which filled his last LP, The Thrill of It All, the British vocalist increased the tempo via trap and electronica influences on this emotionally-charged moody track. This change is a natural progression after collaborating with Calvin Harris on 'Promises' and Normani on 'Dancing with a Stranger'. Smith can dance away his worries and cares with ease as a surefire hit is guaranteed due to the masterful production duties of Max Martin, Savan Kotecha, and ILYA.
'Gone' — Charli XCX & Christine and The Queens
Are you already wet from this explosive music team-up? Well, they are (in the accompanying music video). The second promotional single from Charli's third record serves up an addictive and pulsating funk-pop baseline that'll make you sing along within seconds. "This song is about those situations where you are surrounded by loads of people but feel so isolated and alone," Charli wrote on Instagram. "It is about breaking down but it's also about breaking free." So go on and crank up the volume.
---
Week of 8 July
Kids In the Dark — Bat for Lashes
'Imagination' — Foster the People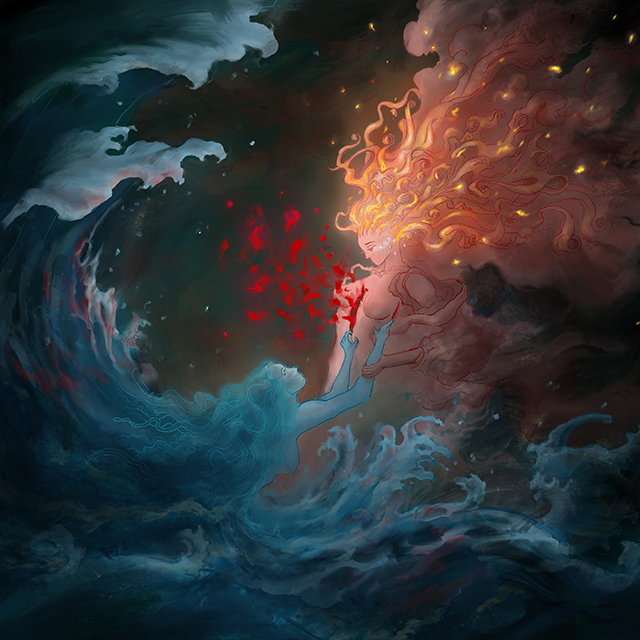 Red Flags — Lew (feat. Joie Tan)
'Kids In the Dark' — Bat for Lashes
Good tunes are worth the wait. After bagging another Ivor Novello award recently, Natasha Khan teased us another song that's from her long-awaited fifth album, Lost Girls. The '80s synth-influenced track marries nostalgic passion amongst youth with an astral synth ambience. Accompanied by a stylised video that features her fictitious persona Nikki Pink, we're looking forward to experiencing Khan's sentimental SoCal-based conceptual universe in entirety.
'Imagination' — Foster the People
Escape reality with a psychedelic summer jam spawned by frontman Mark Foster. Just listen attentively to his ever-reliable hypnotic voice and arrive at a technicolour paradise within seconds. "I think the quality that makes us distinctly human is our ability to live in duality," Foster says of the catchy track. "We comprehend the present external world we're in while having an internal dialogue about what it all means." Remember to ground yourself back from the trippy parallel universe too.
'Red Flags' — Lew (feat. Joie Tan)
Never, ever ignore the warning signs. But in Lew's case (or rather, in 'Red Flags'), it's about staying in a toxic relationship despite the negative omens. Roping in Joie for a feature again after 'Reality', the Singaporean duo delivered a tearjerker that broods about the pains of emotional blackmail and insecurity in a romance. You'll need to standby a packet of napkins for this one.
---
Week of 1 July
'Secret' — Little Boots
'Silhouettes' — Friendly Fires
'Self Control' — Linying
'Secret' — Little Boots
Relocating to America proved to be fruitful for Victoria Hesketh (aka Little Boots). Working with American disco-house legend Cyril Hahn for her upcoming Jump EP, Hesketh continues to forge dynamic dancefloor-ready rhythms that dispel inhibitions. Producer Jordan Reyes supplied the track's bouncy bassline for an irresistible hook which "reminded Hesketh of Kylie Minogue's 'Slow'" (a gravely underrated song).
'Silhouettes' — Friendly Fires
What's summer without an upbeat jam that takes you from desk to beach? Taken from the English indie dance-rock trio's first full-length album since 2011's Pala(!), Friendly Fires is back in full force with a dreamy anthem which thrilled the Glastonbury 2019 crowd. Although not breaking any new ground, vibrant horns and shimmering synths from 'Silhouettes' is the perfect remedy to distract ourselves from the sweltering heat.
'Self Control' — Linying
Covering a living legend's tune is a feat, especially when he's Frank Ocean. But Singaporean songbird Linying's attempt at one of the most heartbreaking songs from the alternative R&B crooner's catalogue is simply sublime. First performed at this year's SXSW Music Festival 2019 in Austin, Texas to positive reactions, we're now blessed with a studio recording the exhibits her honeyed vocals and vulnerability in high fidelity. Simplicity cuts deeply like a knife here.
---
Week of 24 June
'Look What You're Doing To Me' (feat. Francis and The Lights) — Banks
'Let You Know' (feat. London Grammar) — Flume
'Love Yourself/With My Whole Heart' — Sufjan Stevens
'Look What You're Doing To Me' (feat. Francis and The Lights) — Banks
We would never expect Jillian Rose Banks to follow-up with a bursty track after dropping the dark and aggressive 'Gimme'. Working with the Kanye West-approved electronic artist Francis and The Lights, Banks described "the song is about love. About falling in love, being in love and how you feel when you're high on love. Vibrant, scared, on fire, excited, and all the goodness in between".
'Let You Know' (feat. London Grammar) — Flume
Harley Edward Streten knows how to keep us hooked on his tunes. This time, the Grammy-winning Australian record producer and DJ enlist Hannah Reid from English indie pop band London Grammar for an emotionally-charged track. Otherworldly and haunting, Flume flawlessly weaves and balances Reid's rich vocals with his signature progressive deep-house sound.
'Love Yourself/With My Whole Heart' — Sufjan Stevens
In celebration of Pride month, Stevens dropped a double A-side single that dwells 'on the topic of love'. While 'Love Yourself' is the mastered version of a dreamy number recorded back in 1996, 'With My Whole Heart' is a brand new tune laced with uncomplicated positive lyrics on an energetic bpm. Reason: Stevens wanted to "write an upbeat and sincere love song without conflict, anxiety, or self-deprecation." #LoveWins
---
Week of 17 June
'Ever Again' — Robyn
'Sex Money Feelings Die (Remix)' (feat. Lil Baby & Snowsa) — Lykke Li
'Higher' — Martin & Rami, Joie Tan
'Ever Again' — Robyn
The closing track from Robyn's sentimental Honey is no filler. Serving as the fifth single of the raw heartbreak album, 'Ever Again' provides a warm '80s sound that blankets the sorrowful who previously shut themselves down emotionally. Also, get inspired by the stylistic music video which features Robyn dressed in a custom Nicolas Ghesquière for Louis Vuitton ensemble while dancing erotically on a Greek terrain. We approve.
'Sex Money Feelings Die (Remix)' (feat. Lil Baby & Snowsa) — Lykke Li
While the original gives off a melancholic tone, this remix increases the tempo and includes new verses from alternative musician Snowsa and Atlanta rapper Lil Baby. This trap-flavoured electro R&B gem prompts listeners to dance away the pain and rekindle the flame of desire from within. Surrender yourself in the scattered percussive beats to remain still sad still sexy.
'Higher' — Martin & Rami, Joie Tan
The only way to go is up it seems. Singer-songwriter Tan bravely traded her guitar for synths and makes a crossover to dance with the help of electronic duo Martin & Rami. Harmony ensures. In addition, Tan's earnest voice managed to uplift the track's tropical house beat. This marriage of slick analogue production and sincere tone is fitting. "I'm higher than I've ever been before, with you", Tan sings. Her gambled paid off.
---
Week of 10 June
'Giving Up' (in Forever Turned Around) — Whitney
'Incapable' — Róisín Murphy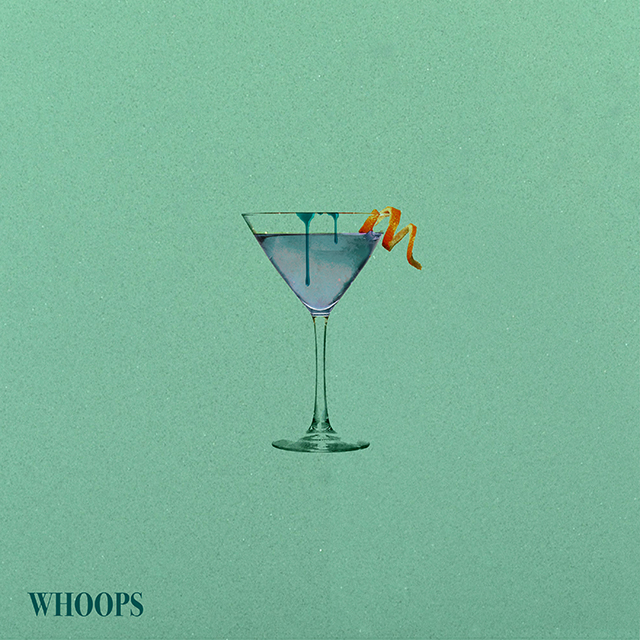 'Whoops' — brb.
'Giving Up' — Whitney
Why do all good things come to an end? The Chicago indie rock band's lead single from their upcoming sophomore album depicts a waning romance dampened by a once-passionate lover. Although acoustic backing strings steer this melancholic track, the trumpet's brassy blares in the instrumental breakdown deliver reassuring warmth to aching hearts.
'Incapable' — Róisin Murphy
Never one to conform, Murphy's contemporary four-to-the-floor creations are often the perfect antidote EDM's chaotic bleeps and beeps. Likewise with this estranged-themed anthem. Plug into the eight-minute original mix to fully appreciate its sparkling disco riffs and the Irish dance goddess' seductive coos.
'Whoops' — brb.
Don't call them a boyband. This local R&B and soul-funk trio initially collaborated for a project but blossomed into a permanent music group after discovering their creative intentions aligned. Cheeky and fun, bop your head to this upbeat campy ode to relationships' commitment issues and second-guessing.
---
Week of 3 June
'Find U Again (feat. Camila Cabello)' — Mark Ronson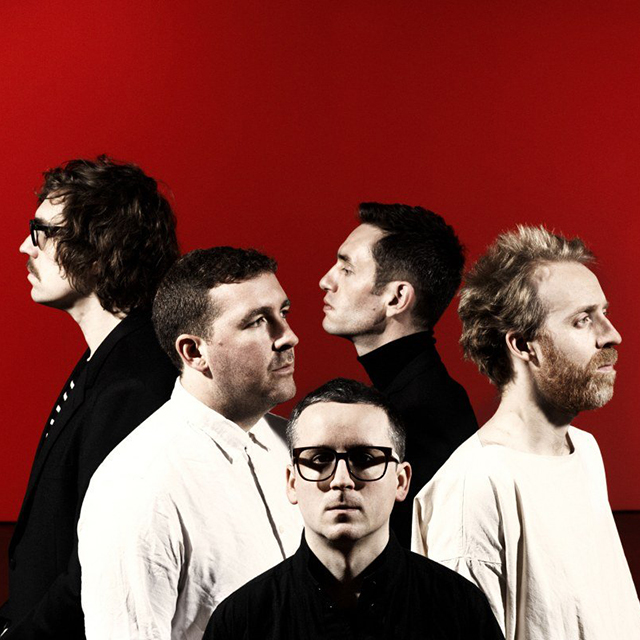 'Melody of Love' — Hot Chip
'I'm Good' — Sam Rui
'Find U Again (feat. Camila Cabello)' — Mark Ronson
You'd think it'll be hard to top Miley Cyrus and Lykke Li but Camila Cabello fits perfectly alongside them in Ronson's third buzz single from his upcoming breakup-themed album, Late Night Feelings. Kevin Parker of Tame Impala lends a hand in providing some mesmerizing psychedelic loops while the former Fifth Harmony vocalist pines for the one that got away.
'Melody of Love' — Hot Chip
What began as a 12-minute instrumental track became a sparkling indie confection that leaves a buoyant feeling. The veteran electronic dance band opens up their soulful side to producer Rodaidh McDonald and delivers justice to the track's music sample by gospel group The Mighty Clouds of Joy. It has been described as a 'bombastic explosion of Technicolor pop'. We second that.
'I'm Good' — Sam Rui
A little self-love goes a long way. Rui doesn't need any Tinder prince to bring up her mood and reassures everyone that 'chilling and being on your own ain't that cruel'. Her confessional resonates with the lovelorn on modern love and its demands. So find some comfort in the smooth upward scales on the chorus belted out by the Singapore R&B songstress.
---
Week of 27 May
'Doin' Time' — Lana Del Rey
'Borderline' — Tame Impala
'Rylan' (in I Am Easy To Find) — The National
'Doin' Time' (Sublime cover) — Lana Del Rey
While Norman Fucking Rockwell (yes, that's the title of her upcoming album) is still in limbo, Del Rey quietly dropped a cover of Sublime's 1996 song for an upcoming documentary about the ska-punk band. The songstress' airy vocals and its laid-back arrangement did justice to iconic track. SoCal might want to consider Del Rey as its poster girl.
'Borderline' — Tame Impala
Goodbye, Psych-Rock, and hello, Psych-Pop. Band honcho Kevin Parker has fully embraced the latter by planting a flurry of synth hooks into this glossy effort. Although Parker's lazy delivery is pushing the track into ballad boundary, the uplifting and euphoric melody saves it from being a snooze. Close your eyes and lose yourself into a hypnotic kaleidoscope spiral.
'Rylan' — The National
A live track from The National finally gets a studio release. Isn't it usually the other way around? It's fan favourite (and one of the American band's best songs) at concerts and festivals since 2011 but didn't make the cut either into 2013's Trouble Will Find Me or 2017's Sleep Well Beast. You're in for a treat, this version is much grandeur with an orchestral treatment.