Who doesn't listen to music from streaming platforms these days? With '80s and '90s Pop ruling the radio airwaves, it's tough to discover new music in Singapore. Hence, music buffs turn to digital music services like Apple Music and Spotify for the latest jams and curated music playlists.
But with countless new tracks vying for your attention constantly, it's hard to keep track of the best new music. Welcome to Mixtape Mondays, a curated recommendation of three new songs each week by the Esquire Singapore team that will help you maximize your listening time. Only the best sounds. So stay woke and press play.
This week: Bat For Lashes, Foster the People, and Lew (feat. Joie Tan) are on repeat.
Week of 8 July
Kids In the Dark — Bat for Lashes
'Imagination' — Foster the People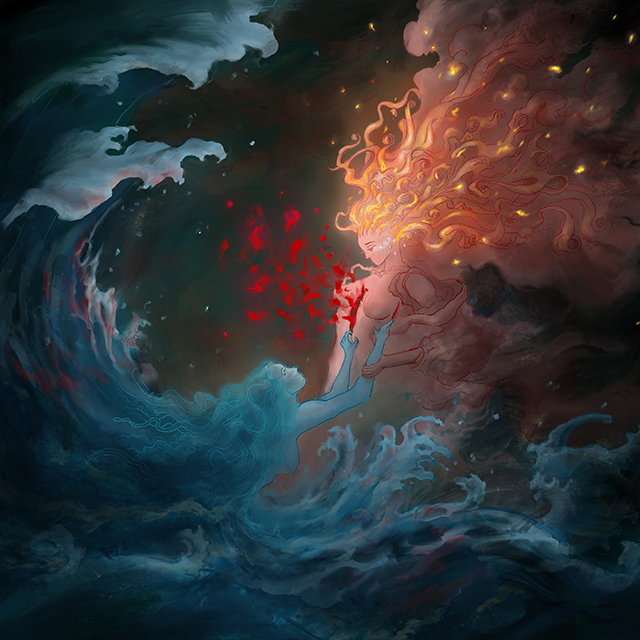 Red Flags — Lew (feat. Joie Tan)
'Kids In the Dark' — Bat for Lashes
Good tunes are worth the wait. After bagging another Ivor Novello award recently, Natasha Khan teased us another song that's from her long-awaited fifth album, Lost Girls. The '80s synth-influenced track marries nostalgic passion amongst youth with an astral synth ambience. Accompanied by a stylised video that features her fictitious persona Nikki Pink, we're looking forward to experiencing Khan's sentimental SoCal-based conceptual universe in entirety.
'Imagination' — Foster the People
Escape reality with a psychedelic summer jam spawned by frontman Mark Foster. Just listen attentively to his ever-reliable hypnotic voice and arrive at a technicolour paradise within seconds. "I think the quality that makes us distinctly human is our ability to live in duality," Foster says of the catchy track. "We comprehend the present external world we're in while having an internal dialogue about what it all means." Remember to ground yourself back from the trippy parallel universe too.
'Red Flags' — Lew (feat. Joie Tan)
Never, ever ignore the warning signs. But in Lew's case (or rather, in 'Red Flags'), it's about staying in a toxic relationship despite the negative omens. Roping in Joie for a feature again after 'Reality', the Singaporean duo delivered a tearjerker that broods about the pains of emotional blackmail and insecurity in a romance. You'll need to standby a packet of napkins for this one.
Week of 1 July
'Secret' — Little Boots
'Silhouettes' — Friendly Fires
'Self Control' — Linying
'Secret' — Little Boots
Relocating to America proved to be fruitful for Victoria Hesketh (aka Little Boots). Working with American disco-house legend Cyril Hahn for her upcoming Jump EP, Hesketh continues to forge dynamic dancefloor-ready rhythms that dispel inhibitions. Producer Jordan Reyes supplied the track's bouncy bassline for an irresistible hook which "reminded Hesketh of Kylie Minogue's 'Slow'" (a gravely underrated song).
'Silhouettes' — Friendly Fires
What's summer without an upbeat jam that takes you from desk to beach? Taken from the English indie dance-rock trio's first full-length album since 2011's Pala(!), Friendly Fires is back in full force with a dreamy anthem which thrilled the Glastonbury 2019 crowd. Although not breaking any new ground, vibrant horns and shimmering synths from 'Silhouettes' is the perfect remedy to distract ourselves from the sweltering heat.
'Self Control' — Linying
Covering a living legend's tune is a feat, especially when he's Frank Ocean. But Singaporean songbird Linying's attempt at one of the most heartbreaking songs from the alternative R&B crooner's catalogue is simply sublime. First performed at this year's SXSW Music Festival 2019 in Austin, Texas to positive reactions, we're now blessed with a studio recording the exhibits her honeyed vocals and vulnerability in high fidelity. Simplicity cuts deeply like a knife here.
Week of 24 June
'Look What You're Doing To Me' (feat. Francis and The Lights) — Banks
'Let You Know' (feat. London Grammar) — Flume
'Love Yourself/With My Whole Heart' — Sufjan Stevens
'Look What You're Doing To Me' (feat. Francis and The Lights) — Banks
We would never expect Jillian Rose Banks to follow-up with a bursty track after dropping the dark and aggressive 'Gimme'. Working with the Kanye West-approved electronic artist Francis and The Lights, Banks described "the song is about love. About falling in love, being in love and how you feel when you're high on love. Vibrant, scared, on fire, excited, and all the goodness in between".
'Let You Know' (feat. London Grammar) — Flume
Harley Edward Streten knows how to keep us hooked on his tunes. This time, the Grammy-winning Australian record producer and DJ enlist Hannah Reid from English indie pop band London Grammar for an emotionally-charged track. Otherworldly and haunting, Flume flawlessly weaves and balances Reid's rich vocals with his signature progressive deep-house sound.
'Love Yourself/With My Whole Heart' — Sufjan Stevens
In celebration of Pride month, Stevens dropped a double A-side single that dwells 'on the topic of love'. While 'Love Yourself' is the mastered version of a dreamy number recorded back in 1996, 'With My Whole Heart' is a brand new tune laced with uncomplicated positive lyrics on an energetic bpm. Reason: Stevens wanted to "write an upbeat and sincere love song without conflict, anxiety, or self-deprecation." #LoveWins
---
Week of 17 June
'Ever Again' — Robyn
'Sex Money Feelings Die (Remix)' (feat. Lil Baby & Snowsa) — Lykke Li
'Higher' — Martin & Rami, Joie Tan
'Ever Again' — Robyn
The closing track from Robyn's sentimental Honey is no filler. Serving as the fifth single of the raw heartbreak album, 'Ever Again' provides a warm '80s sound that blankets the sorrowful who previously shut themselves down emotionally. Also, get inspired by the stylistic music video which features Robyn dressed in a custom Nicolas Ghesquière for Louis Vuitton ensemble while dancing erotically on a Greek terrain. We approve.
'Sex Money Feelings Die (Remix)' (feat. Lil Baby & Snowsa) — Lykke Li
While the original gives off a melancholic tone, this remix increases the tempo and includes new verses from alternative musician Snowsa and Atlanta rapper Lil Baby. This trap-flavoured electro R&B gem prompts listeners to dance away the pain and rekindle the flame of desire from within. Surrender yourself in the scattered percussive beats to remain still sad still sexy.
'Higher' — Martin & Rami, Joie Tan
The only way to go is up it seems. Singer-songwriter Tan bravely traded her guitar for synths and makes a crossover to dance with the help of electronic duo Martin & Rami. Harmony ensures. In addition, Tan's earnest voice managed to uplift the track's tropical house beat. This marriage of slick analogue production and sincere tone is fitting. "I'm higher than I've ever been before, with you", Tan sings. Her gambled paid off.
---
Week of 10 June
'Giving Up' (in Forever Turned Around) — Whitney
'Incapable' — Róisín Murphy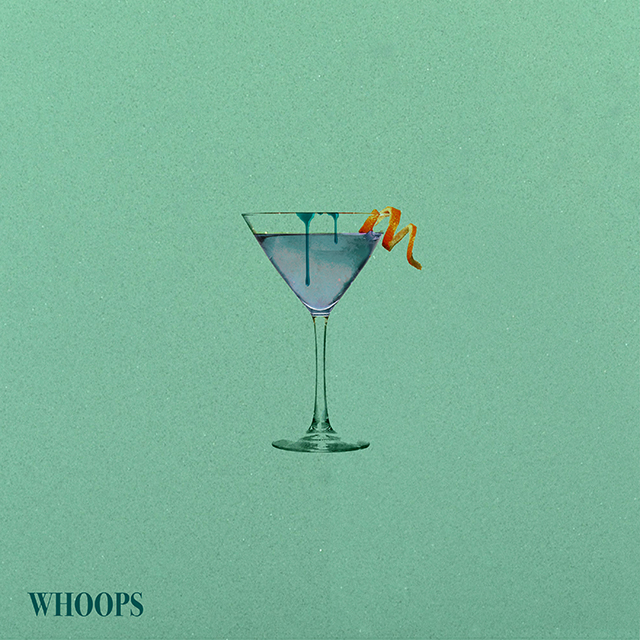 'Whoops' — brb.
'Giving Up' — Whitney
Why do all good things come to an end? The Chicago indie rock band's lead single from their upcoming sophomore album depicts a waning romance dampened by a once-passionate lover. Although acoustic backing strings steer this melancholic track, the trumpet's brassy blares in the instrumental breakdown deliver reassuring warmth to aching hearts.
'Incapable' — Róisin Murphy
Never one to conform, Murphy's contemporary four-to-the-floor creations are often the perfect antidote EDM's chaotic bleeps and beeps. Likewise with this estranged-themed anthem. Plug into the eight-minute original mix to fully appreciate its sparkling disco riffs and the Irish dance goddess' seductive coos.
'Whoops' — brb.
Don't call them a boyband. This local R&B and soul-funk trio initially collaborated for a project but blossomed into a permanent music group after discovering their creative intentions aligned. Cheeky and fun, bop your head to this upbeat campy ode to relationships' commitment issues and second-guessing.
---
Week of 3 June
'Find U Again (feat. Camila Cabello)' — Mark Ronson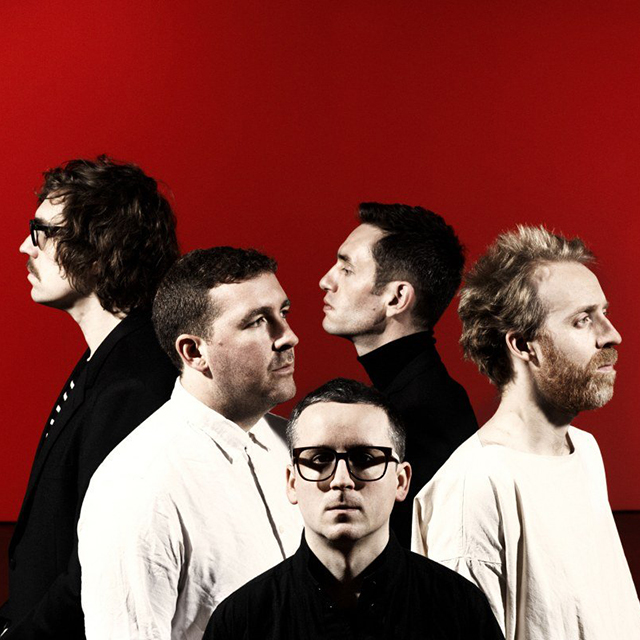 'Melody of Love' — Hot Chip
'I'm Good' — Sam Rui
'Find U Again (feat. Camila Cabello)' — Mark Ronson
You'd think it'll be hard to top Miley Cyrus and Lykke Li but Camila Cabello fits perfectly alongside them in Ronson's third buzz single from his upcoming breakup-themed album, Late Night Feelings. Kevin Parker of Tame Impala lends a hand in providing some mesmerizing psychedelic loops while the former Fifth Harmony vocalist pines for the one that got away.
'Melody of Love' — Hot Chip
What began as a 12-minute instrumental track became a sparkling indie confection that leaves a buoyant feeling. The veteran electronic dance band opens up their soulful side to producer Rodaidh McDonald and delivers justice to the track's music sample by gospel group The Mighty Clouds of Joy. It has been described as a 'bombastic explosion of Technicolor pop'. We second that.
'I'm Good' — Sam Rui
A little self-love goes a long way. Rui doesn't need any Tinder prince to bring up her mood and reassures everyone that 'chilling and being on your own ain't that cruel'. Her confessional resonates with the lovelorn on modern love and its demands. So find some comfort in the smooth upward scales on the chorus belted out by the Singapore R&B songstress.
---
Week of 27 May
'Doin' Time' — Lana Del Rey
'Borderline' — Tame Impala
'Rylan' (in I Am Easy To Find) — The National
'Doin' Time' (Sublime cover) — Lana Del Rey
While Norman Fucking Rockwell (yes, that's the title of her upcoming album) is still in limbo, Del Rey quietly dropped a cover of Sublime's 1996 song for an upcoming documentary about the ska-punk band. The songstress' airy vocals and its laid-back arrangement did justice to iconic track. SoCal might want to consider Del Rey as its poster girl.
'Borderline' — Tame Impala
Goodbye, Psych-Rock, and hello, Psych-Pop. Band honcho Kevin Parker has fully embraced the latter by planting a flurry of synth hooks into this glossy effort. Although Parker's lazy delivery is pushing the track into ballad boundary, the uplifting and euphoric melody saves it from being a snooze. Close your eyes and lose yourself into a hypnotic kaleidoscope spiral.
'Rylan' — The National
A live track from The National finally gets a studio release. Isn't it usually the other way around? It's fan favourite (and one of the American band's best songs) at concerts and festivals since 2011 but didn't make the cut either into 2013's Trouble Will Find Me or 2017's Sleep Well Beast. You're in for a treat, this version is much grandeur with an orchestral treatment.