Who doesn't listen to music from streaming platforms these days? With '80s and '90s Pop ruling the radio airwaves, it's tough to discover new music in Singapore. Hence, music buffs turn to digital music services like Apple Music and Spotify for the latest jams and curated music playlists.
But with countless new tracks vying for your attention constantly, it's hard to keep track of the best new music. Welcome to Mixtape Mondays, a curated recommendation of three new songs each week by the Esquire Singapore team that will help you maximize your listening time. Only the best sounds. So stay woke and press play.
This week: Greyson Chance, Hoaprox & Haneri, and RON x Foxela are on repeat.
Week of 18 January
'Holy Feeling' — Greyson Chance
'Brighter Side' — Hoaprox & Haneri
'can't get you off my head' — RON x Foxela
'Holy Feeling' — Greyson Chance
Sometimes we are surprised with the breadth and depth of our emotions. Chance managed to pen this sensation into a passionate tune that's filled with euphoric energy. Unabashedly bright yet cathartic, 'Holy Feeling' embeds a hopeful sentiment which conjures positivity over anthemic melodies.
"It was a daunting task to write an album in the middle of a pandemic year, I won't lie", explained Chance in a press statement. "But 'Holy Feeling' came at a time when I felt the most stuck and the most unsure of myself; in that way, it served as an awakening. I crafted my entire album around the song, both sonically and narratively. 'Holy Feeling' is about being present and focusing on the beauty of what's in front of you, instead of what lies unknowingly in the future. … I think it captures a more unpolished version of myself, and I am excited to share more of that person with this upcoming album."
'Brighter Side' — Hoaprox & Haneri
Always look on the bright side of life. But there seems to be somewhere that has a better spotlight. Find that cloud nine through this affirmative Vietnamese producer Hoaprox and Singapore musician Haneri's collab. Combining Hoaprox's progressive house melodies with Haneri's sprightly vocals, you'll want to make 'Brighter Side' a daily morning anthem. This song is also Haneri's debut Monstercat release and will be featured on Monstercat Instinct Vol. 7.
While you'll recognise Haneri from her stellar EP Milliona released late last year, here's what you should know about the talented Hoaprox. Since becoming the youngest winner ever of the competition TV show 'Remix New Generation 2017,' Hoaprox has been disrupting the dance music scene and rising to stardom in Vietnam. His iconic song, "Ngau Hung" collected over 2 billion streams, making him one of the top artists on China's streaming service NetEase.
'can't get you off my head' — RON x Foxela
Got a bugging issue that lives rent-free in your mind? Rising Singapore R&B singer-songwriter Ron documents the woefulness of missing a past lover on a chilly night when struck with unsuspecting loneliness and insomnia. By illustrating it through a lo-fi arrangement, this Foxela-produced track layers light keys and a droning beat with Ron's whispery vocals. The overlapping mid-track harmonies culminate in the repetitive lyric 'go to bed' as a method of curing his sleeplessness.
'can't get you off my head' is the first of two tracks that RON will be releasing under his music mentorship program with SCAPE. So keep your ears on alert for this earnest artist in 2021.
---
Week of 11 January
'Antidote (feat. Adekunle Gold)' — NAO
'Come In Closer' — Rhye
'Make Her Mine' — Jason Yu
'Antidote (feat. Adekunle Gold)' — NAO
Vaccines wouldn't be enough for 2021. Considering the tension and chaos happened at the start of the year. We definitely need an antidote and NAO has the perfect one for it. Working with uplifting Nigerian hitmaker Adekunle Gold, the soulful English vocalist raises spirits with funky Afropop rhythms on the Sarz-produced track.
"'Antidote' is the remedy to 2020, it's a song born out of lockdown which was something that affected everybody's lives all over the world. Both Adekunle and I had daughters born weeks apart during this time, they lifted our vibrations and we wanted to share that good energy with the rest of the world," Nao explains the song's inspiration in a press statement.
"This song is a perfect description of how I feel about my daughter," Adekunle adds. "Love usually feels like a concept, sometimes invisible, but with her, it's so tangible because she's right there. I'm so obsessed with her that if she wasn't around me, I wouldn't be ok, I guess that's what antidote is, a cure, a loving cure to the things that ail me.
'Come In Closer' — Rhye
With only weeks from releasing his upcoming studio Home, Canadian artist Michael Milosh decides to release a serene and assuring tune that calms the manic mood. Constructed with airy melodies from chilled dance arrangements and tender strings, feel soothed when Milosh recites the song title on repeat.
He reveals the song reflects on how when "relationships deepen and you​ ​invite someone into your world, your life, your home,​ ​layers of appreciation, vulnerability, and patience reveal themselves."
On the accompanying music video, Milosh describes the visuals "is about inviting someone into your world, your life, your home. As a relationship deepens other layers are revealed like appreciation, vulnerability, and patience….the creation of a shared language. Children naturally embody so many of these qualities, and for the video, I wanted to come in closer to the tiny worlds they inhabit, living without fear or inhibition, wild with the joy of simply being."
'Make Her Mine' — Jason Yu
Stories of crush and first love are often endearing. Hence, Yu channels this positive energy and emotion into his newest track, 'Make Her Mine'. Filled with zeal and merry beats, this bright bop would definitely cheer you up from a gloomy disposition.
"I had so much fun bringing 'Make Her Mine' to life because it's so different from what my audiences are used to. It's nice sometimes to be able to pause life for just a bit, and look back at the older, simpler days," Yu mentioned in a press statement.
---
Week of 4 January
'Lose Your Head' — London Grammar
'2021' — Lauv
'Love is Back' — Celeste
'Lose Your Head' — London Grammar
To rev up their much-anticipated album release in February 2021, the British indie-pop trio drops another single, 'Lose Your Head', that offers another preview of the long-awaited LP.
The track was announced via a tweet posted on January 1. Accompanied is a message featuring a brief clip of what appears to be band vocalist Hannah Reid standing on a ship's mast and backed with sea sounds. This follows a recent teaser from the band in which they shared a photo of a page of lyrics laying on top of a recording studio mixing desk. Some of the lyrics in the photo include the lines: "Are you happy now?/Are you one in a million/Are you happy now?/Healing all my shame." Sounds like a poignant contemplative tune, perhaps?
Reid said in a statement about the upcoming record is about her "gaining possession" of her own life. "Misogyny is primitive," Reid said, "which is why it is so hard to change. But it is also fearful. It's about rejecting the thing in yourself which is vulnerable or feminine. Yet everybody has that thing."
'2021' — Lauv
Nobody can deny that 2020 is an awful year. Thus, always look ahead and keep your hopes alive. After speaking to us at Esquire Neighbourhood last year, Lauv wasted no time in producing good vibes with '2021'.
This honeyed and mellow autotuned track describes the relationship with his current girlfriend, singer Silver Sphere, and affection they have for each other. By focusing on love, the song hints to a future that's brighter and more hopeful than the past difficult year.
"2021 we could have some fun, maybe we could run," Lauv sings. "I could be the one. It's time to go hard for you." In a tweet about the new track, the singer-songwriter wishes his fans a safe and happy new year: "Stay safe enjoy New Year's Eve. See u on the other side."
'Love is Back' — Celeste
Speaking of love, another individual who also believes it is Celeste. The rising L.A.-born, London-based R&B singer-songwriter chose to start the new year with an optimistic song.
Gaining attention with her double wins at BBC Sound of 2020 and BRITS Rising Star award through recent singles including the Finneas-produced 'I Can See The Change', the breakthrough artist channels positivity in this chill and rhythmic retro-soul tune which assures listeners to stay confident.
Celeste announced her debut album Not Your Muse (Out Feb 26) in December 2020 via social media and wrote, "I know it's been a long while that I have been talking about this, but the day has finally come that I can share this with you. For me, it's the beginning of finding my voice, the one that empowers me and hopefully those who it reaches. Each song that has been written can pinpoint a very specific moment in my life, so I look forward to you all hearing those stories…I hope you like it."
---
Week of 14 December
'Easy (feat. Mark Ronson)' — Troye Sivan & Kacey Musgraves
'Time (feat. Rhye)' — SG Lewis
'58' — Jean Seizure x DSML
'Easy (feat. Mark Ronson)' — Troye Sivan & Kacey Musgraves
Originally included on his EP In A Dream, Sivan invited Kacey Musgraves to collaborate on a new version 'Easy' which she co-wrote with a bittersweet perspective. But it ain't just another soppy ballad. Also featured on this project single is Mark Ronson, who added his adding trademark energetic melancholy as demonstrated on Late Night Feelings.
In the accompanying official video, which received a YouTube Premiere, Sivan and Musgraves embark on a dark, aching journey with the grittier side of Nashville as the backdrop. As dawn breaks, they leave Music City as quickly as they came, with the next town in their sights. Bardia Zeinali, who helmed Sivan's video for 'Dance to This' feat. Ariana Grande, directed this too.
'Time (feat. Rhye)' — SG Lewis
In-demand producer SG Lewis had a fruitful year in 2020. Working on hits such as Dua Lipa's 'Hallucinate' and 'Impact' featuring Robyn and Channel Tres, the British electronic artist is ready to usher in his new musical era with 'Time'.
As the first single from his upcoming album Times, Lewis is joined by Canadian vocalist Rhye for a euphoric future-disco tune that's dancefloor-ready.
"'Time' is a song that is central to the album thematically and sonically. Rhye has one of the most unique and distinctive voices out there, and I've been a fan for so long. We wrote the song at Rhye's studio after watching the sun set in Topanga Canyon, a memory which makes this song even more special to me," he explains. "The beat initially started from a piano loop and a Dennis Edwards sample TEED had started working on with Julian, which I then turned into the instrumental late one night in Nashville", Lewis revealed about his single.
'58' — Jean Seizure x DSML
58 seems like a random number. But for singer-songwriter Jean Seizure, it holds a spectrum of emotions manifests from unexpected circumstances.
Inspired by Jean's personal experience with her much-hated exercise-induced panic attacks, 58 is a song about the aftermath—be it in relation to a physical manifestation of anxiety or an intense argument between lovers—where she's got her heart rate down to resting and seeped deep in this eerie sense of helplessness, dread and confusion.
Jean says, "I hope to capture the sense of peace fused with conflicting thoughts that weigh down on someone during the calm after a huge storm."
Additional handiwork from Dark-pop producer DSML brings brooding arrangements to the song, emphasising on confusion and anxiety.
---
Week of 7 December
'Dance Like Nobody's Watching' — Yuna
'Warm On A Christmas Night' — HONNE
'i'm fine, no' — Shye
'Dance Like Nobody's Watching' — Yuna
Unlike her previous laidback tunes, Yuna injects a danceable beat to this latest release that encourages one to groove. 'Dance Like Nobody's Watching' bolsters self-love and finding peace of mind through reflecting.
Composed as a feel-good track that uplifts one spirit, its bass-heavy deep house beat will get heads bobbing immediately.
The Malaysian R&B singer recently performed an astounding live-streamed concert broadcasted from Kuala Lumpur Aquaria KLCC best described as divine and serene.
'Warm On A Christmas Night' — HONNE
'Tis the season to be jolly. Thus, multi-talented English electronic music duo HONNE heats up the yuletide season with a festive twist on one of their first songs released 'warm on a cold night'. The fan-favourite track features a grand arrangement of violins, piano, Andy Clutterbuck's acapella vocals and jingle bells in the chorus.
By tweaking some lyrics such as 'rabbit' for 'reindeer' and 'Christmas' for cold, this familiar tune will definitely keep us toasty and tender.
Unwind after the celebrations with HONNE's special acoustic EP, no song without you: dream edits, which reimagined six standout tracks lifted from their no song without you mixtape out earlier in July.
'i'm fine, no' — Shye
Are we really coping well from the COVID-19 pandemic? Singaporean electro-pop singer-songwriter Shye stays true to her feelings and embraced vulnerability when being asked 'how are you?'. Written as a response to the restrictions of being cooped up at home during the pandemic, this purposeful track touches on the underlying pressure and social norm related to that greeting.
"When we get asked, "How are you?" we almost automatically reply we are fine even if that's not the case. [This song] is about embracing the times when we don't feel fine and that it's okay to not be okay," shared the 18-year-old. "It does cross my mind every now and then whether I'm good enough or cool enough, but who's to say what cool even is? What's the point of being cool if your friends don't even recognise you anymore? It's so easy to get sucked into it all when you try to fit into society's idea of what's cool."
Shye is set to release her debut album days to morning glory on 11 December 2020 which sees her experimenting with genres like folk, techno and indie pop, R&B, modern rock and classical elements.
---
Week of 30 November
'Lucid' — Rina Sawayama
'Dream of You' — Chung Ha & R3HAB
'Legs' — Islandeer
'Lucid' — Rina Sawayama
After making waves and getting acclaimed reviews for her self-titled debut album earlier this year, rising London-based singer-songwriter Sawayama continues to promote it with additional songs and packaging it as a deluxe edition. The Dirty Hit-signed artist will include 11 new songs, including 'Lucid', her latest single.
Produced by BloodPop®, hitmaker and collaborator of Lady Gaga, Vampire Weekend and Haim, the full-on spirited track fantasizes 'the could've been' and being with or as an ideal self.
"It's about living a different life through dreaming, whether it's to be with the dream girl or to be the dream girl. Me and Lauren Aquilina wrote this together on the floor of my tiny rented living room back in early 2018. BloodPop® sent us the beat and the melody flowed out so easily that I remember at one point I started hoovering cos I knew this would be easy to write lol. I've kept this song secret for two years so I'm so excited to finally release it to the world! 2020's been a tough year so I wanted to finish it off with a dance bop to take us into a more hopeful 2021", Sawayama said of the new track.
'Dream of You' — Chung Ha & R3HAB
Besides BTS and Black Pink, another talented K-pop musician is bracing herself to conquer the west. Both charismatic and a skilled dancer, Chung Ha recently joined 88rising, the Asian-focused record label that's home to Rich Brian (she appeared on 'These Nights'), NIKI, and Joji, in a bid to amplify her presence beyond Asia.
The former Produce 101 top 4 finalist and I.O.I member enlisted Dutch-Moroccan DJ R3HAB for a collaborative single release prior to her upcoming first studio album QUERENCIA that's set to release in January 2021. Presented entirely in English, this snappy dance banger aptly introduces Chung Ha's vast potential and musicality.
'Legs' — Islandeer
Taking steps to new places and heights, Singapore indie-rock duo Islandeer uses their latest tune 'Legs' to explore unfamiliar emotions and feelings.
As their second of three singles leading up to their self-titled debut album drop in December, the self-searching psychedelic track describes the perspective of things that we're being intrigued by, which are legs.
Unorthodox and fun, look forward to the band's experimental-sounding songs on the LP which delves into societal issues like peer pressure.
---
Week of 23 November
'Chinatown' (feat. Bruce Springsteen) — Bleachers
'Man's World' — MARINA
'Apathy' — shy-c
'Chinatown' (feat. Bruce Springsteen) — Bleachers
In-demand producer and hitmaker Jack Antonoff knows how to impress with his slick compositions. Likewise for those done with his band, Bleachers, too. Serving as a taster for their upcoming album (to be released in 2021) along with '45', the location-based track is an ode to the popular NYC zone and his hometown New Jersey.  This beat-driven anthem features fellow New Jerseyan Bruce Springsteen who volleys Antonoff on the chorus.
Its accompanying video, directed by Carlotta Kohlsees, sees Antonoff wearing a shirt that says 'Welcome to New Jersey, now go home'. Springsteen appears near the three-minute mark as the duo ride off in a Cadillac down the highway.
"'Chinatown' starts in NYC and travels to New Jersey," Antonoff said in a statement. "That pull back to the place I am from mixed with terror of falling in love again. Having to show your cards to someone and the shock when you see them for yourself. Thinking you know yourself and where you are from….having to see yourself through somebody who you want to stay."
"I started to write this song with these ideas ringing in my head," he continued. "To further understand who you are, pushes you to further understand where you are from and what that looks and sounds like. There are pieces in that that are worth carrying forever and pieces worth letting die. 'Chinatown' and '45' are both the story of this—'Chinatown' through someone else, '45' through the mirror. As for Bruce, it's the honour of a lifetime to be joined by him. He is the artist who showed me that the sound of the place I am from has value and that there is a spirit here that needs to be taken all over the world."
'Man's World' — MARINA
Toxic masculinity is very much alive. Pop star MARINA (formerly known as Marina & The Diamonds) highlights its effects and declares to veer away via her newest single 'Man's World'. The British singer-songwriter critics the male-dominated society and the prevailing issues of misogyny and homophobia.
Written solely by her and produced by Grammy Award nominee Jenn Decilveo (who's previously worked with the likes of Bat For Lashes, Hinds and Demi Lovato) and engineered by Emily Lazar (Haim, Clairo, Sia), who was the first-ever female winner of the 'Best Engineered Album, Non-Classical' Grammy, the empowering statement its accompanying visuals are created in creative collaboration between women and non-binary folks only.
'Apathy' — shy-c
The journey to mend oneself isn't as easy as it seems given how busy modern life is. Singapore electronic producer shy-c pens a personal ode that taps on the fractured relationship with himself. Struggling to learn how to love, 'Apathy' speaks of wanting to do more to feel better, to be able to push boundaries and finally be able to break out of his own comfort zone.
"During the time I was recording this track, I struggled a lot because I perceived my self-value, based on the quality of work and my productivity. At the same time, I recognized that there is a fine line between self-care and not caring enough to change the routine and break from your bad habits", said shy-c in a press statement.
Merging electronic and math rock with a Midwest emo guitar solo, shy-c brought in elements of different genres that influenced his sound into this single. It's no surprise as he comes from a background of diverse musical experiences, from performing classical music, playing in rock and jazz bands, and finally, branching into music production. His background in classical and pop music interweaves with his predominantly electronic style to feature acoustic instruments in prominent parts of his songs.
As one who encourages, he also launched Springroll Records in the past year to support independent artists in music distribution and marketing.
---
Week of 16 November
'Therefore I Am' — Billie Eilish
'Feel Too Much' — JAWN
'Can't Seem To Get Anything' — M1LDL1FE
'Therefore I Am' — Billie Eilish
Self-realization is indeed commendable. And Eilish expressed that she knows herself the best on this latest single. Setting the tone with brooding Dark Pop and peaking with an infectious confident chorus, the 18-year-old Grammy winner surges forward and counter detractors who craft assumptions about her.
"This song is very, very up for interpretation," Eilish said of the new track via a press statement. "I'm very curious to see what people get from it and also what they feel when they hear it. I don't know. But yeah, it's a little mean. I love it."
Accompanying in promoting the tune is an official self-directed music video shot entirely on an iPhone at the deserted Glendale Galleria shopping mall, a familiar stomping-ground for Eilish during her early teen years. Furthermore, she will take the stage on November 22 for a worldwide premiere performance of 'Therefore I Am' at the American Music Awards, where she is nominated for two awards.
'Feel Too Much' — JAWN
Many achievements can occur within five years. For soulful singer-songwriter Jonathan Chan, finding ways to uphold his music endeavours since debuting in 2015 has led to various experiences like performing at prominent blues and folk festivals including Byron Bay Bluesfest, Melbourne Music Week, and Queenscliff Music Festival.
Following a five-year hiatus, JAWN is back earlier this year with 'Simple' that features lewloh. And now, hot in heels to that is the energetic 'Feel Too Much'.
"I was really tired of having to enter that sort of melancholic emotional space as with all my other songs, having to constantly excavate in order to perform. I wanted to write something that made both me and the people around me feel good! Call it good aftercare after all the sad stuff, taking responsibility for the feelings and turning it around to something celebratory. I had just started a relationship at that time, and that sort of joy also translated in 'Feel Too Much'. The song right now has turned into a personal anthem of new chapters and new beginnings. It also has that sort of nervous electric energy you get when you're entering or starting a whole new journey", JAWN shared.
'Can't Seem To Get Anything' — M1LDL1FE
We reap what we sow. But when there's no visible outcome, it's time to rectify the issue. The dudes of M1LDL1FE strikes back and addressed insecure circumstances and uncertainty with a heady guitar and synth medley. Combined with urgent riffs and an earnest chorus, this effort was written as a lament over mental health struggles and reflecting the current mood of a generation coming to terms with healing from a global pandemic.
Originally written before the pandemic, it was finished remotely with Melbourne-based producer Yeo during the lockdown.
"The song is a manifestation of some of the low points we have had in our personal lives over the past couple of years – personal losses, relationship issues, mental health struggles, in addition to the stresses of the daily grind. We're only human and sometimes it just feels like your mind is all seized up when it gets too much; you get paralysed with everything that's going on and you just can't do anything and can't get out of your own head. That's how the lines for the chorus/refrain came about. The song acts as a sort of cry for help, and an acceptance that something doesn't feel right. Music is a very powerful healing agent, and this was a way for us to express these things we were feeling," shared frontman Paddy Ong
The quartet is set to perform a live stream showcase for Bangkok Music City on 28 – 29 November. More details can be obtained from M1LDL1FE's Instagram page.
---
Week of 9 November
'Can't Wait To Be Dead' — FINNEAS
'Vices' — Tabitha Nauser
'Fever' — Charlie Lim & Miho Fukuhara
'Can't Wait To Be Dead' — FINNEAS
What a time to be alive! With the current happenings the world, leaving all your cares and worries behind is a luxury. On FINNEAS' follow-up to his single 'What They'll Say About Us', the award-winning songwriter composed an ode to human strength and connection when faced with life's tribulations. This buoyant energetic tune is fueled by hope while bearing its promising spirit.
"I'm happy for this song to mean anything to anyone who listens to it but to me, it's a song about my relationship with the Internet," FINNEAS revealed. "Especially in an election year. Especially during a pandemic. Sometimes, the internet makes me laugh, sometimes it makes me cry, sometimes it makes me hopeful. But sometimes, it really makes me wanna be dead."
'Vices' — Tabitha Nauser
Trusting your gut can be beneficial after all. Singapore pop star Nauser documented enduring hardship during her 'twenty-something' days on this 'rebellious'-induced track. Upbeat rhythms assert confidence and vigour while sticking her guns and instincts instead of blindly following ill-advised recommendations.
"It's about putting your own mental health at the forefront and doing what makes you feel good despite societal pressures and expectations. That in itself is rebellion because it's about making the choice to go against the 'norm' or to change the narrative of what's acceptable. It's a track that makes me feel free and empowers me in knowing that I do know what's best for me", Nauser said in a press statement.
'Ashes' — Charlie Lim & Miho Fukuhara
The essence of time is precious. For both Lim and Fukuhara, they felt detrimental impact caused by the COVID-19 pandemic. This collaborative single captures the feeling of longing and loneliness resulted from being forced to be at a distance from our loved ones. While it is a struggle to reconcile with loss and life's ongoing changes, 'Ashes' serves to reignite one's faith to hold on for the proverbial silver lining.
Featuring a delicate yet emotionally-charged piano arrangement from Chok Kerong, one of Lim's frequent collaborators who also co-produced this track, solace can be found.
"We wanted to keep the sounds organic; things that felt warm and inviting and meditative. But at the same time placing everything in a huge space, like a cave or a temple, where as if you could be alone with your thoughts", Lim explained through a press statement.
---
Week of 2 November
'Fever' — Dua Lipa & Angèle
'Black Rain' — Rhye
'Givin' It Up' (feat. Dr. Fink & Harts) – Dru Chen
'Fever' — Dua Lipa & Angèle
Future Nostalgia is definitely one of the noteworthy albums released in 2020. Hence, it's natural to extend the concept and sound further that'll retain listeners' attention. Recorded for the Bonus Edition of Future Nostalgia and featured on its French edition, 'Fever', this sultry track introduces 24-year-old Belgium singer Angèle to English-speaking audiences.
Angèle is no stranger to the French. She made her music breakthrough in 2018 with 'Tout Oublier' and released her debut album Brol later that year along with subsequent singles. On 'Fever', Angèle singes in French and trade verses with Dua Lipa over a flirtatious beat.
'Black Rain' — Rhye
Known for his chill and laidback productions, singer and multi-instrumentalist Rhye, also known as Mike Milosh, goes upbeat with this latest release, following earlier 2020 singles 'Beautiful' and 'Helpless'. "It has this Eighties version of disco, like the way Quincy Jones was interpreting disco," Milosh explained in a press statement. Along with this is the announcement of his new album Home, scheduled to be out on 22 January 2021.
For its accompanying one-shot visual video, actor Aaron Taylor-Johnson stars in it and filmed dancing to the slow-funk track. His wife, British filmmaker Sam Taylor-Johnson, directed the homemade video, with Milosh serving as director of photography.
'Givin' It Up' (feat. Dr. Fink & Harts) – Dru Chen
We can always rely on Chen to bring on the funk and fun. The rising Singapore-based Soul musician is back with an electropop anthem for those infatuated with a certain someone and those who are willing to give it all up in the name of love. With influences of '00s pool-party electro-funk and '90s nu-disco, the buoyant tune features a cross-country collaboration with Harts from Australia and Dr. Fink from the US.
"I can't believe I actually got Dr. Fink from Prince & The Revolution, and funk-rock genius Harts to guest on it too!" said Chen in a press statement. "This is as much a discotheque come-on as it is a tribute to the generations of funky musicians that have come before."
---
Week of 26 October
'positions' — Ariana Grande
'Only Time Makes It Human' — King Princess
'Anyone' — Jason Yu
'positions' — Ariana Grande
In a surprise announcement via Twitter, Grande revealed her plans to release a full album (her sixth) on Oct 30. On this lead single off the album, the pop star showcased her signature R&B finesse and sings about balancing work with domestic life.
"Switching the positions for you/Cooking in the kitchen and I'm in the bedroom," she sings. "I'm in the Olympics way I'm jumping through hoops/Know my love infinite nothing I wouldn't do/That I won't do, switching for you.", Grande sings.
In the accompanying Dave Meyers-directed clip, Grande assumes an influential occupation in an alternative White House (most likely as a president) and is seen conducting meetings including helming press conferences.
Her upcoming 14-track album will feature collaborations with Doja Cat, The Weeknd, and Ty Dolla $ign.
'Only Time Makes It Human' — King Princess
Mark Ronson's protégé returns with an upbeat soul-searching composition on letting go in a relationship and moving on. Produced by herself and Mike Malchicoff with additional production by Mark Ronson, the Brooklyn born-and-raised singer ventures into dance territory through penning an assertive statement.
"I wanna know about letting go, I wanna know what you think of me/Nothing I do is done quietly. People change when you break their heart. Only time makes it human.", declared King Princess.
Alongside the single release is a video directed by Quinn Wilson, featuring a King Princess avatar created by 3D artist Pastelae that observed the real King Princess appears on a TV screen performing the song.
'Anyone' — Jason Yu
Life is full of ups and downs in the midst of findings a sense of belonging and purpose. Thus, rising local singer-songwriter Yu wants to tell you that it's not an uncommon emotion.
The song explores the irony and frustration of being surrounded by multitudes, and yet still feeling alone. Stemming from his own helplessness, the song exudes a hollow, empty oasis of what it feels like to be alone in this big world, to constantly be yearning for that someone, or anyone.
"However depressing the narrative of the song might seem, my intention with 'Anyone' is to let those who are listening know that no one is alone in this, that we are all looking for that person, a friend, a lover, that truly understands us. Beyond wallowing in our self-pity, I hope the acknowledgement of my own vulnerabilities would provide comfort to those that are fighting their own demons because they will know that at least they're not alone.", Yu explained.
---
Week of 19 October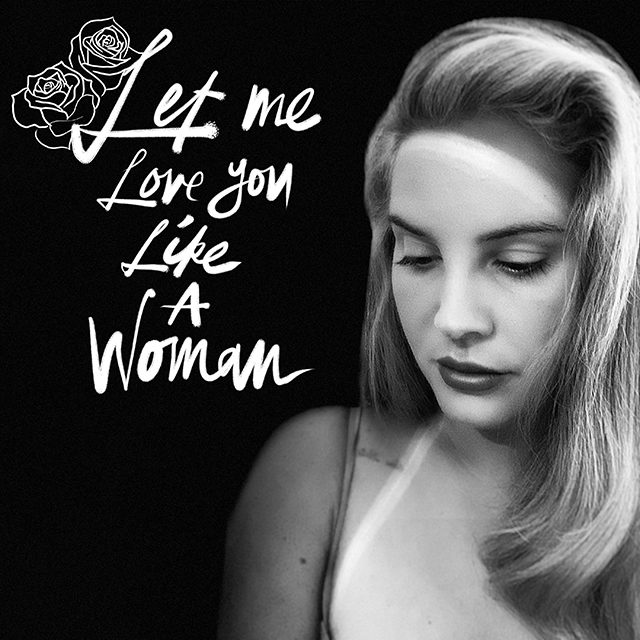 'Let Me Love You Like A Woman' — Lana Del Rey
'Unfold You' — Rostam
'Cry' — Dominic Chin
'Let Me Love You Like A Woman' — Lana Del Rey
Keeping her word, Lana Del Rey had a fruitful year in 2020 with projects such as an audiobook release of her poetry collection Violet Bent Backwards Over the Grass and now, a new single, 'Let Me Love You Like A Woman'.
The first song off her forthcoming album Chemtrails Over the Country Club sees Del Rey reunite with frequent collaborator Jack Antonoff (definitely a smart move given the critically-acclaimed Norman F***ing Rockwell). Backed with delicate piano cords over her wistful voice, the tender ballad hints on leaving LA and returning to her small-town roots while being sentimental.
A homemade video shot and edited by Lana herself has also been released to accompany the single.
'Unfold You' — Rostam
In his first new song in two years, the former Vampire Weekend member bring on the sax in this soulful effort. Even though this song took years to materialize, it's worth the wait.
Here's the background. Rostam came up with the melody for 'Unfold You' in November 2017 but it took time to assimilate. "In some ways, it had to—because the recording of the song tracks an evolution and a personal metamorphosis," he said in a statement about the song. "As I write this, I'm finishing a record that deals intrinsically with the subject of change and change was what I was feeling personally and searching for musically," expressed Rostam.
Rostam and his pal, actress Hari Nef, appears on the companion video which was shot on the Dune Shacks Trail in Cape Cod, Massachusetts. "Hari and I found ourselves in the same quarantine pod in Massachusetts this past July. We also found we had a bunch in common, having gone to the same college nine years apart," explaining Nef's involvement.
'CRY' — Dominic Chin
It's natural to cry, so don't or ignore this emotion. Chin finally drops his debut 7-track EP License to Cry that document his self-discover in life such as struggles through exploring different sounds.
"It was always difficult for me to verbalise my feelings growing up because I didn't ever want to give myself away and reveal my vulnerability to others. I feared that they would judge me or find me a burden, and so this album is in a way, me talking about what I didn't want to talk about", revealed Chin.
On the stirring R&B tune laced with 90s pop sensibilities, Chin assures all men that it's human to cry, thus rejecting social conformity and expectations. The approach using gospel arrangements results in a bold statement on being true to our emotions and empowering self-expression.
"It's about being yourself and breaking free of the fear and shame from having to conform to others' silly expectations and rules," Chin explains. "Growing up, I have always had poor confidence, and hated sports and the general rowdiness that boys would get up to. I would constantly be told to 'suck it up' and 'don't be a girl.' The song is about how me, being male, faces society's demands to behave and act a certain way, but in fact, every man is different. I used the term 'cry' as a symbol in the song to represent all the unfair expectations that others place on us. We came into this world crying and yet somehow it has become 'feminine' to do so."
---
Week of 12 October
'BRON' — Lykke Li
'Superstar' — Tennis
'The Dance Song' — Yung Raja
'BRON' — Lykke Li
From Youth Novels to so sad so sexy, Swedish singer-songwriter Lykke Li conveyed our innermost emotions through melancholic medleys accurately but surprisingly never in her native language. Now, she'd penned a self-reflective piece in Swedish that expressed the pains of a break-up.
Translated as 'The Bridge' in English, this emotive tender song contemplates on heartbreak and urged herself to move on. Li worked with Oscar-winning producer Ludwig Göransson, who is the producer and composer behind Black Panther and The Mandalorian as well as Childish Gambino's 'This Is America', on this aurally arresting track.
'Superstar' — Tennis
Tennis and The Carpenters have much in common with each other. Besides being a duo, they also composed timeless recordings that eschew trends. So it's about time that the husband-wife pair covers and re-produced the siblings' classic, 'Superstar'.
"Karen Carpenter is a major influence on my writing. Her voice is so distinctive, I can always imagine her interpretation of a song regardless of genre. Our goal with 'Superstar' was to re-cast her voice in the context of a different band in a different era. This led us to take a lot of liberties, including writing a bridge that doesn't exist in the original. The result is something that doesn't really sound like Tennis or the Carpenters, which we really liked. I feel a strong pull toward women whose creative contributions were cut short by their untimely deaths—Laura Nyro, Judee Sill, Trish Keenan, and of course, Karen Carpenter. This song is really just me carrying a torch for her," said Alaina Moore of Tennis.
'The Dance Song' — Yung Raja
With a title as direct as 'The Dance Song', it's expected to be a banger. This rap anthem certainly will get you bopping to the beat. Co-written between himself and produced together with Singaporean hip-hop linchpin, FlightSch, the new single features Yung Raja's signature flow and verses in English and Tamil over a jubilant arrangement.
This song marks the Def Jam Southeast Asia rapper's first release on the USA-based label Alamo Records, home to rappers Lil Durk, Smokepurpp and 03 Greedoho, who welcome him as their first Asian artist and promoting him globally.
"['The Dance Song'] is the third and the biggest one, in terms of my artistry," Raja said in a press statement. "Whatever I've been figuring out with the YUNG RAJA brand, comes to a head on here."
---
Week of 5 October
'Lifetime' — Romy
After dabbling with upbeat vocalisations with her bandmate Jamie XX for his debut album In Colour, Romy Madley Croft went ahead in this buoyant direction on her solo debut too. Warm Eurodance synth is the theme here and no surprise that Jamie XX lends his support on production duties too. Certainly straying away from The xx's signature dreamy melacholic sounds by trading this out with rave rhythms.
"'Lifetime' was written and recorded in lockdown," said Romy. "I've been thinking a lot about how short life is and how quickly things can change. My intention with this song is to celebrate life, togetherness, to appreciate the moment before it's gone."
"I think subconsciously the upbeat energy of the song is a reaction to the stillness and anxiety I was feeling in lockdown; I was missing the pace of the outside world, spontaneous moments, the euphoria of dance floors, of love and connections with my friends and family. So, I realised when everything was stripped back, simple moments of togetherness, meant the most to me."
'Not Another Love Song' — Ella Mai
Despite its cynical title, 'Not Another Love Song' isn't about rejection. Instead, the record "is about falling in love but not wanting to admit it, so it's quite vulnerable," says Mai in a press release. The Grammy-nominated London-born singer-songwriter expressed her hesitant feelings with a glossy smooth tone on this velvety tune written by Mai herself with Varren Wade. After all, who's able to tame the heart after being bitten by a love bug.
Mai also recently performed this song live at Rihanna's Savage x Fenty Show Vol. 2, which exclusively premiered worldwide on Amazon Prime.
'Song For The Underdog' — Annette Lee
Recognised Lee from her engaging social media content? Now, the multi-hyphenate Singapore singer is back with new music through a new EP Song For The Underdog. Taking nearly two years to produced, it contains empowering tunes that can undeniably raise moods.
A standout is the title track, which was written as an encouragement anthem to Lee herself, and for anyone out there who are in need to know that there is always hope. Other previously released singles 'Gold' and 'Spring Will Always Come', which are also part of this EP, touch on every day humans overcoming the struggles and doubts they face in life.
"My wish is for this EP release to encapsulate that spoken hope best, which is also why it is the title track and overarching idea of never losing faith," exclaimed Lee in a press statement.
---
Week of 28 September
'Magic' — Kylie Minogue
'Your Man' — Joji
'You Are The Song' — Chasing Daylight
'Magic' — Kylie Minogue
This should've been the lead single for Disco instead. Following 'Say Something', Minogue picks up the tempo (a little) and head inside the nightclub with an enchanting beat. The groove is strong and backed with a persuasive 'do you' hook which makes it an excellent timeless pop nugget.
The video for 'Magic', directed by Sophie Muller, was filmed at London's famed Fabric nightclub as Minogue wanted "to give fans a moment of escapism to celebrate on a fantasy dance floor."
'Your Man' — Joji
Motivated by love, Joji makes a declaration to comfort his crush after a breakup between her and her previous lover. The closing track on his latest album Nectar is a soothing after hours ode assuring the broken-hearted. Going four-on-the-floor is a great idea to heal, ain't it?
In addition, the space theme from previous singles' videos continues. The opening finds a red light shooting across the sky, then focus onto a seemingly alien inside a spacesuit. While adapting the environment, he endeavours a journey to discover what's left behind and has unexpectedly notified his companions, as seen in the last scene of the video.
'You Are The Song' — Chasing Daylight
What does it mean to be a 'somebody'? Returning Singapore alternative indie rock band Chasing Daylight ponders on the weight of expectations and its repercussions with this uplifting song. Written by frontman Yap Wei Chiang, it discerns all those searching for true freedom with an energetic interpretation on modern rock infused with indie and pop sensibilities.
Yap explains, "['You Are The Song'] is about the process (still ongoing) of finding that—of not having to prove my worth, and wanting courage to live for something more important than myself. That I feel is the greatest freedom."
---
Week of 21 September
'Diamonds' — Sam Smith
'Call Me (Freestyle)' — Blood Orange & 박혜진 Park Hye Jin
'Y Didn't You Say So' — Haneri
'Diamonds' — Sam Smith
From To Die For to Love Goes, Smith has renamed their upcoming third album and announced a definitive release date for it. And with this is 'Diamonds', a groovy melodic response to material love. Definitely asserting their spunky self than deprecating.
"This album is a collection of songs I've written over the last two years," Smith shared on a note via Instagram. "Each song a separate story."
"The last two years have been the most experimental time of my life, personally but also musically," they continue. "Every time I went into the studio I promised myself I would shoot for the stars and have no limitations. The result has been so magical and so therapeutic and FUN. My love for music is so broad and all of my musical guilty pleasures became pleasures. No guilt, no shame, just the love of singing and creating and dancing."
'Call Me (Freestyle)' — Blood Orange & 박혜진 Park Hye Jin
What an unexpected collab. Dev Hynes teamed up with L.A.-based experimental pop musician 박혜진 Park Hye Jin for an avant-garde interpretation of Park's original 'CALL ME' from 2019. This freestyle treatment is somewhat between a remix and an interpolation featuring Hynes' vocals and raps over the lax lo-fi piano beat with Park injecting her own verse after.
An accompanying video was also created with footage shot by Hynes while wandering around New York City earlier in March.
Elsewhere, Hynes will also score the HBO miniseries We Are Who We Are. This album features 12 pieces written by Hynes for the coming-of-age drama, along with four previously issued instrumentals from composers Julius Eastman and John Adams. More reasons to look forward to the eight-episode show—co-created, co-written and directed by acclaimed filmmaker Luca Guadagnino now.
'Y Didn't You Say So' — Haneri
Haneri looks…familiar. Assuming this alter ego since 2017, Daphne Khoo (from the first Singapore Idol) sheds off what was expected of her and breaks free by molding her own narrative.
'Y Didn't You Say So' is an upbeat funky dance-pop anthem produced by fellow Berklee College of Music graduate Drew OfThe Drew that celebrates the ability to learn from past mistakes, love again and accept yourself for who you are.
Of the song, the Singaporean-Australian singer-songwriter says, "'Y Didn't You Say So' is about realising that nothing in life needs to be taken too seriously. It's about that giddy, nauseating time where no one knows whether a relationship is for fun or for keeps. We're all growing. So I thought, why not grow up, and say it to the other party in a song."
---
Week of 14 September
'Godspeed' — James Blake
'Ok On Your Own' (feat. Carly Rae Jepsen) — mxmtoon
'Feeling Light' — The Analog Girl
'Godspeed' — James Blake
Fans of Blake are no stranger to this particular Frank Ocean tune. Having performed at various festivals and Instagram Live, the British singer finally released a studio cover version of 'Godspeed', which he also helped arranged when it first appeared on Ocean's Blonde album.
Blake gave the grand gospel track a haunting minimalism twist that'll mesmerize listeners instantly. Besides producing his own renditions such as Billie Eilish's 'when the party's over' and Radiohead's 'No Surprises' and sharing them on social media recently, he also dropped two new original songs 'You're Too Precious' and 'Are You Even Real?' this year.
'ok on your own' (feat. Carly Rae Jepsen) — mxmtoon
Alone or lonely? You decide. Rising Brooklyn-based singer mxmtoon assures us that it's ok to stay single and discover our self-worth. By partnering with cult indie-pop star Carly Rae Jepsen who 'knows the themes of love and loneliness all too well', this contemplative ukelele-led R&B jam cuts to the feeling.
"My hope for the song is that "ok on your own" can let people know that vulnerability is never something to be afraid of, and admitting you need time for yourself and support from a friend is sometimes a necessary step."
"Sometimes relationships aren't meant to work. It's a bitter reality that many of us come to terms with at one point or another, but we all have to realize our own self worth before letting certain people into our lives! 'ok on your own"' is your reminder that stepping away from a relationship isn't a sign of weakness, but rather one of strength!", said mxmtoon of the encouraging song in a press release.
'Feeling Light' — The Analog Girl
Singapore electropop musician Mei Wong aka The Analog Girl is back with a dreamy dancey composition after a three-year absence from the airwaves. Describing feeling light in both the mental and visual sense of the word, the song was mastered at Sterling Sound by Grammy Award-winning mastering engineer Randy Merrill, who's worked on Beck's Hyperspace and Mark Ronson's Late Night Feelings.
This ethereal track is also included in Wong's upcoming album, Awe, which took four years to make, and was a fascinating journey on reacquainting with thoughts and emotions that resurfaced during the process.
Set to release on September 18, Awe is about moving and living, featuring 'downtown vibes' from roaming the streets, riding the subway, and immersion in the city and its traffic', Wong said in a press statement.
"I used to let the vibe come to me, but for this one, I tried to create the vibe."
---
Week of 7 September
'Hit Different' (feat. Ty Dolla $ign) — SZA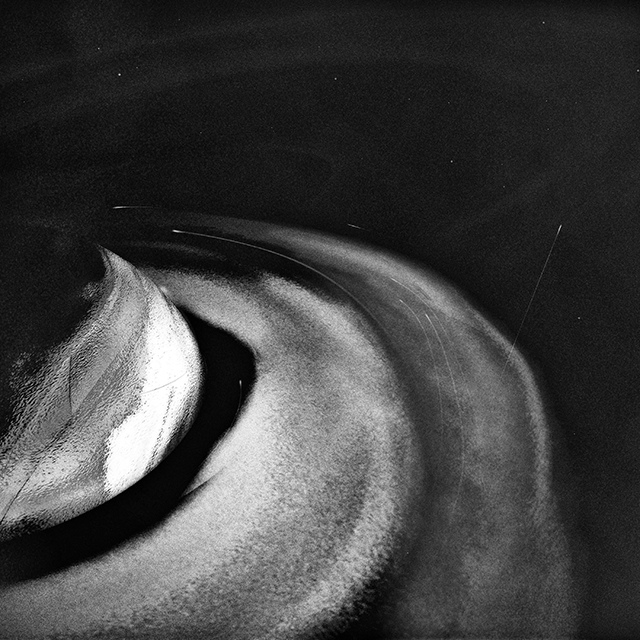 'What They'll Say About Us' — FINNEAS
'Future Me + U' — Dru Chen
'Hit Different' (feat. Ty Dolla $ign) — SZA
Relationships are complex. More so when its an open relationship. SZA turns introspective and contemplates on the romance with her partner on The Neptunes-produced nostalgic R&B bop.  "You wrong, but I can't get along without you," SZA sings in honesty. "It's a shame and I can't blame myself, keep on lovin' you. You do it different."
The American singer also self-directed the accompanying video which sees her jamming in a car junkyard with a group of women. In addition, Ty Dolla $ign makes a cameo and joins her too.
'What They'll Say About Us' — FINNEAS
Even after sweeping six Grammys earlier this year, Finneas O'Connell continued to produce music with his sister, Billie Eilish and worked on his own solo material too. Written during lockdown, the moving 'What They'll Say About Us' is an ode to human strength and connection when faced with life's tribulations. Hope certainly keeps us moving on.
"I wrote this song in June after spending the day at a protest in Downtown LA, filled with hope with the prospect that millions of people were coming together from all over the world to fight against institutionalized racism and inequality. This song is dedicated to all who have had to endure this year. I hope this song can offer some sort of comfort to those who may need it," Finneas reveals about this poignant tune.
In addition, the song's impressive intimate music video was shot in one-take and directed by frequent collaborator Sam Bennett.
'Future Me + U' — Dru Chen
How would you define forever when moments are fleeting? Local Soul-R&B singer Dru Chen explores long-lasting love and impassioned pleas leading to an unknown future. Written together with Canadian-Australian writer-producer Jesse Bear over the period of a year, this passionate track delves into introspection and trust between your significant other and yourself.
Chen dreamy vocals backed with a romantic atmospheric gentle melody emphasises on putting all love, effort and commitment into your partner.
"Initially reminiscent of classic soul-pop anthems by Al Green, Simply Red, and D'Angelo, we transformed it into a soothing modern-day slow jam with deep 808's, glitchy lo-fi hats, and celestial synths," shares Chen on penning the song.
---