If you're like me and you've been casually following the whole non-fungible token hype (and still not fully grasping the concept ie. not into it at all), you may have seen news clippings of how NFTs have been raking in millions. Why? Ah well, let's not get into that—to each his own, I guess.
But with such a marvel that has pushed the limits of artistic expression and commercialisation forward, it's little wonder that brands are increasingly getting in on it as well. Fashion's relationship with art makes it quite a natural progression for brands to want to dabble in creating NFTs for themselves.
While there aren't that many that have jumped onboard the hype-train, the results have either been relatively financially successful or produced interesting concepts. And thankfully, they don't necessarily all involve some form of non-tangible digital fashion. From Louis Vuitton's game-infused NFTs to a combination of digital art with physical, actual fashion, we list down the top five most interesting fashion NFTs thus far.
Gucci's short film
This technically isn't Gucci's first run with an NFT or digital fashion initiative. In March 2021, the fashion house experimented with digital fashion with a slew of augmented reality (AR) sneakers at USD11.99 a pair. It's first official NFT however, comes in the form of a short film that's part of the house's landmark Aria collection—created to celebrate Gucci's 100th-year anniversary and included an upcoming collaboration with Balenciaga.
The Christie's auction lot was titled 'PROOF OF SOVEREIGNTY: A Curated NFT Sale by Lady PheOnix' and is essentially a four-minute short film. At a starting bid of USD20,000, the NFT bid ended at USD25,000 (not that great of a result, but still, no chump change) with proceeds going towards UNICEF USA's support for UNICEF's role in ensuring that COVID-19 vaccines are readily accessible.
RTFKT Studios's USD3.1 million for over 600 pairs
If there were any doubts at all at the scale and ferocity of the sneaker market, this would quell them all. Virtual sneaker brand RTFKT Studios's partnership with a young and rising crypto-artist FEWOCiOUS earlier this year, produced a series of three sneakers that was accompanied by digital merchandise. The idea was that interested bidders could virtually try the sneakers on via Snapchat before the sale, and then proceed to bid on any three of the designs.
More than 600 pairs were sold and sales amounted to USD3.1 million on the sneakers alone. Winners were also able to redeem a physical version of their sneakers, but of course, the value is all in the limited-edition digital iterations.
Louis Vuitton and its non-purchasable NFTs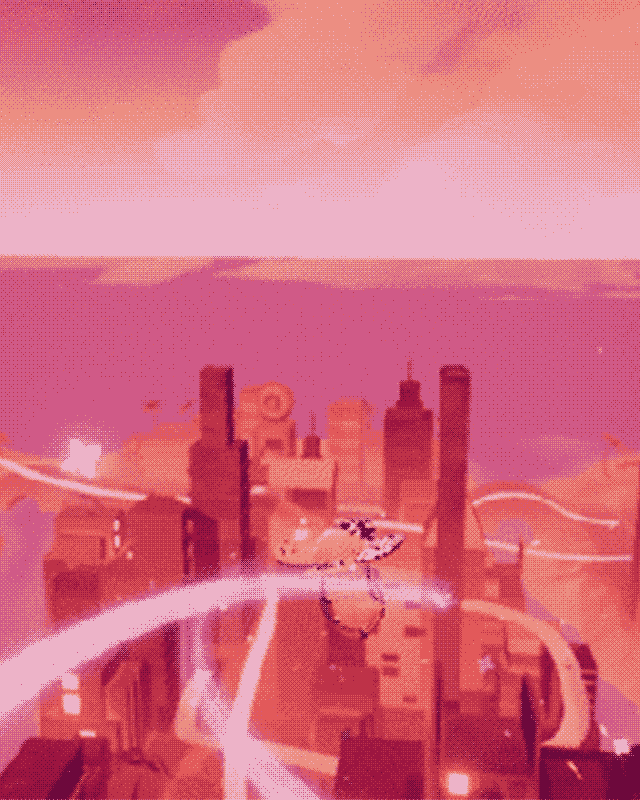 As part of the 200th birthday of Louis Vuitton's founder (coincidentally, he's named Louis Vuitton), the French maison has released a mobile game, Louis the Game. Taking on the role of the maison's iconic figurine Vivienne, players make their way through different beautifully animated worlds (while collecting candles along the way) to a birthday celebration.
But what's most interesting about Louis the Game is the fact that 30 NFTs have been embedded throughout the player's journey. 10 of the NFTs were created in collaboration with Beeple, a digital artist who's famed for a digital collage that went for USD69.3 million. In addition to that, the NFTs within the game are collectibles and cannot be sold.
Burberry and Mythical Games
In collaboration with Mythical Games, Burberry has created its first NFT that's housed within the former's flagship gaming title, Blankos Block Party. For the uninitiated, Blankos Block Party is a multiplayer party game featuring digital vinyl toys (called Blankos) that live on a blockhain. In other words, it's basically like a virtual safe of one's acquisition of digital toys. Burberry is the first luxury brand making its debut in the game.
The limited-edition and limited-quantity Burberry NFT has been named Sharky B. And essentially, it's a shark figurine that's been adorned with the new TB Summer Monogram that can be upgraded and sold in-game, as per the usual Blankos Block Party mechanics. Burberry also released accompanying in-game NFT accessories that can be applied to any Blanko as well.
The hoodie that's linked to an NFT
NFT-based fashion brand Overpriced.™ considers itself as 'the world's first NFT-driven fashion brand'. It's first drop consisted a physical hoodie that's splashed with a scannable code that allows a person to wear and show off their unique NFT to anyone they want to. And amazingly, it sold on NFT platform BlockParty for USD26,000.
But what happens if the hoodie gets stolen or damaged, you ask? Does the NFT then no longer exist? Overpriced.™ explains that a new hoodie with a brand new code will be shipped to the buyer, and the previous code will be invalidated. Now, that's pretty nifty.