Filming—well, stardom in general—takes Nicholas Hoult all over the world, but it was watchmaking that brought him to the Swiss Vallée de Joux. As a friend of the brand for Jaeger-LeCoultre, Hoult visited the manufacture in 2019 after a quick jaunt around Geneva and the famed Palexpo where brands of the Salon International de la Haute Horlogerie plied their novelties.
One glitzy gala dinner and countless IG stories later, he was en route to the Jaeger-LeCoultre manufacture in the town of Le Sentier. Known in the area as the Grande Maison because of the dizzying array of traditional skills mastered in-house, Jaeger-LeCoultre opened its high complication and rare handcrafts workshops to Hoult, who wore the then-new Master Ultra Thin Perpetual Calendar
That was the same watch he wore to the Shanghai International Film Festival. Its blue grand feu enamelled dial done completely by hand, and is absolutely breath-taking.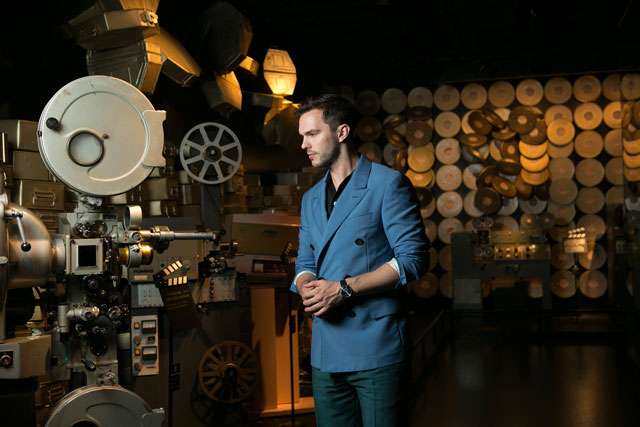 Hoult also had the pleasure of wearing many of Jaeger-LeCoultre's other iconic watches, such as the Polaris (at the Venice Film Festival) and unsurprisingly, the icon of icons, the Reverso. During this visit, we were told, the affable Brit personalised his very own timepiece at the Atelier Reverso.
The star of upcoming productions Those Who Wish Me Dead, The Great, and come 2021, Mission: Impossible 7 had the letters HKH—his son's initials—engraved on the back of his classic large Reverso Small Seconds in steel.
Esquire Singapore reached out to Hoult to find out more.
ESQ: Hello Nicholas, how are you? Please tell us everything about the day you visited the Jaeger-LeCoultre manufacture. Was it everything you imagined—or never imagined?
NH: My trip to the Jaeger-LeCoultre manufacture was incredible. Mind blowing. It was something that felt very special partly because it's the original site where they began making watches so many years ago. So it has got this amazing feeling of the history of the brand, but also the technology and the advancement they've made. And just to be able to watch that process up close and to see how skilled everyone that works there is… and the way they are innovating, and they are so precise, and it is just a beautiful facility in a beautiful setting, is something that I was really inspired by.
Hoult visited the high complications and métiers rares workshops.
He may look the part, but is lightyears away from mastering the crafts.
ESQ: Do you think you could ever pick up a loupe and become a watchmaker?
NH: I would love to learn more about it and have a master class with some of the Jaeger-LeCoultre watchmakers and see if I could become better at it, but I could never ever beat their standard. And the times I have been given the tools and tried to figure out a couple of their cogs and stuff…
The mechanisms in the movement are so small and intricate and detailed. My hands are fumble and shaking and it's near impossible for me to do it, but I would love to do more so hopefully that something we can do soon with Jaeger-LeCoultre.
The Reverso is such a huge watchmaking icon, having been designed and created in the 1930s. Its case swivels around to reveal something else—another dial, an emblem, a painting, or maybe a message. What do you like best about the fact that the watch has got two different sides to it, one that's all about the brand and another that's all about the wearer?
It is my favourite watch they make. I'm very lucky to own one and it's just an incredible watch. I'm very lucky to have the Reverso with two watch faces on it. That means I can keep two times zones on me at any one time, so I can always flip the watch and see what time it is at home and check in with the family or when you're traveling a lot and it is easy to keep up to date.
But also you know the thing about that watch is that you can have it engraved and personalised or also the enamel paintings I have seen. I mean the fact that they can fit such detailed paintings on the back of a watch surface like that it is just mind blowing and remarkable and something that you could treasure and keep for a lifetime in a family. It is a special personalised piece, I think, is what you can make that.
Tell us about yours.
I engraved the initials HKH as a way to honour my son and keep him close to me every day. Timepieces have a tradition in my family of being passed down between generations. I am excited to pass along this watch to my son one day.
His Reverso, a Classic Large Small Second in Steel, reflects his relaxed and classical style of dressing.
The choice of engraving, his son's initials, is equally classical yet deeply personal.
It is said that a man's choice of accessories reveals who he really is. So when it comes to watches, what would you go with on these occasions: Best friend's wedding? Brunch with family? Oscars red carpet? Child's graduation? On your day off?
If I was going to my best friend's wedding, I think I will wear a Reverso. I'm probably wearing a suit as a groomman that he has picked out, so a Reverso with a strap that matches or complements the suit and a similar metal probably as well will be my choice.
For brunch with the family I would probably wear the Polaris. I love the Jaeger-LeCoultre Polaris watch. I think it is really beautifully designed. It got a great weight to it. It got a lovely history. I like how it feels on my wrist and also I like the rubber band that you can get with it.
Oscar red carpet: that is an easy one, I wore my Reverso in Pink Gold to the Oscars and it just felt incredible to wear that watch in that environment. This watch has been there with me for a lot of special memories.
For a child's graduation, I would wear a Jaeger-LeCoultre Master Ultra Thin and on a day off I think I will go for the Polaris as it is a comfortable watch day to day.
Not predictable at all, Hoult wears a Polaris with a tux.
And a gold Reverso with a suede jacket.
You wore a Jaeger-LeCoultre Master Ultra-Thin Perpetual Enamel at the recent Shanghai International Film Festival. Having seen how enamelling work is done at the manufacture, do you now see the watch in a different light?
[It] is just the most incredible watch that I've been lucky enough to wear. The enamelling on the face catches the light from every angle and then just reflect glimmers and shines in such a beautiful way. It was magnificent to wear it and I couldn't stop looking at it all day.
When I saw that in the manufacture, I understood the time and the precision it takes to create the enamelling on those watch faces and it is something I couldn't understand before seeing it in person, so I have a lot of respect for the craftsmanship that goes into that.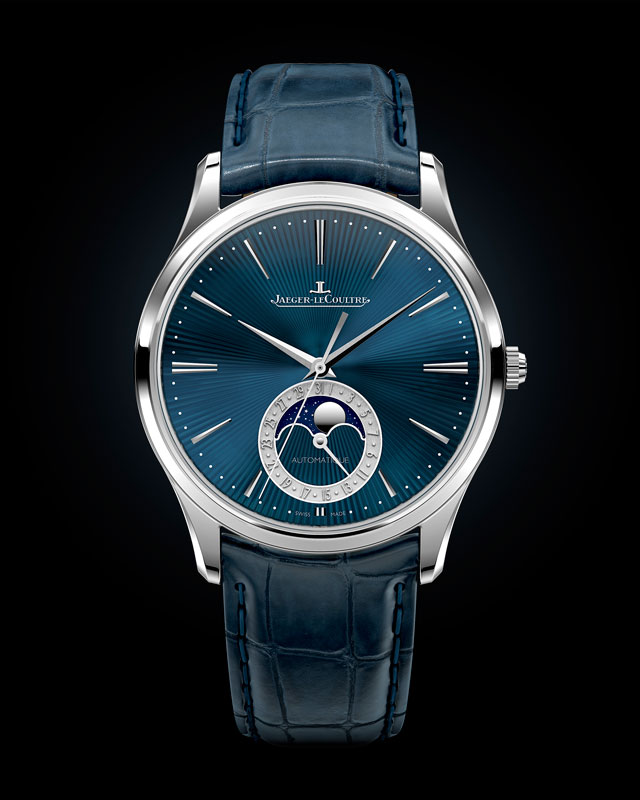 Even though it's pushing 90 this year, the Jaeger-LeCoultre Reverso never stops evolving. What do you think you'll be doing and where do you think you'll be when you turn 90?
Hopefully still acting. You know it's a line of work and a passion that I don't think I will lose any time soon. As a said earlier, you can keep on evolving with the characters you play so I would like to keep acting. Maybe with a little bit more rest in between. And hopefully I'm still getting to spend time with the Jaeger-LeCoultre team, because I love spending time with them. I love learning from them and I love seeing what they create so maybe by the time I'm 90 I will have acquired the skills to make my own watch alongside them.
Get the full interview in the Jun/Jul issue of Esquire Singapore.