Whoever came up with this concept of wasting time and money hunting for possibly meaningful, but more likely useless festive gifts for corporate acquaintances needs to be shot. Still, rather than complain about the frustrating budget set (should we get SGD20 worth of toilet rolls? Or a SGD20 box with nothing inside?), we've come up with some practical ideas within the price range and neatly categorised according to the type of co-worker you're gifting. That's right. We're the gift that keeps on giving.
For the colleague that gets on your nerves
Grow A Dick Plant: 100% organic! Suitable for vegetarians too!
Retirement Countdown Clock: Best to set the date within a week or so.
Not My Job Stamp: Do they like to tai chi? Help them do what they're already doing better.
Donation to an environmental cause in their name: Take it a step up from metal straws.
Workout membership: No better way to say you could really use some work.
The best part about sending a dick-shaped plant is if the recipient ends up unable to successfully grow it. That's the real joke. Or got yourself a plastic-wasting jerk? Offset their karma to their face by donating to climate change charities on their behalf.
For the super messy desk mate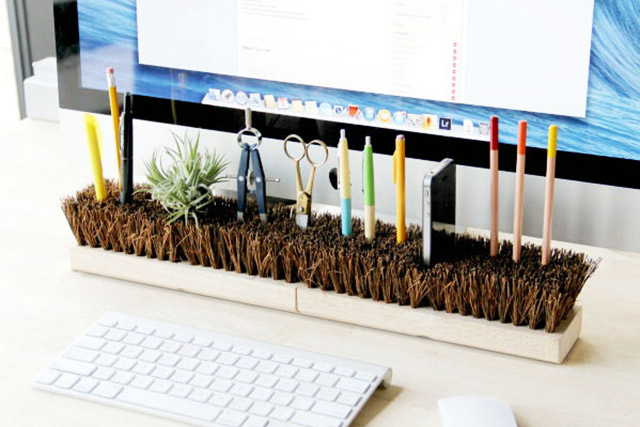 DIY Multi-purpose Organiser: Order in chaos with this clever chucking style.
Desk Vacuum: Get them to literally suck it up.
Mini Blower: Or let them blow the mess elsewhere as long as it's not in your way.
Marie Kondo's Joy at Work: Guess what? Our girl is back with a book specially for them!
Blue Q Hand Sanitiser: You really don't know where their hands have been.
No more excuse to have crap everywhere with a little vacuum cleaner and a way to keep the clutter in one place. Or if the mess is all psychological—the guru of sparking joy has a new book to KonMari the workplace available for pre-order.
For the boss you need to send a subtle message to
The 5 Languages of Appreciation in the Workplace: Can't get any more subtle than this.
Desk Punching Bag: "Instead of always taking it out on us..."
Mini Zen Garden: A more wholesome means to destress
Mini Inflatable Man: The cutest way to bring a smile to the face.
Magnetic Decision Maker: Leave it up to fate.
There are some things you can't just say to your superior, so seize this opportunity to get your point across. Feeling under-appreciated? Got an empowering book right here. Victim to fickle-mindedness? Help them make up their damn minds.
For the office bud you actually like
Desk Hammock: They deserve to put their feet up.
Meeting Cup: Give them a useful cheat code.
Cup Heater: Then keep their drink nice and warm.
Someecards Calendar: Who doesn't like snide messages they can leave at the table?
Felt Board: Or give them the freedom to word it themselves.
This is the one you want to reward for all their hard work. They're usually so busy their coffee gets cold, so now you can help keep it eternally at the perfect temperature. Or make their day with a functional calendar full of witty remarks.
Related stories:
The sustainable Christmas gift guide
Watches and accessories to get your mate this Christmas
Ultimate gift guide for the girl who already has everything