"So what do they look like?" I ask every time I hear the announcement of a relative unknown taking on the role of creative director of a fashion house.
There's a part of me that's always cynical about it. It's not that I'm privy to the inner workings of these brands (I wish), but of late, there's a pattern that I've been noticing. These creative directors are young, male and good-looking.
Daniel Lee of Bottega Veneta, Bruno Sialelli of Lanvin and Daniel Roseberry of Schiaparelli are just the most recent examples that come to mind. They're a new generation of creative directors who have been seemingly plucked from obscurity and given the opportunity to design and front fashion houses that have decades of history. And let's face it, creative directors no longer are hidden behind their muses and bundles of toiles; their faces and presence are as crucial to the brand as the ambassadors who front their campaigns season after season.
There's no denying that at the heart of it, fashion is about beauty and the appreciation and celebration of it. So it's little wonder then that seeking to look for and create beauty has spilled over into finding a creative force to somewhat fit into that ideal as well.
I'm not questioning the talents of the three aforementioned designers, not at all. The fact that they've also cut their teeth working for some of the biggest fashion brands around, before getting the opportunity to steer the creative direction of their respective fashion houses, speaks to their experience and talents.
But it's when the visual identity of a person, coupled with a lack of formal fashion training (or none at all), affords them the opportunity to create a fashion brand, that's a problem.
We've seen it before, of course, most prominently since the turn of the millennium. Celebrities such as Justin Timberlake, Drake and most recently Justin Bieber have all created their own fashion lines.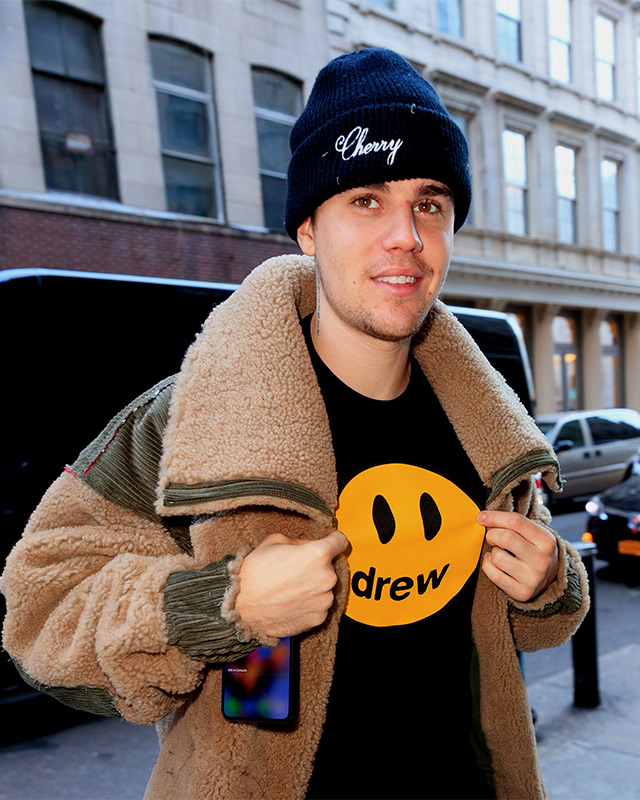 Closer to home, Malaysian celebrities have a knack for founding businesses that often incorporate some form of fashion (with modest fashion being a popular choice) once they get to a certain level of fame. It's also not uncommon to find established celebrities turning their attention to fashion as a business, as a means of making money, as their original careers and popularity start to dwindle.
Then as social media influencers became a thing, these celebrity- lites began capitalising on their following by dabbling in shoe lines, accessories, jewellery and other forms of fashion items that purportedly they've had a hand in making. While the idea of being able to start a fashion business with almost no foundation and training in design may seem like that idyllic notion of an 'American dream', it gives the allusion that anything is possible without having the necessary skills and tools; all it takes is popularity, and lots of it.
It's also rather telling that LVMH, a luxury fashion conglomerate, created a luxury brand for the first time in almost two decades, and it's founded by an entertainer. Rihanna's Fenty was launched in May 2019. While it's not her first dabble in fashion (Rihanna has had a long-standing collaboration with Puma), the decision for Fenty has definitely more to do with Rihanna's pull factor than her supposed design chops.
I can't imagine Rihanna slaving over the paper patterns of her corseted shirt dresses or spending hours mulling about the narrative for her next collection. Can you?
The idea of a fashion designer now has clearly become less to do with actual know-how about tailoring, fit and aesthetic, and more about just being 'part of the design process'. How involved the person is behind the scenes is often questionable.
It makes more sense for these celebrities to then collaborate with brands and their existing creative directors. Lewis Hamilton's work with Tommy Hilfiger, Kanye West and his partnership with Adidas as well as Michael B Jordan's collaboration with Coach are fine examples of how the famous can add their input and touches to the work of actual fashion creatives. There's that prestige of being part of a fashion brand and we all don't have to pretend that a significant part of the design process was undertaken by our idols.
If it sounds like I'm a fashion purist or elitist, well, maybe I am. I find it baffling that we've come to a stage where we value aesthetics and draw as opposed to real fashion talent. The purpose of design is to constantly challenge and in turn, elevate what's normal. But if we've made the way for talent and skills to be pushed to the back of the line, we'll be stuck in a vacuum of uninspired fashion.
A huge majority of celebrity-founded fashion brands are by no means the H&Ms or the Zaras of the industry. Their distribution is small and they're more privately owned businesses than huge volume corporations. But the fact that they exist, especially at a time when we're constantly rethinking our lifestyle and environmental impact, is also an issue. There's absolutely no reason for them other than to pander to a fan base that could have just been satiated with one-off merchandise.
We can't all be genetically lucky and possess trained skills like Daniel Lee, Bruno Sialelli and Daniel Roseberry, after all.