If visiting the Patek Philippe manufacture, museum and salon is one of your greatest dreams in life, then get ready, because that dream is about to come true. From 28th September to 13th October, Patek Philippe will bring its acclaimed Watch Art Grand Exhibition to the Sands Theatre at Marina Bay Sands Singapore. Yes indeed. Now you don't have to go to Switzerland to experience the wonders of this great watchmaking house.
This is the seventh year since Patek Philippe first staged the exhibition. That was in 2012 in Dubai. Following that, Patek Philippe took the show to Munich in 2013, London in 2015 and then in 2017, New York City. Singapore is the fifth and latest city to host the event.
Open to the public and with free admission to all, the 1,800-square-metre exhibition is organised over 10 rooms, each with a specific theme, purpose and concept. Over 400 unique and historic timepieces will be on display.
What to expect
You can learn about the history of Patek Philippe through a movie in a mini-theatre. Of course admire all the pieces in the manufacture's current collection. Get into the intricacies of complicated watches. Acquaint yourself with Patek Philippe's sterling in-house movements such as the Calibres 324, 240, and more.
The Movements Room displays all of Patek Philippe's in-house calibres.
The Theatre Room is where you can watch a film on Patek Philippe history.
See all the contemporary pieces in the Current Collection Room.
Discover and learn about tourbillons, repeaters, perpetual calendars and more in the Grand Complications Room.
There are watchmakers and artisans on site demonstrating their craft. Ask them anything you want. "What makes Patek Philippe movements so special?" "How do you assemble a tourbillon?" "Why is finishing such a big deal to Patek Philippe?" Witness the finesse of traditional handcrafts such as enamel painting which has always shared an intimate relationship with watchmaking.
The Rare Handcrafts Room showcases hand-painted enamelling.
The Napoleon Room whisks you away to Patek Philippe's salon in Geneva.
The Museum Room exhibits the Antique collection and the Patek Philippe collection.
The Current Collection room is where you go to obsess over the latest models.
There's even a Patek Philippe lounge café at the end of the tour where you can rest your weary legs, and really really take the time to absorb all that you've seen.
Key Highlights
Stars of the Patek Philippe Watch Art Grand Exhibition include the royal watches (Patek Philippe made lots of watches for royalty). And also the first Swiss wristwatch dated to 1868. Look out for the unique chatelaine watch gifted to Queen Victoria in 1851 during the Great Exhibition at the London Crystal Palace.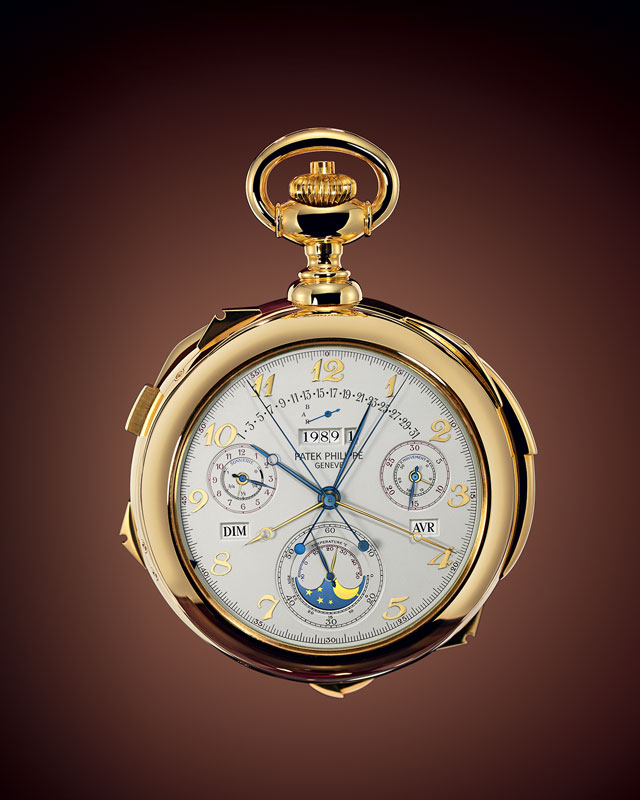 You'll also see some of the most famous Patek Philippe supercomplications. They include the Calibre 89—a pocket watch made to celebrate the manufacture's 150th anniversary.
Do not miss the legendary Patek Philippe Sky Moon Tourbillon, one of the rarest and most complicated wristwatches in the world.
The incredible Sky Moon Tourbillon Ref. 6002G.
There are two sides to this watch, which has 12 complications in total.
But what's most important for us Singaporeans is the Singapore 200th Anniversary room. This was specially curated by the director of the Patek Philippe Museum, Peter Friess.
Key exhibits include timepieces and objects made for this market since the day Sir Stamford Raffles arrived in 1819. We also really hope to see the special dome clocks Patek Philippe made in 2015 for Singapore's Golden Jubilee—fingers crossed on that.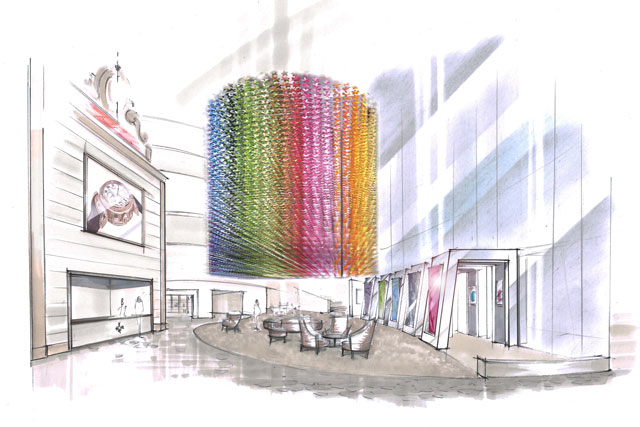 The Singapore Room houses timepieces and milestones of Patek Philippe's history with our country since 1819.
This section is unique to the Singapore edition of the Patek Philippe Watch Art Exhibition.
Here are all the 10 rooms, and what you can see in them:
Theatre Room
Watch the historic Patek Philippe film here.
Current Collection Room
View all the pieces in the current collection.
Napolean Room
Modelled after the Patek Philippe Salon in Geneva, there is a fantastic motion-picture panoramic view of Lake Geneva. You'll also find limited special editions created explicitly for the Southeast Asia market.
Museum Room
This room is subdivided into two departments: one for the Antique Collection, the other for the Patek Philippe Collection.
Rare Handcrafts Room
Artisans demonstrate techniques, especially enamelling, with which wristwatches and table clocks are decorated.
Watchmakers Room
Master watchmakers from Patek Philippe invite visitors to take a close look at the inner workings of mechanical timepieces.
Grand Complications Room
A unique overview of the most complicated and innovative Patek Philippe timepieces concentrated in one place.
Movements Room
This space is dedicated to the extensive range of Patek Philippe movements—from simple calibres to highly elaborate ones.
Interactive Room
Experience a hands-on, in-depth tour of the Patek Philippe manufacture and gain insights into calibre engineering.
Singapore 200th Anniversary Room
This area showcases selected timepieces and events from Patek Philippe's timeline alongside key milestones in Singapore's history.
Patek Philippe Watch Art Grand Exhibition
28th September to 13th October 2019
Opening hours:
Monday to Thursday, 10am to 7pm (last entry at 6pm)
Friday and Saturday, 10am to 10pm (last entry at 9pm) except 28th September (Sat) when the show closes at 7pm
Sundays, 29th September 10am to 7pm, 6th October 10am to 7pm, 13th October 10am to 5pm
6th and 13th October are family days with children-friendly interactive activities throughout the day
Sands Theatre, Marina Bay Sands
10 Bayfront Avenue Singapore 018956
Admission is free but this is a ticketed event—book your tickets here or on Sistic.