Fact: Personal trainers aren't just for beginners who cannot muster enough dedication to stick to a fitness routine and eat clean. Having your own fitness coach is having a tutor on the subject of fitness and nutrition, someone who coaches you meeting your fitness goals. You can hire a personal trainer at any stage of your life, whether you are an experienced athlete or recovering from an injury.
The cherry on top? These following professionals can whip up a bespoke cocktail of movements and exercises to push you to bring out the best version of yourself. 
Matt Benfell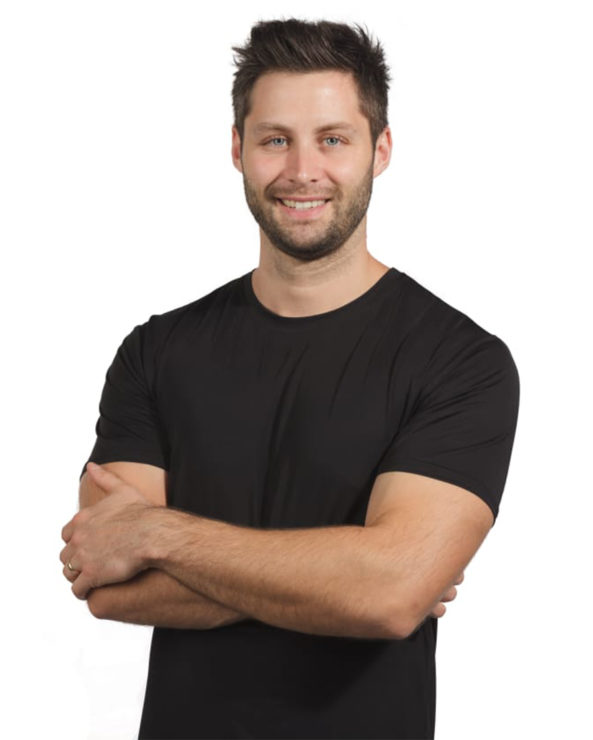 Matt's interest in health and fitness started in his late teens, especially in the area of bodybuilding and nutrition. He acquired the qualifications to be a fitness instructor at the age of 17. Despite pursuing a degree in Graphic Design, his passion for fitness and weightlifting spurred him to study nutrition and training alongside his degree.
"A good mantra I follow is 'good training is hard, but hard training is not always good', as told by @regressive_underload. I see so many people, personal trainers or the general population, smash themselves and others in the pursuit of their fitness goals. Anything from making themselves throw up, pounding heavy weights they can't control to doing excessive cardio workouts, thinking that the more they do the better the results will be. But more often than not, they don't get the results they expect (typically fat loss) despite the hard work and end up stuck in a vicious cycle." Matt explained.
Expect to be challenged from all angles with matt. He will delve deep into your health, lifestyle, habits, nutrition and training history to help you achieve your goals in a timely and structured manner. Personal training is not just turning up to the gym and having someone count your reps, it's an all encompassing road map to get you from where you currently are to your end goals and beyond. While his speciality lies in nutrition, fat loss, muscle and strength building, he applies a strong emphasis on health with his clients, which he stresses is often the missing link with many personal trainers when it comes to helping their clients achieve results.
A pro-tip from Matt: "Focus on training intelligently and recovering properly in accordance with your lifestyle. That means getting enough quality sleep (seven to nine hours a night of actual sleep) and fuelling your body with calorie-controlled nutritious food. Too often I see people proclaiming they can 'hack' their body, boasting that they sleep only five hours a night and turning up in the gym expecting results. This is total BS and anyone who tells you otherwise is misleading you. Nutrition is also a huge aspect and is usually where most of the confusion lies."
"You do not need to jump into the deep end with exercise, you can start slowly and you certainly don't need to destroy yourself to get results." If you feel unmotivated, perhaps you are doing too much and need to ease off a little to let the motivation come back. Or maybe you just need to get started and in this case, you could begin with something more manageable.
Book a session with Matt through his Instagram DM
Ryan Philip Tonge
Ryan's first memories were of swimming laps in a pool and realised in university that strength was his biggest weakness (which clearly isn't the case now). That was when he delved into CrossFit and instantly got hooked. He progressed to focus more on strength and conditioning, eventually attaining a degree in Applied Sports and Exercise Science in the UK.
While Ryan started off concentrating mostly on rehabilitation especially for runners and triathletes in a podiatry centre, this focus started to shift as more clients came looking to gain strength.
"Rehab and strength training are my specialities. I'm a big advocate of  'movement' before adding weight and speed. For example, if you struggle to get down to the bottom of a squat, be prepared to work on your mobility or any restrictions that are stopping you from getting into the desired position before any sort of weight or barbell is added." Ryan shared. 
For Ryan, getting in the full works is important—a warm up to get your heart pumping, some stretching and a little mobility training, followed by strength training according to your personal goals. If time permits, the session ends off with a nice little bit of HIIT and/or conditioning.  
Book a session with Ryan at UFIT
Haaziq
Co-founder of Start Station—Singapore's first two-in-one studio offering calisthenic and yoga—Haaziq's background in competitive sports and parkour gives him the edge of strength and flexibility. Practising both yoga and callisthenics, Haaziq is well-versed in helping clients gain functional strength, physical coordination, movement control and full body awareness without relying on weights like most traditional forms of strength and conditioning.
"The classes I teach at Start Station [use] either bodyweight or callisthenics. Start Station has many different types of classes, ranging from fast and intense HIIT classes to slow and controlled strength training. We have classes that focus on advanced calisthenic movements and classes on inversions and yoga arm balance. Whatever your goals are—be it seeking mastery of your own bodyweight or strength and conditioning—we probably have a class for you. Because I am also a certified yoga instructor, I have a softer approach to callisthenics that differs from the standard style of teaching, which can be very gymnastics-like. It is difficult to express it in words but feedback from my students mentioned that it feels like some form of yoga-gymnastics hybrid." 
Haaziq believes in keeping his personal training sessions fun because only a positive mindset can allow you to put in your best effort. If this is your foray into fitness, a basic assessment of strength, flexibility and endurance through simple exercises (think squats, push-ups, forward folds, backbends and high knees) will be carried out before Haaziq plans an appropriate fitness programme for you. But you also have the autonomy to choose what you wish to work on first, even if it deviates from the programme, as it is important to Haaziq that you enjoy working out rather than dread doing something you dislike.
Book a session with Haaziq through his Instagram DM
Jeff Chuang

Introduced to CrossFit and weightlifting in university when he was professionally competing in flat water kayak 200 metres sprint, Jeff's transitioned from an athlete to fitness trainer rather easily. No session with Jeff is the same—expect a personalised routine that also takes your lifestyle, personality and of course, level of fitness into consideration.
"I tend to stick to classic strength and conditioning training to make my clients stronger, more mobile, improve their ability to fulfil day-to-day activities and—obviously—look better too." Said Jeff. We really like that last bit about looking better. 
But even fitness trainers, who work their asses off in the gym to maintain their physique and fitness levels, indulge in cheat meals.
"I know too much sugar is bad, but as a Taiwanese, I really can't resist bubble tea—the sweeter and milkier the better." Jeff divulged. At least now we know that it is possible to have the occasional boba tea and still look ripped AF—that is if we even get to looking ripped in the first place. 
Book a session with Jeff at Level
Jasmine Danker
Jasmine's love for fitness and competitive streak goes way back to when she was a kid. She had so much energy as a child that her parents had her work it off with a different sport each time.
While she admits that training the pectoral muscles is necessary for that extra lift in the chest department, Jasmine's favourite day at the gym is, lo and behold, leg day (OMG we cannot relate). She believes that the cornerstone of conditioning and training is to gain strength. As such, her main goal as a fitness trainer is to guide her clients in discovering a stronger, better version of themselves—starting off by perfecting basic movements before throwing in more complex movements and the occasional weights.
"[I'm best at] Strength training! Nothing beats getting stronger, which honestly is the bulk of fat loss, weight loss and health. I do enjoy coaching athletes in specific sports such as netball, volleyball and basketball too! Pre and postnatal trainings are one of my favourites as well, as I love witnessing my clients continue to grow stronger throughout the whole duration of the pregnancy. Alignment of the body is also very important to me, as we definitely want to prevent future injuries!"
Jasmine's life hack to maintaining her youthful glow: "I laugh a lot and I love naps—I nap at least once a day! This my secret to looking young and happy!"
Book a session with Jasmine through her Instagram DM
Tyen Rasif
Many may recognise Tyen as the host of Clicknetwork TV's No Sweat series, but did you know that she contested in Miss Universe Singapore 2018 and has been doing singing gigs in local bars for at least five years now? Tyen explored weightlifting when she was 18 in a bid to improve her health and naturally scrawny frame. Soon, she got addicted to weight lifting and the feeling of getting stronger and achieving new goals. Tyen's dedication to help her clients achieve their fitness goals coupled with her spunky personality allows her to form deep bonds with her clients. In fact, if you follow Tyen on Instagram, you'll notice a few IG stories documenting her training sessions with clients.
"I highlight their progress. This is why I like to take their progress photos and film them working out. I want them to see how much stronger they have become since the beginning of their journey and how their bodies have transformed." Tyen expressed.
Though her taut core seems to her most attractive feature, Tyen disclosed that the abs is actually her least favourite muscle group to train—her favourite being the glutes.
"I pride myself in helping girls build rounder and firmer butts, haha! I also do pre and postnatal training as I helped my sister [DJ Jade Rasif] stay fit throughout her pregnancy and keep away the postnatal weight gain." Yeah, we were all shookt at how Jade managed to retain her slim figure during the entire course of her pregnancy.