We've talked about supporting local food establishments and hawkers, but if there's one truffle-smelling place we love, it's the PS. Group. Besides regular takeout operations at PS.Cafe, JYPSY, and Chopsuey, they've launched their mini-me's in a spin-off menu. That's right, all specifically created at an accessible price point for home deliveries.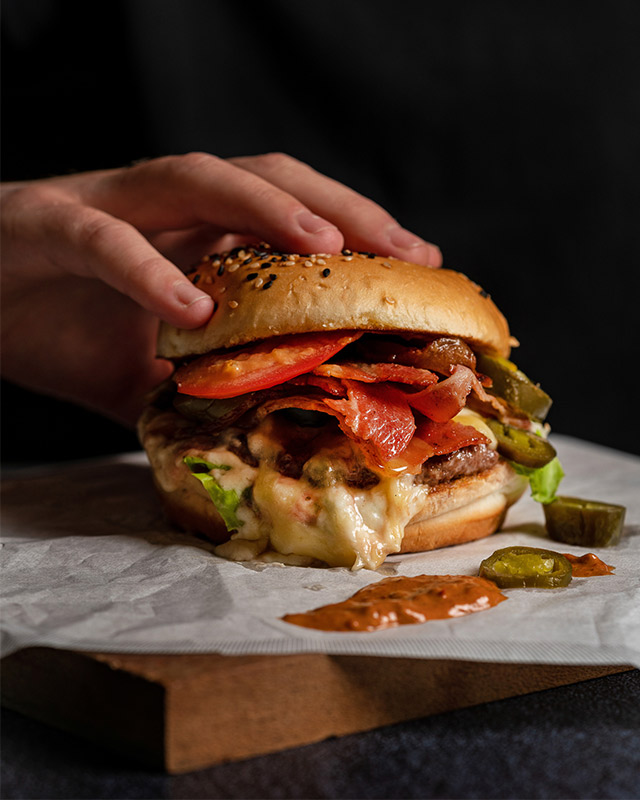 El Diablo.
Impossible.
No.41.
From Wok Braised Tofu to Spicy Kung Pow Chicken, all dishes at Chopstix are priced under SGD20. Popsup features burgers in full-size or slider, slaws and a heavenly mix of shoestring, waffle and sweet potato fries. Lastly, there's no missing out on happy hour with Sipsy, the wine and gin delivery service, inclusive of cocktail bundles and some of PS' best pizzas.
Plus
View this post on Instagram
In the spirit of doing some good, the homegrown cafe has also launched a limited edition collection of PS.Cafe Charity Tote Bags, where 100% of sale proceeds go to Food from the Heart, a non-profit organisation devoted to alleviating hunger among low-income families and individuals.
The 10 different colours are each unique to the various PS.Cafe outlets i.e. Paragon's Bloody Mary is a throwback to the Bloodbrothers Projectshop, while Key Lime represents Great World City's Key Lime Pie. Priced at SGD35, all are available with the choice of landscape and portrait formats.
Order now on PS. Cafe's Oddle site.