The things I do for an article. The last thing logical people would want to do with fish semen is have it on their face, let alone in it. But human beings aren't logical, are they? Especially the vain ones. Nope. Vanity looks at snail pus and think, "Hey, maybe that's good for the skin." It was only a matter of time before they turned their gaze to sea-dwellers.
Of course, the promised benefits are enticing. There's still that bit of logic to weigh the repercussions with the risk to decide that having salmon milt injected into the facial pores is a good idea. Who would not want to correct hyperpigmentation, enlarged pores and fine lines? Or improve skin youthfulness and radiance by stimulating healthy cell formation?
Yes, the technique may cause discomfort and require downtime, but the ultimate tiebreaker was that my face was in the trustworthy hands of The Wellness Clinic. Also that we did not lose other brave comrades that have gone before me to any negative side effects.
1 hour before treatment
After signing a waiver form because this is serious business, my fate was sealed. There's no going back. Do it for science, I thought. I'm led into a clinical room (well, all rooms look clinical here if you're expecting Spa at the Shangri-La), where numbing cream was to be applied all over my face. There's a first for everything.
Curiosity urges me to ask if any patrons have undergone the treatment without this first step. Interestingly, no one has. Naturally the next question was to inquire about the pain.
"Does it hurt more than extraction?" My point of comparative reference being that facial extraction, in my experience, inflicted more pain than getting an ink between the ribs.
Unfortunately for me, the answer was yes.
"We've had clients who cry, and men who ask to take breaks between the procedure." While my pc-gen instincts kicked in to contemplate if that was considered a sexist statement, the rest of me tried to console myself on the chance error of my administerer's estimation of my pain tolerance.
The five-minute prep talk then ended with me in a curtained room of massage chairs to simmer with my anxieties and wait out my impending doom (and the effects of the numbing cream).
As I regard myself to handle pain well, I spent the next few moments wondering instead, why the foot area of the massage chair couldn't work.
A second dose of numbing cream was quickly replenished on my face at the half hour mark, where I then spent the next half hour wriggling my semi-senseless face and wondering this time, how the dermatologist would react if I sang 'Can't feel my face' during the injections.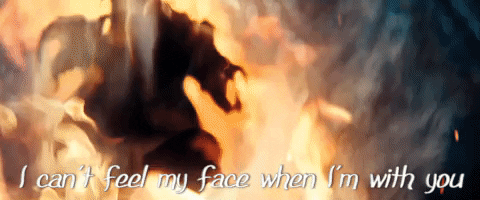 During treatment
I'm ushered into the main room, and Dr. Ram Nath comes in to check in on my state. At this stage, I expected to feel nothing at a slap, but that notion seems to stem from too much TV. Fingers to face, textures were indecipherable, but pressure could still be felt. That said, the doctor did not slap me as a test.
I was informed that 40cc of …serum would be evenly distributed in my face, and he went about it swift and methodically.
It was possibly the most painful thing I've endured thus far. And I have endured getting stitches on my scalp. There were no hot flashes of white, and I did not black out. I just lay there in silence and breathed (you are given a stress ball, but I feel that letting your muscles relax tends to work better).
I played a game to guess which area would hurt the most (I am not a sadist). Fun fact: It's the nose. My eyes involuntarily watered up in reflex. It wasn't the sensation of needle-piercing that afflicted, but the secretion being pushed under the skin. Thankfully, the procedure took no more than ten minutes.
After treatment
It was a good thing they braced me for the immediate effects. It looked like the work of one mosquito, except that the mosquito had a dog, which was gifted by his late wife as a memento, and eventually innocently killed in a crossfire.
Yes, it was like the John Wick of mosquitos was exacting his revenge on my face.
Photos were taken, but none shall be revealed for the sake of my pride.
The great thing about The Wellness Clinic having its aesthetics arm Art by Verita is you get a soothing Stem Cell Mask treatment and Photodynamic Light Therapy to calm the skin right after. The bumps subsided, but not enough to go unnoticed. I am given up to a 24-hour period for a complete recovery and assured less than 12 for my age category.
Hence, I thought it a splendid idea to make the most of it and freak my family out at the unusual sight. I almost felt wistful then, that my skin was back to normal within an hour. No pretending to be struck by boils.
1 week after treatment
What I did not see was the supposedly 'glow' that convinced others to endure the pain at another treatment (results ideally work through four applications at monthly intervals). Nonetheless, my skin showed minor, but visible improvements. Tiny discoloured marks disappeared and the overall skin evened out.
Next to better elasticity, skin moisture is definitely locked in. My skin did not dry up in situations it normally would. It also did seem to alleviate oil sebum production to a degree, but did not interfere with existing pimples (damn you, adult acne). I must say it does refrain you from prodding at your skin, for me at least, for the baseless fear of roe ejaculating out.
So yes, the treatment is worth the try for the outcome, but more so the process. Just imagine how many conversations you can start with, "So… you'll never guess which part of my body has salmon sperm."
The Wellness Clinic is located at Wheelock Place #04-01, Singapore 238880.
To book an appointment, call 6732 0812.
Related stories:
We tried doing our skin some good by spraying it with oxygen
Learn the 10 steps to achieving healthy, beautiful skin
Skincare 101: The lowdown on vitamin C