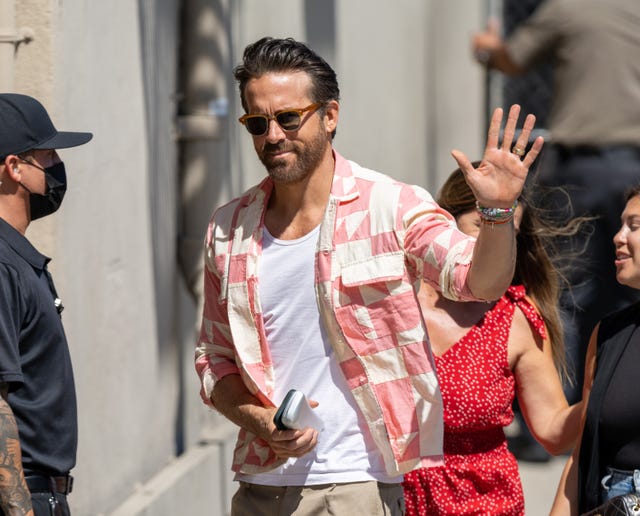 Most would agree that being an adult is, sometimes, quite dreadful. Energy bills. Nine weddings in a year. More bills. A christening. Bills. Deciphering the meaning of 'smart-casual'. Bigger bills. Health and safety training. HUGE BILLS. Oh, and tax. Nobody likes tax.
But in these joyless times, there is much mirth to be had. You can still watch The Sopranos on Now TV. Plus, there's a new trend that's replaced the gloom of maturity with your lost FisherPrice innocence, and slapped it right on the wrist. It's called kidult jewellery, and Ryan Reynolds is Into It.
In Los Angeles on the Sisyphean walk to yet another TV studio, the Welcome to Wrexham star wore his usual kit – fun but sane shirt, white vest, chinos and high tops – with an unusual knot of bracelets. South of the Apple watch were three chains of plastic beads, pink, translucent and green, of a homemade quality, and spelling out the word 'DAD' on thick, sugar cube plastic blocks. If it feels like the fruits of one very bored child's labour during the summer holidays, then that's because it probably is.
---
This article was first published on Esquire UK.