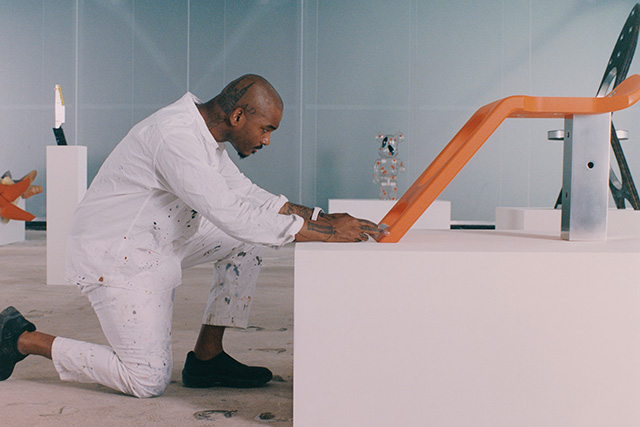 Timepiece ambassadors tend to fall into two categories: actors and athletes. So when news came that Samuel Ross, the 29-year-old designer behind fast-on-the-rise menswear label A-Cold-Wall*, was announced as the newest member of the Hublot family, joining the Swiss watchmaker as an ambassador, it was understandably exciting. Though Ross is no stranger to Hublot, having been the winner of the brand's fifth annual Hublot Design Prize last year, for which he was rewarded (approximately) SGD150,000 and praised for his ability to marry object, social and garment design.
"His creative approach is both aesthetic and functional, his design purposeful," explains Hublot's CEO Ricardo Guadalupe. "He creates simple and striking objects that are not dependent on any particular field or media; his creativity crosses all disciplines, and we share this same attraction to materials, technique and innovation."

A graphic design and illustration graduate of De Montfort University in Leicester, UK, Ross launched his label in 2015. A-Cold-Wall* is universally recognised for its brutalist-hued mash-up of streetwear and tailoring, a style born out of his surroundings in London. Ross's sincere interest in materiality is at the heart of his brand, with key garments and collections informed by supply chain innovation, such as his iconic weatherproof Tryfan storm jacket.
The mentee of Off-White's Virgil Abloh has successfully parlayed his unique understanding of an eye for branding so as to build a label that within a few short years is now stocked in some of the world's leading boutiques, and has led to collaborations with Converse and Daniel Arsham, among others.

To mark his partnership with Hublot, Ross has created a one-off sculpture that, according to the brand, encapsulates its 40-year history, and the basic principles of which will now serve as inspiration for an exhibition concept, also designed by Ross, which will include furniture and flagship store interiors.
Comprising igneous rock and steel, the sculpture—titled Time Framed—explores and juxtaposes the two materials so as to offer a balance between the organic (that which can only be created over time) and the industrial (forged through innovation). "My sculpture tells the story of Hublot using simple, clean lines with a monochromatic palette of hues, a touch of vivid colour and a play on oversized dimensions," offers Ross. "It's this fusion of time between tradition and innovation and the endless capacity to invent and reinvent materials."