Sleep is more than just a well-deserved rest to recharge. Passive processes like tissue growth and repair also occur to rejuvenate skin. Furthermore, you can accelerate this without disrupting your schedule. All that's required is some self-care initiation using GOOD Skincare by Sephora to get the gears going before slumber takes over.
The French multinational personal care and beauty retailer stocks a massive assortment of products that benefits the skin. But focus your attention on Sephora's own SEPHORA COLLECTION skincare products instead. Named GOOD Skincare, this head-to-toe in-house line, offered since September 2019, is a companion to the brand's popular eponymous makeup offerings. A wise move in rounding up the aesthetic routine.
The attractively-priced line provides end-to-end skincare solutions while being environmentally sustainable. Using sulphate, paraben, mineral oil-free formulation, the products are considerate to all skin types with 91 to 99 per cent naturally derived ingredients. In addition, plus points for containing the elixirs in sustainable packaging made from recyclable plastic derived from sugar cane and labels printed with vegetable-based inks.
Now, onto the pre-sleep procedure. GOOD Skincare's after-hours assortment can be utilised with each other.
SEPHORA COLLECTION Overnight Firming Cream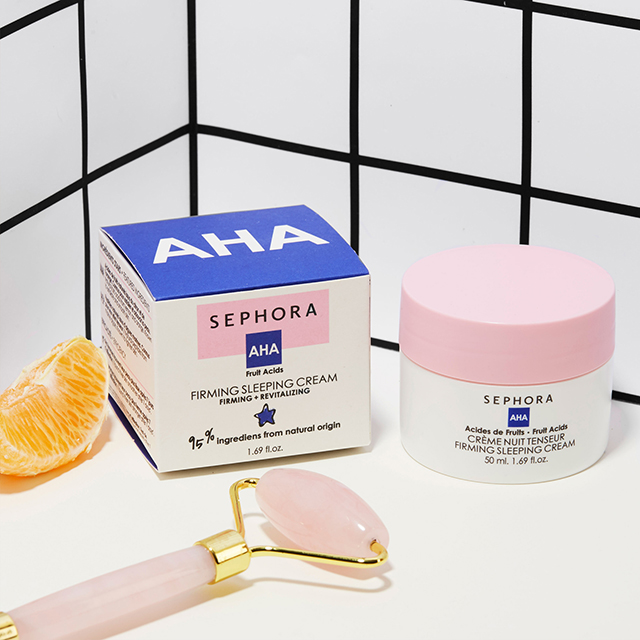 Although sleep's agenda is to relax and ease tense muscles, it's best to sustain supple facial skin. Attain it with this Overnight Firming Cream that provides a rich, sensorial texture packed with marine algae and natural peptides to nourish, soothe, and firm the skin with every application.
SEPHORA COLLECTION Overnight Glow Mask
Keep skin hydrated all night long and maintain a luminous exterior with this Overnight Glow Mask. Thanks to a unique water-gel texture that is quickly absorbed by the skin and acts overnight, it provides a shield against drying air-con breeze too. Formulated with glycolic acid from sugar cane, it gently exfoliates the skin to unmask a moisturised complexion when dawn arrives.
SEPHORA COLLECTION Hair Sleeping Mask
Fruits provide the necessary vitamins that both body and skin require. The same applies to hair too. Made with over 91% natural origin ingredients. SEPHORA COLLECTION's Hair Sleeping Masks deeply conditions stressed hair while you snooze. Thus, dull-looking hair can revive its former glory via Coconut, Mango, Grapefruit, and Aloe Vera options.
SEPHORA COLLECTION Face Sleeping Mask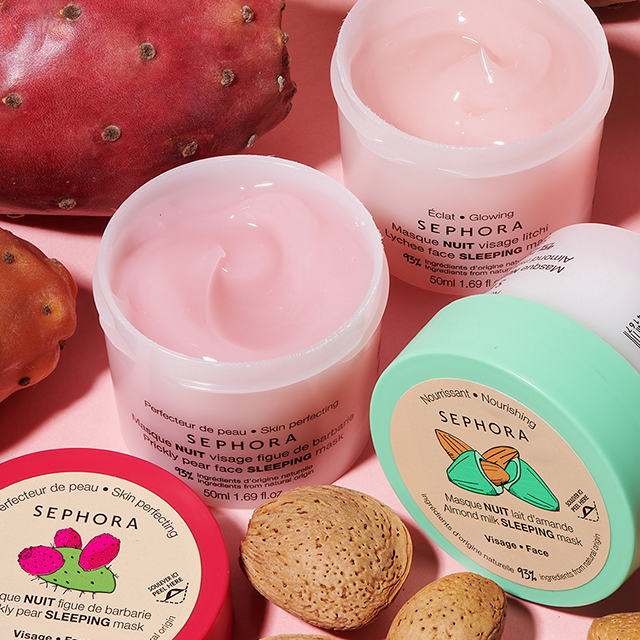 Wind down with ease and solely think of pursuing rest once you have this Face Sleeping Mask on. Because it doesn't require immediate removal, the mask lets you reap all the benefits while you sleep in. Made with a bouncy gel formula, it is easily absorbed by the skin to provide intense hydration. With Lychee, Almond Milk, and Prickly Pear variants, sweet dreams can be fulfilled upon application.
SEPHORA COLLECTION Lip Sleeping Mask
There's lip balm. And then there's lip mask. Cracked lips won't inconvenience you anymore. This Lip Sleeping Mask contains a rich formula sans greasy film that envelopes lips like a cosy blanket, keeping it hydrated for 8 hours.
The Vanilla option contains Madagascar Vanilla for a sweet scent and soft texture while the Strawberry alternative is made from French strawberries rich with antioxidants and regenerates the protective barrier of the lips.
All SEPHORA COLLECTION GOOD Skincare products are now available at Sephora Stores and Sephora Online.