This year has been shitty (COVID; Trump; death of RBG). But in the midst of the crap are some silver linings (vaccines; Trump's out; uh… Hitler's still dead) so we'll take our victories, no matter how small. Thus, 'tis the season, when we gorge ourselves on food and then construct last-minute resolutions to lose said poundage before the year ends.
Expect the seasonal fruit cakes and stollens and the turkeys that are prepared in several ways. Sunday Catering offered to send over their Christmas leg of ham to try. We thought, cool, a leg of ham. We can snack on that, slowly diminishing the animal's thigh through dinners and impromptu sandwiches.
Created this year, Sunday Catering is a catering service that wants to foster that old timey feeling of families gathering around the dinner table (used to be five people, now its eight… hello Phase Three!) to interact over a hearty meal. They emphasise on their food simply being an assemblage of "good ingredients cooked well". You can't really argue with that.
On the day of the delivery, we got this huge mother wrapped in tinfoil. The unwrapping reveal a leg of ham glazed with orange marmalade: a tantalising brown hue with swashes of yellow. Accompanying this was a house gravy and cranberry sauce.
Cutting into the ham reveals a lovely pink. There's a slight saltiness that's chased by the citrus tang and sweetness of the honey glaze; a perfect balance on the flavour front. For this leg of ham to get to this level of tenderness, it is simmered before the roasting. The marmalade glaze, that's made from scratch, is brushed on to the ham after the simmer.
But lo, the Christmas leg of ham wasn't the only thing they sent over. Along with the main are other side dishes: mashed potatoes; cheesy broccoli gratin; truffle mac and cheese; honey glazed carrots and honey butter cornbread.
You can eat the mashed potatoes on its own or, as we've discovered, with the house gravy that came with the ham. We would have like the broccoli to be cut smaller but, I guess, the generous size of a floret was meant to evoke the American Christmas dinners.
Our favourite is the truffle mac and cheese. It's a simple comfort staple and you can't screw up on a mac and cheese. The late Anthony Bourdain might inveigh against the use of truffle oil in food ("about as edible as Astroglide and made from the same stuff") but for the mac and cheese, the truffle's deep garlicky musk is as light as walking through a cologne spritz.
Another surprise was the honey butter cornbread, which remained, if not all, most of its moistness as we devoured the loaf over three days.
It's okay if you can't destroy an entire leg of ham in one sitting. For something as sizeable as Sunday Catering's Christmas leg of ham, it is the gift that keeps on giving. It's been our experience that leftover food falls under the laws of increasing returns. We either paired the leftover ham in between slices of bread, lettuce and a dollop of mustard and whip cream or used it in a fried rice dish; the sugar from the glaze seeps into the rice, which makes for a tantalising meal.
The Christmas leg of ham falls under Sunday Catering's Christmas menu. This and other festive offerings are available until the 4th of January, 2021.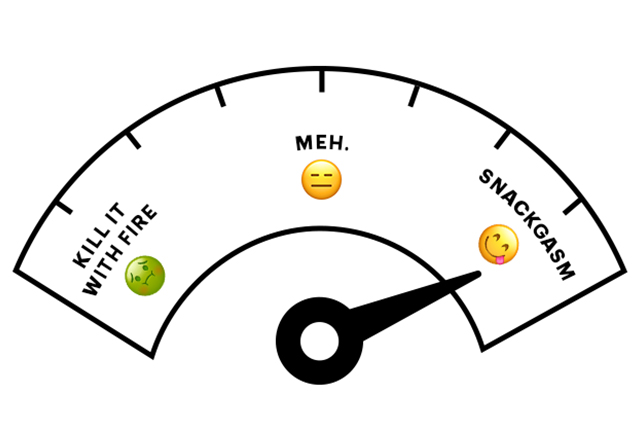 10-word review: A spread to induce a food coma to forget 2020.
Best paired with: More people to partake in the food. Also, copious amount of alcohol.